Honda: now is the right time to embrace electric cars
"The market has tripled in size since 2015. It's starting to become significant"
---
Published 04 November 2019
HONDA has plenty of experience with electrified production cars. You've probably heard of the Insight, which the company brought to market in 1999, but a couple of years before that, drivers in California were able to get behind the wheel of a pure-electric Honda. The 1997 Honda EV Plus had an impressive range (for the time) of 81 miles per charge.
Sadly, Honda failed to capitalise on the hybrid market as successfully as Toyota managed with its own model, the Prius; while that became a bestseller and Toyota now offers hybrid versions of a number of its passenger cars, Honda's hybrids have had a lukewarm reception (the CR-Z coupé and Civic Hybrid, for example). But with the new CR-V Hybrid — currently the only mainstream Honda to be sold with a hybrid powertrain — the company seems to have a potential Toyota-beater on its hands.
However, in the meantime Honda's plug-in offerings disappeared altogether, with the brand choosing to pursue hydrogen fuel cell technology instead. Even as a few other brands began to embrace pure-electric cars fully from around 10 years ago, Honda appears to have been dragging its feet; its first zero emission production model for Europe, the retro-looking Honda e city car (pictured, below), won't arrive on UK roads until next summer.
Why has it taken until now for the Japanese car maker to commit to plug-in power? It's been a case of biding time, according to Honda Europe's senior vice president Tom Gardner.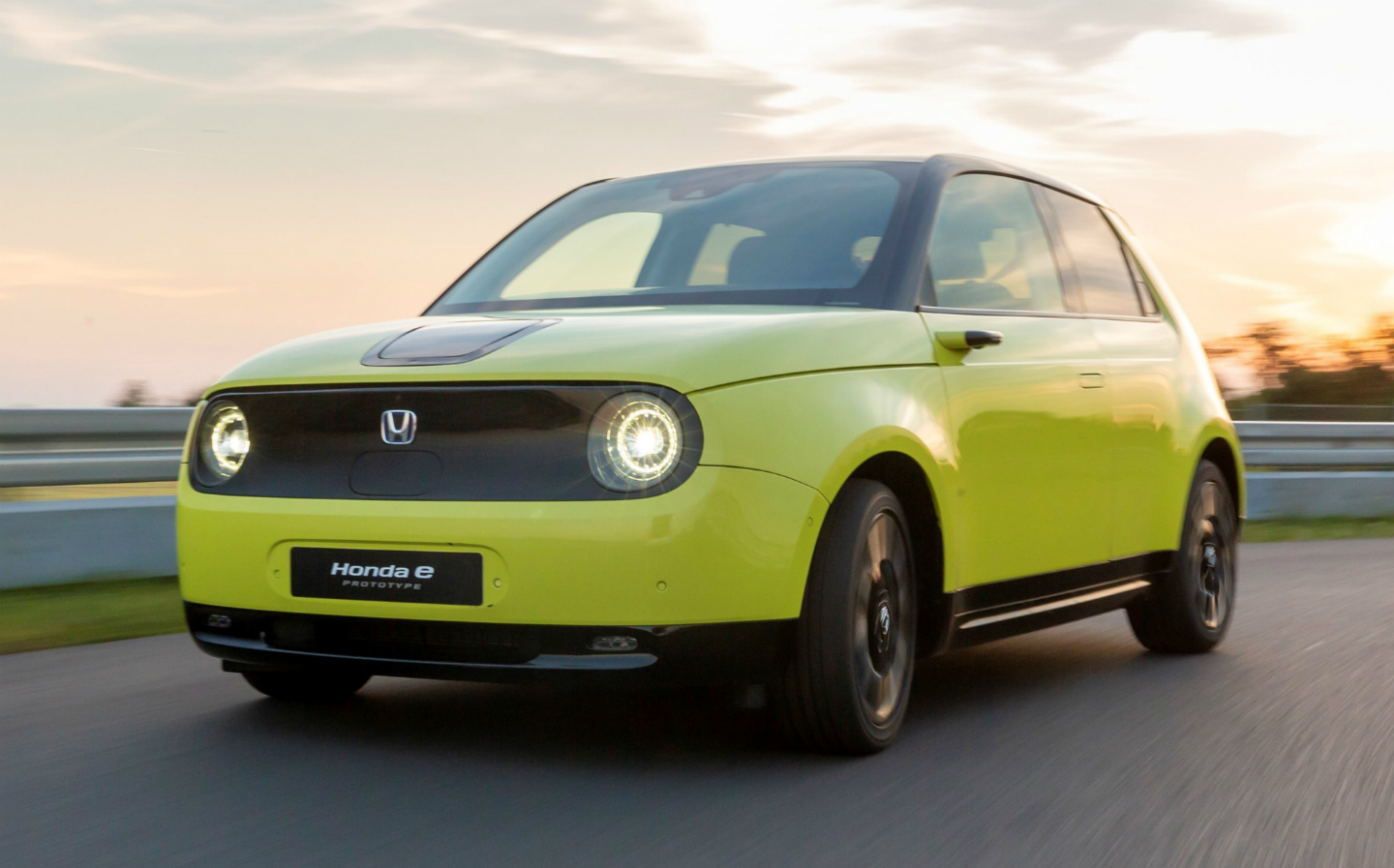 He told Driving.co.uk: "The electric car market started 2015 at about 2% [as a proportion of total UK car sales]. It's now looking like 7% or 8%; it's beginning to be significant. We've seen the curve be quite exponential, and we're watching it not just in our automotive brand, but in areas like our motorcycle brand as well."
Now that the final piece of the jigsaw has fallen into place, Honda has a bold new goal: ensuring every car it sells in Europe by 2022 is electrified, facilitated by the launch of six hybrid or pure-electric cars over the next three years.
The popularity of the CR-V Hybrid has had no small part to play in this drive towards battery power. "We've decided to be ambitious and bold in our step forward, and we're basing that on the success of the CR-V. Over 60% of our sales [for that model in Europe] are already hybrid."
Honda has a bold new goal: ensuring every car it sells in Europe by 2022 is electrified
While the electrification target is being influenced by demand from car buyers, Honda admits political pressure has also been a motivation. Tough new emissions regulations across Europe and the rest of the world have helped force all car makers' hands.
Gardner said: "We have a much better understanding of the regulatory framework that's happening in Europe with the [average new car CO2 emissions of 95g/km by 2021] targets, and we're also watching very closely the ways in which cities want to limit the amount of emissions that are happening. We want to embrace that opportunity as we transition to fully-electrified motoring."
That interest in urban emissions limits goes some way to explaining why the first two cars Honda is launching as part of the strategy are city cars: the pure-electric Honda e and the new, hybrid-only Honda Jazz — both due to go on sale in the UK next year.
Both are similarly-sized but Gardner isn't worried about the two cars stealing sales off each other. "We positioned the Honda e quite carefully as an urban electric vehicle," he said. "Obviously, the Jazz is also going to be good in the city, but it also gives you the ability to do longer journeys with the hybrid technology.
"We can see there's a balance to it, but they work well together."
Making the switch: how Honda wants to go electric
While Honda wants all of its cars to be electrified within the next three years, only a handful of them will be zero emission vehicles. Of the six models Honda will introduce, only two will be pure-electric: the Honda e, due in 2020, and an additional car that Honda has revealed next to nothing about, other than saying it'll be unveiled by 2022.
More pure-electric cars are undoubtedly on the way, though; Gardner says Honda will be "increasing the model range of our pure-electric vehicles" in the future.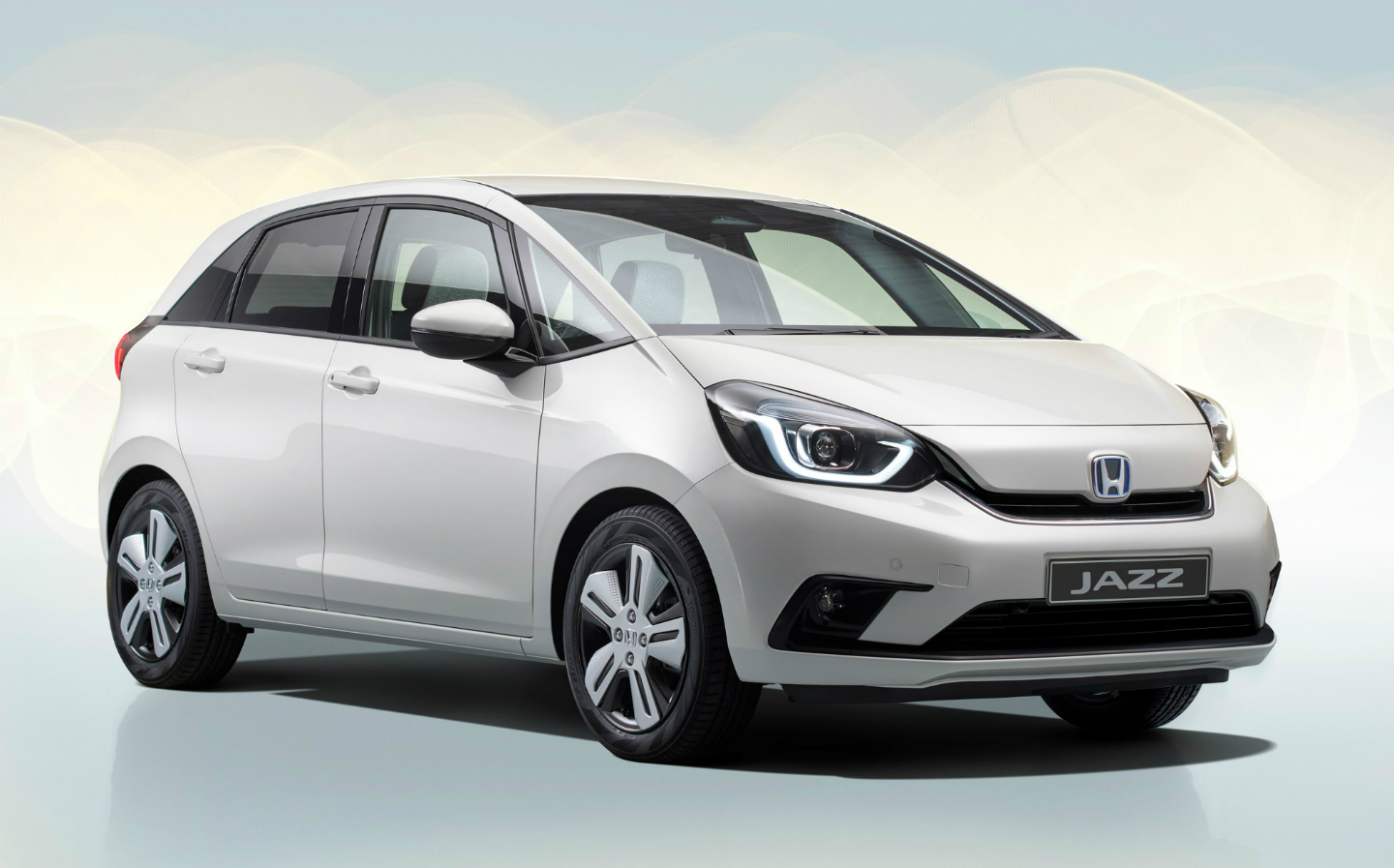 Speaking to Driving.co.uk, the Honda Jazz project lead Kentaro Yokoo suggested one of these may end up being a pure-electric Honda Jazz (hybrid version pictured, above), which could be introduced by the end of the next decade.
He said: "Towards the global electrification vision of 2030 [to electrify two-thirds of all the cars Honda sells worldwide], we probably need to consider a Jazz or Jazz-type vehicle as a pure-electric vehicle."
Hydrogen on hold
So what has happened to hydrogen, once so important to Honda's future? Hydrogen vehicles are essentially electric cars, powered by electric motors, except the energy comes from a chemical reaction in the fuel cell stack rather than from a battery, as in a pure-electric car.
The insider joke about using fuel cells for passenger cars is that it's a technology about 20 years from mass-market… and has been for decades. Honda Europe's president Katsushi Inoue did nothing to change that perception.
"Our focus is on hybrid and electric vehicles now," he told us. "Maybe hydrogen fuel cell cars will come, but that's a technology for the next era."
Ian Howells, Honda Europe's senior vice president, added: "We're in the situation where the infrastructure isn't there either [to support hydrogen fuel cell cars]. There is an infrastructure being developed very rapidly for battery electric cars, but there's nothing really to talk of about hydrogen, so there's a way to go yet."
Hybrids as part of the mix
Plug-in hybrids also won't have a part to play in Honda's European electrification goals.
According to Gardner: "Our step in Europe towards full electrification is very much based on the two pillars of battery electric vehicles, which we see with the Honda e, and with the two-motor hybrid".
For the time being, the brunt of Honda's electrification efforts will be spearheaded by its "e:HEV" hybrid technology, which motorists will already be familiar with if they've driven the CR-V Hybrid.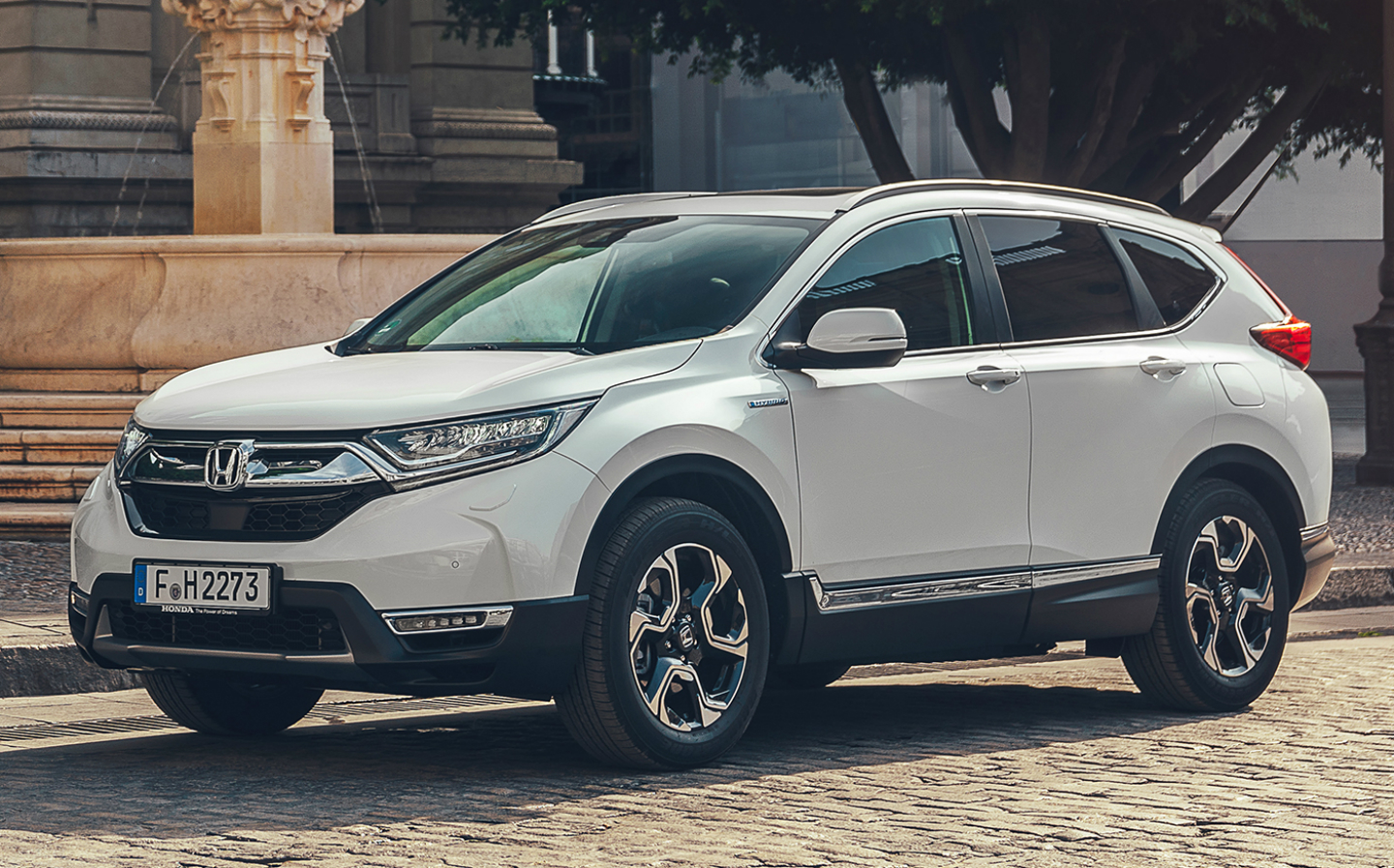 While the e:HEV cars will still have a petrol engine, it only powers the wheels directly under hard acceleration; for the rest of the time, the wheels are driven by an electric motor, which is powered by a battery pack. This in turn is recharged when it's low on charge by the petrol engine via an on-board motor generator.
Yokoo said it was a "huge challenge" to get the hybrid powertrain to fit inside the new Honda Jazz's engine compartment. Accomplishing this miniaturisation was a very significant feat for the car maker's long-term plans, he said.
"When we started developing the e:HEV system, there was a long run target to have it installed in the Jazz one day. Now that we've proven it can be scalable down to the Jazz, we can now scale it to anywhere."
A hybrid Civic Type-R?
However, while Yakoo-san says there's even scope for the hybrid system to be used in cars with "even higher dimensions of performance" than a mainstream mass production car, it's unclear if Honda will give the green light to e:HEV-powered performance cars — in particular, the next generation of Honda Civic Type R hot hatchback.
According to Gardner: "All of our main products will be electrified. Clearly, we have a very famous product, the Civic Type R. No decision [on electrifying the Civic Type R] has been made on that yet. We're very much aware of the customers' strong appreciation for the current model, and we'll have to deeply consider the best progress forward for that."
The sun sets on diesel
Even though it's hugely focused on hybrids and pure-electric cars, Gardner says "up to and including 2022, we will still have diesel in the range".
Honda isn't the most aggressive car maker in ditching diesel completely from its model line-up, but it was one of the first car makers to announce it would be phasing out the fuel.
According to Howells: "What we've seen in the diesel market is that they [customers] are moving away from diesel at quite a rate of knots. It's stabilised somewhat, but nevertheless we've seen a very dramatic fall-off; particularly in the UK."
Tweet to @J_S_Allen Follow @J_S_Allen
Car makers' electric vehicle plans — a brand-by-brand guide (updated)