The cars that are wowing crowds at the 2019 Shanghai Motor Show
The stand-out cars at one of the world's largest motor shows
WITH NEARLY a third of the world's new cars finding homes in China, it's no real shock that car makers big and small have flocked to the biennial Shanghai Motor Show this year.
As has been the case with many recent motor shows, the big trend is the continued push towards "electrification". A sizeable chunk of the models unveiled in Shanghai this year were pure-electric, and only one vehicle on our list of showstoppers has an internal combustion engine under the bonnet.
Aston Martin Rapide E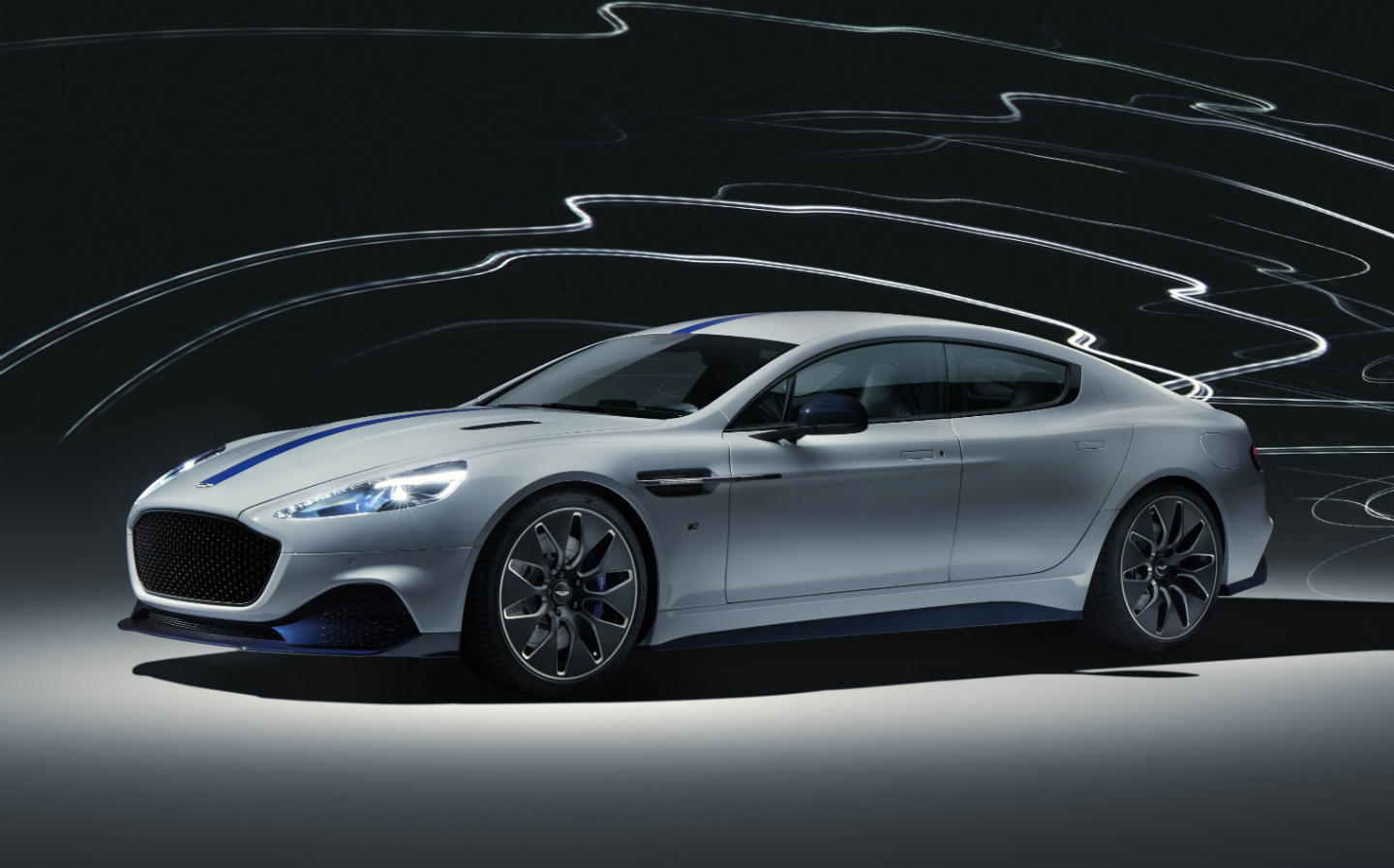 Aston Martin has barely paused for breath following a busy Geneva show in March, at which it revealed three new mid-engined supercars and the return of the Lagonda brand with a luxury SUV.
And now here is its first pure-electric production car. The Rapide E is based on the firm's four-door grand tourer but the powertrain couldn't be more different: in place of a 5.9-litre V12 and fuel tank are a 65kWh battery pack and a pair of motors that together produce 602bhp and 700 lb ft of torque. Get your order in quick if you want one, as Rapide E production will be capped at 155 units.
On sale Now
Rivals Porsche Taycan; Tesla Model S
Audi AI:ME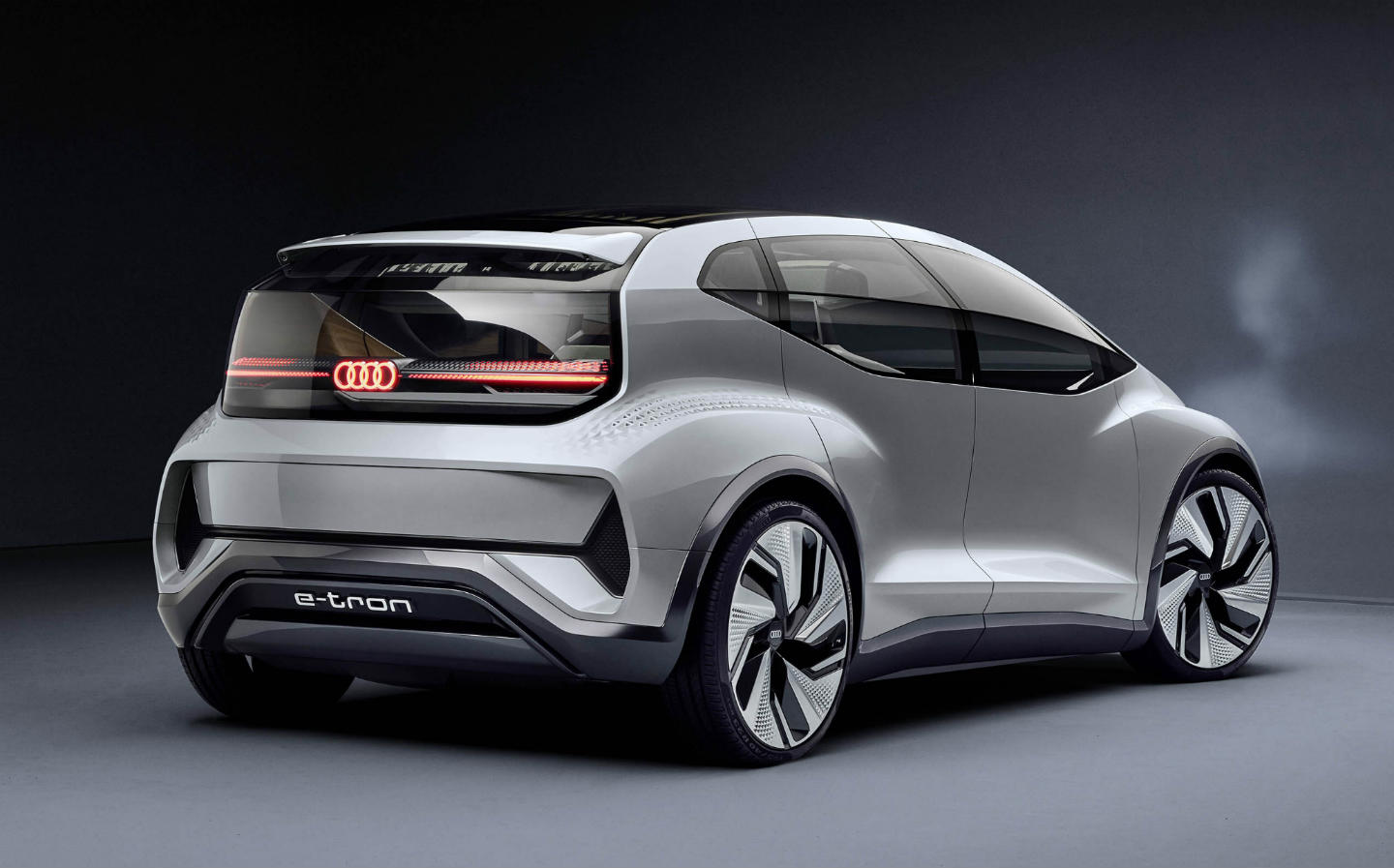 At the other end of the spectrum to the Aston is this, the autonomous Audi AI:ME concept. Audi's pitching this design study as a future urban mobility solution rather than a forthcoming model, but the firm's plans to launch 12 pure-electric cars by 2025 mean the AI:ME has an important role to play in the company's future.
On sale Concept only
Rivals BMW i3; Smart EQ fortwo
Geometry A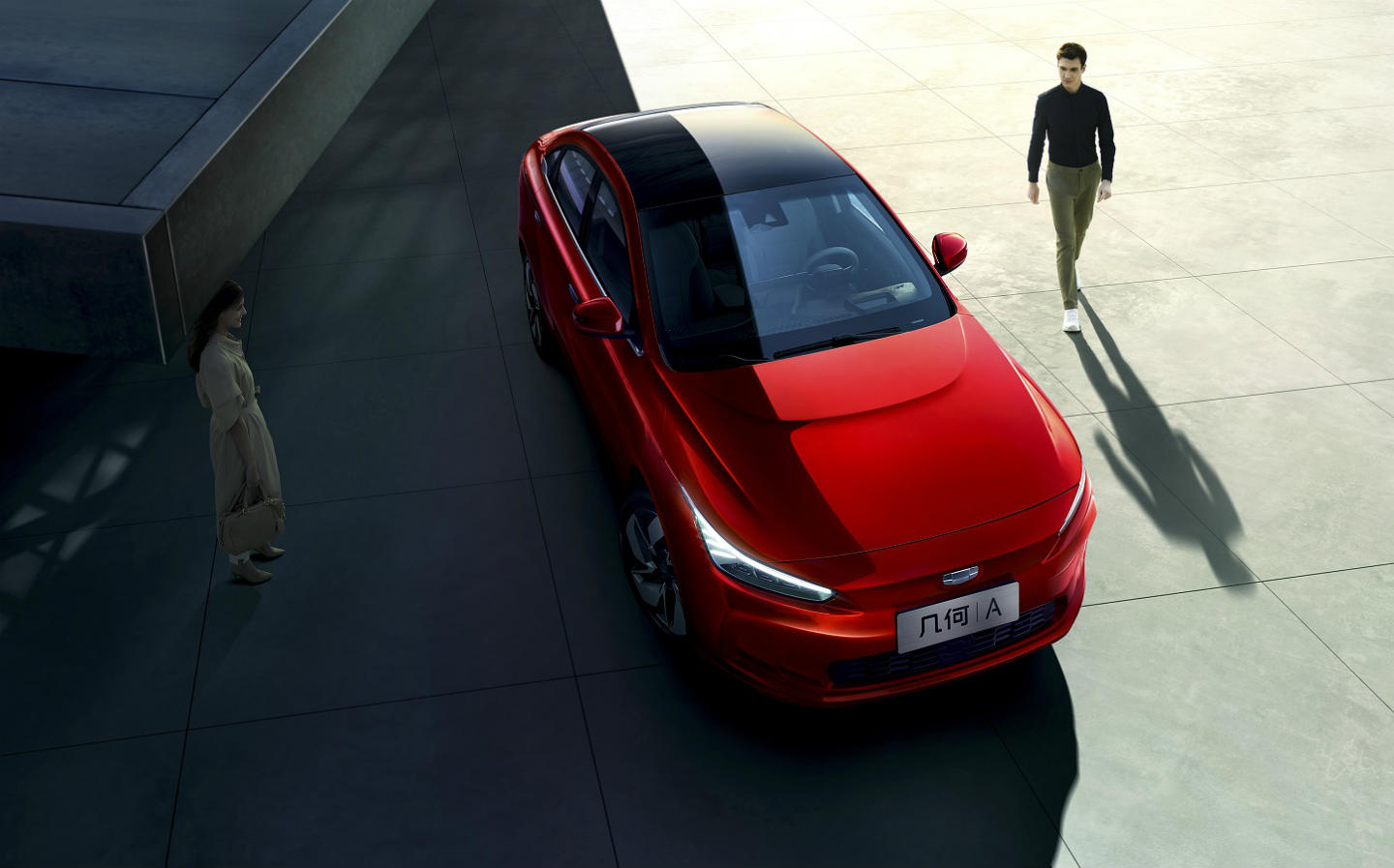 Of the many new Chinese market cars unveiled at Shanghai this year, arguably the most interesting is the Geometry A pure-electric saloon. It's unlikely to set the car design world on fire but it has a high-tech interior, and it could eventually be a familiar sight in the UK: parent company Geely wants to offer the Geometry A worldwide. It's currently sold in China at a base price of roughly £24,000, at current exchange rates.
On sale Now in China; TBC in the UK
Rivals Hyundai Ioniq Electric; Volkswagen e-Golf
Karma GT designed by Pininfarina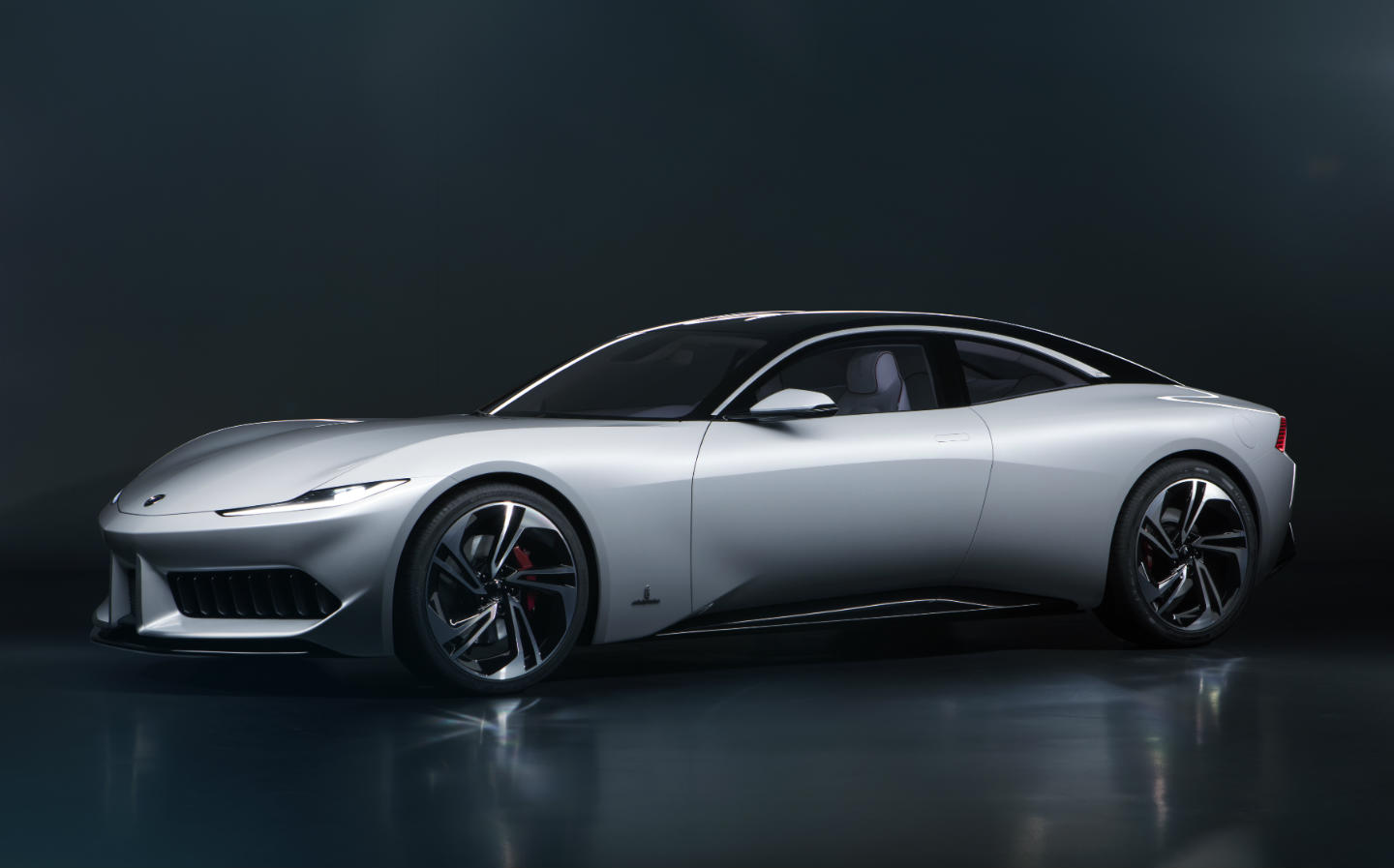 Quite possibly the prettiest car on display at the 2019 Shanghai Motor Show is this, the Karma GT designed by Pininfarina concept. As it's based on the new Karma Revero "extended-range electric" (meaning it's powered by electric motors but has an onboard internal combustion generator) grand tourer, the GT designed by Pininfarina has a strong chance of entering production — though, if it's given the green light, it's unclear if it will be brought to the UK.
Interesting fact: Karma is Chinese-owned but based in California and rose from the ashes of the failed luxury car brand Fisker Automotive.
On sale 2020 in USA and Europe; TBC in the UK
Rivals Lexus LC hybrid; Porsche Panamera E-Hybrid
Lotus "Type 130" pure-electric hypercar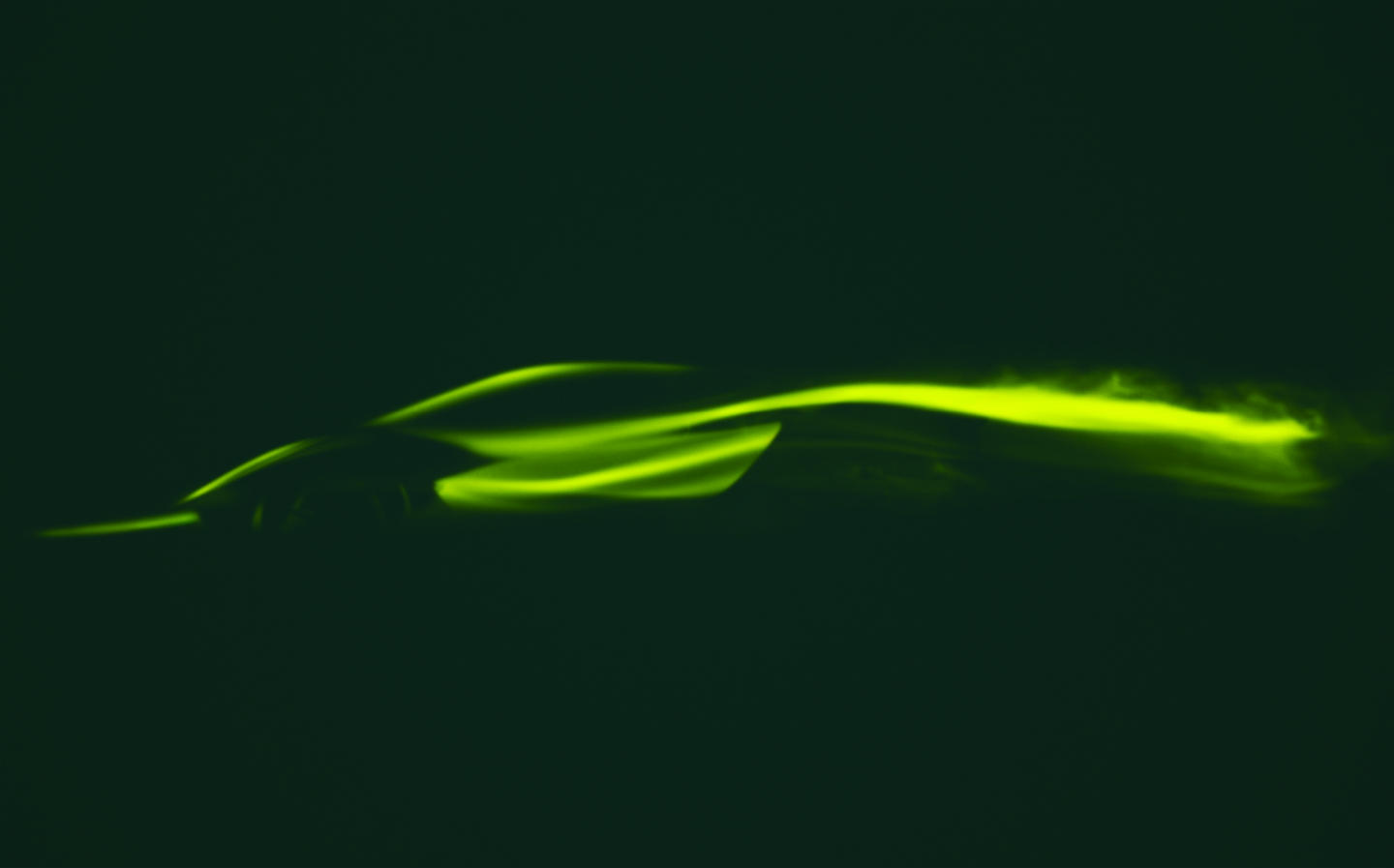 Lotus has made many quick road cars over the years, but none have been as mighty as its upcoming "Type 130" halo model. Tech specs will be revealed in full later this year, but Lotus has said the pure-electric model will be the "most dynamically accomplished" car it's ever made, and the hypercar billing suggests its sights may be set on cars like the 1,900bhp pure-electric Pininfarina Battista.
On sale 2020
Rivals Pininfarina Battista; Rimac Concept_Two
Renault City K-ZE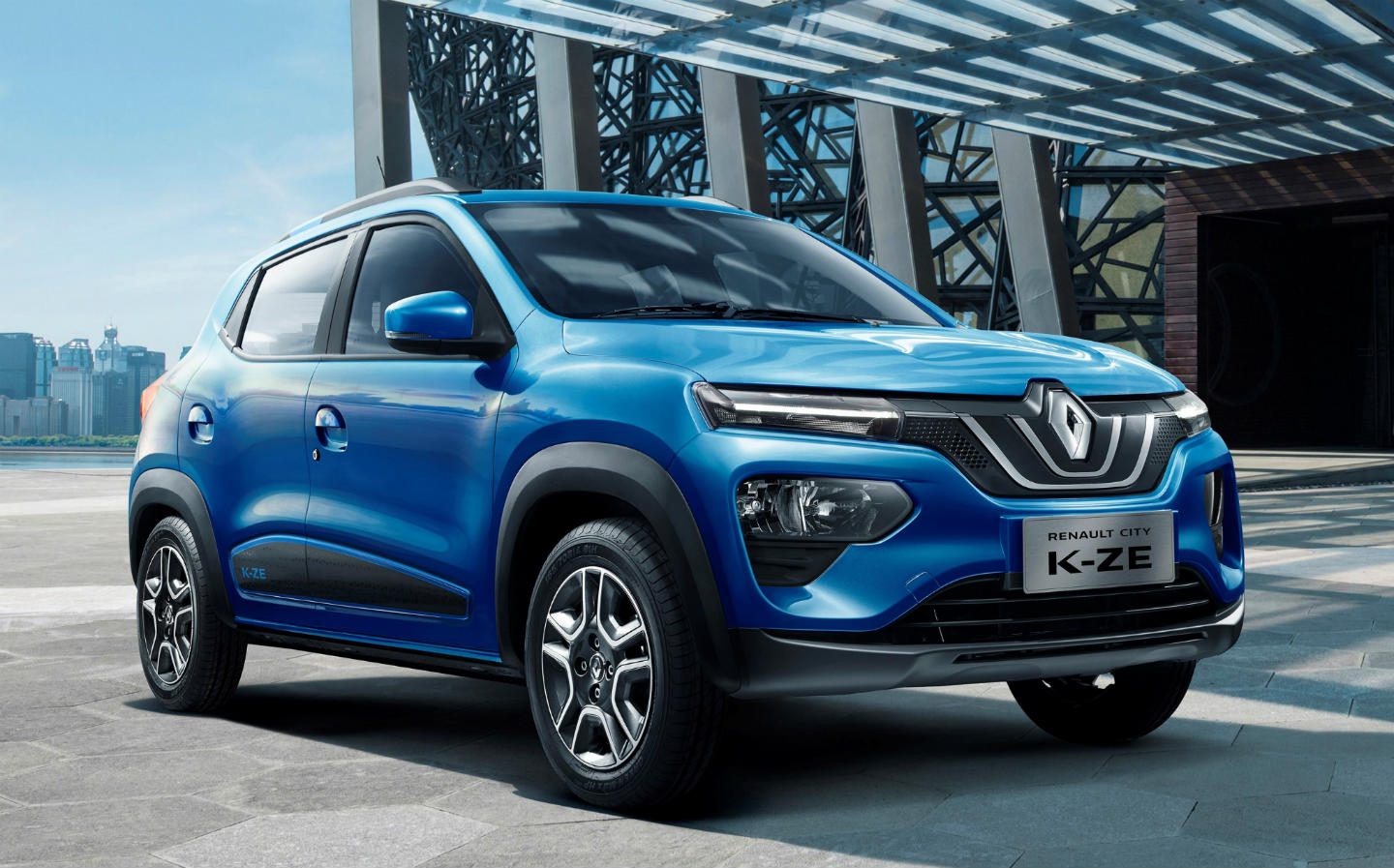 Having been presented in concept form at the 2018 Paris Motor Show, the Renault K-ZE has returned in production-ready clothing at Shanghai. It's only available in China for the time being but, with its compact dimensions, 155 miles of range and a 0-80% recharging time of 50 minutes using a rapid charger, the Renault City K-ZE could go down well as a commuter car in busy cities like London.
On sale 2019 in China; TBC in the Uk
Rivals Renault Zoe; Volkswagen e-up!
Volkswagen ID. ROOMZZ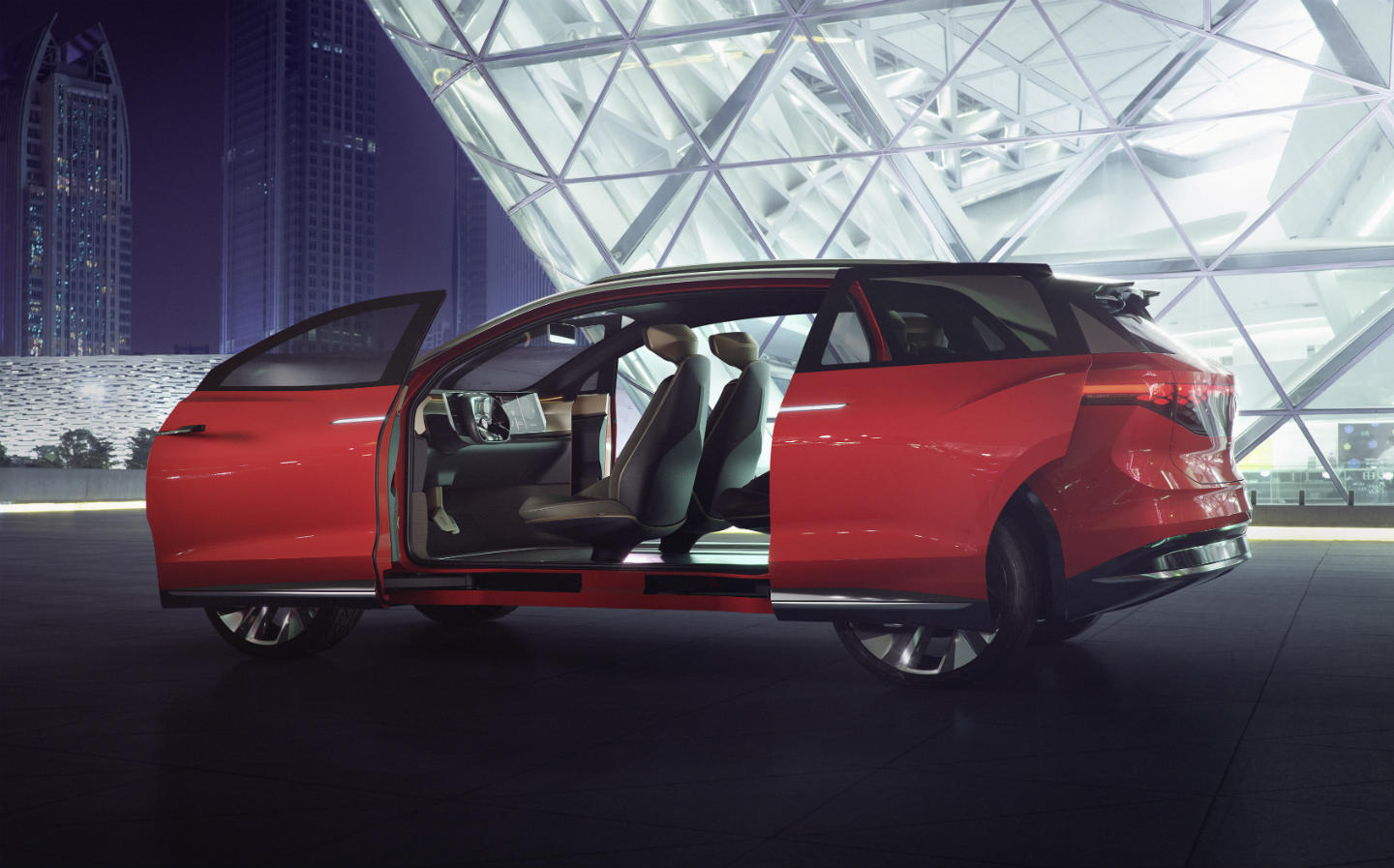 Volkswagen's making a habit of bringing pure-electric concepts to motor shows, and its new ID. ROOMZZ design study has kept the ball rolling in Shanghai. Volkswagen wants to put this large pure-electric SUV into production by 2021, though the ID. ROOMZZ will likely lose the very cool sliding doors by the time it arrives in showrooms.
On sale 2021 in China; TBC in the UK
Rivals Audi e-tron; Tesla Model X
Tweet to @ST_Driving Follow @ST_Driving