2019 Geneva Motor Show: a bluffers guide to the star cars (updated)
All the confirmed show stealers so far
ALL EYES (in the motoring world, at least) are on western Switzerland this week for the 2019 Geneva Motor Show.
Though car makers such as Ford, Jaguar and Land Rover have decided to skip one of the world's most prestigious shows this year, it's still packed with a huge array of new car reveals.
Below are the stars of the show revealed so far, and we'll be updating the page as news comes in.
Ferrari F8 Tributo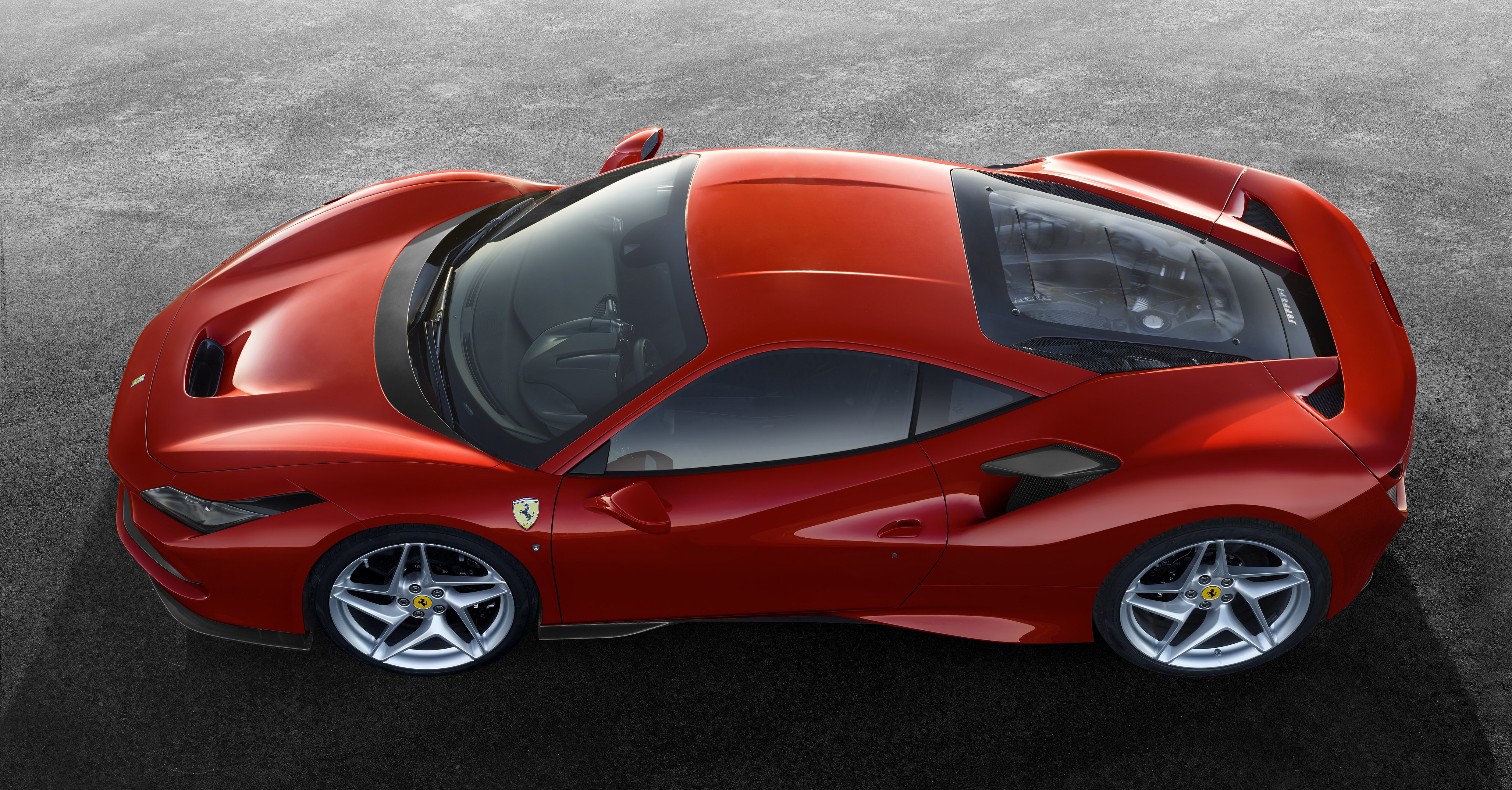 Ferrari often harks back to its older models but we don't recall it ever paying tribute to an engine until now. To the supercar maker's credit, the 488 Pista-derived V8 in the back of the F8 Tributo is pretty special: at 710bhp, it's the most powerful turbocharged road car engine that Ferrari has ever made.
Alfa Romeo Tonale Concept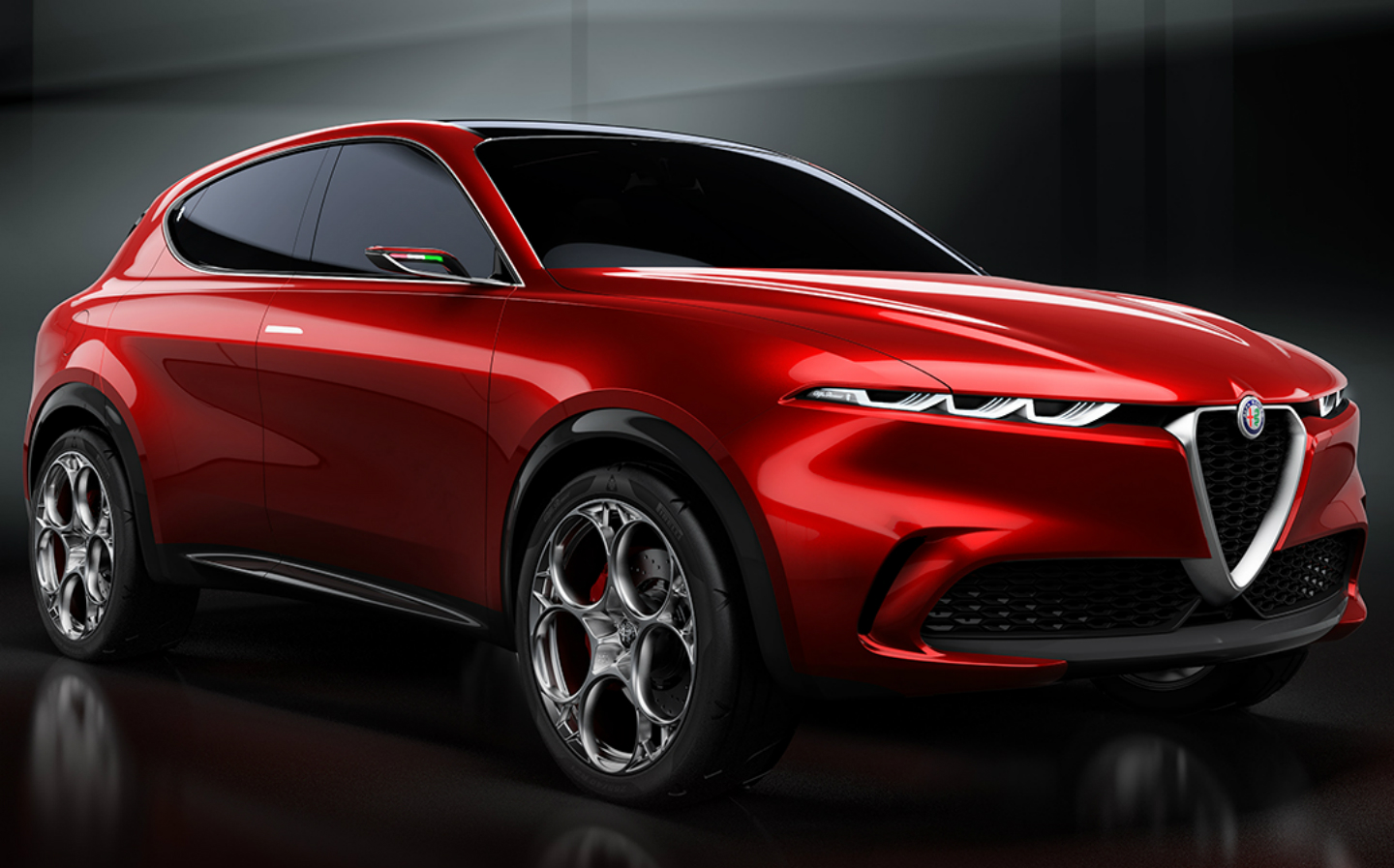 The compact crossover market is often referred to as crowded but, as with and opened packet of Pringles, there's always room for one more. Here's Alfa Romeo's latest effort: the Audi Q3-rivalling Tonale Concept. There's no word on when or if it might go on sale but we reckon its slick design and planned plug-in hybrid powertrain give it a good chance of making production, and assuming it does we're hoping it won't look too different from what you can see here.
Audi Q4 e-tron Concept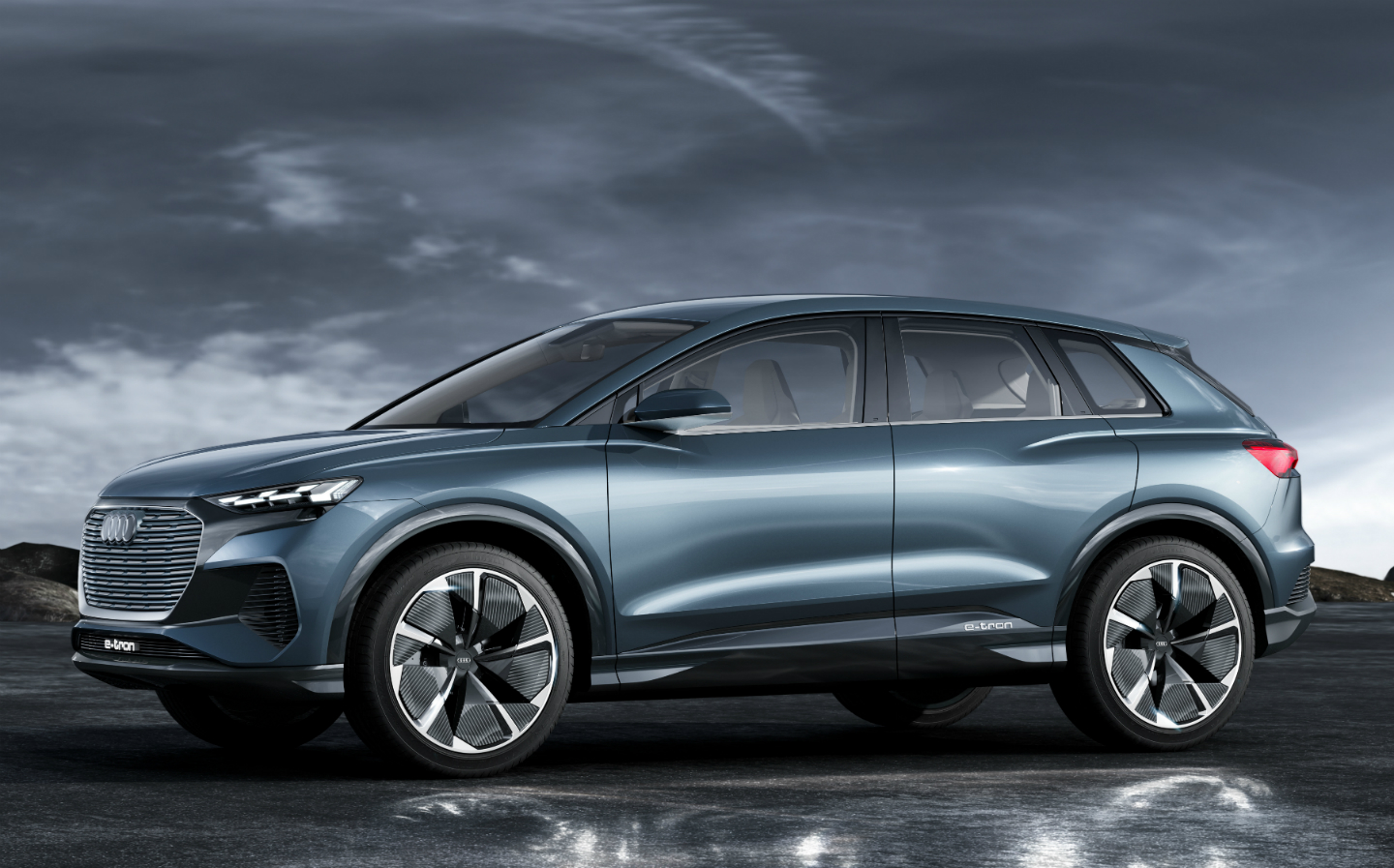 We already knew Audi was working on two pure-electric models,  and it's now been confirmed a third is on the way: the Q4 e-tron Concept. Though it looks mostly production-ready, Audi says its electric SUV won't arrive in showrooms until late 2020 at the earliest.
Bentley Continental GT Number 9 Edition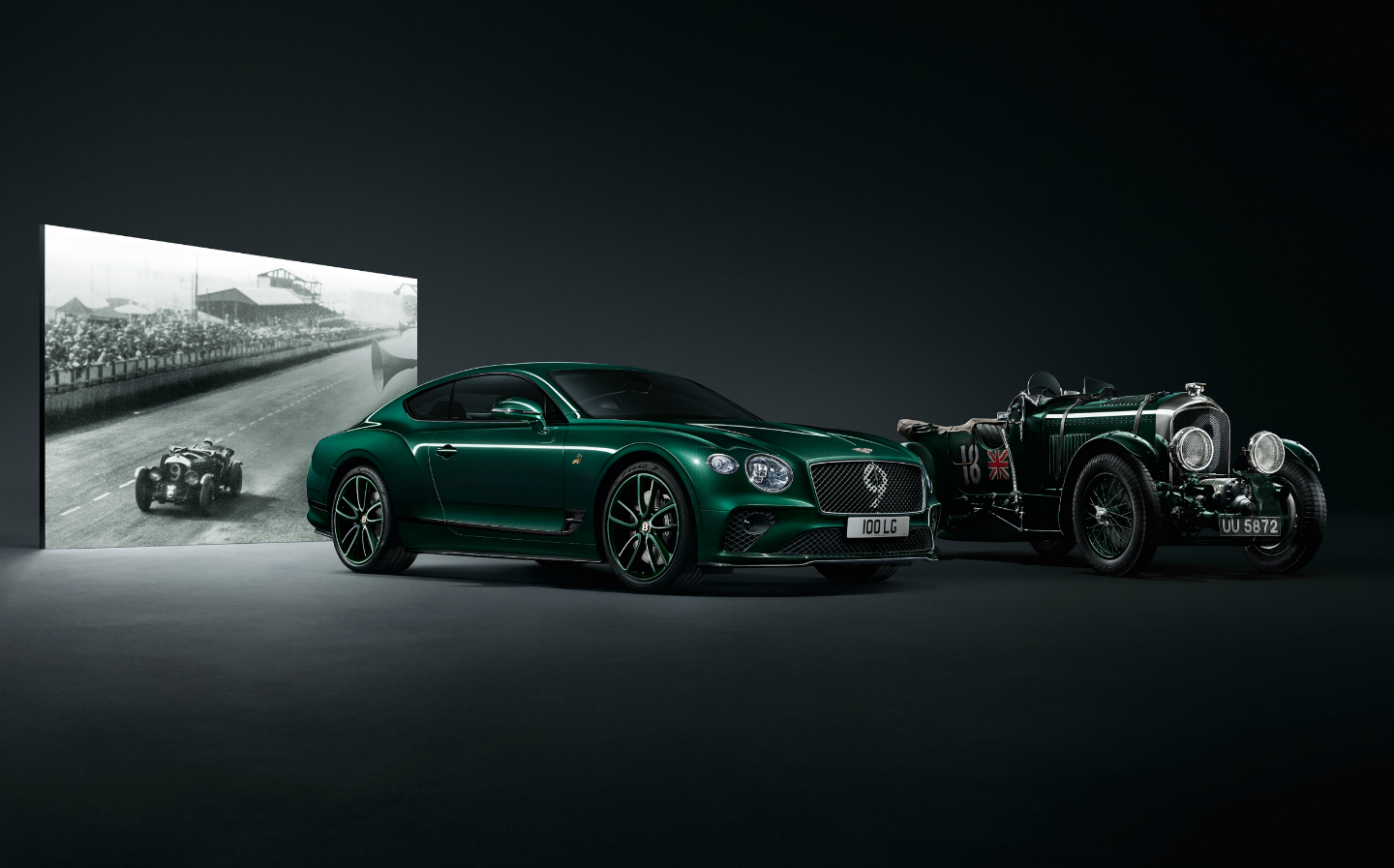 Our 2018 Luxury Car of the Year Award winner has been given a retro makeover. Of the Bentley Continental GT Number 9 Edition's many nods to the 4.5-litre 'Blower' Bentley that won Le Mans in 1930, our favourite is the wood insert from the legendary racer's seat that has been resin-encased and proudly displayed on the Number 9 Edition's dashboard.
Bugatti 'La Voiture Noire'

This year's Geneva show is marked out by its forward-looking tech but here's another car maker harking back to its glorious past. Bugatti's 'La Voiture Noire' (The Black Car) is an incredible 1,479bhp road weapon inspired by equally exquisite 1936 Type 57 Atlantic. Aston Martin may be stealing hypercar headlines but for some, this will be the speed king of Geneva 2019.
Even if you can afford the £9.5m pre-tax asking price, you can't have the Voiture Noire, as only one will be made and it's already been sold.
Citroën Ami One Concept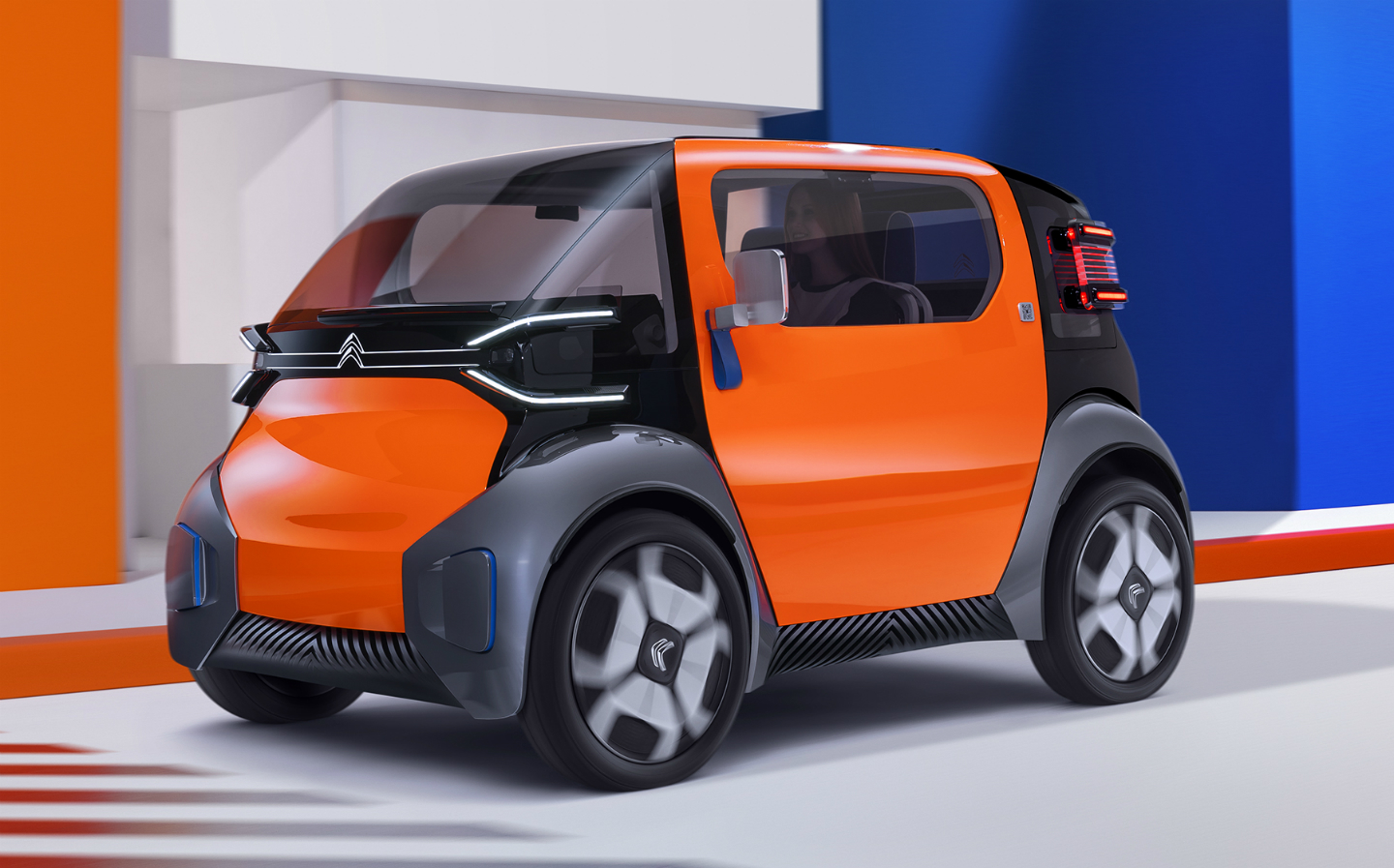 Bentley isn't the only car maker turning 100 this year; Citroën will also reach that major milestone in 2019. Rather than mark the occasion with a motorsports-inspired luxury model, the company has gone to the other end of the spectrum, with a pure-electric two-seater city car that — if it were to ever reach production — you could drive on the road without a driving licence.
Fiat Centoventi concept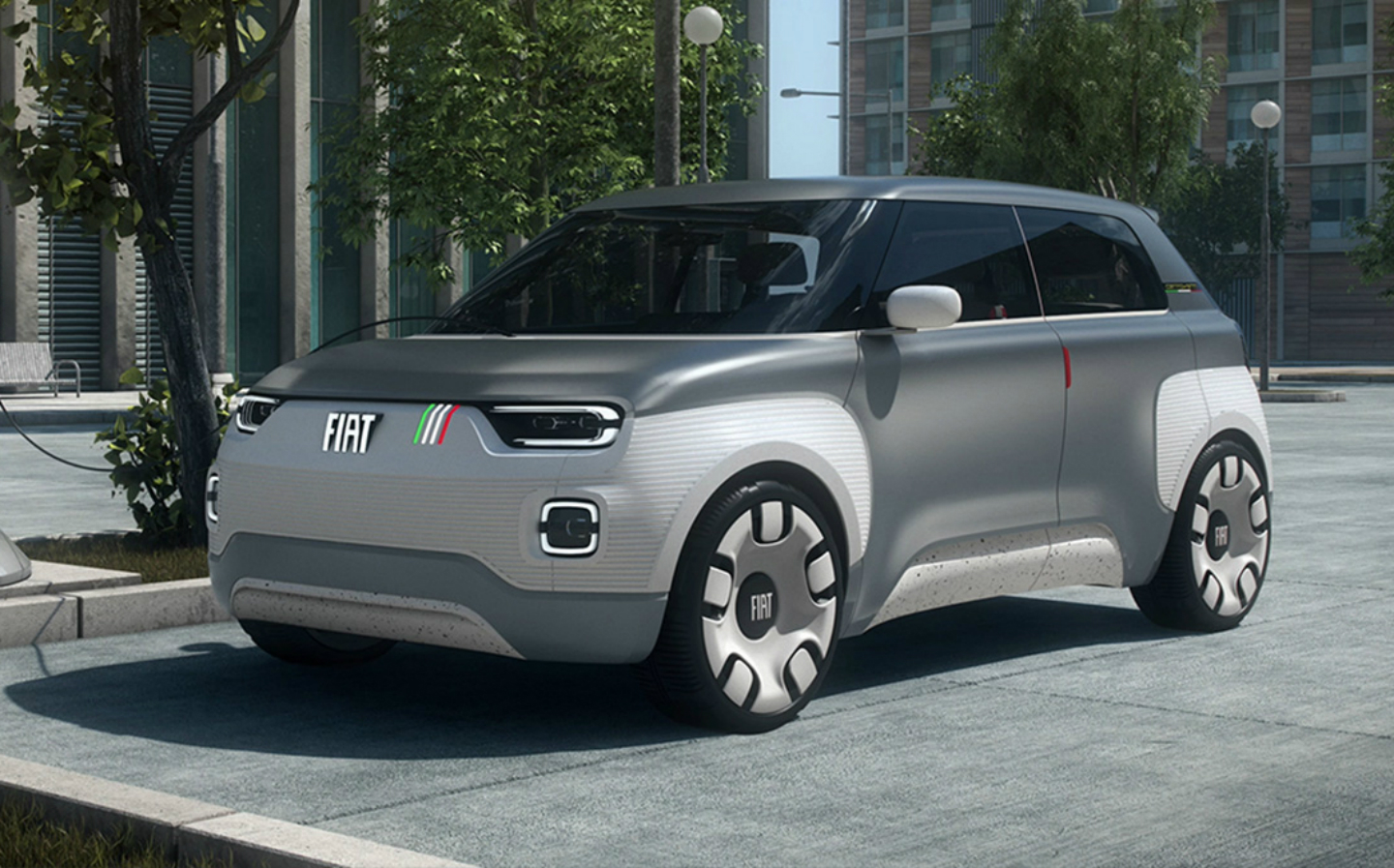 Fiat's pure-electric Centoventi concept joins the Citroën Ami One in proving that not every star car at Geneva has to be an outrageous speed machine. You should be able to buy something like the Centoventi soon, too, as it previews the look of the next Fiat Panda…  though we doubt the cars's digital tailgate display, which is powered by rooftop solar panels and can be used to display social media messages, will make it to production.
Ginetta Akula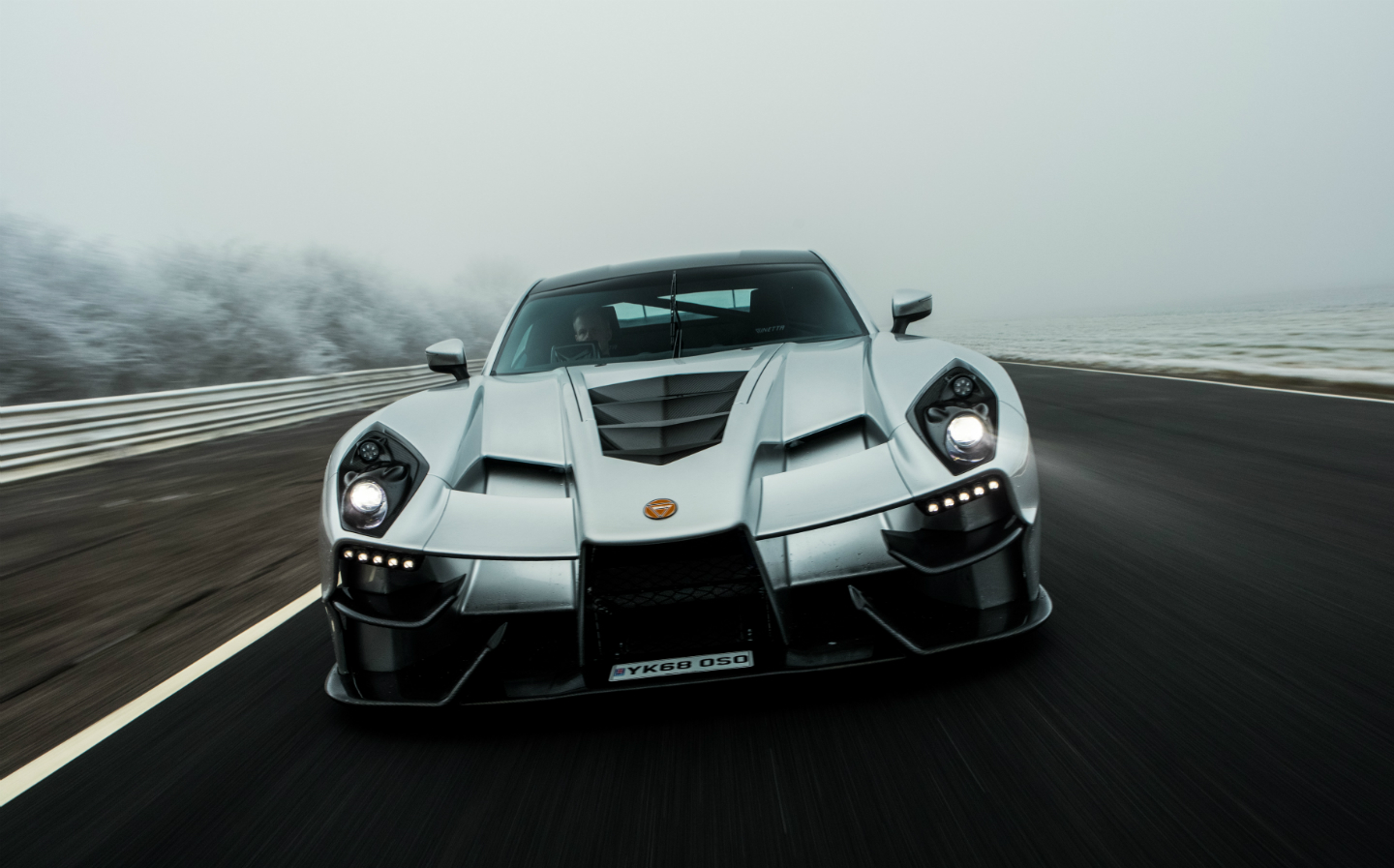 Ginetta isn't the best-known car maker in the world, but it'll probably be on many more people's radars now that it has revealed the track-inspired Akula at Geneva. With a 600bhp+ V8 engine, extensive use of carbon-fibre and plenty of race-derived technology, Ginetta definitely isn't holding back with its inaugural, £340,000 crack at the supercar whip.
Hispano-Suiza Carmen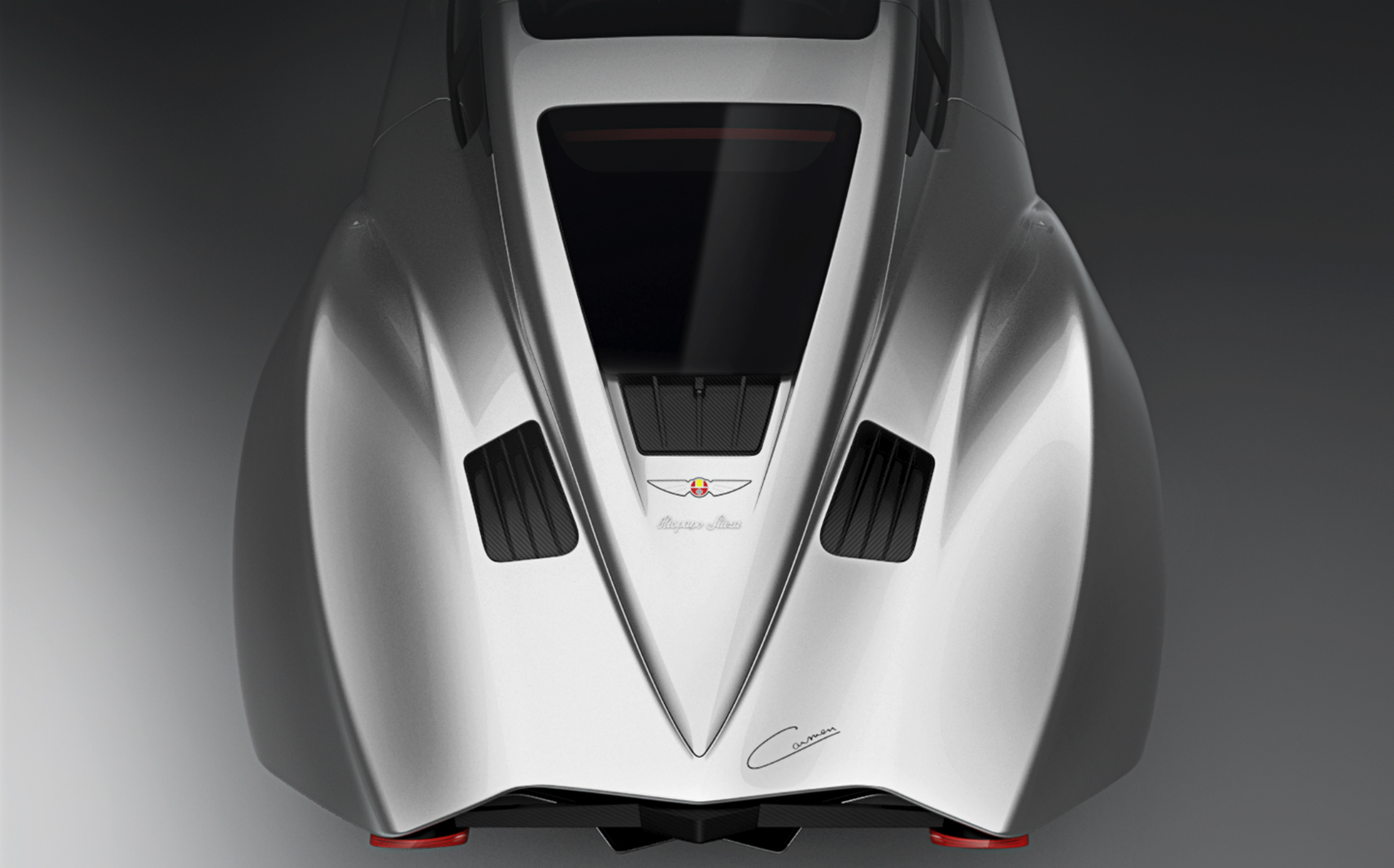 Here's a surprise: the long-defunct car maker Hispano-Suiza is being brought back to life, with the launch of a £1.3m, 1,005bhp pure-electric grand tourer at Geneva. It may sound like pie in the sky, but don't rule out the venture just yet, as some big names are involved in the project: Hispano-Suiza's production partner, QEV Technologies, is also the technical partner for the Mahindra Racing team that's currently leading the Formula E championship.
Honda e Prototype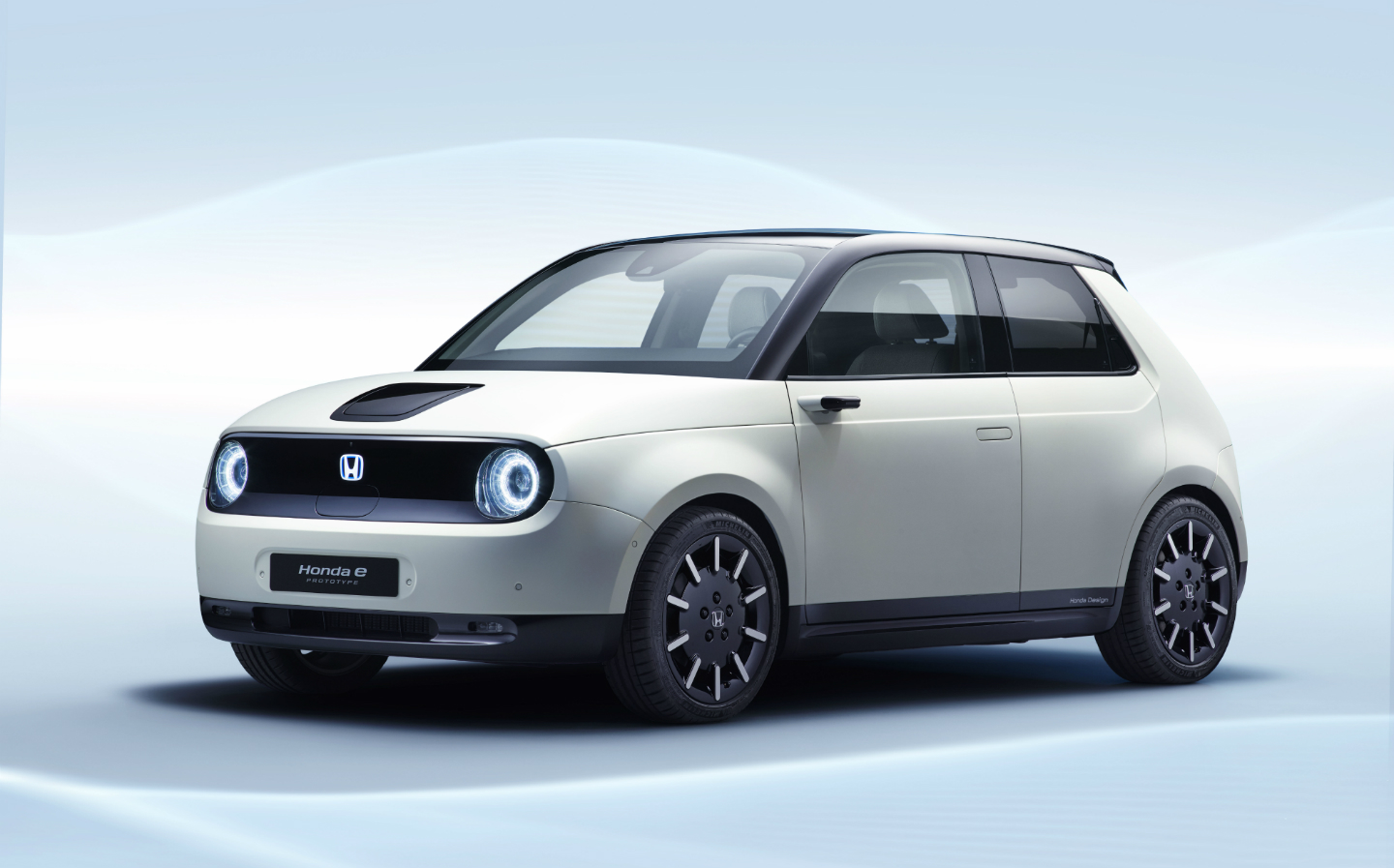 A star of the 2017 Frankfurt Motor Show in concept car form, the pure-electric Honda Urban EV has been developed into a pre-production prototype for Geneva 2019. The Honda e Prototype, as it's now known, should arrive in a Honda showroom near you at some point in 2019, as the car maker has said it plans to start production later this year. It's a shame the design has changed to become more cutesy than the original concept but the interior is rather exciting.
Koenigsegg Jesko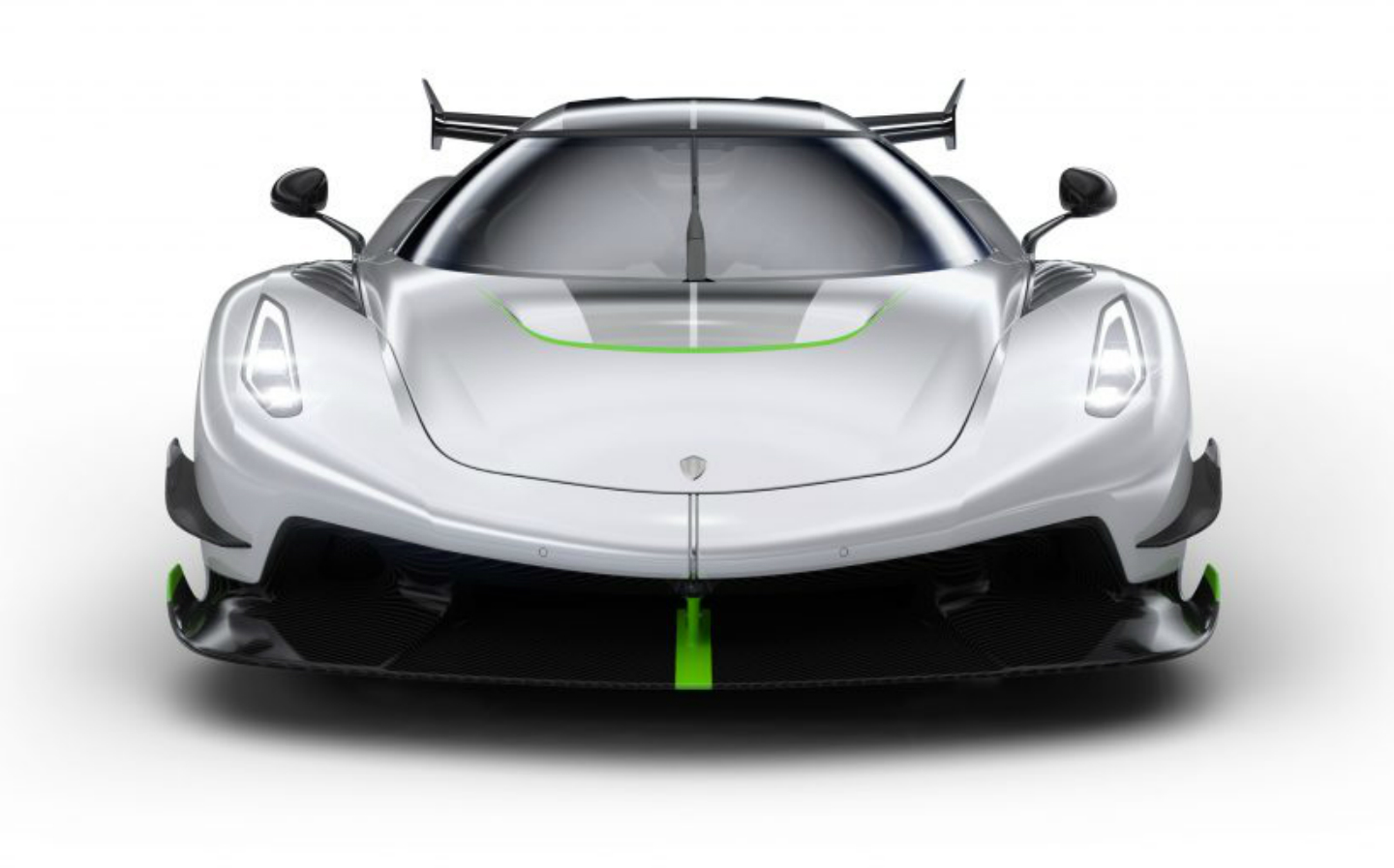 Making a worthy successor to a 277mph hypercar isn't easy, but Koenigsegg reckons it's done just that with its Agera RS replacement. Named in honour of the company founder's father, the Jesko is the most powerful Koenigsegg to date, with 1,587bhp. They don't do things by half, do they?
Aston Martin AM-RB 003 hypercar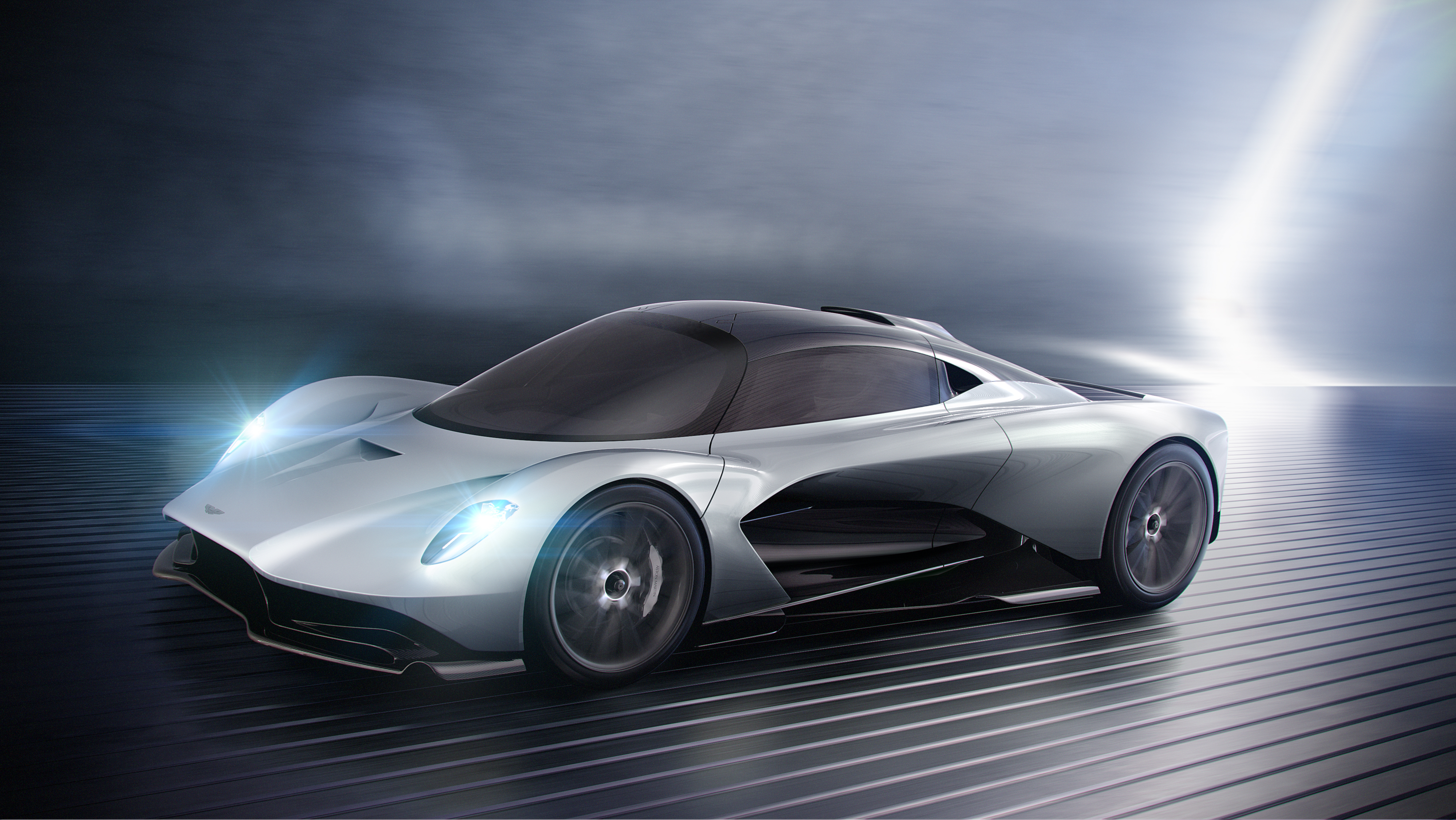 You're in luck if you missed out on a Valkyrie build slot, as another Aston Martin hypercar is in the works.
Like its predecessor, the codenamed AM-RB 003 will feature petrol-electric hybrid power and is being developed with help from the Red Bull F1 team, but will also make "greater concessions to practicality and road use" than the uncompromising Valkyrie.
Aston Vanquish Vision Concept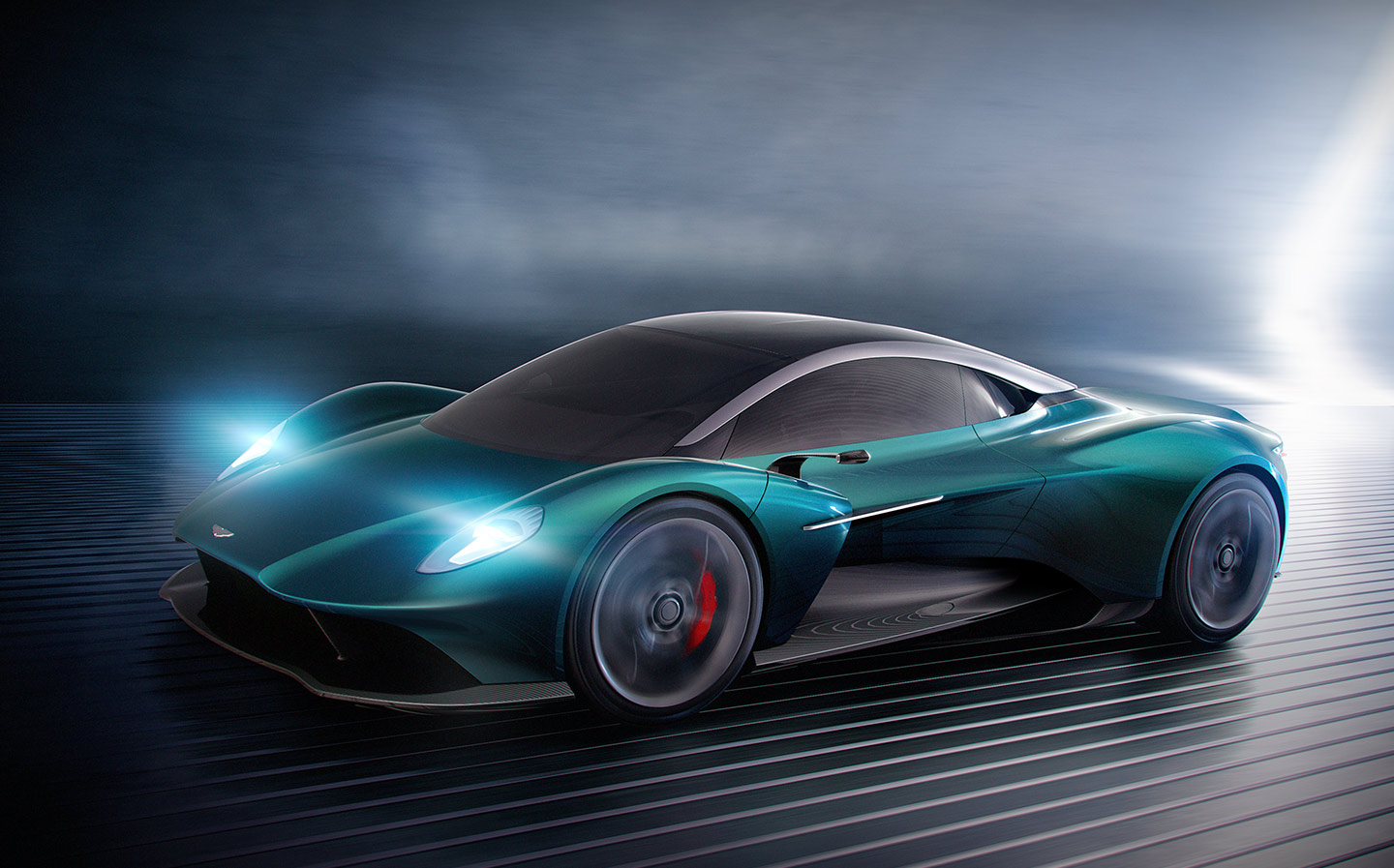 As if a hybrid hypercar wasn't enough, Aston Martin has also revealed a mid-engined supercar to rival the McLaren 720S.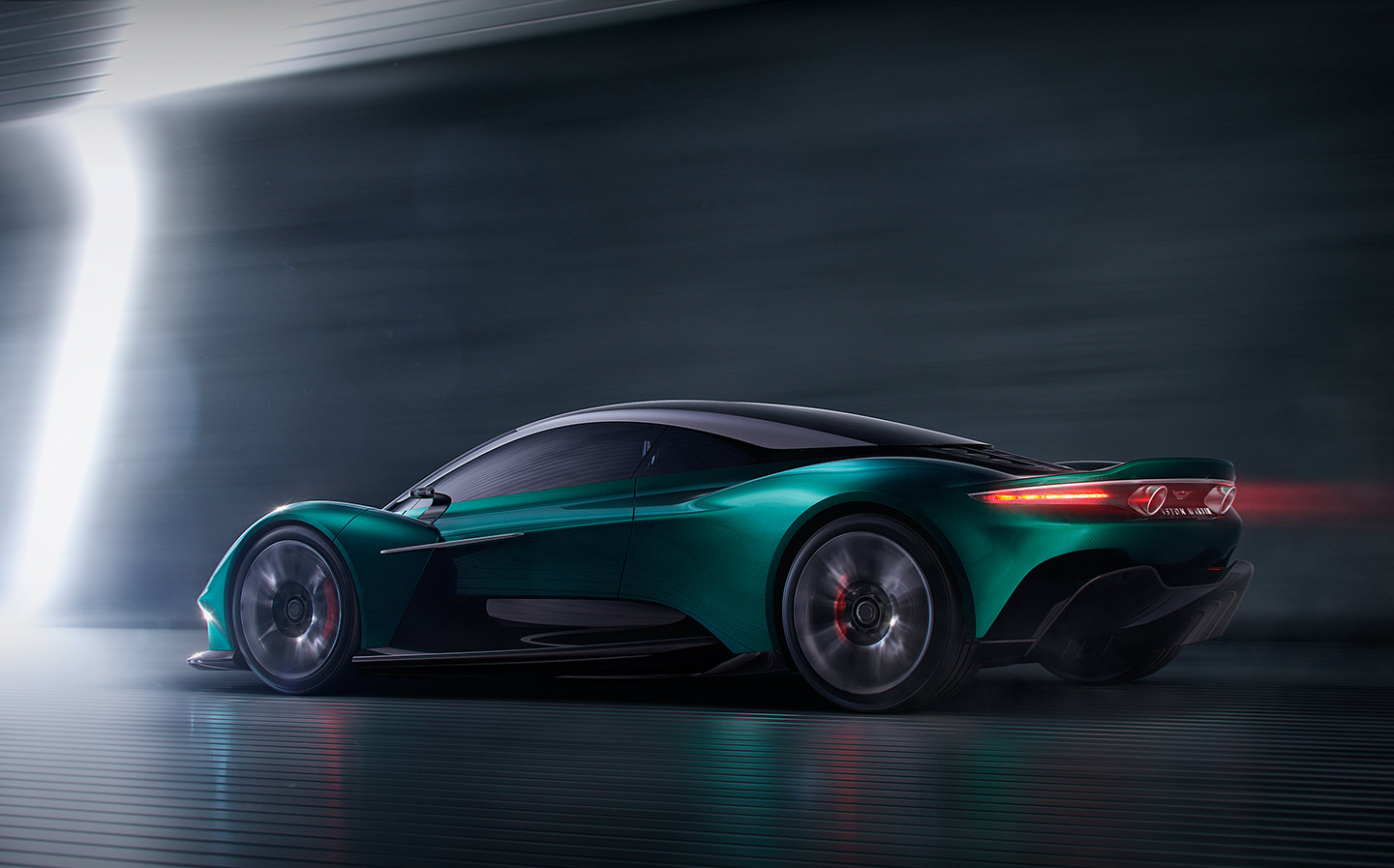 Though still a concept for now, the Vanquish Vision will become a production car in 2022, complete with a bespoke aluminium chassis and a V6 engine derived from the AM-RB 003.
Lagonda All-Terrain Concept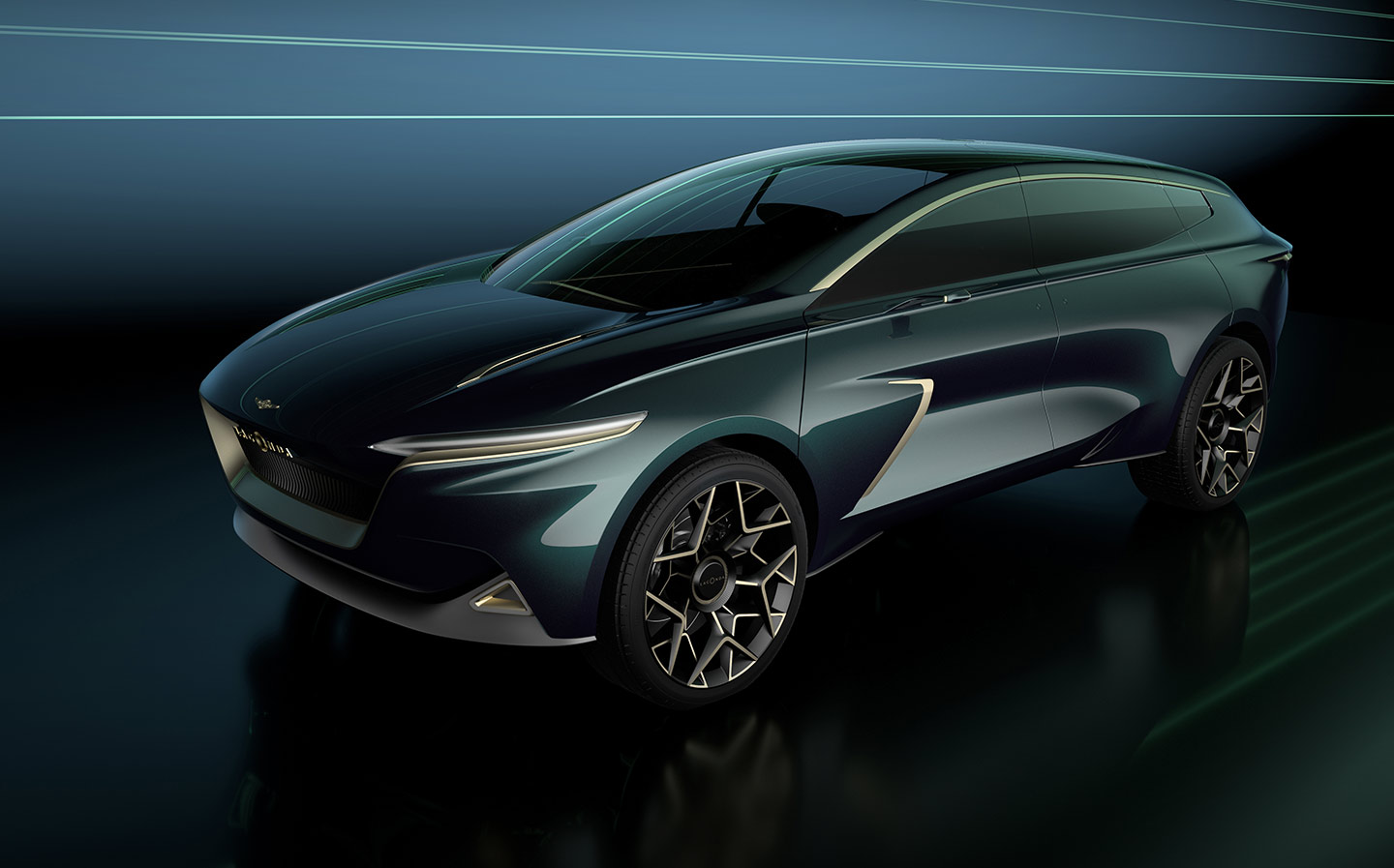 Not wanting to let its sister brand Aston Martin steal all the limelight, Lagonda has unveiled its new All-Terrain Concept at Geneva.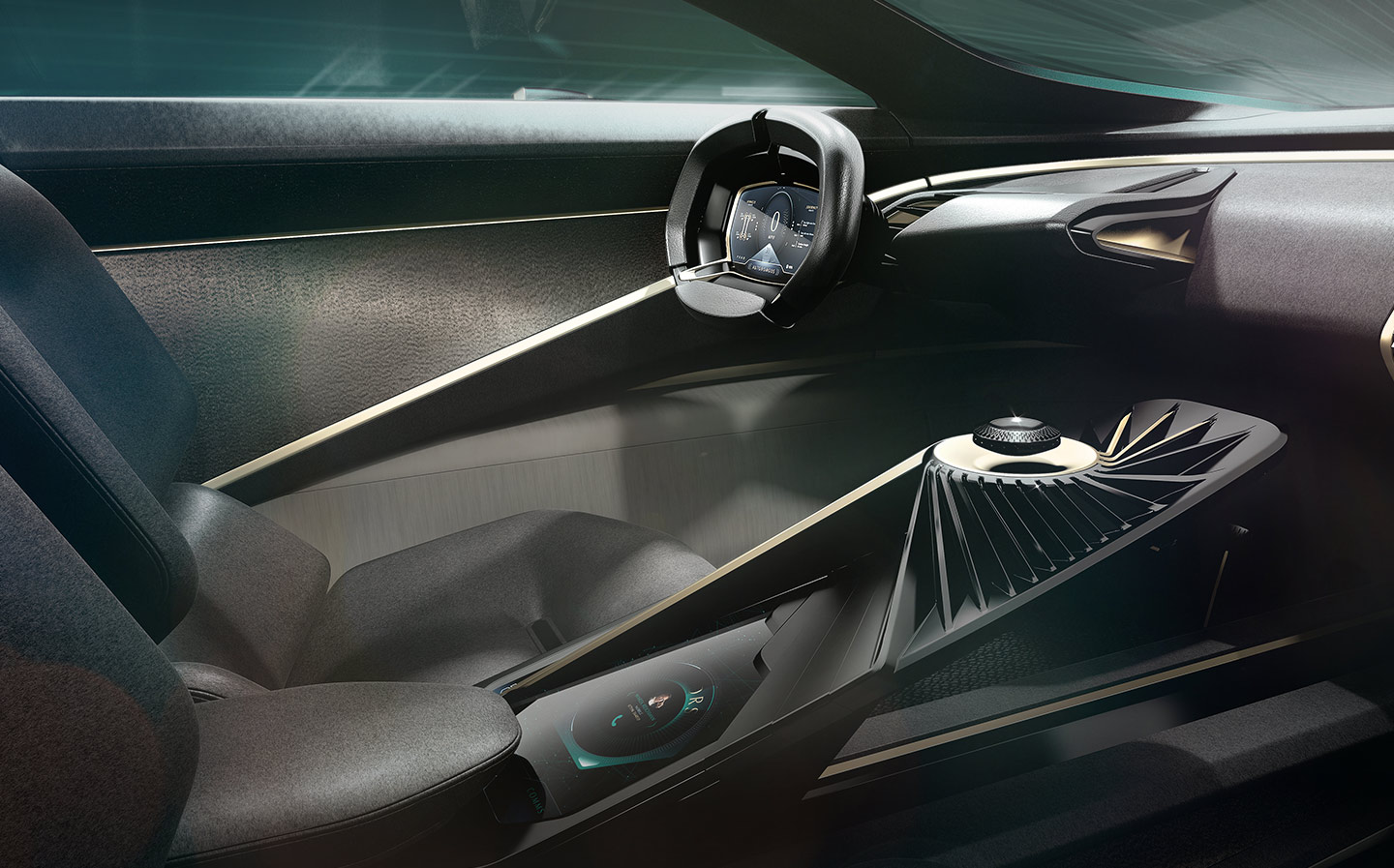 Though the interior is perhaps a bit too avant garde for a production car, Lagonda will put a pure-electric SUV inspired by the All-Terrain into production in 2022, at a purpose-built facility near the Welsh coast in St Athan.
Mercedes-Benz Concept EQV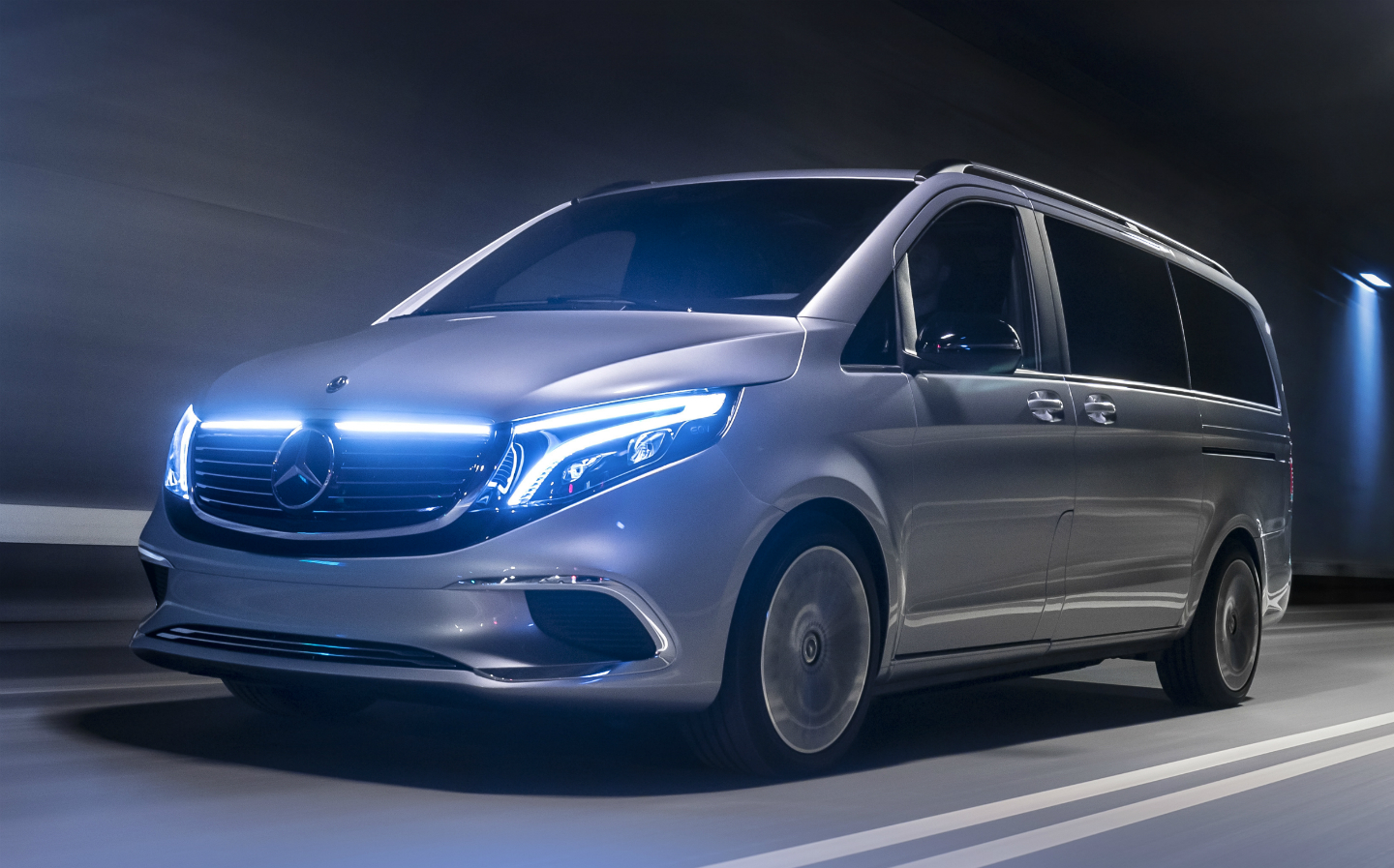 Though basic people carriers are far less popular than they used to be, huge-and-posh van-based shuttles are so in vogue right now. And Mercedes-Benz even reckons there's a market for a pure-electric version.
If the Concept EQV looks showroom-ready to you, that's because a production version is just around the corner: Mercedes-Benz will bring it to the Frankfurt Motor Show in six months' time.
Morgan Plus Six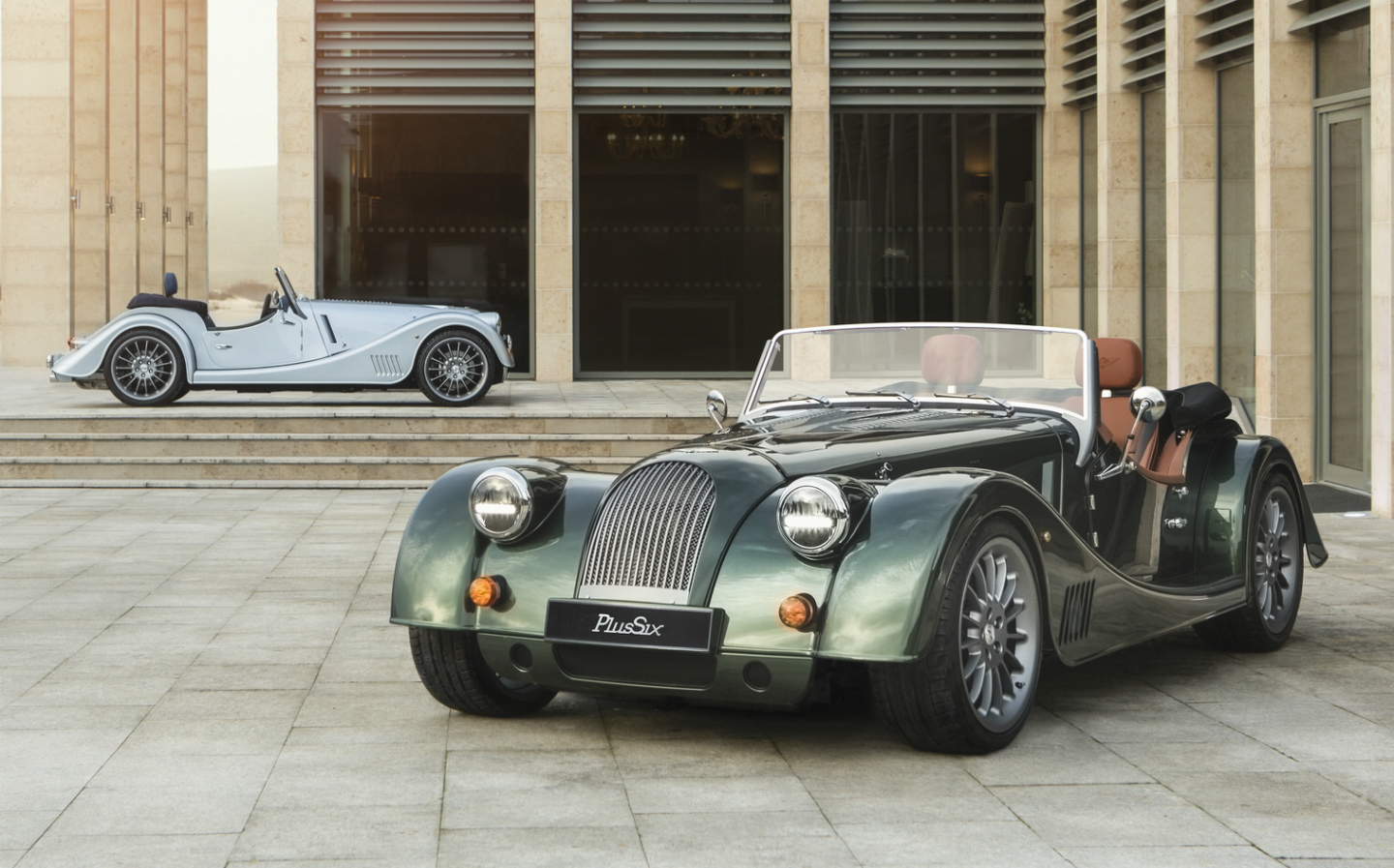 Sad news, everyone: the V8-powered Morgan is no more. But the spirit of cars such as the Plus Eight and Aero 8 will live on in the new Plus Six. Powered by the same six-cylinder engine you'll find under the bonnet of the new BMW Z4 and Toyota Supra, the Plus Six is claimed to be the most dynamically capable Morgan to date, thanks to its all-new aluminium chassis and a low 1,075kg kerb weight.
Pininfarina Battista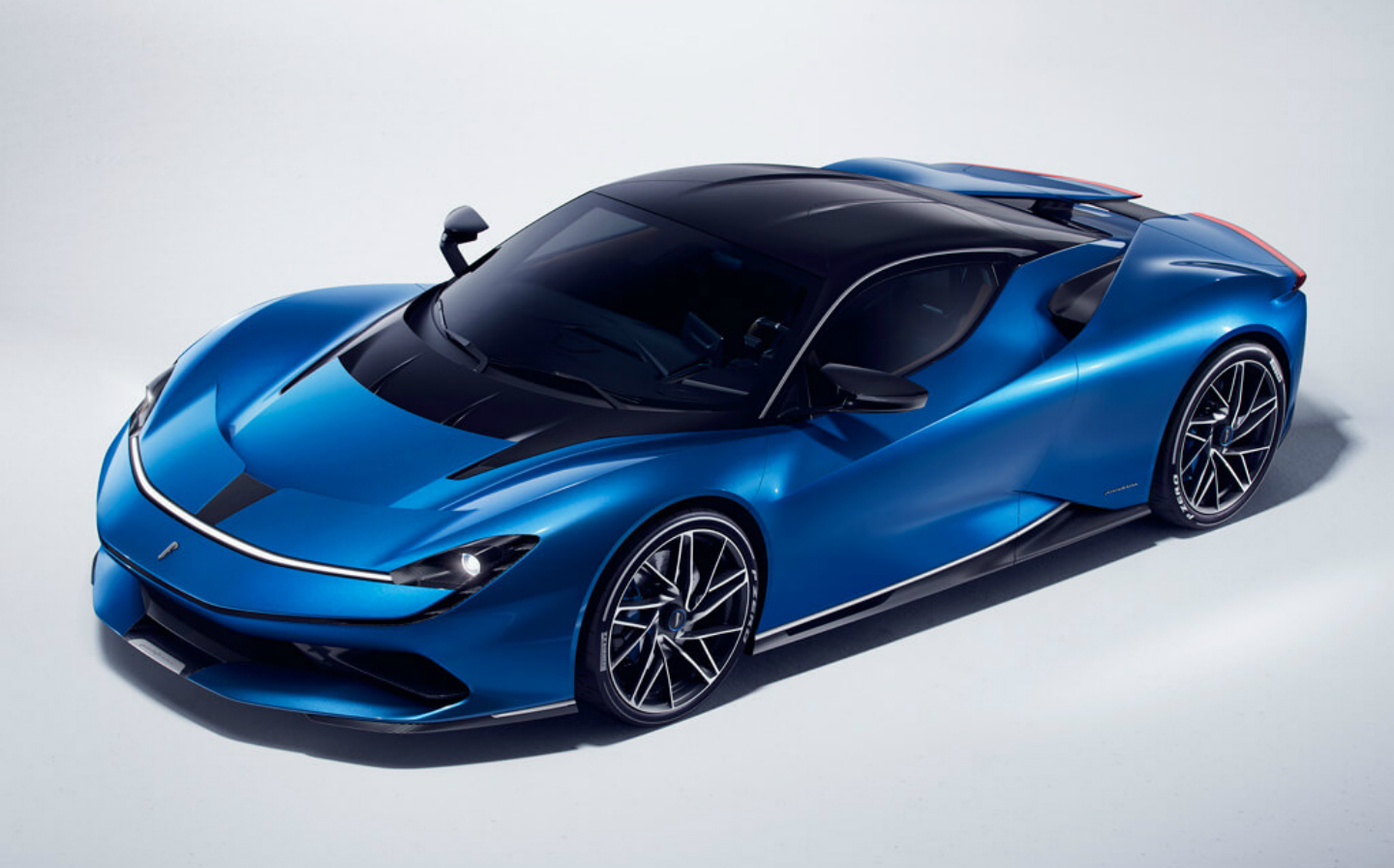 After 80+ years of designing and building bodywork for other auto makers, Pininfarina has decided to have a go at building its own road car. The company isn't taking baby steps with its debut vehicle, either: the Battista is a 1,874bhp pure-electric supercar with a claimed 217mph+ top speed and sub-two seconds 0-62mph time.
Polestar 2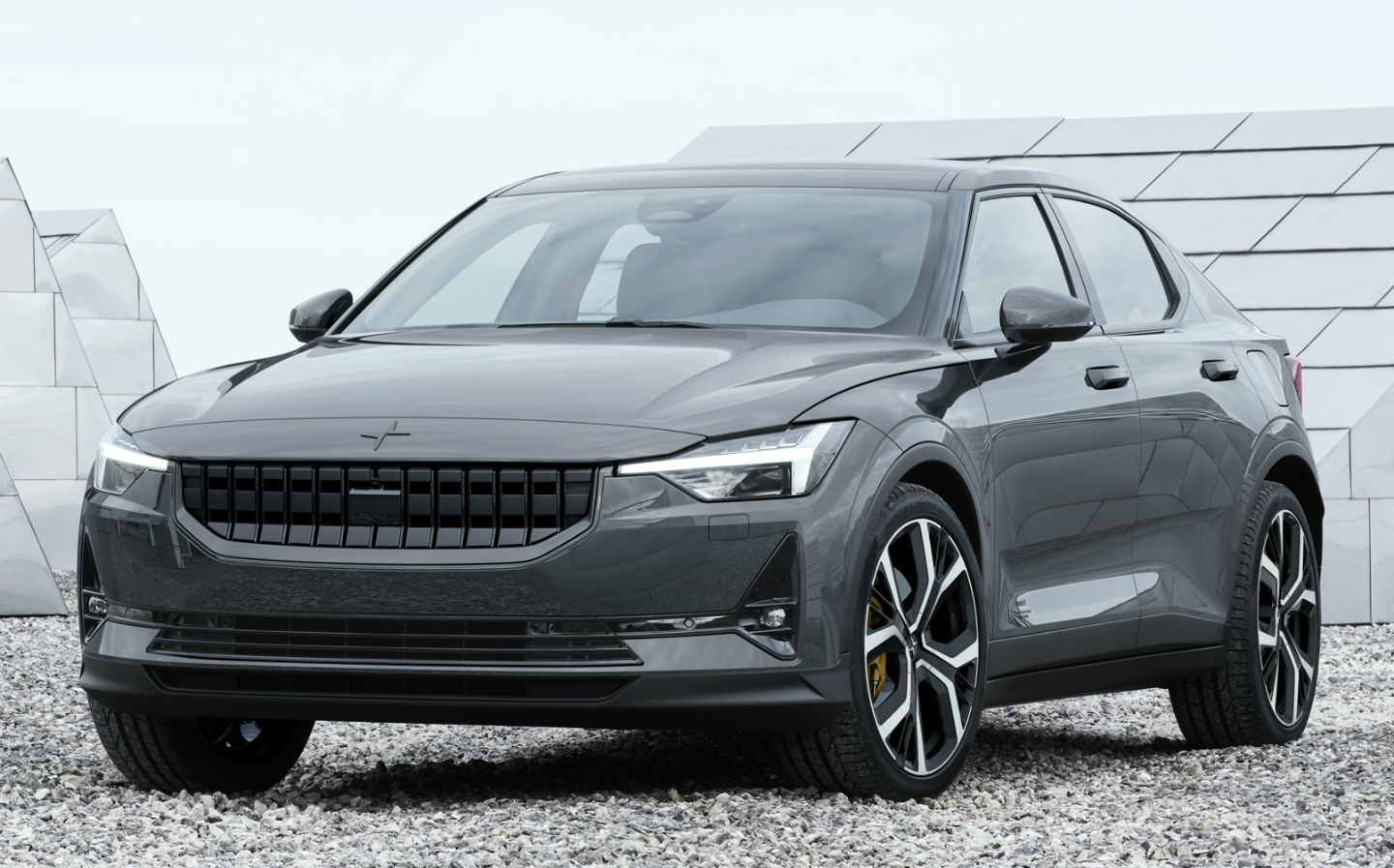 The term "Tesla killer" has been around for ages now, but the Polestar 2 might actually live up to the phrase. Pitched as a premium pure-electric saloon, the Polestar 2 has the Tesla Model 3 firmly in its sights, and Polestar has strong hopes its upcoming car will "be the new standard for electric vehicles". Certainly, its predecessor, the Polestar 1, has got quite a few people excited for the Volvo spin-off brand.
Volkswagen ID BUGGY Concept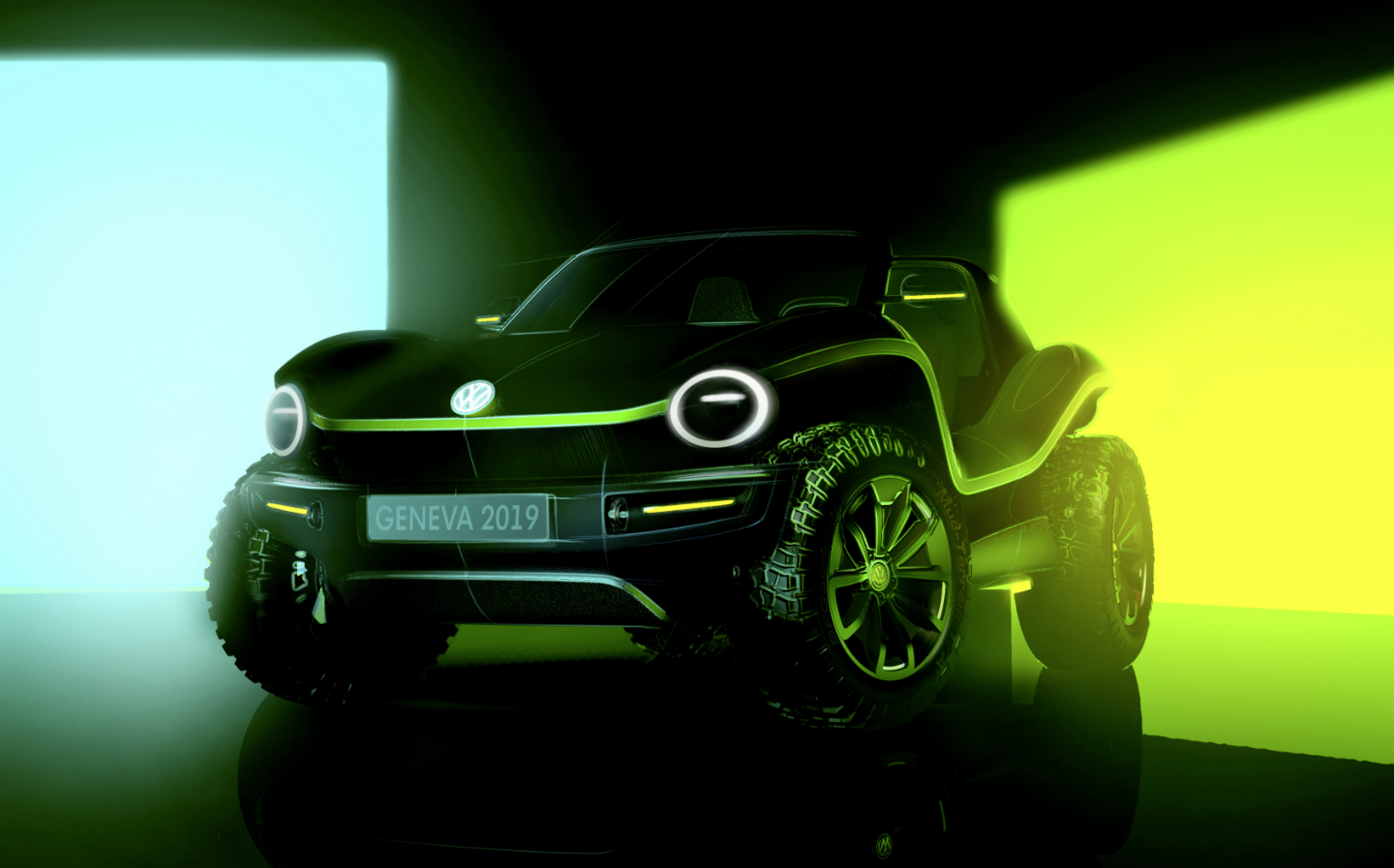 The Geneva Motor Show will be awash with supercars, but not every exciting reveal will be a high-end speed machine. Drawing crowds in at the Volkswagen stand will likely be the ID BUGGY Concept; a pure-electric homage to the iconic Beetle-based dune buggies from the 1960s.
The ID BUGGY isn't a pure flight of fantasy either, as Volkswagen is using the concept to show how its modular electric vehicle platforms could "facilitate the development of low-volume niche series" cars.
ItalDesign DaVinci Concept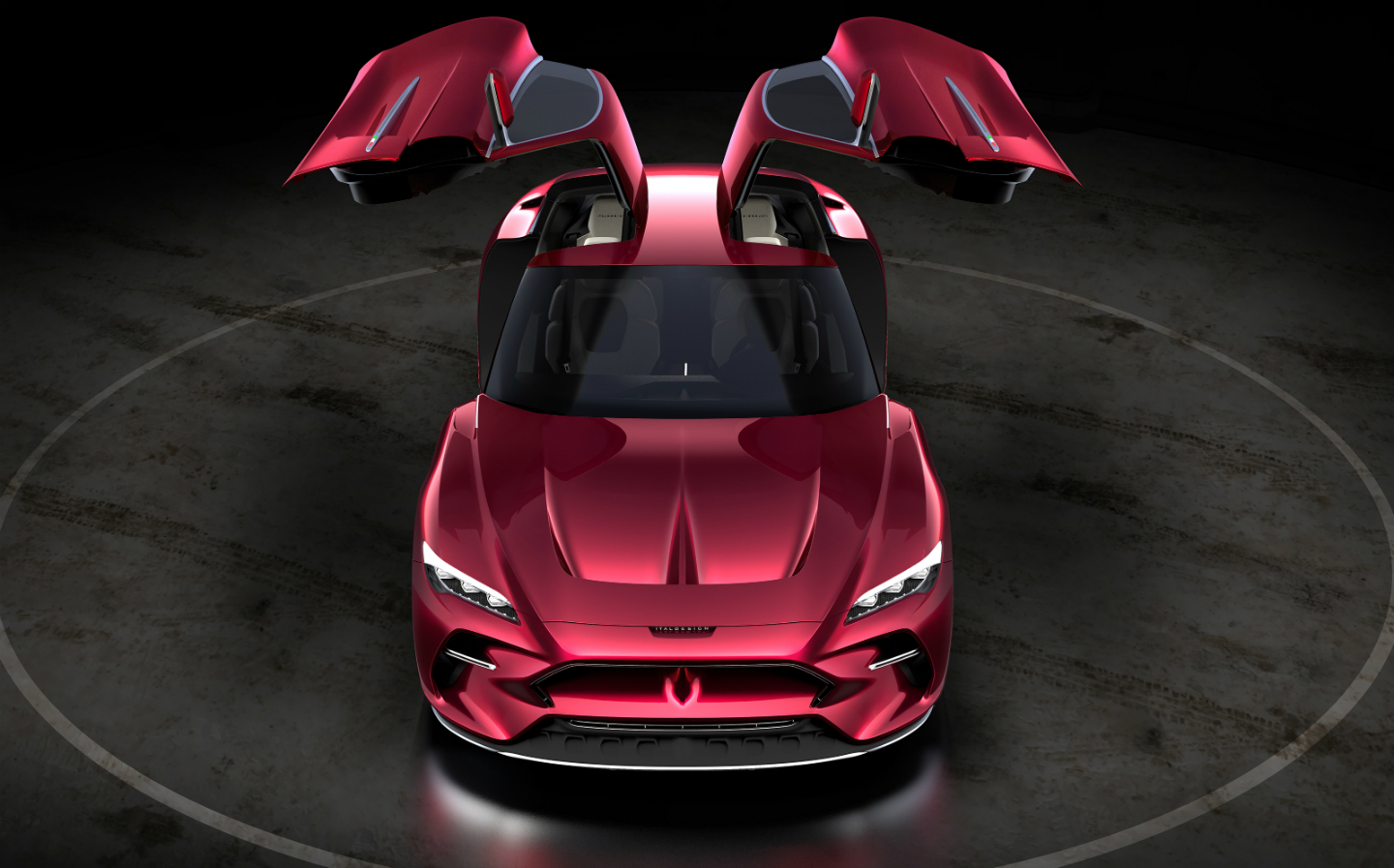 Named in honour of the legendary Renaissance artist, the pure-electric ItalDesign DaVinci is one of the most distinctive concept cars at Geneva this year. It's remarkable, then, that it could end up on the public road: ItalDesign says only small changes would make the design production-ready, and the car was also engineered with petrol-powered platforms in mind.
Maserati Levante 'Allegra Antinori One of One'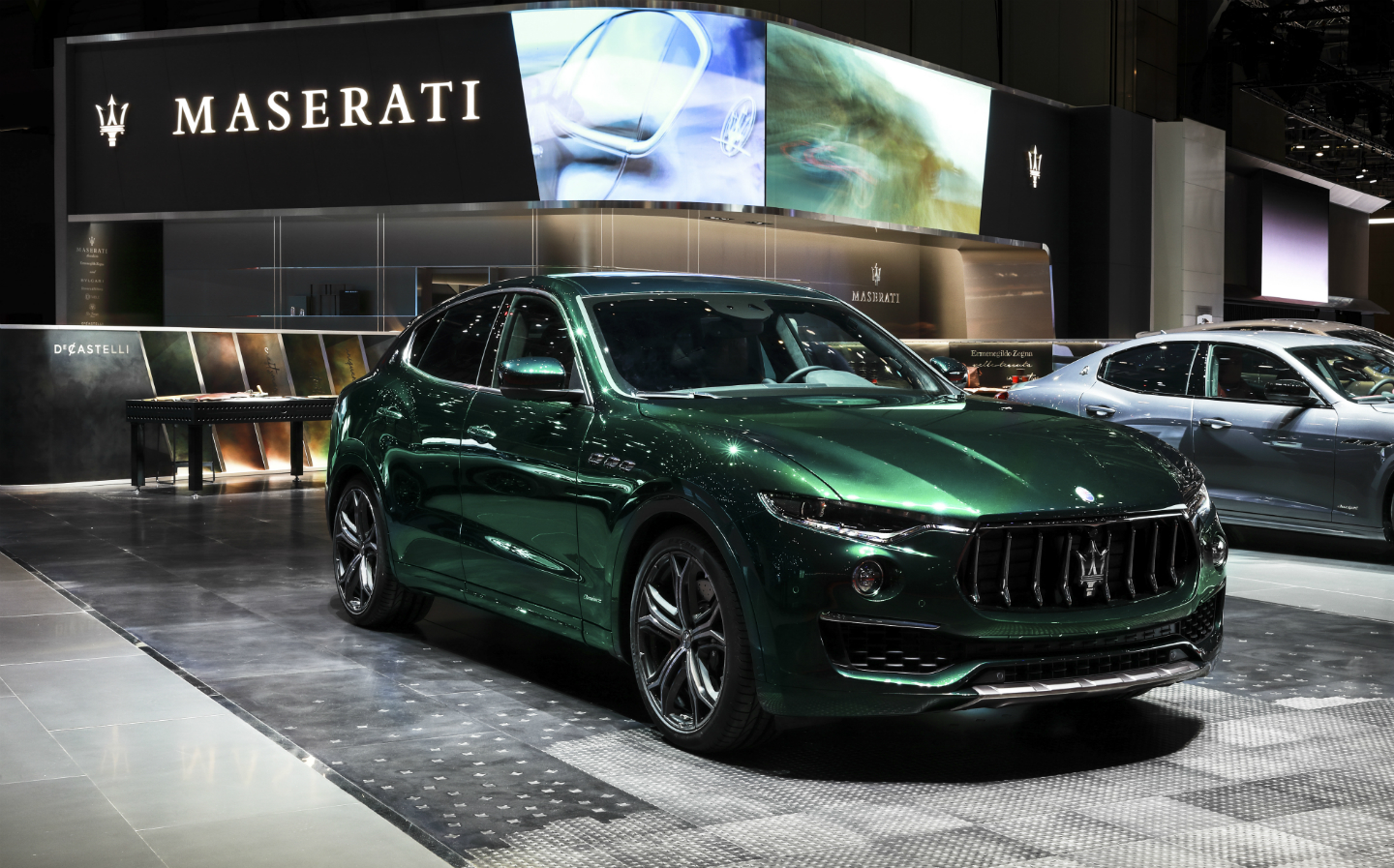 In a show where Bugatti unveiled a one-off grand tourer and Aston Martin has four mid-engined supercars on display, a Maserati Levante may not seem that exciting. This isn't any old luxury SUV, however, as it's a one-off commissioned for a wine industry magnate, complete with distinctive tri-coat green paintwork and mohair wool carpets inside. Still, their definition of "exciting" (the word used by Maserati when teasing the car) is a bit different from ours.
The original Pagani C12 Zonda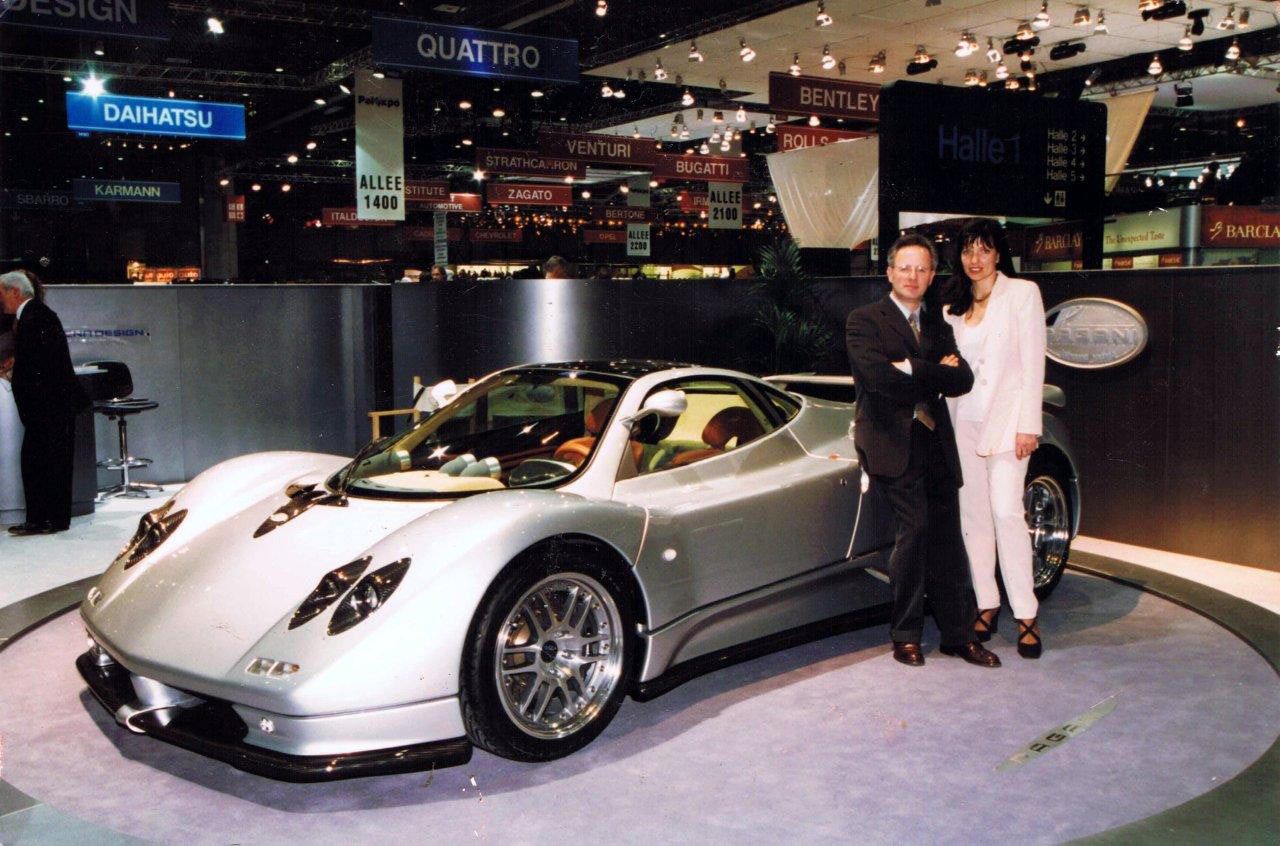 Geneva-goers this year who were also at the show in 1999 might experience déjà vu at the Pagani stand. To mark the 20th anniversary of the Pagani Zonda supercar, the very vehicle that was unveiled at the Swiss show two decades ago has returned, having undergone a painstaking restoration back to the condition in which it wowed crowds all those years ago.
Tweet to @ST_Driving Follow @ST_Driving