Porsche takes 12.5% stake in Chilean synthetic e-fuel company
E-fuels have 85% lower emissions than fossil fuels
Porsche has ramped up its investment in sustainable fuels for road cars and its racing series with a 12.5% stake in HIF Global LLC, a Chilean synthetic e-fuels company.
The deal worth $75m (£68.4m) will see Porsche take a long-term share in HIF, which it helped found with a consortium of energy companies. HIF is currently in the process of building the Haru Oni e-fuel pilot plant in Puerto Arenas, Chile, where production of synthetic e-fuels is due to begin in mid-2022.
Synthetic e-fuel is theoretically carbon-neutral to produce but can be used in a traditional internal combustion engine with little or no modification to the car, while producing emissions 85% lower than current forms of petrol.
HIF's Haru Oni plant will create hydrogen via an electrolysis process powered by wind energy, while extracting carbon from the atmosphere using a methanol synthesis reactor. The hydrogen and methanol will be combined to create a hydrocarbon fuel that can then be stored, shipped and burned in an engine.
Porsche says e-fuels will help keep classic cars on the road and hopes to run its Porsche Supercup racing series, as well as the vehicles in its Porsche Experience Centres, exclusively on synthetic e-fuels.
Recent rumours have also suggested that with Formula 1 due to make the switch to synthetic fuels by 2026, Porsche will re-enter the sport as an engine supplier to the Red Bull Racing team, and its investment in the area will give it a clear advantage once the series moves to the new fuel.
But there are other reasons too, for which Porsche believes it advantageous to corner the e-fuels market early.
"Porsche is moving into an attractive business area with its stake in HIF Global LLC," said Michael Steiner, a member of Porsche's executive board for research and development.
"Synthetic fuels offer attractive prospects across transportation sectors, from the automotive industry to the aviation and shipping sectors. In addition, e-methanol is an important raw material for other applications, such as in the chemical industry, where it can replace raw materials of fossil origin.
"We see ourselves as pioneers in eFuels and want to drive the technology. This is one building block in our clear, overall sustainability strategy."
Porsche's investment forms part of an international financing round for HIF, which has netted the company "an amount in the low nine-figure USD range" to be used to initiate and develop further e-fuel projects in Chile, the US and Australia. HIF's majority shareholder remains the Chilean firm, Andes Mining and Energy (AME).
Eco-friendly fuels … but at a price
Most experts agree that synthetic e-fuels will not stem the rise of electric cars, or lead to a reversal of the UK's decision to ban new combustion cars by 2030, but eco-friendly synthetic fuels may play a part in keeping classic and sports cars as well as motorcycles, i.e. vehicles used mostly for recreational purposes, on the road for longer — an important aim for Porsche as it says that 70% of the vehicles it has ever produced remain operational.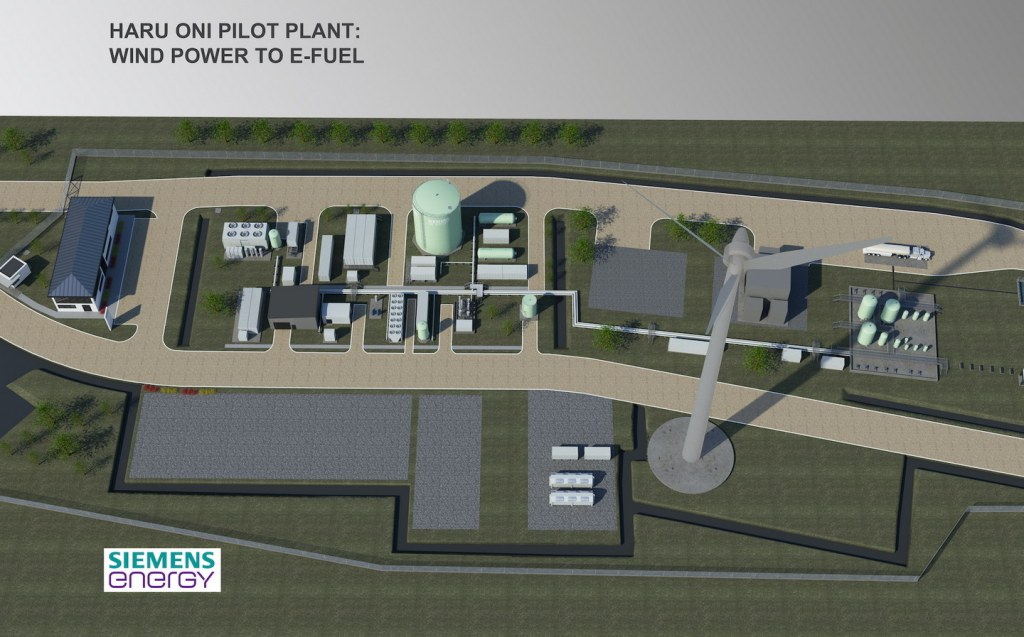 One of the main reasons why synthetic e-fuels won't become dominant in the transport sector boils down to simple economics. Even when the Haru Oni plant ramps up production to its full capacity of 500 million litres by 2026, that is, relatively speaking, a drop in the ocean compared to the 40-50 billion litres consumed every year in the UK alone.
Running the numbers on synthetic e-fuels, the International Council on Clean Transportation (ICCT), a US non-profit organisation, puts the cost of e-fuel at between £2.50 and £3.35 per litre by 2030.
While £3 per litre for petrol may not seem unreasonable for small-scale, hobbyist applications, for those covering a lot of mileage, electric or hydrogen-fuel cell vehicles will undoubtedly be a more sensible option, especially given the UK government's commitment to banning the sale of new petrol and diesel cars by 2030.
Related articles
Latest articles