Faster than a Tesla Supercharger: 175kW rapid chargers for electric cars reach UK
Add an extra 125 miles of charge in 10 minutes
ONE OF the drawbacks of electric cars is the length of time the battery takes to charge when on a long journey. But a new generation of ultra-high power rapid chargers has reached the UK and they are set to speed up charging times enormously.
Using the latest connection to the medium voltage grid, which is able to handle greater power demands, a Dutch company is to install rapid chargers of up to 175kW DC in Newcastle and Sunderland.
The new The "Go Ultra Low Filling Stations" are being installed by Fastned. It says each facility — complete with a roof covered in solar panels — is about the size of a traditional petrol station and houses a total of 12 charging points, six of which are rapid chargers and two of these, in the case of the Newcastle University site, will be the latest generation 175kW units.
---
Browse NEW or USED cars for sale
---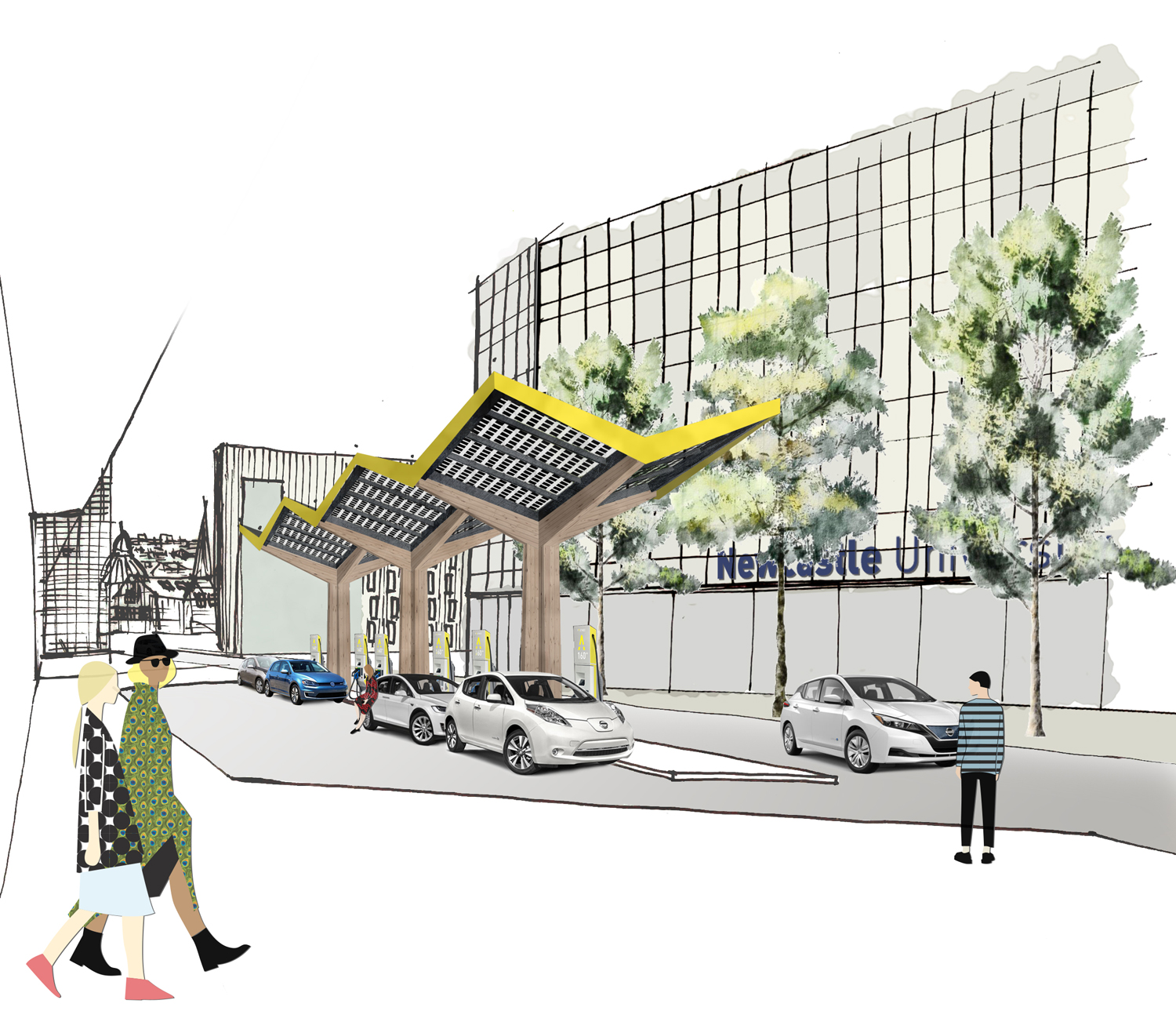 These chargers will allow the latest generation electric cars to be able to add 125 miles of driving range to their battery in as little as 10 minutes — up to 100 times faster than is possible at home.
The units are more than three times as powerful as the current generation, 43kW and 50kW rapid chargers typically found at motorway service areas across the UK. Tesla's Supercharger network, which delivers up to 120kW and is exclusively for Tesla drivers, is also not capable of matching the potential of the incoming 175kW chargers.
Fastned adds that they are future-proofed to be able to handle a massive 350kW power delivery.
However, no electric cars currently on sale are capable of accepting the full 175kW charge, let alone 350kW. There are a few standards available but most electric cars at the moment only accept up to just 50kW while plugged in.
Exceptions on sale now or due imminently, other than Teslas, include the new Audi e-tron (150kW), Jaguar I-Pace (100kW) and Hyundai Ioniq (100kW). Nissan told Driving.co.uk that its new Leaf can only accept a maximum of 50kW.
However, even electric cars that can't accept a 175kW charge can still use the latest high-speed rapid chargers. As with other rapid chargers, the units identify a car's capability and adapts the feed of power accordingly.
Tweet to @squarejames Follow @squarejames