Audi e-tron electric SUV on sale now
Who's ready to plug in to electric cars?
LOOK OUT Tesla and Jaguar: Audi has opened the order books for its first fully-electric car, the new e-tron SUV.
Not content to sit back and watch drivers who want their first electric car head for Tesla and Jaguar showrooms, Audi says from today, drivers can place an order for the five-seat, electric family car.
The German car maker is taking deposits of £1,000, which are refundable and will be deducted from the final purchase price of the car.
---
Browse NEW or USED cars for sale
---
The new e-tron is said to be able to travel more than 300 miles on a full charge. Power outputs are still under wraps, although the concept car for e-tron was claimed to produce 496bhp and 590Ib ft of torque, which meant it was able to accelerate from 0-62mph in 4.5 seconds.
It is helped in part by having two electric motors, which give it four-wheel drive. The company calls this 'e-quattro' drive.
The performance figures match the likes of the new Jaguar I-Pace, which Driving.co.uk has driven – see the film of our first I-Pace test here.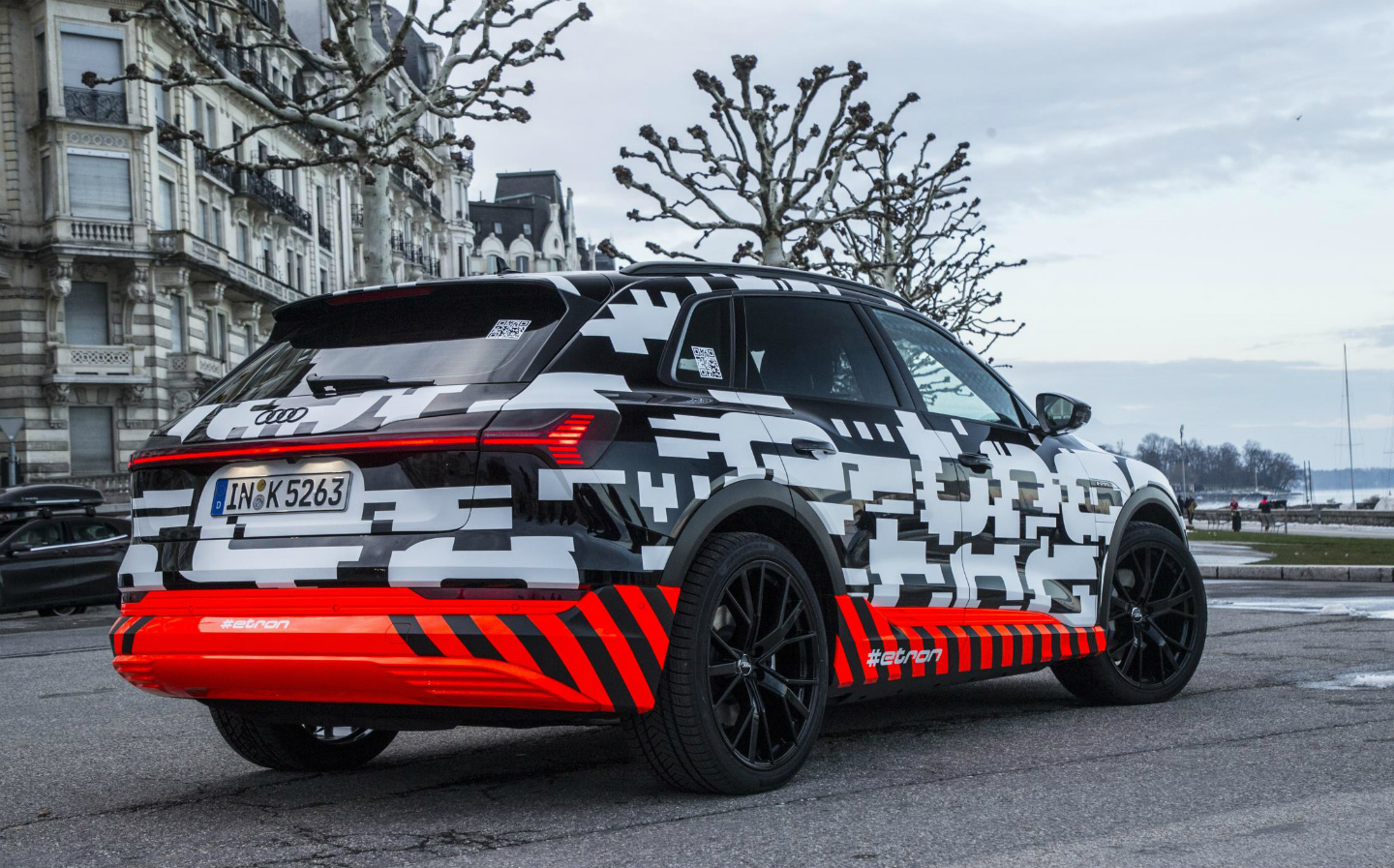 Last week, Jaguar announced that its I-Pace would cost from £63,495, which is more than £10,000 less than a comparable Tesla Model X 75D. The Audi e-tron is expected to be similarly priced to the Jaguar.
Charging times are broadly similar to those claimed by rivals. Audi says the e-tron's battery pack will recharge to 80% capacity in less than 30 minutes – when using a fast-charging stations with up to 150kW capacity. However, as revealed by Driving.co.uk, there are presently no publicly available rapid chargers with more than 50kWh capacity.
Those who order an e-tron now can expect the first production models to be handed over in UK showrooms before the end of the year.
Tweet to @squarejames Follow @squarejames
Driving's Five Things about … Jaguar I-Pace, the company's first pure-electric car