United Kingdom set for an influx of Chinese electric car brands
Up to 25 Chinese brands expected from 2024
As many as 25 Chinese electric car brands are planning to hit the UK in the coming years, according to a new report.
Online car-selling platform Auto Trader said that the few that have already begun selling new cars here will be joined by a new wave of Chinese car brands from 2024.
With the Government laying out plans to ban the sale of combustion-engined cars by 2030, there will be a wave of new electric models to arrive on forecourts, many of which will be from Chinese manufacturers.
The demise of the traditional combustion engine is seen as an opportunity for new brands to challenge the established car makers, and while MG has already gained a foothold in the UK it's just the first of a number of new arrivals.
Sales of EVs made up 16 per cent of the market in 2022, but the government's ZEV Mandate announced at the end of March wants that proportion to grow to 22 per cent in 2024. And if car makers fail to meet that target, they can expect financial penalties. With many Chinese brands concentrating solely on electric models, that means there are gains to be made by these newcomers.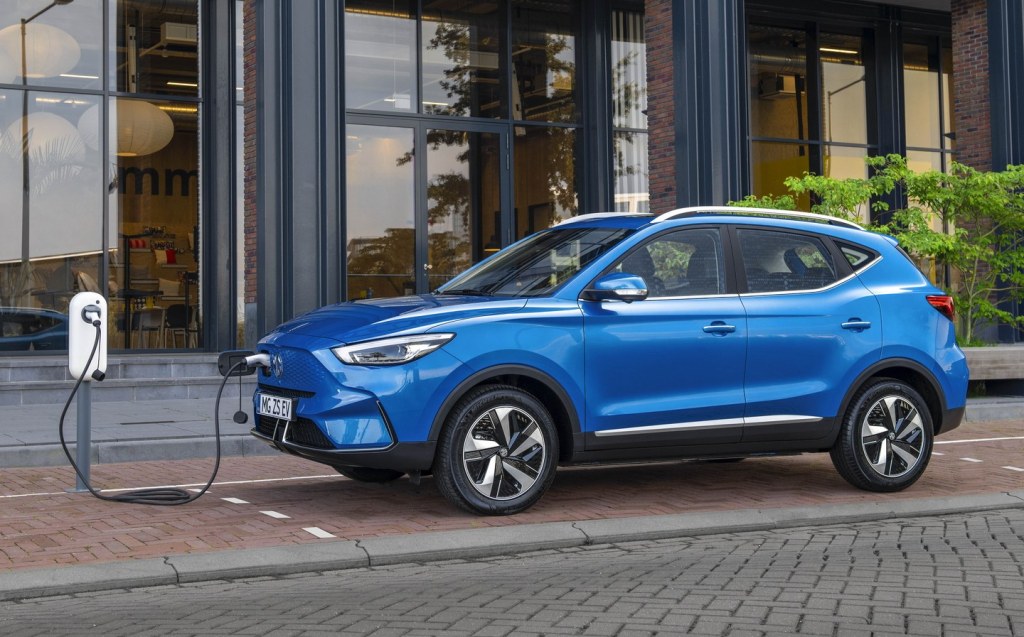 Leading the way for the Chinese car makers is MG, which has been in the UK for 16 years as a Chinese brand. Parent company Shanghai Automotive (SAIC) has revived the British marque and MG now accounts for four per cent of all cars sold in the UK.
Chinese parent companies are behind other recent arrivals. Geely Motor is the owner of Volvo, for example, and it has already turned the Polestar performance badge into a pure-electric brand. It also engineers the new Mercedes-designed range of models from the Smart brand.
In 2023, we have seen two new arrivals in the shape of Ora, a sub-brand of Great Wall Motors, and BYD. The latter stands for 'Build Your Dreams' and while it started its UK expansion with the introduction of electric buses, the just-launched Atto 3 is an electric SUV to rival the Kia Niro.
Another newcomer is Maxus, also owned by SAIC, which has so far concentrated on commercial vehicles, but has recently introduced the pure-electric MIFA 9 — a seven-seat MPV — and the T90 EV, the first electric pick-up truck to be officially sold in the UK.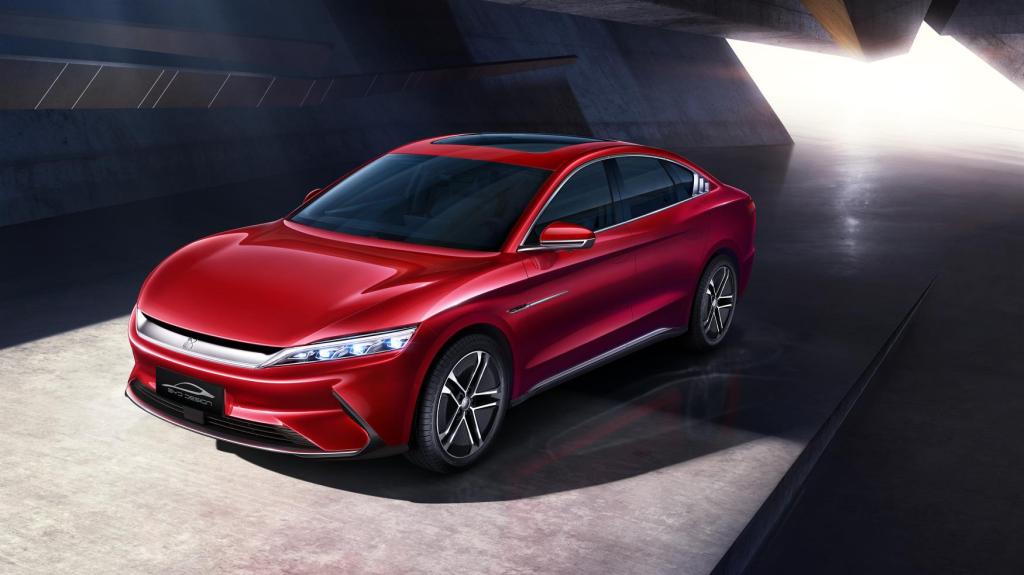 According to Auto Trader's commercial director Ian Plummer, the government's mandate to phase out the sale of combustion-engined models is a perfect opportunity for Chinese brands to flourish, much like Hyundai and Kia have achieved in recent years. Those two firms saw a sales boost during the 2008 financial crisis and the introduction of the car scrappage scheme.
"Not all of the Chinese brands will succeed," Plummer said. "But we are experiencing forces of change that will give them the very best opportunity of doing so."
With a dwindling supply of petrol and diesel cars, it's likely that buyers will turn to new marques, as they no longer feel an affinity with a particular brand. While that is likely to help the Chinese, there may still be some trepidation about cars made in China, according to experts, especially given concerns over data privacy related to the Chinese companies and tech brands, such as Huawei and TikTok.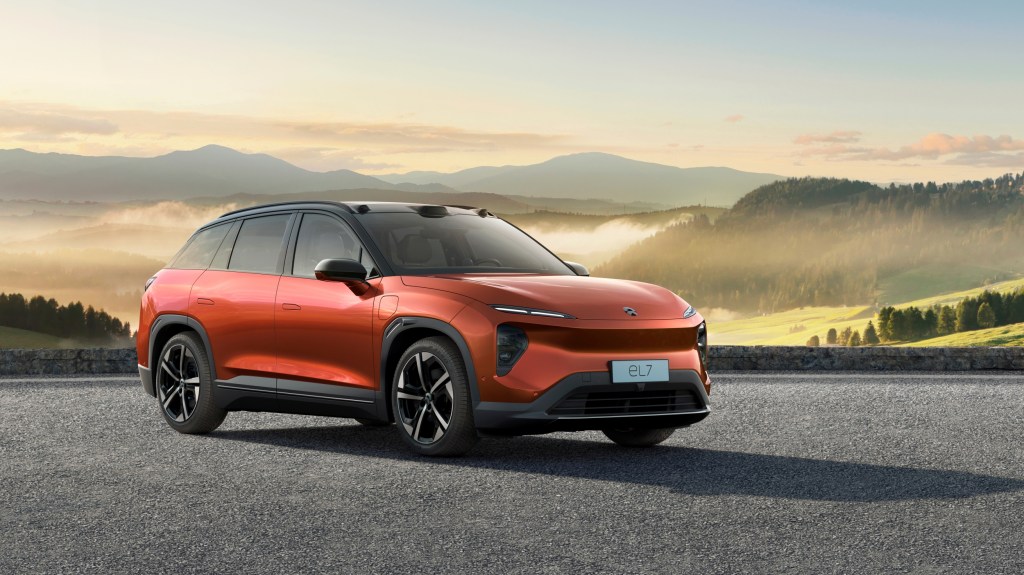 Other brands expected to make an impact in the UK include Nio, a high-end maker that's seen as a rival to Tesla, while XPeng has already been established in Scandinavia, one of the leading markets for EVs anywhere in the world.
Lynk & Co is another Geely-owned division that shares tech with Polestar, and its subscription-based ownership model is already established in Europe. It wants the UK to be its second-largest market after Germany. And that's not all from Geely, because Zeekr is yet another EV brand that's set to be introduced.
Elsewhere, major Chinese marques Dongfeng and Chery are set to launch in Europe next year with their respective Seres and Exeed brands. Aiways, which is backed by technology companies Foxconn and Tencent, arrived in Germany in 2020, but it too is targeting a UK launch soon.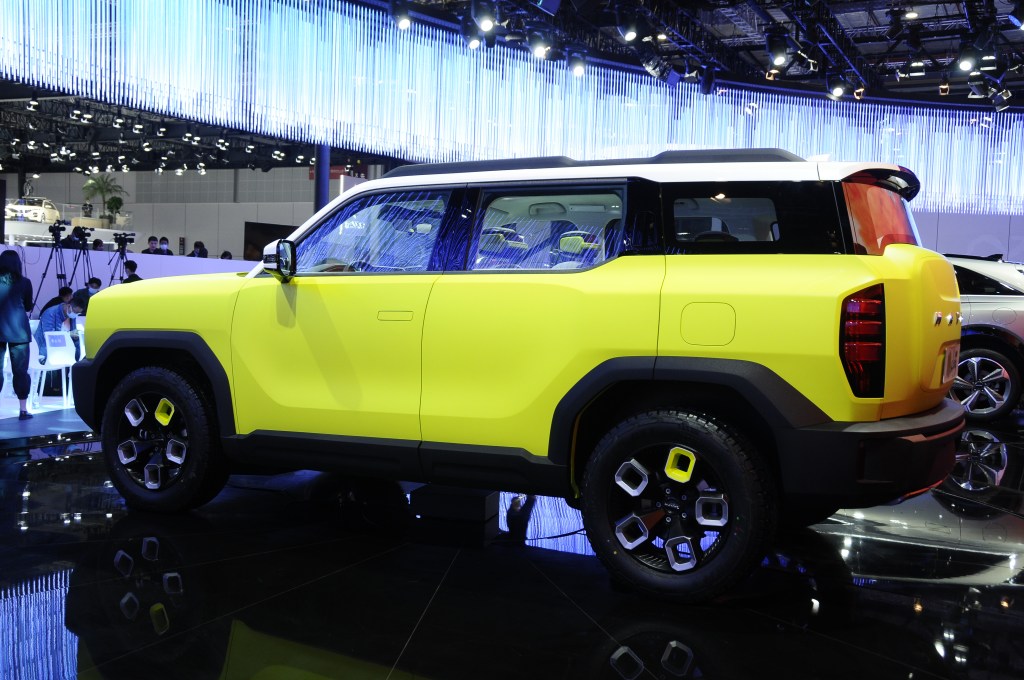 As well as its Ora brand, Great Wall Motors is set to expand the presence of its Haval and Wey badges, while Ora itself will add more models to sit alongside the already launched 'Funky Cat' electric supermini.
Faw is another one of China's manufacturing powerhouses, and its Hongqi marque is already available in Norway, while sister brand Bestune sells cars in Belgium. Elsewhere, Hozon Auto plans to hit Europe with its Neta brand this year, while Li Auto, which is backed by the company that owns social media platform TikTok, has said it's considering a European assembly plant.
Other makers that have yet to announce an expansion to the UK and Europe include major players such as Changan and Guangzhou Automobile's Aion brand, which is China's fourth-bestselling EV maker.
Beijing Automotive, Jianghuai Automobile and Leapmotor, a specialist in autonomous technologies backed by surveillance company Zhejiang Dahua also have the potential to make it to these shores.
Related articles
Latest articles