Tesla posts record first-quarter profits despite negative forecasts, supply chain issues and temporary factory closure
Still no word on the Cybertruck
Tesla has posted record profits of $3.3bn (£2.5bn) for the first quarter of this year, not just defying expectations due to production difficulties but exceeding by 30% the $2.9bn high it recorded in the fourth quarter of 2021.
The company's $18.8bn (£14.4bn) in revenue for Q1 of 2022 represented an 81% increase on the same period last year, a fact which sent the value of Tesla shares upwards by 4% in after-hours trading on Wednesday.
Tesla delivered 310,000 cars in the first three months of 2022. With demand strong and production constrained by several factors, the company reported that it had just three days' supply of new vehicles available.
Despite this, in a conference call, the firm's CEO, Elon Musk, said that he predicted production numbers to grow by 60% in 2022 compared with 2021 and that the company ought to be able to continue its 50% annual growth rate "for the foreseeable future, for basically several of the next years."
Production difficulties have beset Tesla in recent months, such as the temporary shuttering of its plant in Shanghai due to a Covid outbreak and subsequent strict lockdown rules in China. So too has it been plagued by the supply-chain issues currently affecting the rest of the global car industry.
According to a study by the electrical component supplier Avnet Silica, 70% of car manufacturers globally have announced line stoppages in the last year, with 45% of them explicitly citing supply chain issues.
Semiconductor stock levels dropped 43% over the previous two years to reach the lowest point in over a decade. Lead times on computer chips rose to over 150 days, with some chip manufacturers reporting just three days' worth of stock levels.
Though there are some early signs of supply chain issues easing with semiconductor stock levels rising, there remains some way to go, which Tesla acknowledged.
"Our own factories have been running below capacity for several quarters as supply chain became the main limiting factor, which is likely to continue through the rest of 2022," the company said.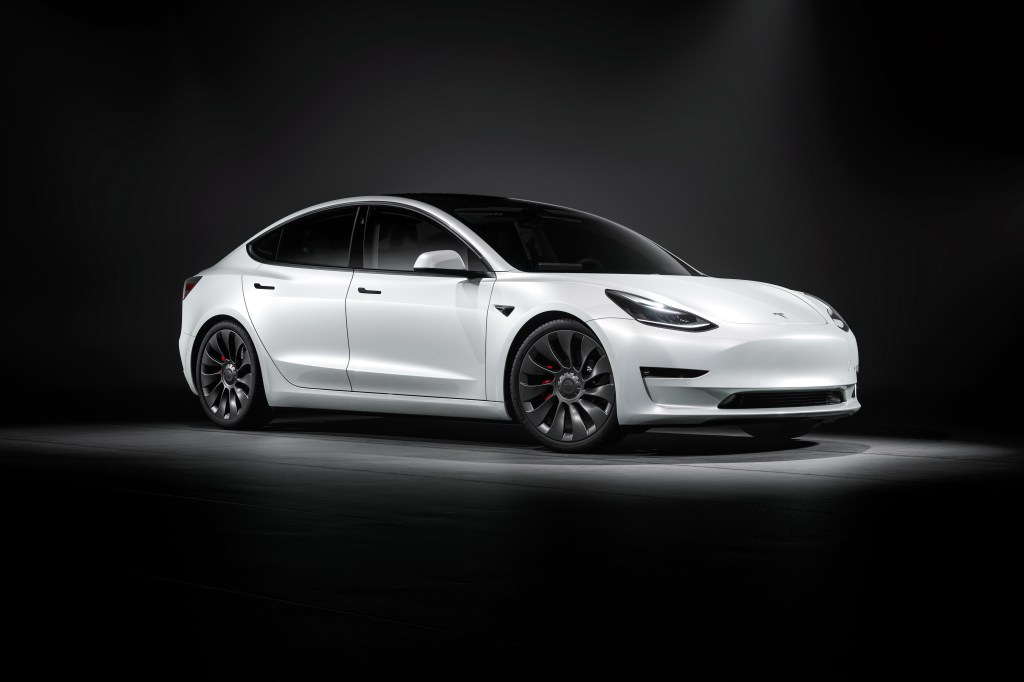 As a result of its supply chain issues and higher raw material costs, Tesla has raised the prices of its cars across the board. Its cheapest car, the Model 3 (the UK's second best-selling car last year after the Vauxhall Corsa), now costs £43,990, or £1,000 more than earlier in the year.
"It may seem like maybe we're being unreasonable about increasing the prices of our vehicles given that we had record profitability this quarter, but the wait list for our vehicles is quite long," said Musk, defending the price hikes.
"And some of the vehicles that people will order, the wait list extends into next year. So our prices of vehicles ordered now are really anticipating supplier and logistics cost growth that we're aware of and believe will happen over the next six to 12 months."
"We absolutely want to make EVs as affordable as possible," he added. "It's been very difficult with inflation at a 40- or 50-year high. Suppliers are under severe cost pressure. In some cases we're seeing suppliers request 20% to 30% increase in costs from the end of last year."
He said that at least some of the company's difficulties were close to being resolved with production at the Shanghai plant coming back "with a vengeance" thanks, in part, to workers sleeping on the factory floor to avoid the impact of lockdowns, according to reports from Bloomberg.
During the conference call, Musk did not address rumours that he may sell some of his Tesla stock or borrow against it to fund his $43bn bid to buy the social media platform Twitter. In March, Musk acquired a 9.2% stake in Twitter, worth around $2.9bn (£2.2bn) at the time. He made an unsolicited bid to buy the company outright earlier this month, though the firm has yet to accept his offer.
Rumours of his planned sale of Tesla stock notwithstanding, Musk remained upbeat and enthusiastic about the company's future.
"Basically, the future is very exciting. I've never been more optimistic or excited about Tesla's future than I am right now," he said.
Related articles
Latest articles