Jaguar Land Rover investing £15bn in electric vehicles and UK factories
Mid-sized electric Range Rover and four-door GT electric Jaguar confirmed
Jaguar Land Rover (JLR) is to invest £15 billion over five years in its factories, vehicles and technology as it aims to become an "electric-first" car maker by 2030.
The commitment involves turning its Halewood plant in Liverpool into an all-electric vehicle production facility, while the Engine Manufacturing Centre in Wolverhampton, which currently produces Ingenium internal combustion engines for JLR vehicles, will be renamed the "Electric Propulsion Manufacturing Centre" and begin producing electric motors and battery packs for JLR's next generation vehicles.
The company's Castle Bromwich site will use its metalwork stamping facilities to provides bodies for the next generation electric vehicles, though JLR said it "continues to explore options for other parts of the Castle Bromwich site."
In a change of direction, the underpinnings on which JLR's next generation medium-sized SUVs will be based — called the electrified modular architecture (EMA) — will now be devoted to pure-electric models. Previously the EMA platform was set to include cars with plug-in hybrid powertrains.
Last year Land Rover launched an all-new version of its flagship Range Rover model designed to take not only petrol, diesel and plug-in hybrid power but also, for the first time, a pure-electric powertrain. The zero-emission version of the car will go on sale from later this year, JLR confirmed today.
While the new full-size Range Rover and Range Rover Sport are based on the multi-powertrain MLA platform and manufactured in Solihull, the first EMA-based model will be a smaller, pure-electric sibling in the Range Rover family, launching in 2025 and built at the revitalised Halewood, according to the company.
New Jaguar electric grand tourer
Meanwhile the first of three new electric Jaguars will be a four-door GT with more power than any previous model from the brand, a range of up to 430 miles per charge and "indicative pricing" of around £100,000. It will be based on a bespoke platform known as JEA and built at the Solihull facility.
More details will announced later this year before the four-door GT goes on sale from 2024, with first deliveries in 2025.
JLR will also use the investment announced today to develop its self-driving vehicle technology, artificial intelligence and "people skills", while aiming to achieving a net cash positive position by the 2025 financial year, followed by and double-digit earnings before interest and taxes by 2026. 
House of Brands strategy
The company plans to help differentiate the unique qualities of the British brands in its portfolio through a strategy it is calling House of Brands.
JLR's chief creative officer Professor Gerry McGovern OBE said: "Our ultimate ambition is to build truly emotionally engaging experiences for our clients that, overtime, will build long-term high equity for our brands and long-term sustainability for JLR.
"We have radically reimagined Jaguar as a modern luxury brand. The key to Jaguar's transformation is that the designs convey that they are a copy of nothing."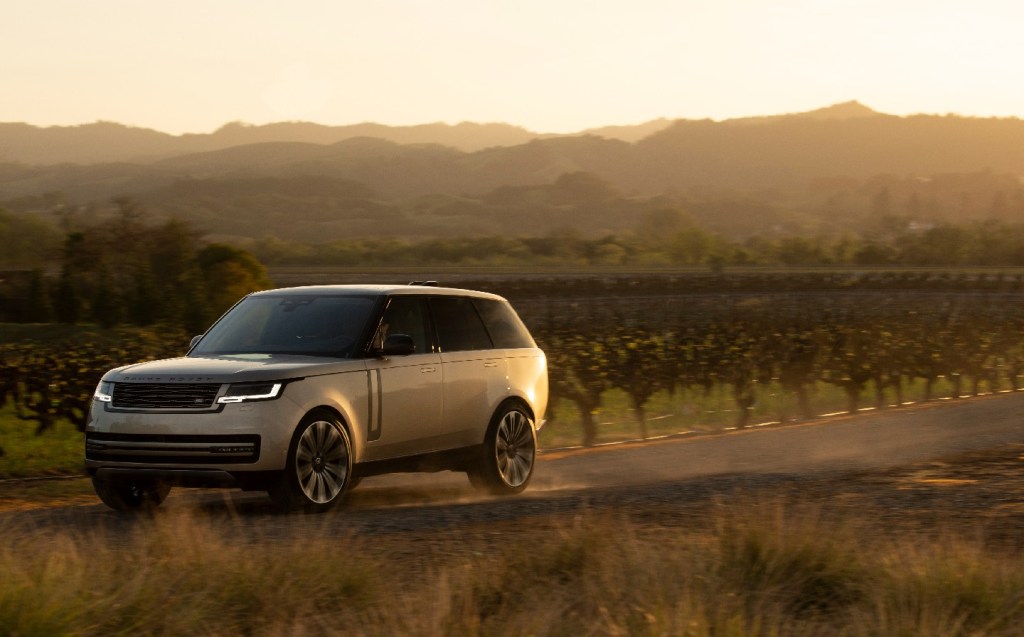 JLR CEO Adrian Mardell said: "Two years ago, we launched our Reimagine strategy and since then we have made great progress, including launching two new critically acclaimed modern luxury Range Rover and Range Rover Sport models, joining the Defender family, for which there is record demand.
"We achieved this while navigating the headwinds of the pandemic and chip shortages, and successfully ramping up production of our most profitable models to deliver profit in Q3.
"Today I am proud to announce we are accelerating our electrification path, making one of our UK plants and our next-generation medium-size luxury SUV architecture fully electric.
"This investment enables us to deliver our modern luxury electric future, developing new skills, and reaffirming our commitment to be net zero carbon by 2039."
Follow @wdron
Tweet to @wdron
Related articles
Latest articles