Booster-beaters: Six leading child seats for 3 to 12-year-olds reviewed
Mum, this seat's so cool I won't moan about using it
---
Published 11 January 2016
CHOOSING a baby seat for a car is one thing — there's a wealth of guidance for parents and "how to" videos — but by the time a tiny bundle of joy has grown into a gangly primary school pupil, the supply of information has strangely dried up and parents are left to fend for themselves.
---
Browse NEW or USED cars for sale on driving.co.uk
---
As a result, many parents make do with a cheap booster cushion for their child. It's hardly surprising — most kids' hectic schedules see them constantly clambering in and out of parents' and friends' cars en route to school, after-school clubs, sports practice and parties. Who has time to reconfigure bulky seats every time a friend comes for tea or needs a lift home from swimming?
The law states that parents are able to ditch the full child seat in favour of an easier-to-handle booster seat when the child reaches 22kg (3½ stone) — around four years old.
However, the car seat manufacturer Britax claims parents should ignore the law: its hard-hitting "Bin the Booster" campaign went viral, and showed slow-motion footage of two child-sized crash-test dummies side-by-side in the back of a car, one in a traditional low booster and the other in a high-backed booster with side protection. While the dummy in the low booster is thrown violently over the seatbelt, the dummy in the car seat is held safely in place.
The short film is enough to make any parent's blood run cold. The law says children must normally use a child car seat until they're 12 or 135cm tall, whichever comes first. But is it realistic to expect all children under 12 to travel in a full-size seat? And if it is, what are the best options for parents?
We asked mother of three Clara Strike to test six leading models with her sons, Freddie, 9, and Arty, 7.
1 Recaro Monza Nova 2 Seatfix (Racing Edition): £180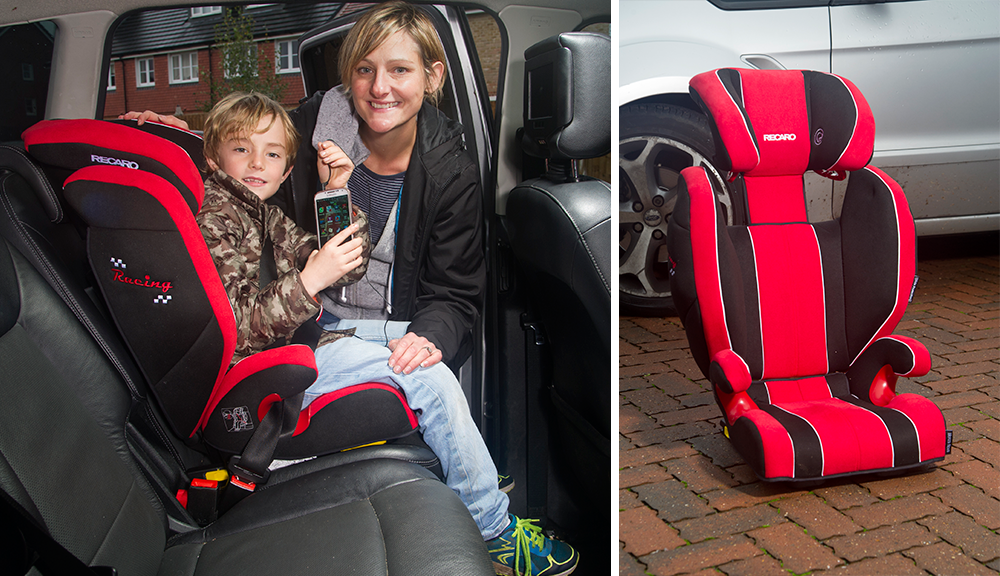 For all the budding Lewis Hamiltons out there, this new seat from Recaro gives the standard Monza Nova 2 a motor sport-inspired facelift. Features include a pump-up headrest, Isofix connections and "advanced side protection".
It was a huge hit with Arty and Freddie, not only for the racing-inspired design but also thanks to the headrest speaker system, which can be connected to a phone or a back-seat screen and is quiet enough that only the child can hear it. It means kids need no longer wear headphones, enabling you to actually talk to them on long trips.
Even Freddie, who insists he has graduated from child seats now, at 140cm tall, told us he'd happily go back to using the Recaro. However, Arty found the seat to be one of the least comfortable and Clara found it tricky to get in and out of the car in a hurry.
2 Britax Kidfix XP-SICT: £153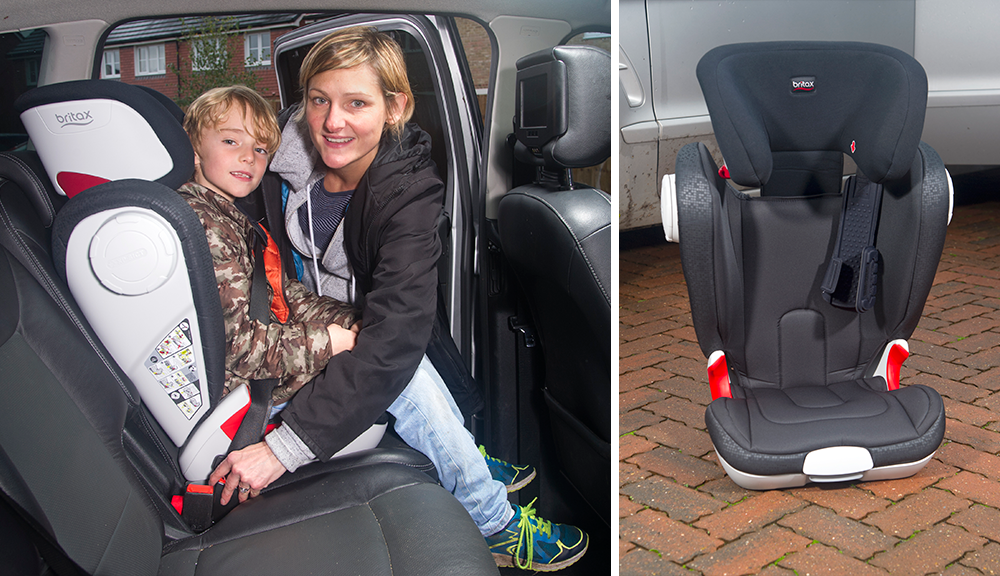 As you'd expect of a seat from the company behind Bin the Booster, the Kidfix appears to be big on safety, with oversized headrest supports and Isofix connections. It uses side-impact cushion technology (SICT) with cushions that move outwards to provide protection in the event of a crash. You need only activate the cushion that is nearest the door when installing the seat.
There is also the "XP-PAD", through which the seatbelt is fed and which is claimed to absorb energy in a frontal impact.
The downside of all this is the weight — it's heavy and quite a bulky unit. Arty found it relatively comfortable but not the most padded or plush here, and Clara wasn't impressed by how visible the hard plastics were.
3 Graco Logico L Sport: £50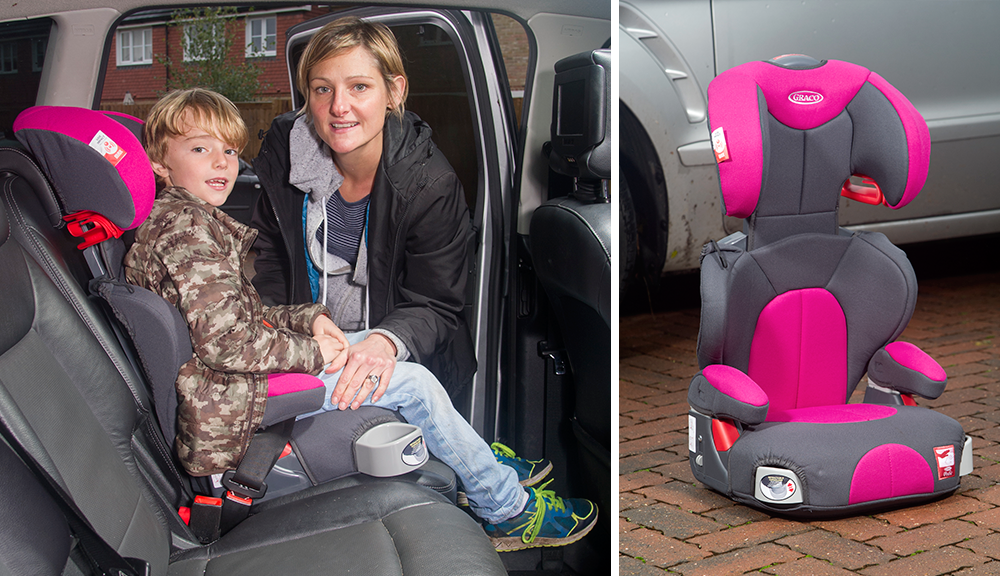 Clara recognised the Graco instantly as the seat both her sons have been using, until recently when Freddie grew out of it. The back can be removed, leaving just the booster cushion, and that makes it easy for her to install or remove from the car when transporting her children's friends. For long journeys she can reattach the back, which has the all-important head support.
As a value car seat it doesn't come with any Isofix connections. And it lacks comfort too: Clara recalls the moans from the back about comfort during longer trips. As with the Pampero, the Graco has retractable cupholders, which Clara has found to be a useful feature.
4 Maxi-Cosi RodiFix AirProtect: £180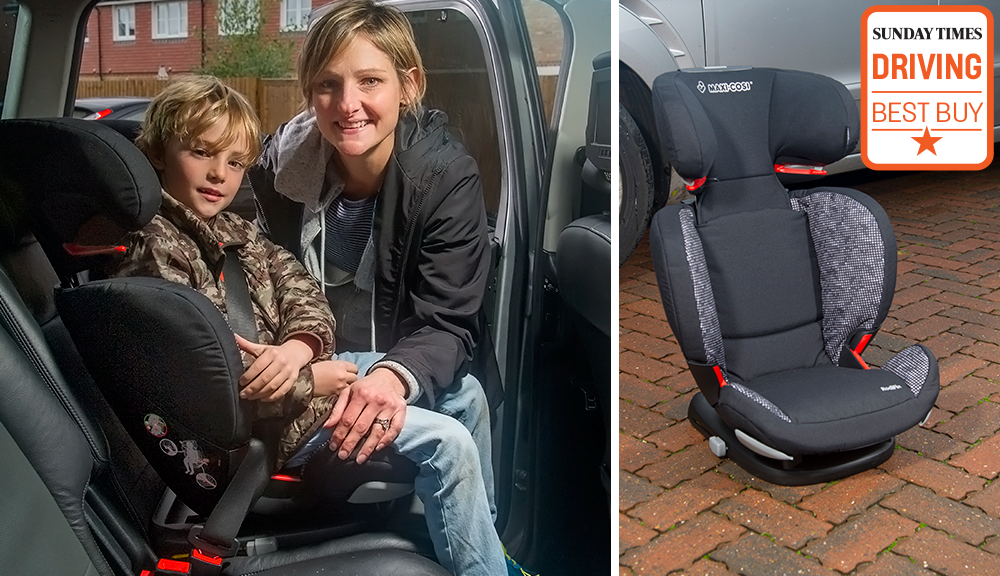 The Maxi-Cosi is one of the heavyweights of the test, thanks to the Isofix connections, but that did make it more secure in the car and it proved easy to set up. The belt feeds through the guides easily and there are two recline positions.
The AirProtect system is simply two air pockets in the sides of the headrest, designed to protect the head and neck in a side impact. They are also very comfortable for sleeping children to rest their heads on — Arty began to purr with delight once the headrest height was adjusted properly.
5 Cybex Pallas M-Fix: £160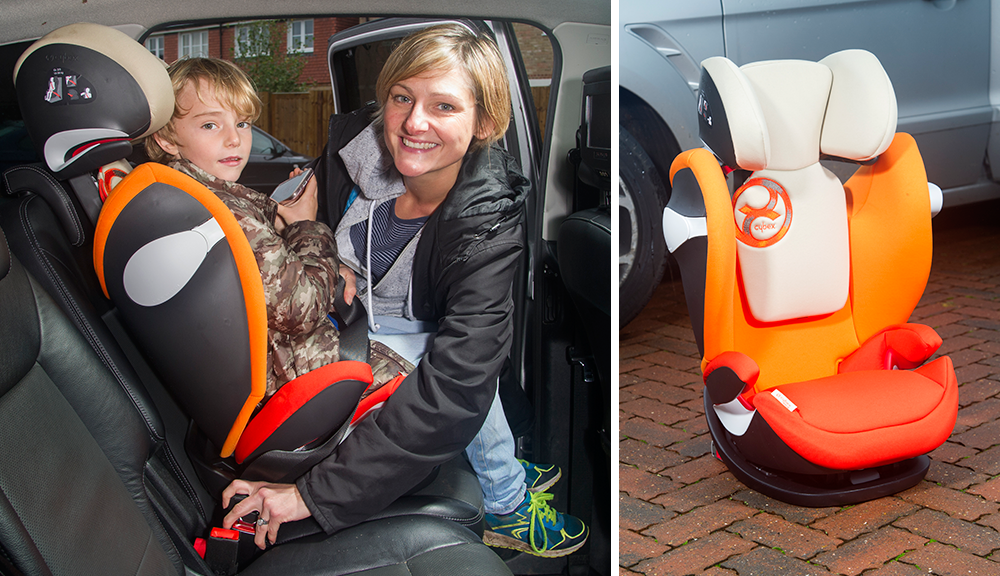 The Cybex Pallas is big on style: "It looks the part," said Clara. Arty thought it was "cool", likening it to a computer gaming chair — one major obstacle to getting older children into child seats is persuading them they won't look silly in front of their peers.
It scored well in the comfort stakes, too, with plenty of legroom in the back of the Ford S-Max, a high up seating position (the squab height can be adjusted), and a reclining and height-adjustable headrest. Despite all this, Arty said he preferred the cheaper Pampero for overall comfort.
The Cybex is well made, using high-quality materials. The cover looks as though it can't be removed but its edges are actually concealed neatly within the frame, improving the overall look.
Clara said its ability to recline was useful and she liked the safety features, such as impressive side protection and Isofix connections. It's also suitable from nine months (with an additional safety cushion insert) to 11 years, so should last the course. However, its size does make it cumbersome and as a result Clara says she might use it only for long journeys.
6 Pampero Whipper Snapper: £30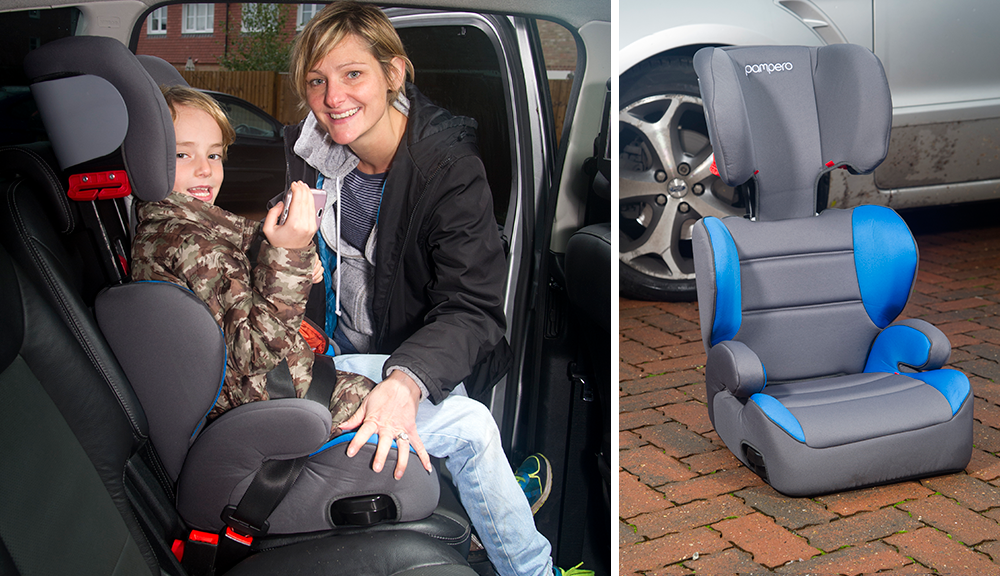 You might not expect much from a seat that costs £30 but the Pampero surprised our testers by scoring very highly in the comfort stakes, according to Arty, despite having what appeared to be a shorter squab than some.
Clara liked the useful cupholders (they pull out from each side of the squab), and was grateful for its low weight. This made manoeuvring the seat in and out of the car easier, which in turn made it more likely that she would use it.
Also, the back can be removed, leaving just the squab, so it can be used as a normal booster seat if you get bored with lugging the entire seat around.
There were concerns: it doesn't fix in place with Isofix, running the belt through the guides is not the easiest here and it appears flimsier than the more expensive seats.
All change on holiday trip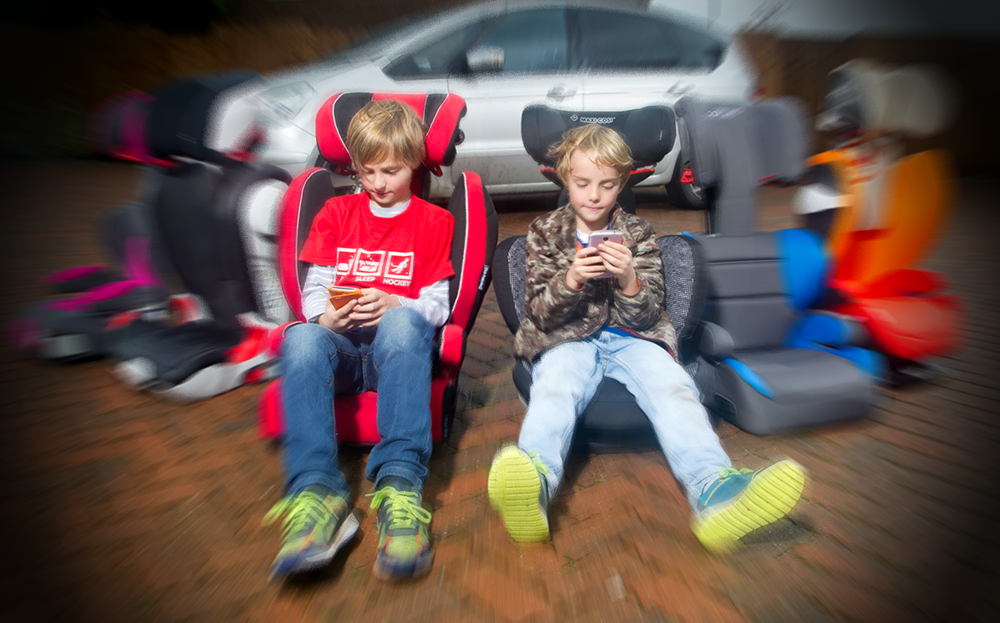 Freddie and Arty Strike are well-qualified car seat critics, having racked up thousands of road miles over the years with frequent trips to southern France in the family's Ford S-Max.
While Freddie, at 140cm, is no longer required by UK law to travel in a booster seat, regulations demand that when in France he uses one until he's 150cm, the average height of a European 12-year-old.
Arty, seven years old and 124cm tall, and little sister Tilly, two years old and 94cm tall, both need car seats for the 12-hour journey from southwest London to their house in Bédarieux, but Clara needs to make sure that the children are comfortable as well as safe.
"I don't know anybody whose kid still sits in one of these at the age of nine or 10 years old"
So is she convinced by the need to keep her children in full child seats longer? Only partly. Clara says that despite safety concerns, replacing old boosters with the latest, safest bulky models is too expensive and impractical for many families.
"I don't know anybody whose kid still sits in one of these at the age of nine or 10 years old. For little local journeys at any rate. I suppose from a safety point of view that's not ideal.
"Unfortunately, it's one of those things that happens a lot with kids' stuff. The practicality of life with children sometimes runs contrary to safety."
---
Browse NEW or USED cars for sale on driving.co.uk
---