Bloodhound SSC will make its 1,000mph land speed record attempt in autumn 2019
Rocket car will be shipped to South Africa in May 2019
RICHARD Noble has had it with delays. In a rousing statement sent out this morning, the Bloodhound SSC Project Director announced that land speed record car will finally be shipped to South Africa in May next year ahead of a record attempt later that year.
The World Land Speed Record of 763mph (1,228km/h) is currently held by Thrust SSC, a UK team led by Noble and driven by Andy Green.
Green will again assume driving duties in the new jet-plus-rocket car, with a goal of not just to break the current record, but reach an incredible 1,000mph.
---
Browse NEW or USED cars for sale
---
Hitting 1,000mph is not like dusting crops, of course — it requires the skills of some of the brightest engineering minds on the planet, a whole lot of money and a huge chunk of design, build and planning time — but the project has now been gestating for what seems like an eternity.
In 2014, we reported that the team had estimated the record attempt would take place in the winter of 2015-2016.
Noble today blamed delays on two suppliers going into receivership before they were able to complete their work on the project.
"We have, regrettably but unavoidably, tested the patience of our friends, supporters and team"
But he said that two years of discussions with a major third party has finally led, this month, to "a very significant development – one that will greatly enhance Bloodhound ability to raise funds and achieve its goals."
Acknowledging the delays, he said: "There have been many false dawns over the life of the Project and we have, regrettably but unavoidably, tested the patience of our friends, supporters and team. The Bloodhound leadership team firmly believes this development will be a game changer… but we want to prove this, not merely hope for it."
He said that the "very real prospect that our ability to raise funds is about to be transformed" has enabled the team to re-evaluated plans for running the car, and there's now an opportunity to fast-track the first record attempt.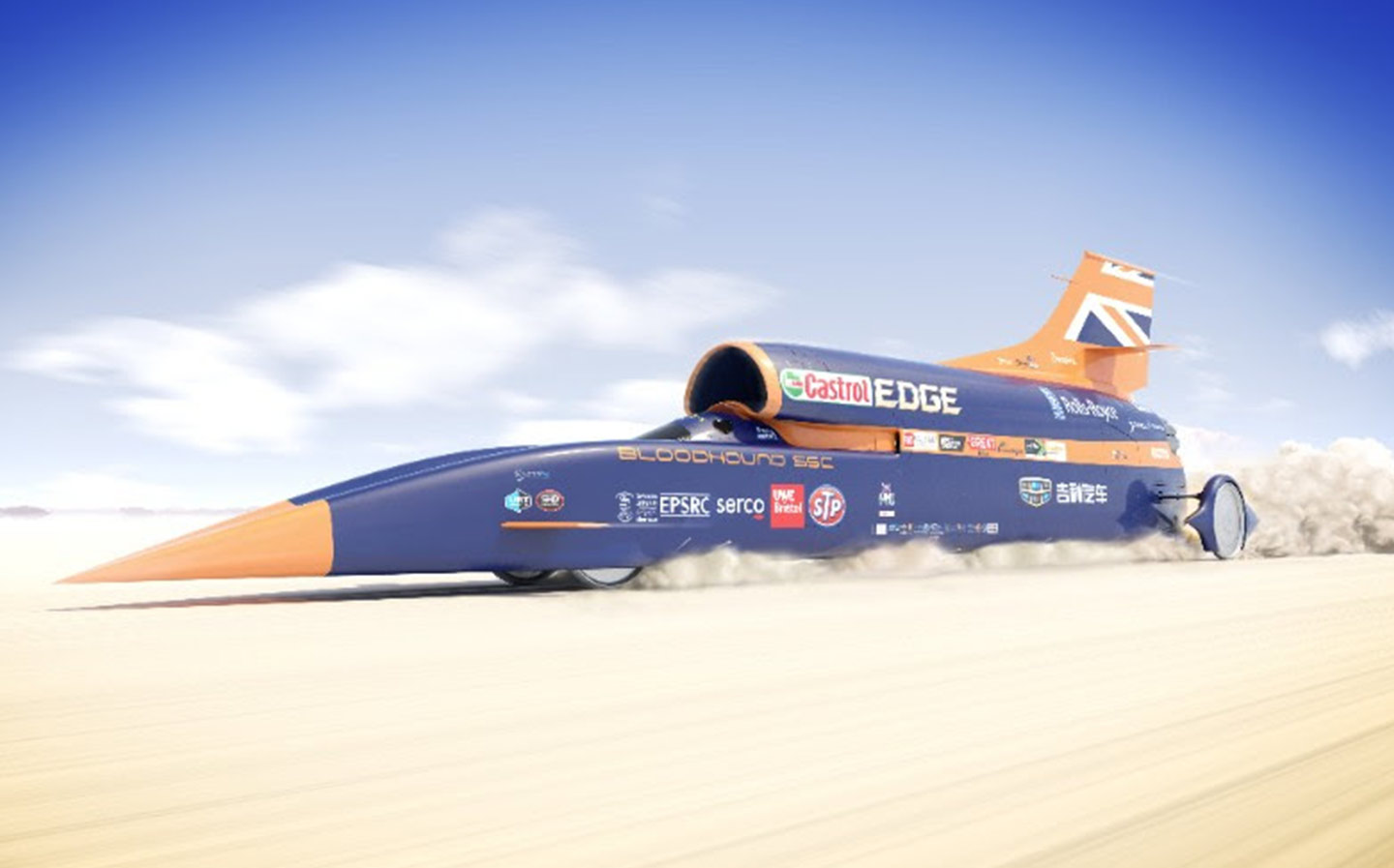 The Bloodhound SSC will be flown to Northern Cape, South Africa, one year from now, ready to take advantage of a desert surface freshly conditioned by seasonal flooding, he confirmed, with a record attempt to be made later in the year, sometime in October or November).
Noble said the the car will remain in South Africa from May 2019 until the record run, in order to greatly reduce logistics costs.
Development of the mono-propellant rocket required for the first record attempt will resume in August 2018, with tests taking place at Newquay Aero Hub, scene of Bloodhound SSC's successful 200mph shakedown runs.
From 0 to 200mph in seven seconds: Bloodhound land-speed record car's first jet-powered run
Retirement? I'd rather design a supersonic car, says Bloodhound engineer Ron Ayers