And on that bombshell . . . the organisations delighted Top Gear is over
"Miss Top Gear? Not Likely!"
TOP GEAR is no more. Or at least Top Gear as we know and love it is no more. The eighth and final episode of series 22 aired last Sunday, and in the end it was left to just James May and Richard Hammond to thank viewers for watching and say goodbye for the final time.
Afterwards, Jeremy Clarkson tweeted his thanks to fans who supported the show over the years, and added, "So sad and sorry it's ended like this."
Many many thanks for all your support and encouragement over the years. So sad and sorry it's ended like this

— Jeremy Clarkson (@JeremyClarkson) June 28, 2015
It's been quite a ride for the show that summed up itself as just "three blokes cocking about". It collected silverware from the International Emmy awards, Baftas and National Television Awards.
But more significantly, television viewers voted with their remote controls, and in 2012 Top Gear was recognised by Guinness World Records as the most watched factual television programme . . .  pause for effect . . . in the world.
However, not everyone has appreciated its entertaining, mischievous approach. Join Driving on a trip down memory lane as we remember the people and organisations who would probably prefer to forget their 15 minutes of fame on Top Gear.
---
END OF THE ROAD: EXECUTIVE PRODUCER ANDY WILMAN ON HIS FINAL TOP GEAR
---
Top Gear and caravans
James May's hair grew a lot longer, the Stig changed, the Reasonably Priced Car switched from Suzuki to Chevrolet to Kia and finished up as a Vauxhall, but the one constant throughout Top Gear was its special relationship with the caravan.
The caravan was the show's pantomime villain. Crushed by a flying Volvo, set on fire, turned into a "cara-train", smashed to smithereens in a destruction derby, flown as an airship and destroyed in a giant game of caravan conkers, the home from home didn't get an easy ride.
Rob Ganley of the Camping and Caravanning Club, which has over 500,000 members, told Driving that caravans are integral to British holidaymaking, and believes Top Gear didn't do them justice. He hopes that Chris Evans, the new frontman for Top Gear, will cast them in a better light, pointing out that Evans moved into a caravan as builders finished his home.
Top Gear and Peugeot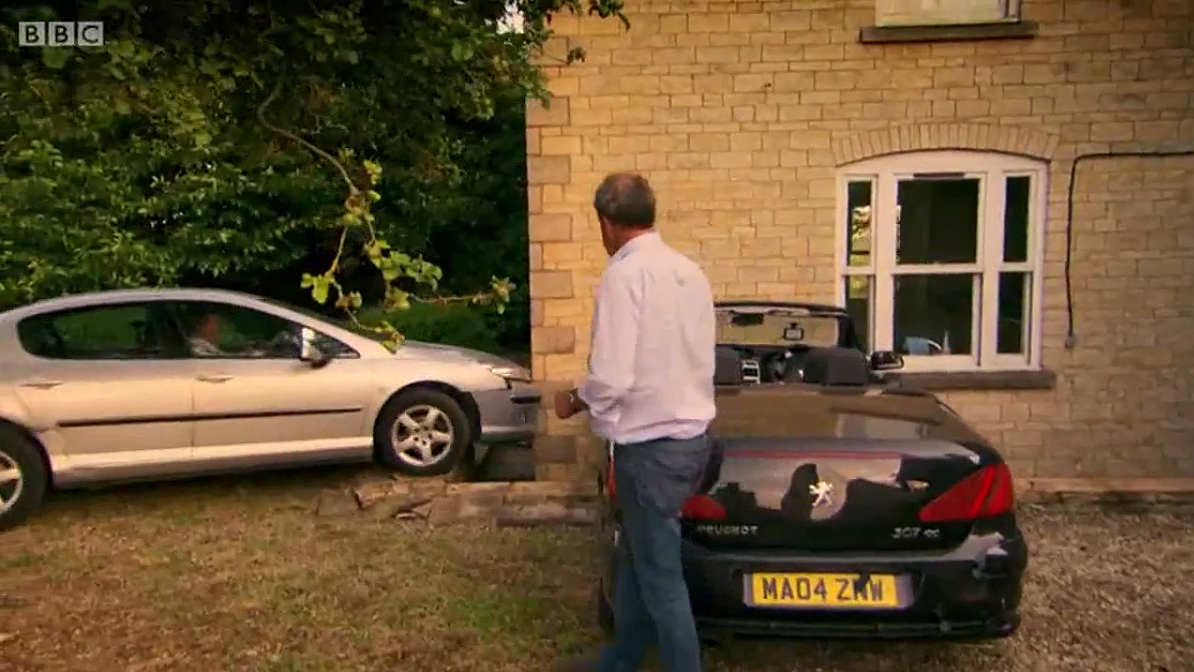 "You can't make cars that consistently bad by accident," concluded James May at the end of a 20-minute feature film that began in praise of great Peugeots from years gone by but gradually descended into a chaotic, rambling drive about the countryside, taking shots at what Top Gear classed as mediocre cars and their clueless drivers.
Peugeot did not wish to comment when Driving asked how it felt about Top Gear's presenters moving on to pastures new.
Top Gear and Mexicans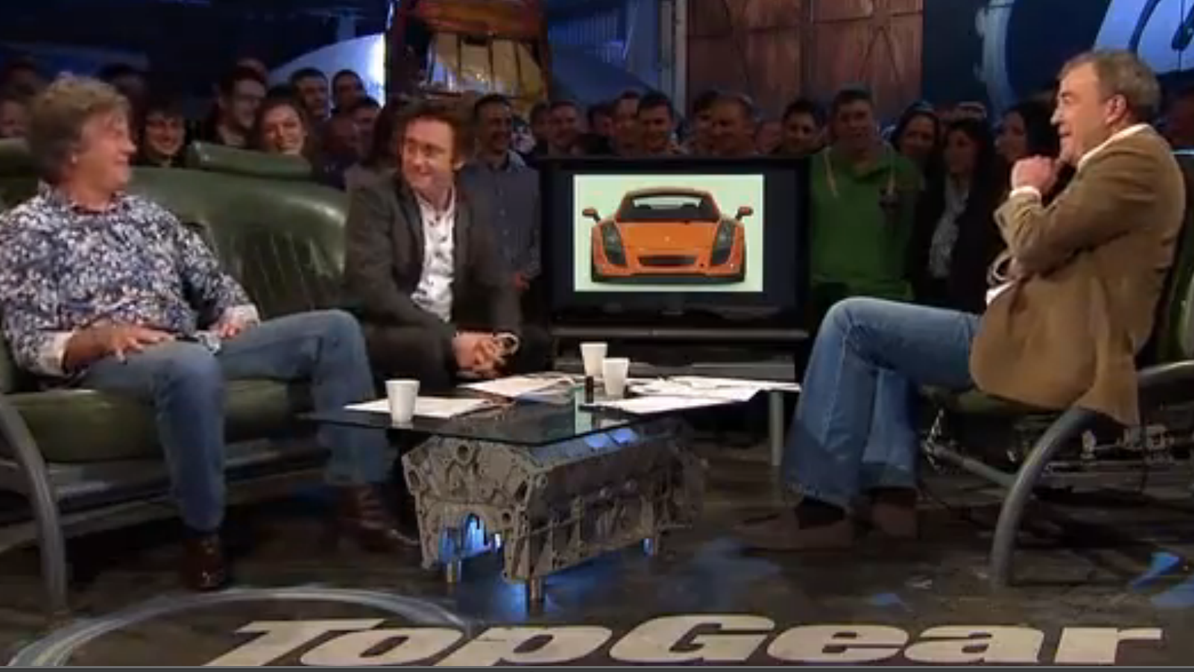 There were no chocolates handed out by the Mexican ambassador in London when it came to dealing with Top Gear. After previewing the little-known Mastretta, a two-seat, mid-engined sports car built in Mexico, Hammond said, "Mexican cars are just going to be lazy, feckless, flatulent, overweight, leaning against a fence asleep looking at a cactus with a blanket with a hole in the middle on as a coat."
The stereotype-based comedy, as the BBC referred to it, went down about as well with Mexicans as "refried sick", and the broadcaster issued an apology.
Top Gear and Tesla Motors
Everything was going so well when Top Gear tested the two-seat, electrically powered Tesla Roadster in 2008, up until they took it to the show's infamous test track. At which point the Roadster was shown to run out of power and Clarkson turned to the camera, to say, "Oh! . . . Although Tesla say it will do 200 miles [on a single charge of the battery], we worked out that on our track it would run out after just 55 miles and if it does run out, it is not a quick job to charge it up again."
Tesla did not like this. The American car maker later brought a libel action against BBC Top Gear, arguing that it was defamatory as it misled potential buyers of the car into thinking its driving range was just 55 miles. The Court of Appeal did not agree and, after watching the footage, concluded no one in their right mind would think that the car's range was 55 miles in normal driving conditions.
Top Gear and the Morris Marina
Top Gear's love-hate relationship with the Morris Marina – well, mostly hate – had some classic car buffs fuming over their real ale and venting their anger in the forums. Painted as a car that represented the worst of British car making in the 1970s, several examples – admittedly cars that were fit for nothing more than the scrap heap – were put out of their misery, with the most common approach being to drop a large piano from a great height onto the poor old things.
Top Gear and lorry drivers
Most took it as a joke, but some failed to see the funny side when Top Gear's Jeremy Clarkson described the challenging process of driving a lorry as being "…a hard job: change gear, change gear, change gear, check your mirrors, murder a prostitute, change gear, change gear, murder, check; that's a lot of effort in a day."
Roger King, of the Road Haulage Association, told the BBC: "Whilst this could be interpreted as being 'humorous', it certainly is not seen that way by over half a million lorry drivers."
However, truck drivers leapt to Top Gear's defence, as did the BBC, saying the "particular reference was used to comically exaggerate and make ridiculous an unfair urban myth about the world of lorry driving." Ofcom, the broadcasting watchdog, agreed clearing the BBC and Top Gear of any wrongdoing.