AA calls Britain's roads a "national disgrace" as potholes estimated to cost drivers £1m a month
Damage to cars and injuries to cyclists
A RISE in the number of potholes has led to more claims for damage being made in the first four months of the year than the whole of 2017.
Drivers are estimated to be forking out at least £1m a month to pay for car repairs — and cyclists have been left seriously injured after striking potholes and being thrown from their bike.
Research from the AA motoring group suggests that 4,200 claims for damage related to potholes were lodged in the first four months of this year. It called the state of Britain's roads a national disgrace.
---
Browse NEW or USED cars for sale
---
The motoring organisation claims drivers have lost control of their vehicles after hitting potholes — crashing into barriers, lampposts and other cars.
It's not just motorists feeling the pain of potholes. Earlier this month, Simon Moss, a 44-year old cyclist, suffered severe injuries to his face, a broken jaw and a fractured spine after being thrown from his bike when he hit a deep pothole that had been left unrepaired by Buckinghamshire council.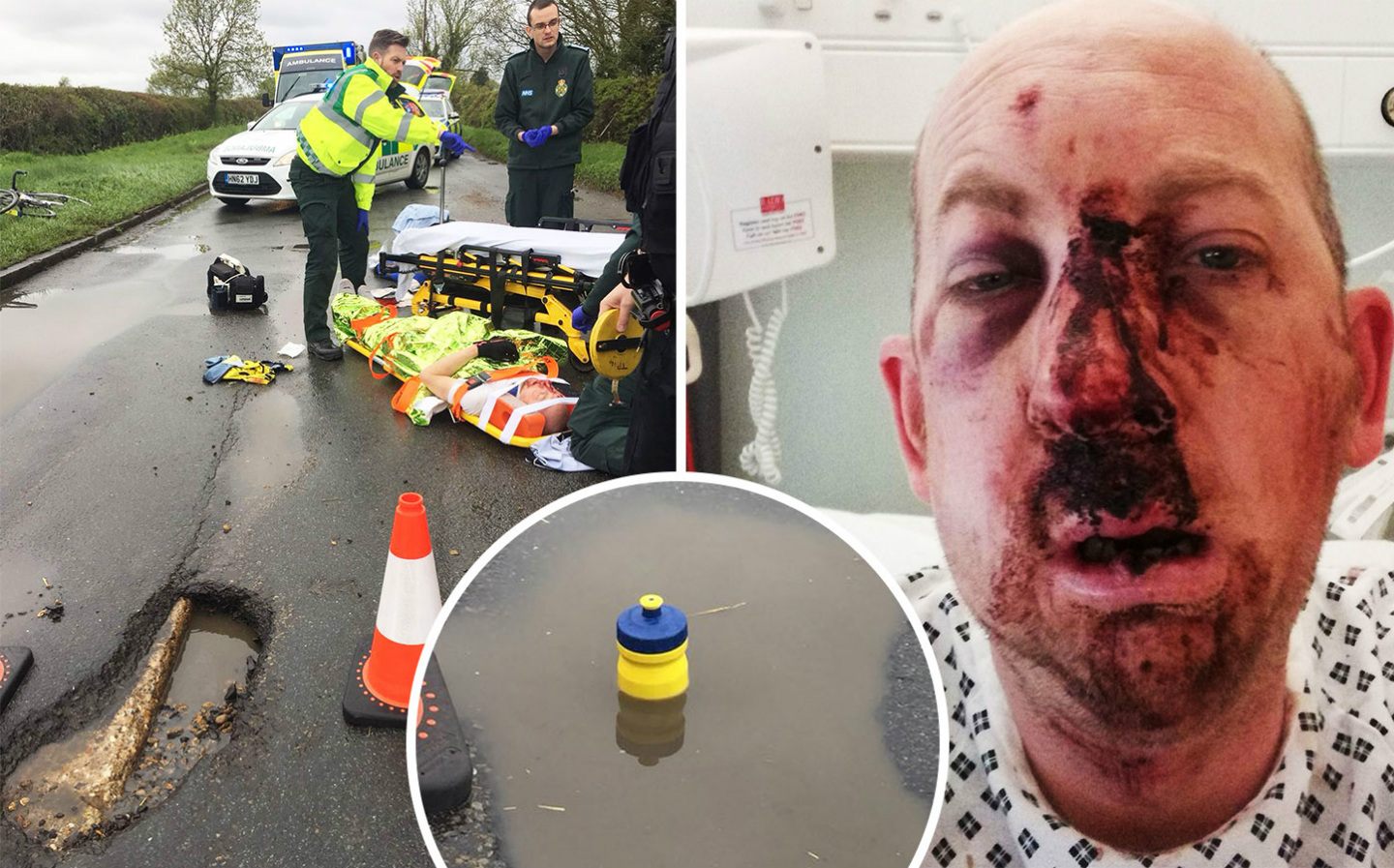 Government figures show that defective roads have contributed to the deaths or serious injuries of 390 cyclists in the past decade.
AA bosses estimate that the number of cars suffering damage is greater than records show, as many motorists don't make a claim for fear of losing any no-claims bonus with their insurance policy.
Janet Connor, the AA's director of insurance, told The Times: "In most cases the damage caused by a pothole — a ruined tyre or even two tyres and perhaps a wheel rim — doesn't justify making an insurance claim given that it is likely to lead to the loss of your excess and no-claim bonus. So the claims we are seeing are clearly much worse than that.
"This year we are seeing a growing number of pothole claims described as 'car severely damaged and undriveable' which didn't happen at all last year. The pothole epidemic has become nothing short of a national disgrace."
After examining claims made against its insurance policies, the AA extrapolated the total for the entire market to estimate that more than 4,200 claims for pothole damage had been made since the start of the year. With an average repair bill of about £1,000, the total cost to drivers is around £4.2m, or £1m a month.
Last month, it was revealed that councils have reduced payouts to motorists claiming for damages, refusing to pay compensation by stating that the offending potholes had already been scheduled for repair "within a reasonable time".
A spokesman at the Department for Transport said: "We have listened to the concerns of road users and are already providing councils in England with over £6bn [over six years] to help improve the condition of our local highways.
"While it is for councils to identify where repairs should be undertaken, the department is looking at how innovative technology can help councils keep their roads in the best condition and save money."
Tweet to @squarejames Follow @squarejames
Video: This is how potholes are formed … and how they're repaired