Video: This is how potholes are formed ... and how they're repaired
Get to work, fellas
PATCHING up a pothole doesn't take long, as this video proves, so why is it that the UK's road network is crumbling?
A recent report claimed that British roads were suffering from a £9.3bn repairs backlog, with more than 24,000 miles of streets in need of urgent maintenance in the next year alone.
This week, the RAC warned that roads across the UK had deteriorated significantly because of the "toxic combination" of freezing weather and torrential downpours. It warned that the roads were in their "worst state for years".
In Stoke-on-Trent, one pothole is believed to have "taken out" five cars in one hour. Police were called to the crater on the A34 on Sunday evening after cars suffered blown-out tyres and broken wheel trims.
Other vehicles were forced to swerve around the hole and police officers had to cordon off part of the road to prevent further damage.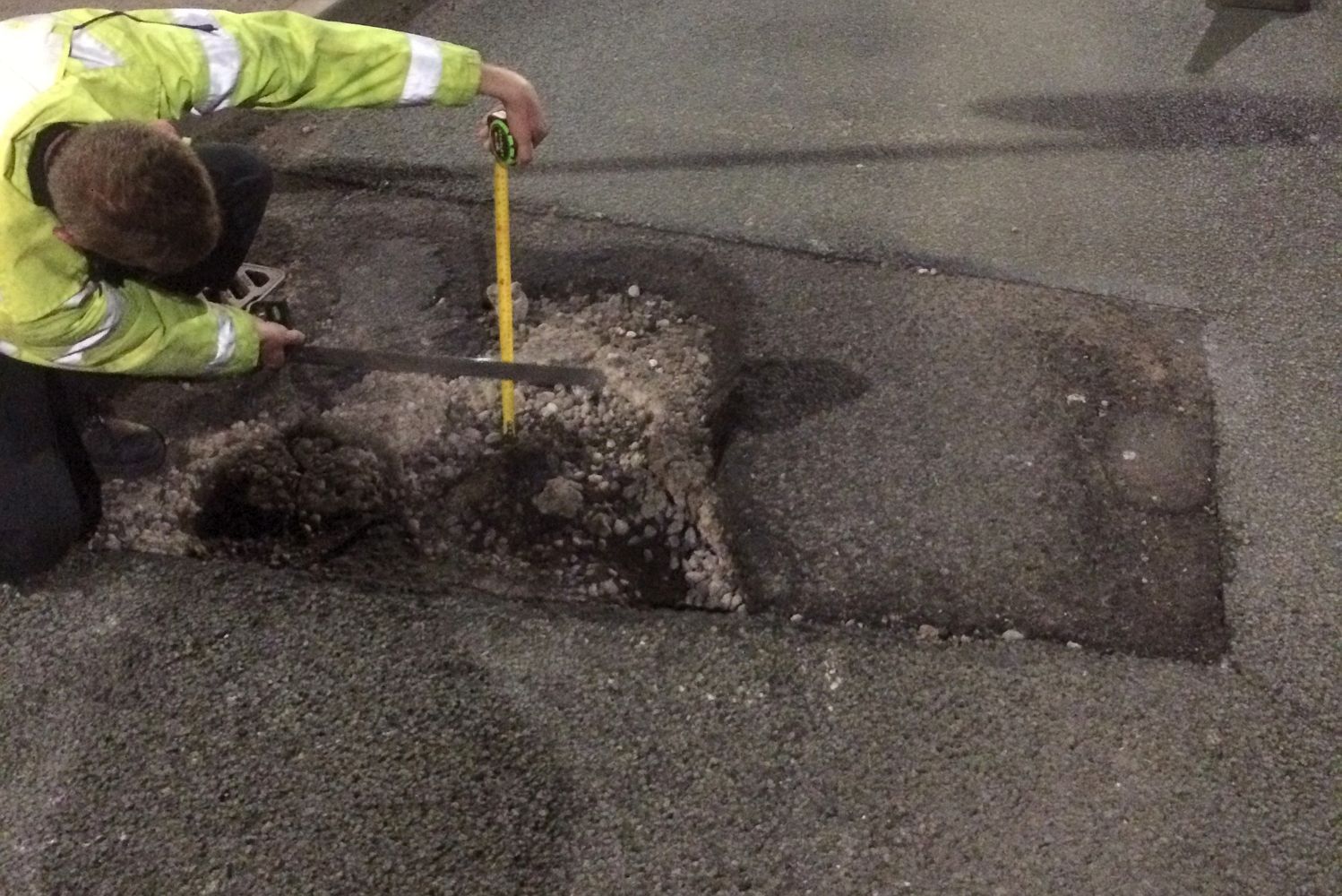 Julie Reed, 48, a nurse, said that she was leaving work at 9pm when she hit the hole. Her car sustained a broken alloy wheel and burst tyre.
"As I was waiting for assistance within ten minutes another car hit the pothole and had a complete blowout and broken alloy," she said.
"The pothole had taken out five cars in the space of an hour. We measured it at seven inches deep. It was huge."
Stoke-on-Trent city council said that the hole had since been repaired.
Pete Williams, an RAC spokesman, said: "There is little doubt that the UK is experiencing a plague of potholes with road surface damage at some of the worst levels we have seen in years.
"The toxic combination of rain, ice and snow over a prolonged period have taken their toll and we are expecting that damage to cars will be significantly up on the same period in 2017. It is clear that we are now at a crisis point in many parts of the country and we know that local authorities will struggle to address this damage with budget pressures."