2017 Frankfurt motor show: new cars from BMW, Ferrari, Lamborghini and more (updates)
The show must go on
---
Published 11 September 2017
IT IS the biggest motor show in Europe, often seen as a muscle-flexing exercise for the giant German car companies, where success is not only judged on the year's sales to date but how grand — and expensive — each manufacturer's stand is at the Frankfurt motor show.
Filling those stands are some of the latest new cars drivers will soon be able to buy. And fanciful concepts offer a taste of things to come.
Despite some car makers — including Alfa Romeo, DS, Fiat, Jeep, Nissan and Peugeot — not exhibiting this year, there is still a wealth of hot metal for car enthusiasts to examine. BMW has the X7, a new, super-size SUV; Ferrari will display the Portofino, the successor to the California T; Lamborghini tops the power race with its Aventador S roadster; and Mini has one of most fun-looking best concept cars yet, as it hints at what's to come from a new John Cooper Works GP version.
As more new models are announced, Driving will update this page. So stay tuned for the year's biggest and best motor show.
---
Browse NEW or USED cars for sale
---
Audi RS4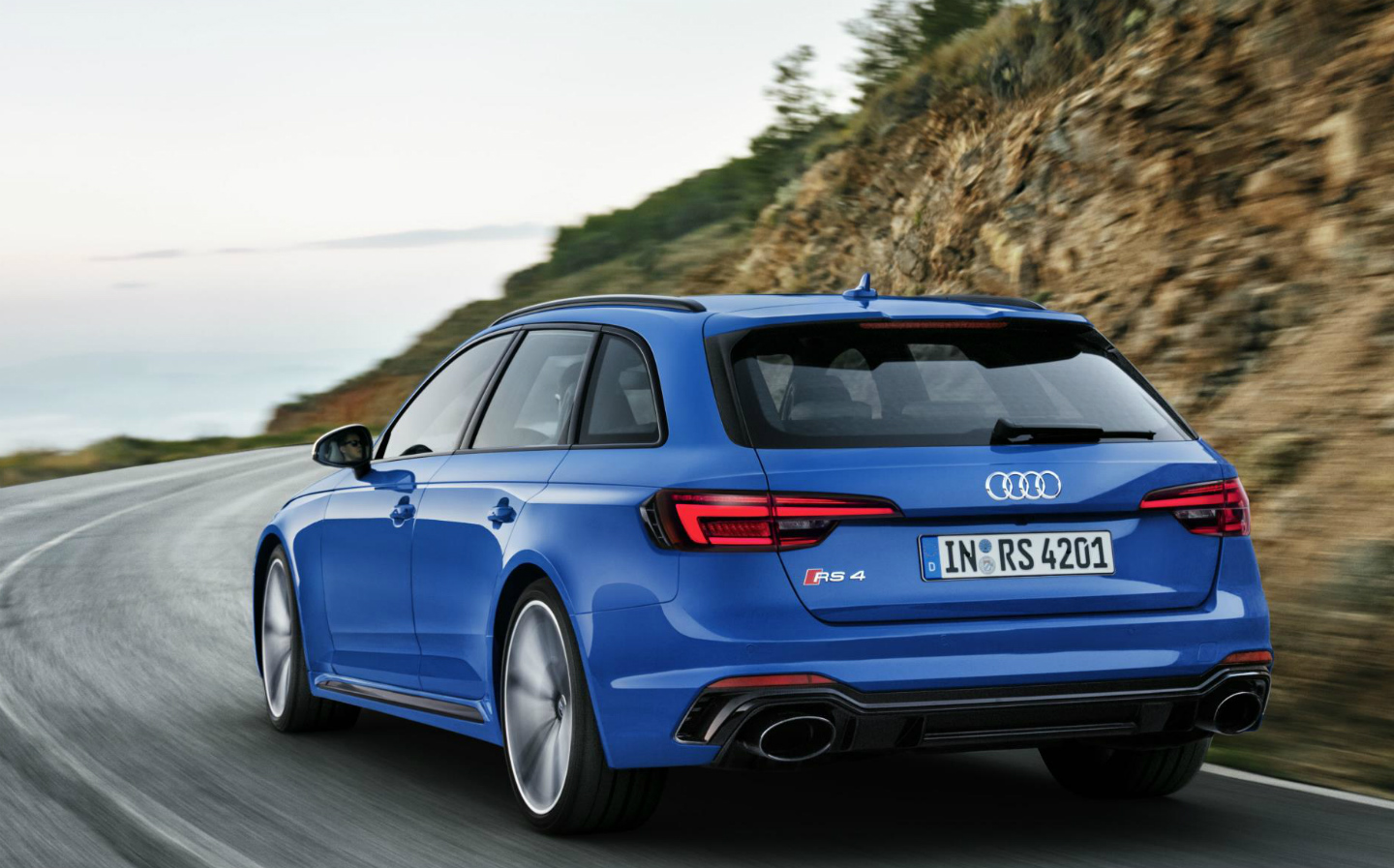 When sports car drivers outgrow their impractical two-seat status symbol, the Audi RS4 Avant is often the car they turn to. Offering a proven combination of blistering performance and school-run practicality, it is the sports car wearing its sensible hat.
Now the German car maker has revealed a new, fourth generation version of the RS4. Costing £61,625 it goes on sale later this month and brings some big changes over the last model.
The most significant is the new V6 biturbo engine. This has already proved itself in Audi's RS5 – reviewed here by Jeremy Clarkson – so owners of the last model, which featured an outstanding, naturally aspirated V8 engine, needn't fear that the successor has been dulled by the drive to lower CO2 emissions.
It has a 444bhp kick, which powers the estate from 0-62mph in just 4.1 seconds, and can reach 174mph when fitted with an optional RS dynamic package. Four-wheel drive is standard – but there's no option to switch it into rear-wheel drive, as with some systems – and a sport rear differential is included with UK spec cars.
Fuel economy and missions have been improved, claims Audi, to 32mpg and 199g/km. The company has not confirmed whether the RS4's boot capacity is the same as the A4 Avant's 505-litres.
Browse NEW or USED cars for sale
Audi R8 V10 RWS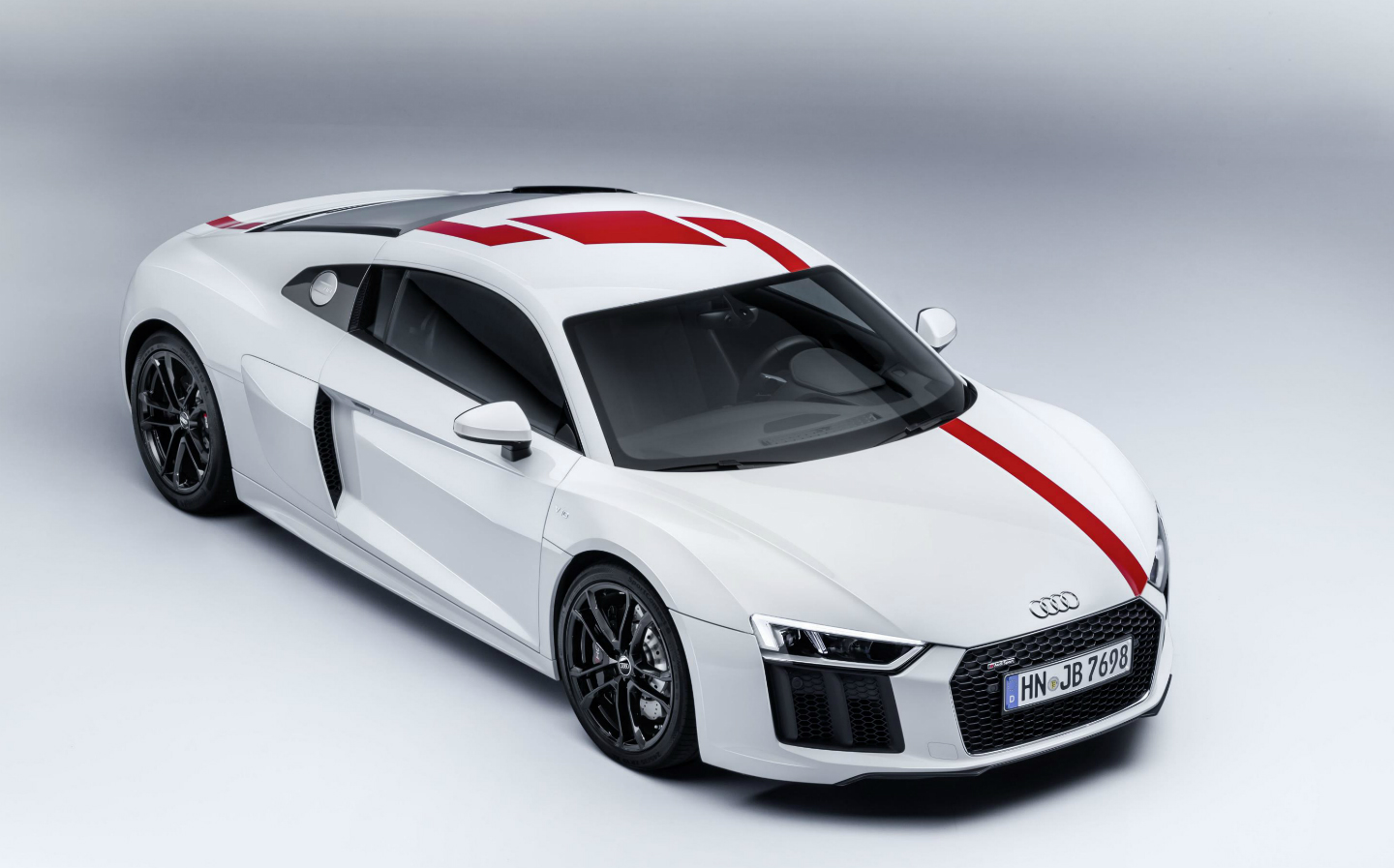 The new version of the Audi R8 sports car may have a name that's unlikely to set the pulse racing, but it will stand a driver's hair on end when they get behind the wheel.
The RWS version of the R8 V10 is the "Rear Wheel Series." Although eagle-eyed drivers may point out that all cars have rear wheels, the name is significant because this one is rear-wheel drive.
That makes it the car for purists, and a rival to Porsche's 911 GT3. By ditching four-wheel drive, it saves 50kg of weight (with a 1,590kg kerbweight). And with the 5.2-litre, 533bhp V10 engine, Audi claims it can charge from 0-62mph in 3.7 seconds and go on to reach 198mph.
Unfortunately, there's no manual gearbox for the thrilling new model, but that's hardly the end of the world when you have one of the greatest engines of all time behind your head.
Both coupé and spyder versions of the handbuilt car will be made, and production is limited to 999 models. It costs £110,000.
Browse NEW or USED cars for sale
BMW X7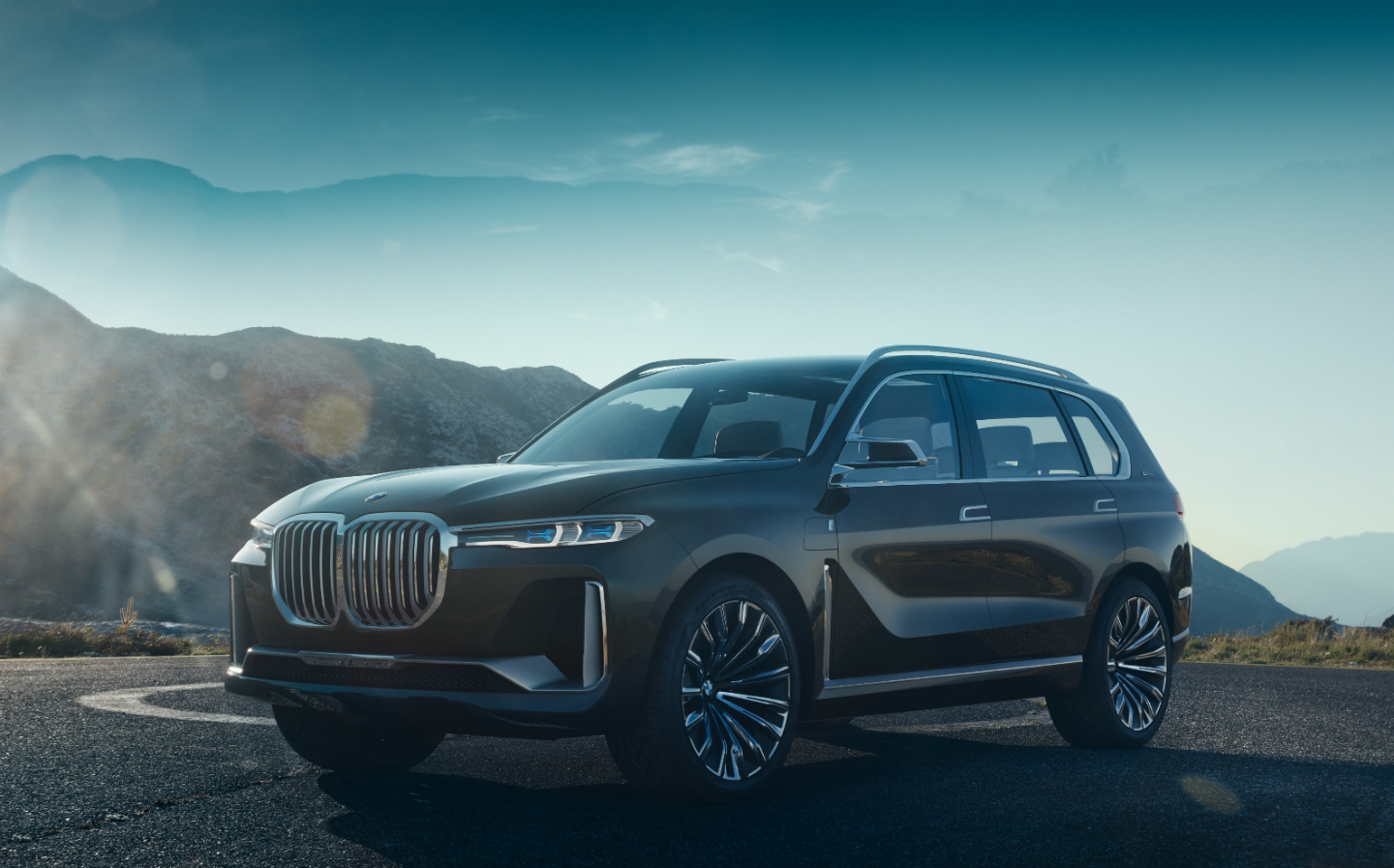 BMW will tell you that the car being shown at the Frankfurt motor show is a concept, a tantalising glimpse of what may or may not come to the German car company's showrooms in the near future. Adrian van Hooydonk, BMW's head of design, is more candid: "It gives you a good idea of what the X7 will look like."
So, what is an X7? The new model, which goes on sale next year, will be the largest 4×4, or SUV, in BMW's range. It will be offered with five or seven seats, but the aim of the game is to provide a luxury ambience rather than a place for the kids' muddy rugby boots and smelly horse-riding kit.
To that end, it will boast the most spacious interior of any BMW. The surroundings will be plush. And there will be hybrid power to ensure it is moving with the times — something BMW calls iPerformance.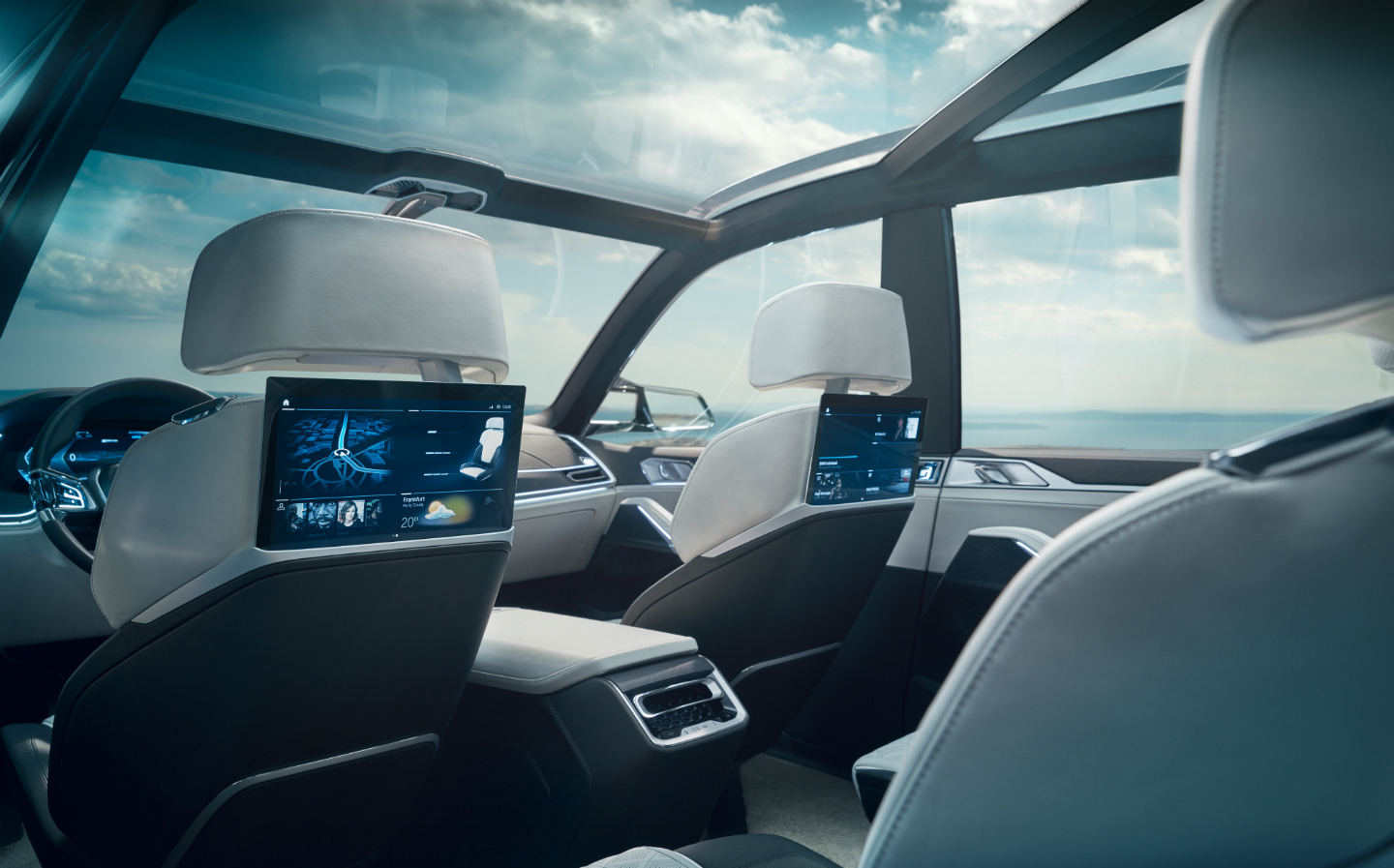 In the concept car, there are six "captain's chairs" and touchscreens for the front and rear passengers, and gesture recognition — where you wave your hand in front of the screen, rather than touch it — can be used to control features such as the audio system.
Details of the plug-in hybrid drivetrain have not yet been released but it's expected to use a four-cylinder, turbocharged petrol engine and battery-powered electric motor, similar to the BMW 740e, and can be driven on pure electric power or as a hybrid.
None of this will come cheap. BMW is likely to charge over £70,000 for the most affordable version of the X7.
Browse NEW or USED cars for sale
Dacia Duster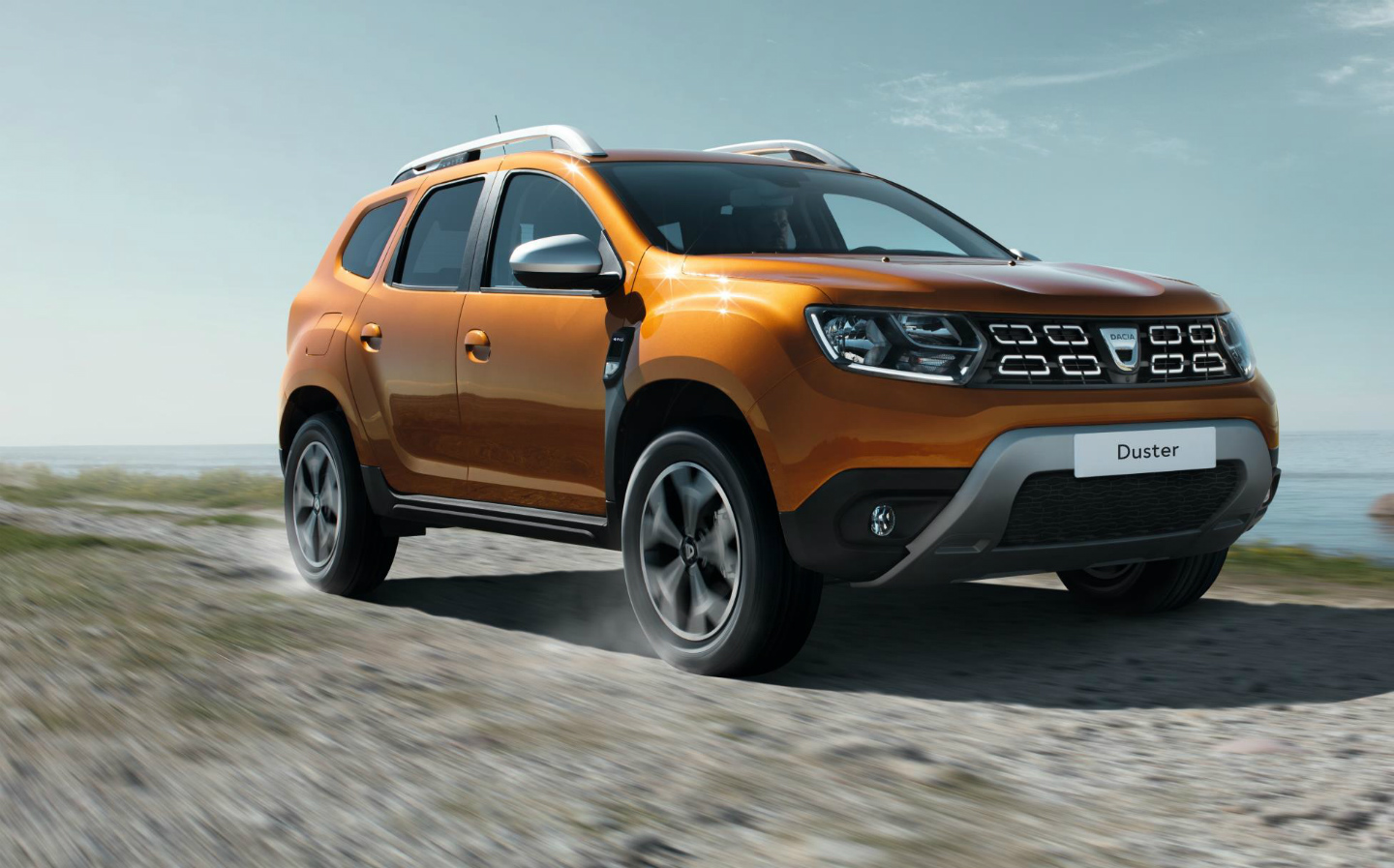 The Duster is a favourite at Driving. The cheap and cheerful SUV has held its own in comparison tests against its peers and featured in our Top 100 Cars. Now comes a second generation model, which looks similar at a glance but is claimed to be all-new.
The general idea seems to be one of taking the tried-and-tested approach of if it ain't broke, don't fix it. So the Duster gets a subtly changed design, the interior is slightly posher than before, while more comfortable seats, better quality materials throughout the cabin and a bit more boot space are all hoped to entice more frugally-minded drivers to Dacia showrooms.
Additional technology introduced for the new model includes a surround-view camera, a blind-spot warning alert system, curtain airbags, climate control and a hands-free keyless entry and start system.
Perhaps the most significant feature of the Duster is its price. The company says it is still to be announced, ahead of it going on sale in the UK next summer, but an executive added it will still be "unbelievably affordable."
Browse NEW or USED cars for sale
Ferrari Portofino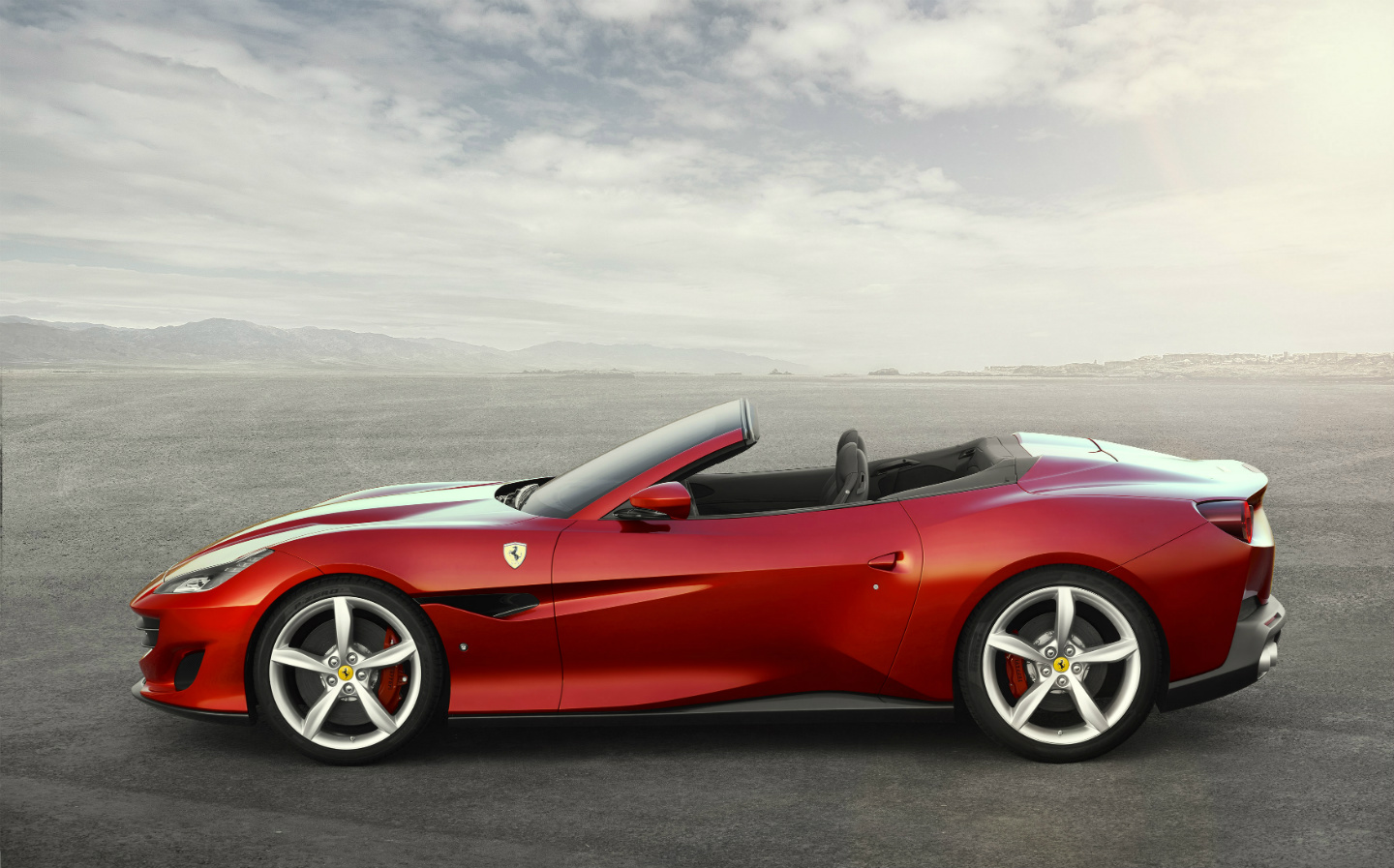 Ferrari has given its entry-level car a complete makeover, as the Italian company attempts to make the driving experience live up to the company's illustrious reputation.
The California T (reviewed here by Jeremy Clarkson) has been replaced by the Portofino – and much more than just the name has changed. Its engineers have developed a new chassis and the designers have created a more striking body, while the car's character is said to be more "intense" (which we assume means sportier).
The most obvious difference is the styling. The car has a lower, meaner look compared to its predecessor. Inside, the interior comes with a 10.2in touchscreen and a new wind deflector that's said to make driving with the roof down less challenging for the owner's hair style.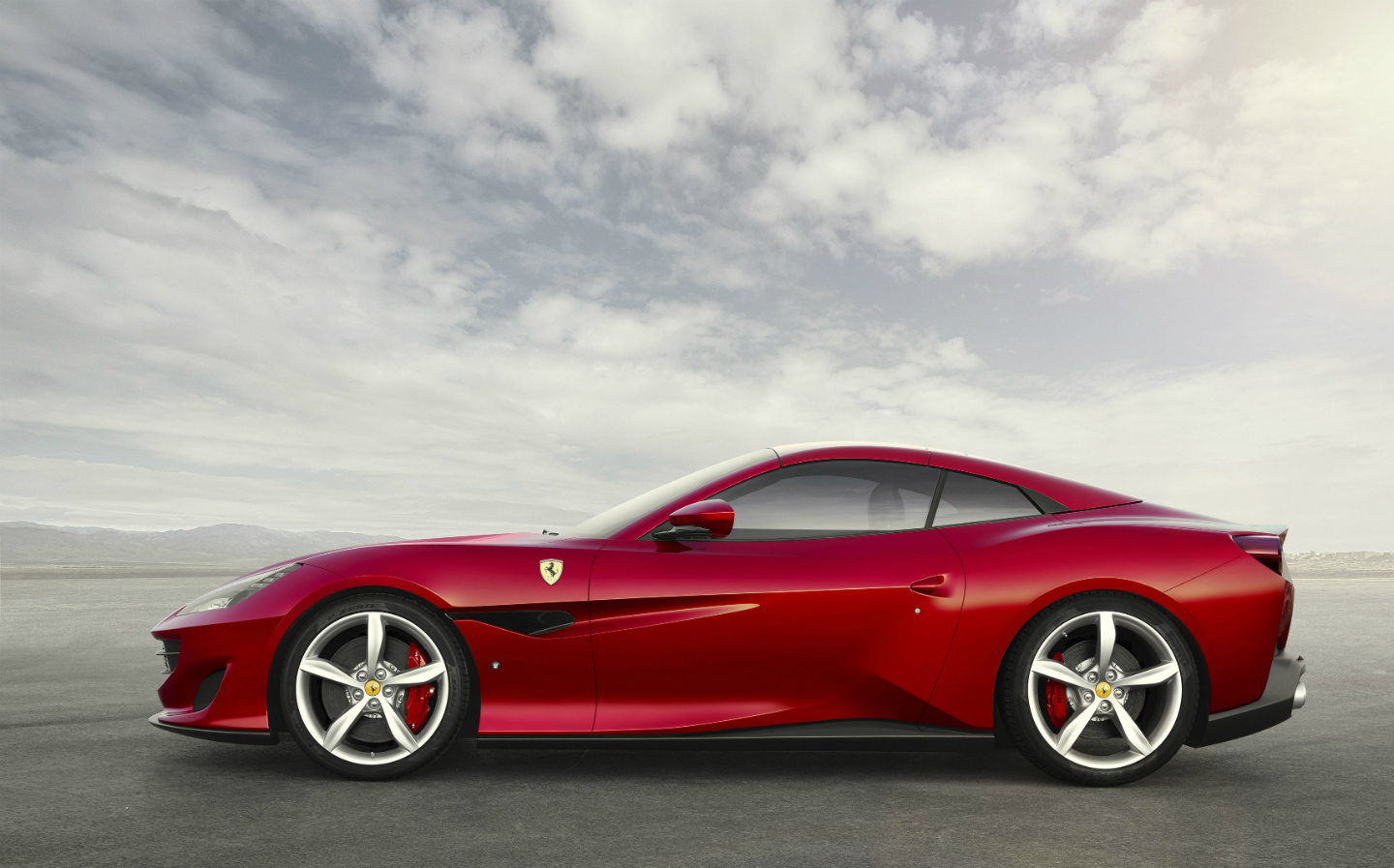 Under the bonnet, the Portofino uses the same 3.9-litre turbocharged V8 from the California T, but engineering tweaks mean power has increased by 40bhp, to 592bhp at 7,500rom – more than a Porsche 911 Turbo S cabriolet.
Ferrari says the Portofino can accelerate from zero to 62mph in 3.5 seconds and the top speed is 199mph. To manage the performance, a new, lighter but stiffer chassis has been developed and the car benefits from Ferrari's latest rear differential (which manages slip on each wheel, depending on resistance from the road surface), the E-Diff3. There is also electric power steering and dual-coil suspension with adaptive dampers.
Although the car will be displayed at the Frankfurt motor show, a price and on-sale date of the Portofino are still to be released by Ferrari.
Browse NEW or USED cars for sale
Lamborghini Aventador S roadster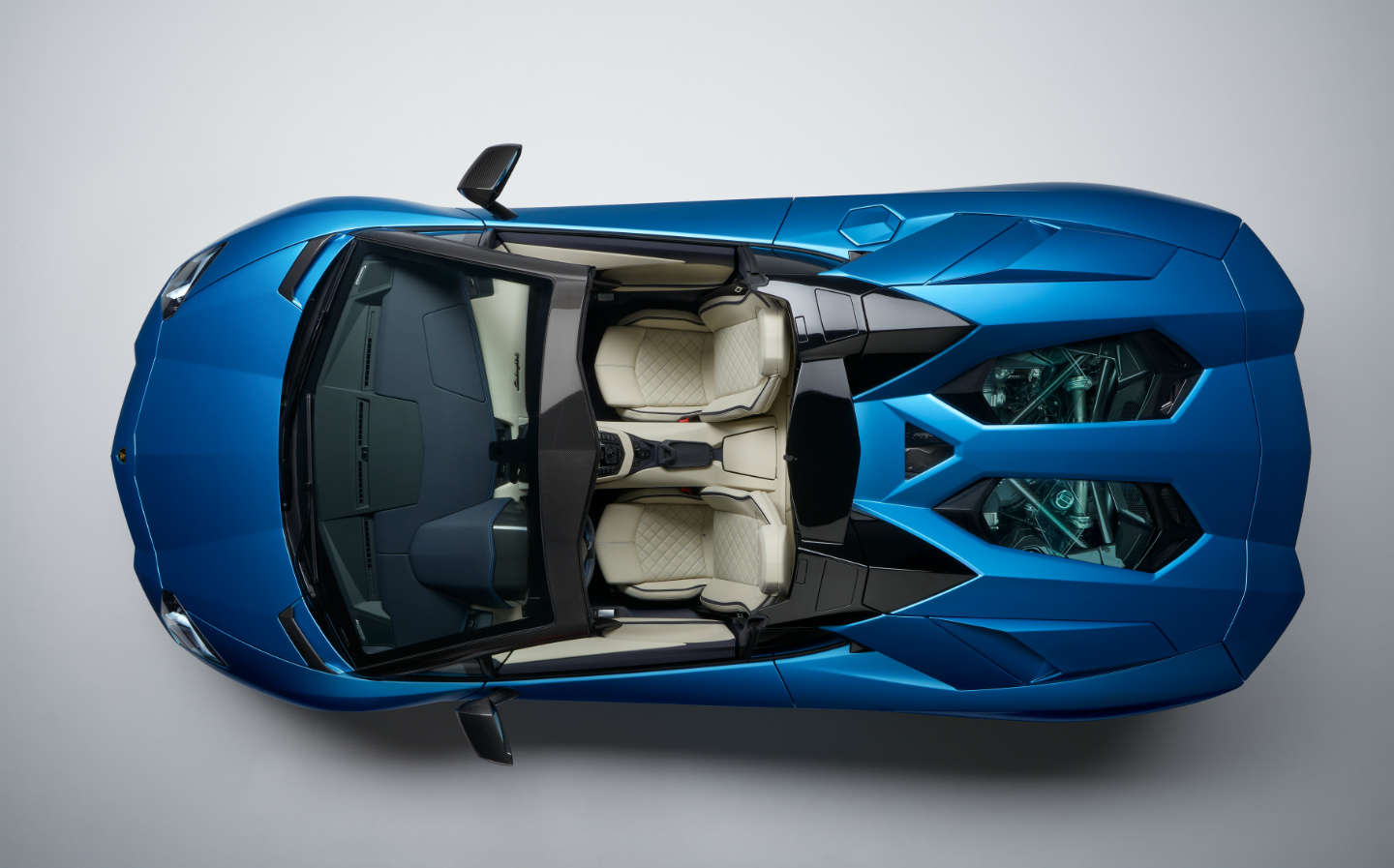 Anything you can do, we can do better: that's Lamborghini's message to Ferrari, at the 2017 Frankfurt motor show.
As Ferrari reveals the 592bhp Portofino at the Frankfurt motor show, its Italian rival shows off the new, 730bhp Aventador S roadster.
Everything about the new two-seat super-roadster is turned up to 11. It looks outrageous, sounds tremendous and goes like the clappers. Lamborghini claims it can manage 217mph — and boasts that it's possible to do so with the roof removed.
However, taking the roof off is a manual-labour job, requiring that the driver or lucky passenger remove one or both panels and store them beneath the bonnet, in the nose of the car.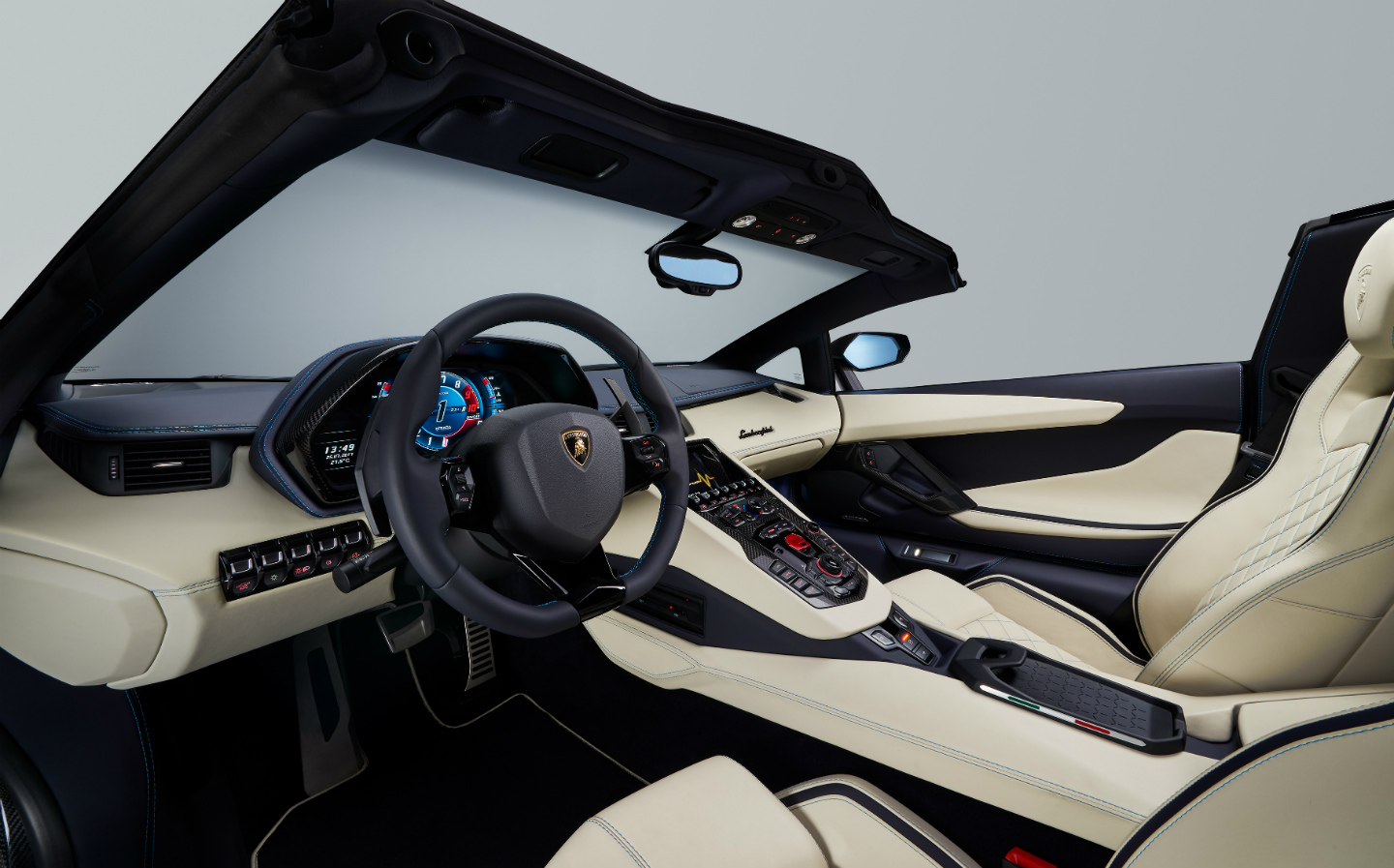 The convertible weighs 50kg more than the hardtop but can accelerate from zero to 62mph in three seconds, which doesn't seem too shabby. If the roadster is even more exciting than the acclaimed Aventador S – reviewed here – then it should be sensational to drive.
The company hasn't announced a price, yet, but it's likely to cost nearly £300,000.
Browse NEW or USED cars for sale
Mercedes-AMG Project One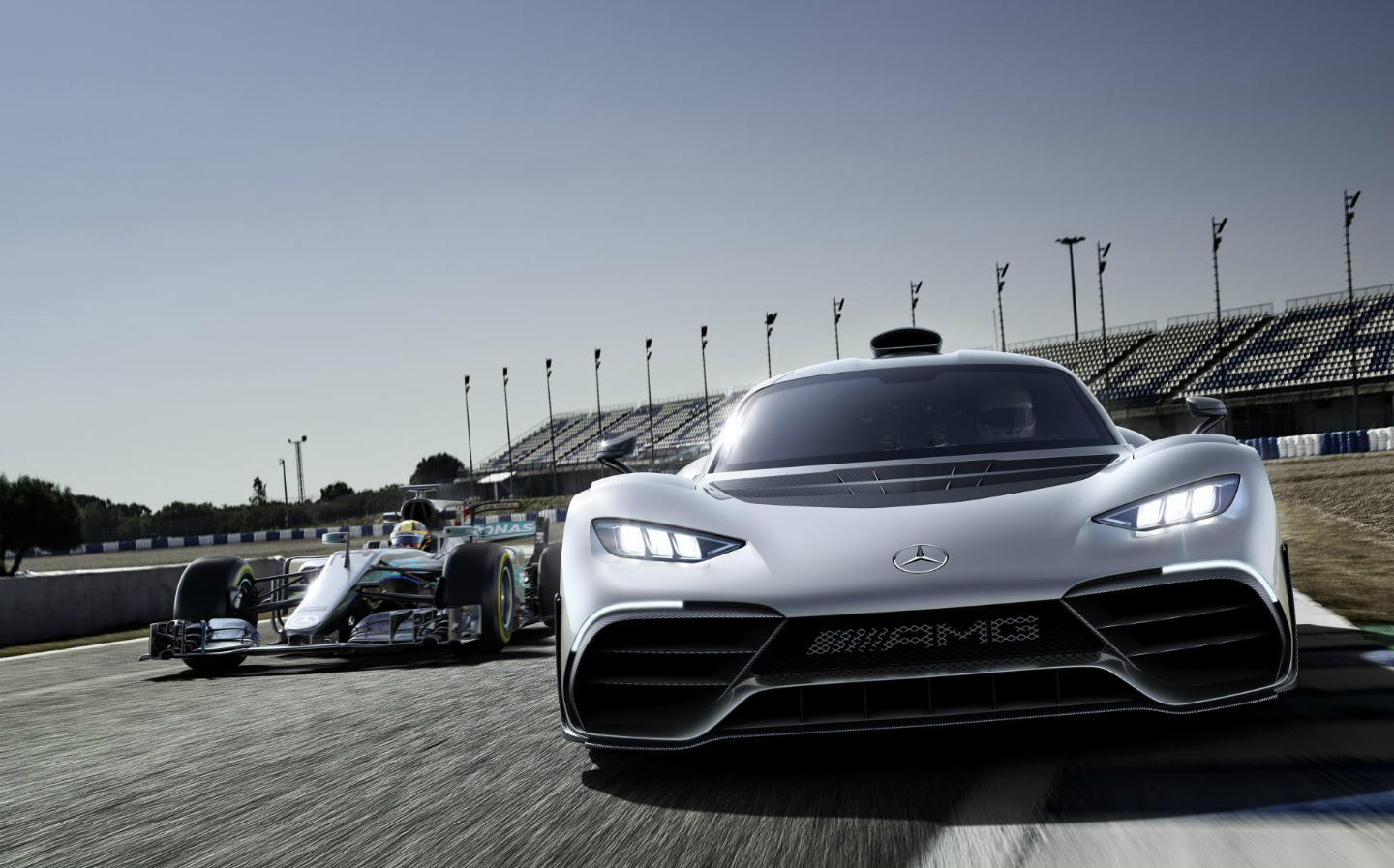 When the government announced all new cars were to be electrified from 2040, the new Mercedes-AMG Project One hyper-hybrid may not have been what rule makers had in mind.
Mercedes-AMG called on Lewis Hamilton, the British racing driver with three F1 world championships to his name, to reveal its most radical sports car yet — a Formula One car for the road.
Hamilton described the new Project One hypercar as "incredible" and told crowds that he hoped to own the first one.
"That's the first time I have sat in the car and when the engine started I had the same grin as I have in the pit lane," said Hamilton.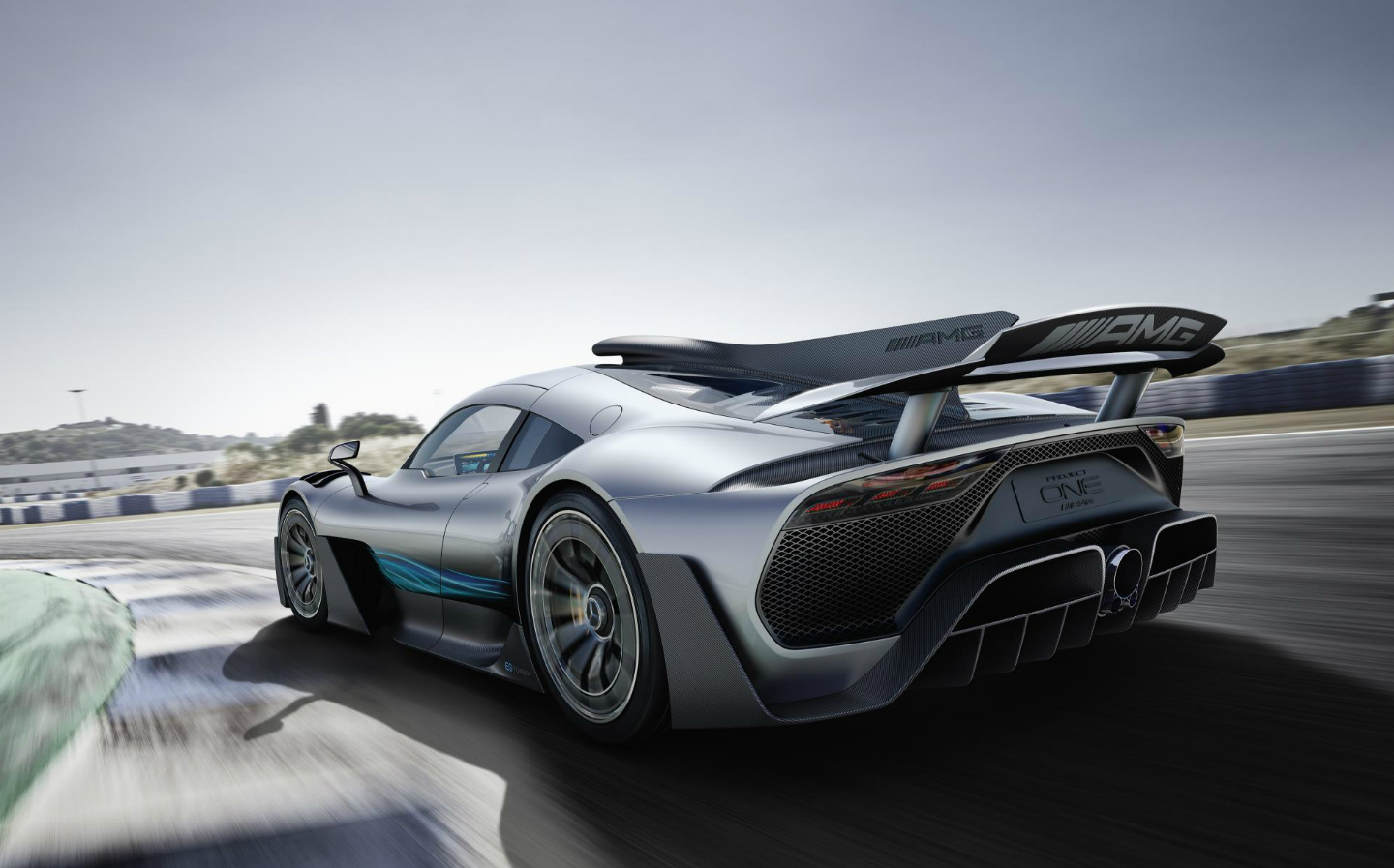 Just 275 examples of the Project One will be built, and each costs more than £2m — yet the car maker claims all have been sold.
It has been created by a triumvirate of engineering teams: AMG, Mercedes-Benz's road car tuner; the Mercedes-AMG F1 team, based in Brackley, Northamptonshire; and Mercedes-AMG High Performance Powertrains (HPP), which builds the F1 team's engines.
HPP has fitted the same engine that powers Mercedes-AMG W08 F1 car, a 1.6-litre turbocharged V6, but tuned to be more suited to everyday driving conditions. Importantly, a spokesperson said it doesn't require any special oils or a pit crew to run it. It is claimed to rev to 11,000rpm and develop 858bhp. Four electric motors – two driving the front wheels and another directing power to the back wheels – take the combined power output to 992bhp – or 1000hp.
Needless to say, the two-seat hypercar will be fast. The top speed is said to be more than 217mph, and accelerating from a standstill to 124mph is claimed to take less than six seconds.
It is able to regenerate electrical charge for its lithium-ion battery, which has a maximum driving range of just 15 miles, and can be charged from a mains supply.
A bespoke 8-speed automatic gearbox, multi-link adjustable suspension and three stages of stability control settings – including an "off" switch. Ceramic brakes are standard, the rear Michelin Pilot Sport Cup 2 tyres are huge (335.30 ZR 20 at the rear) and the bodywork has been designed to channel as much air as possible to the engine whilst pinning the car to the road.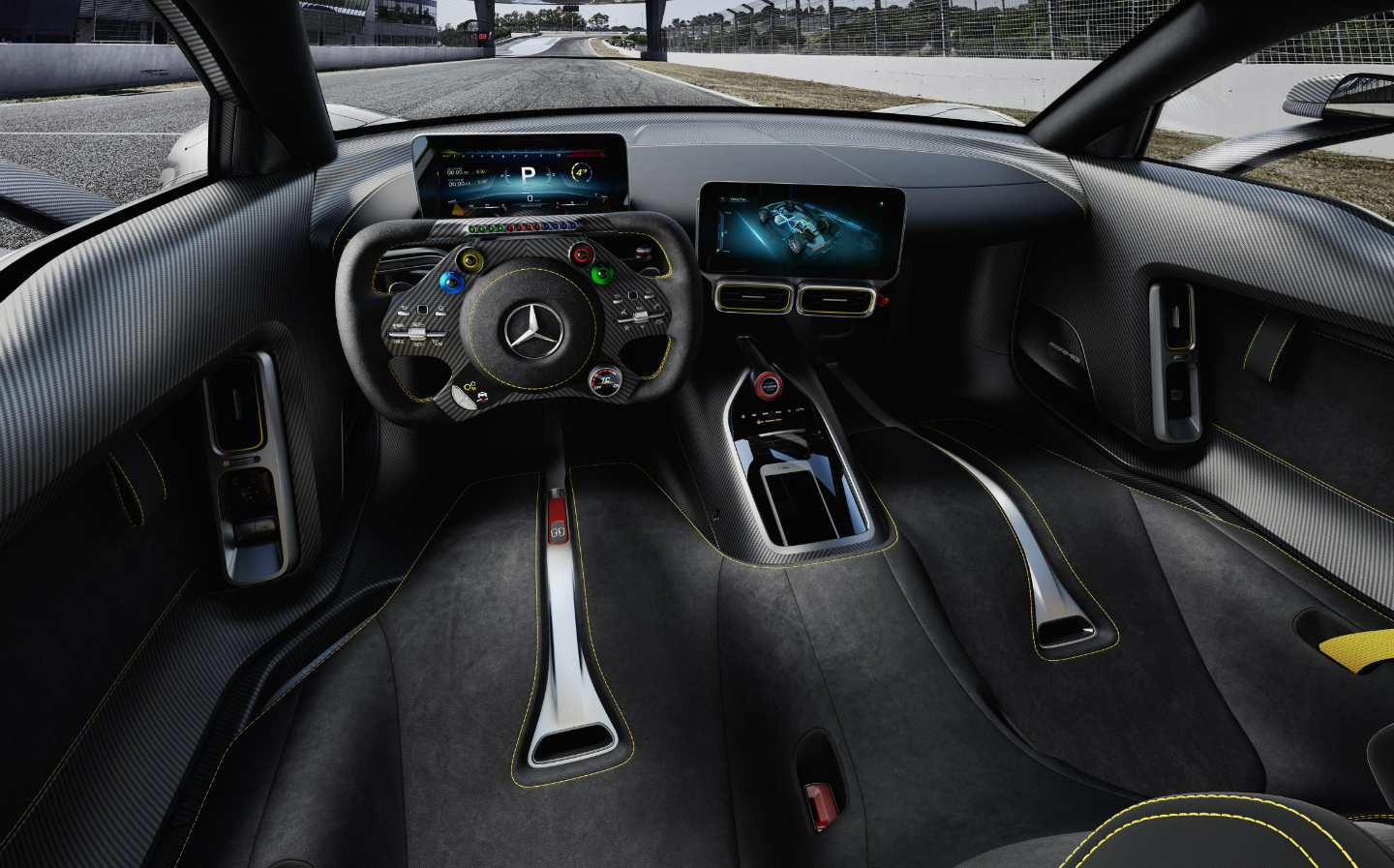 The company describes the interior as "Formula 1 for two". The steering wheel and pedals adjust but the seats are fixed in position, and the steering wheel features controls for the driving modes and suspension settings, as well as an LED display for the engine revs and gearshift alert.
We're still waiting for confirmation about the crucial questions, though: what are the multi-million pound hybrid's CO2 emissions levels, and will it be exempt from London's Congestion Charge and the forthcoming Toxicity Charge.
Browse NEW or USED cars for sale
Mini JCW GP and Mini Electric concepts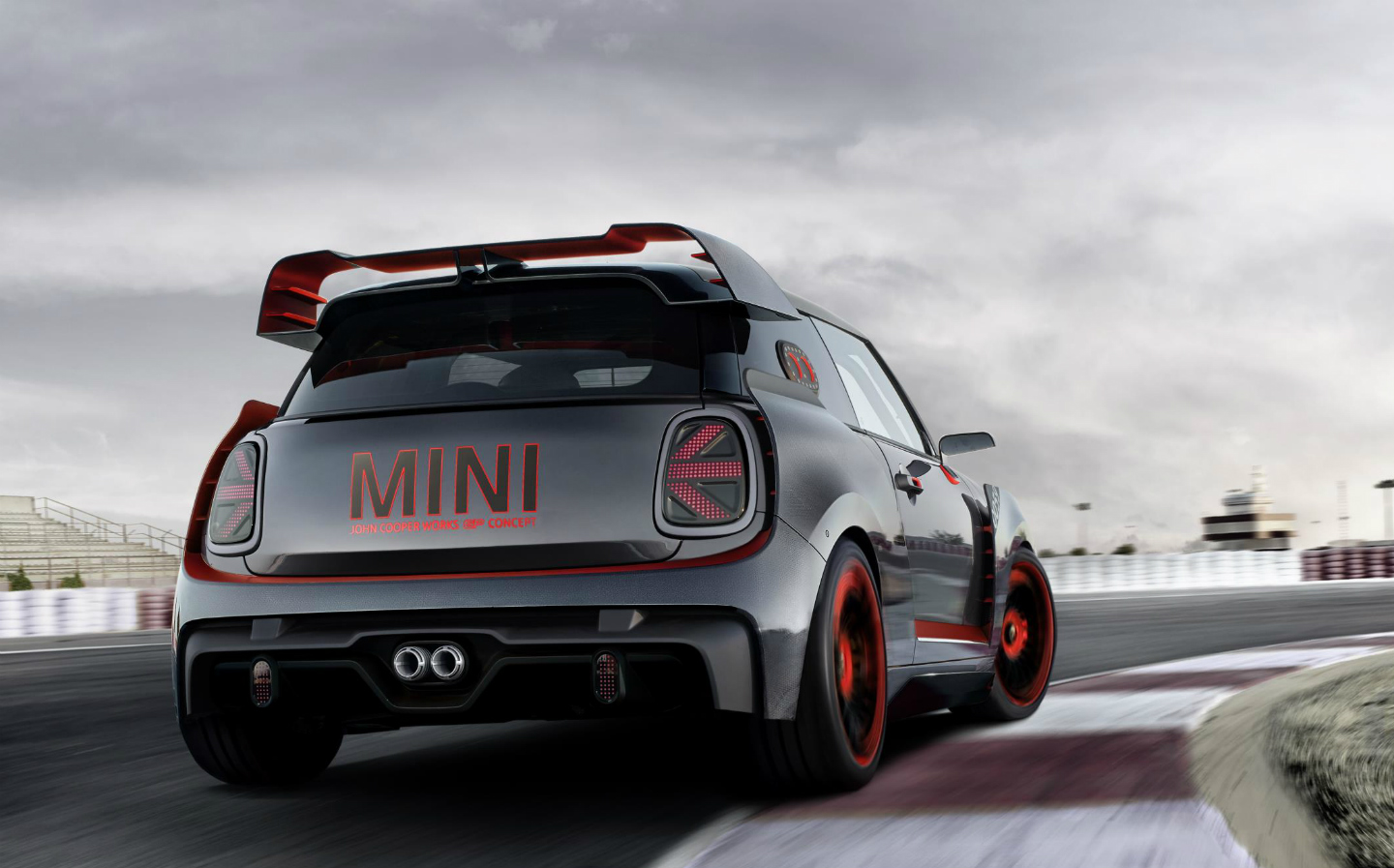 Mini is trying to have its cake and eat it at the Frankfurt show. On one corner of its stand is the Mini Electric concept, the zero-emissions hatchback which previews the electric car that will be built in Oxford and go on sale in 2019. In the other corner sits the rorty JCW GP, which is for classic petrolheads.
No technical information has been released about the Mini Electric. As the race to build the perfect zero-emissions car intensifies, Mini, along with parent company BMW, is keeping its cards close to its chest. However, some industry commentators have suggested it could use the latest motor from the BMW i3S, which boasts 184bhp and has an official driving range of 186 miles.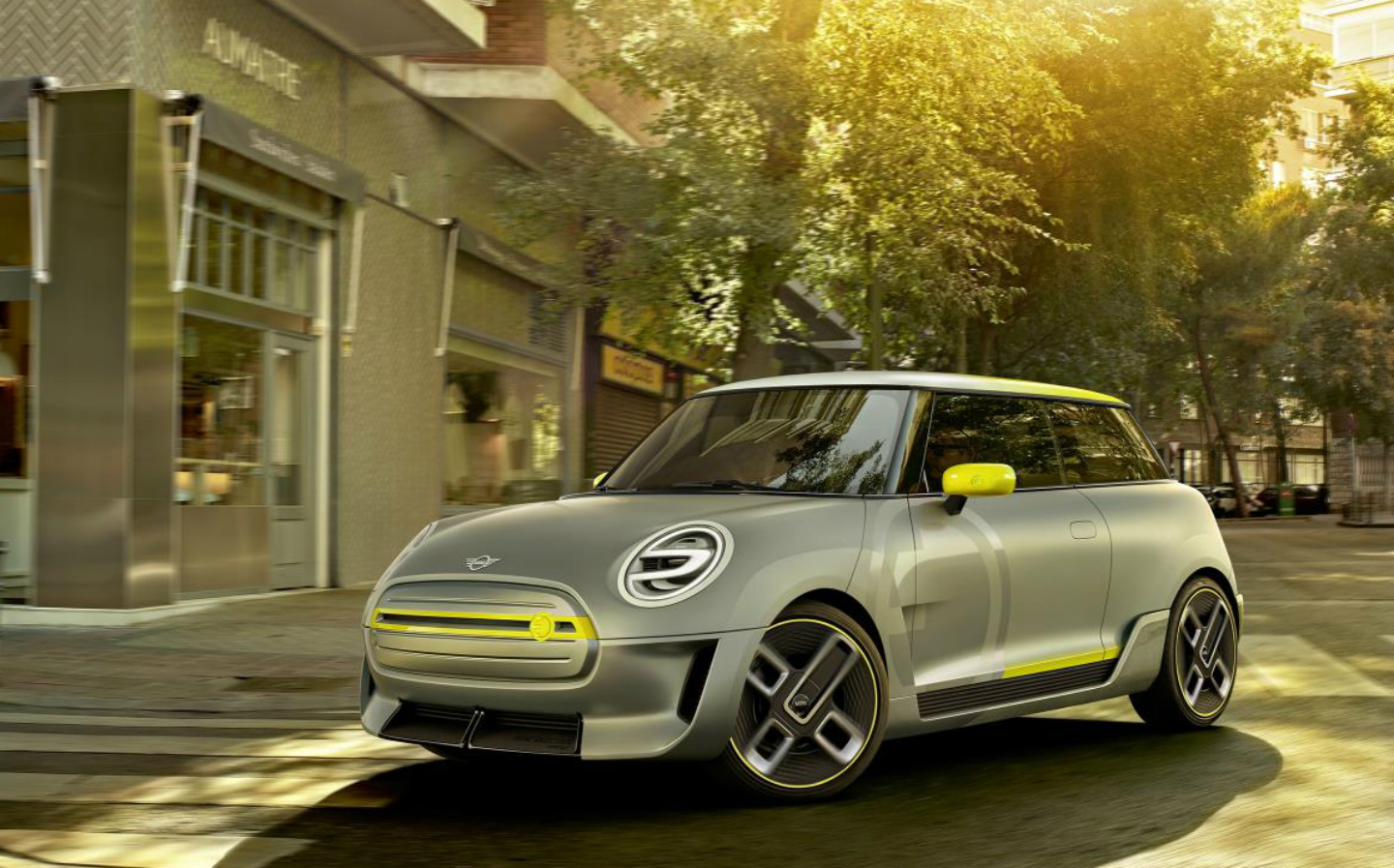 It may be one of the smallest cars at the Frankfurt motor show but the Mini John Cooper Works GP packs a punch.
Billed as a concept, it suggests that Mini will once again make a GP version of the Mini hatch. The GP is traditionally the most hyperactive Mini of the lot, meant for early Sunday morning blasts or the occasional spin around a race track.
With no back seats, a tuned engine, uprated suspension, big brakes and sticky tyres, they are amusingly energetic. Mini hasn't revealed the technical specification of the concept car, so interested drivers will have to hazard a guess. It's likely any production version would have a 2-litre, turbocharged four-cylinder motor with around 260bhp.
The concept looks fantastic, but much of its detailing is likely to be toned down for the road. You can almost hear the sighs of disappointment from Mini fans.
Browse NEW or USED cars for sale
Suzuki Swift Sport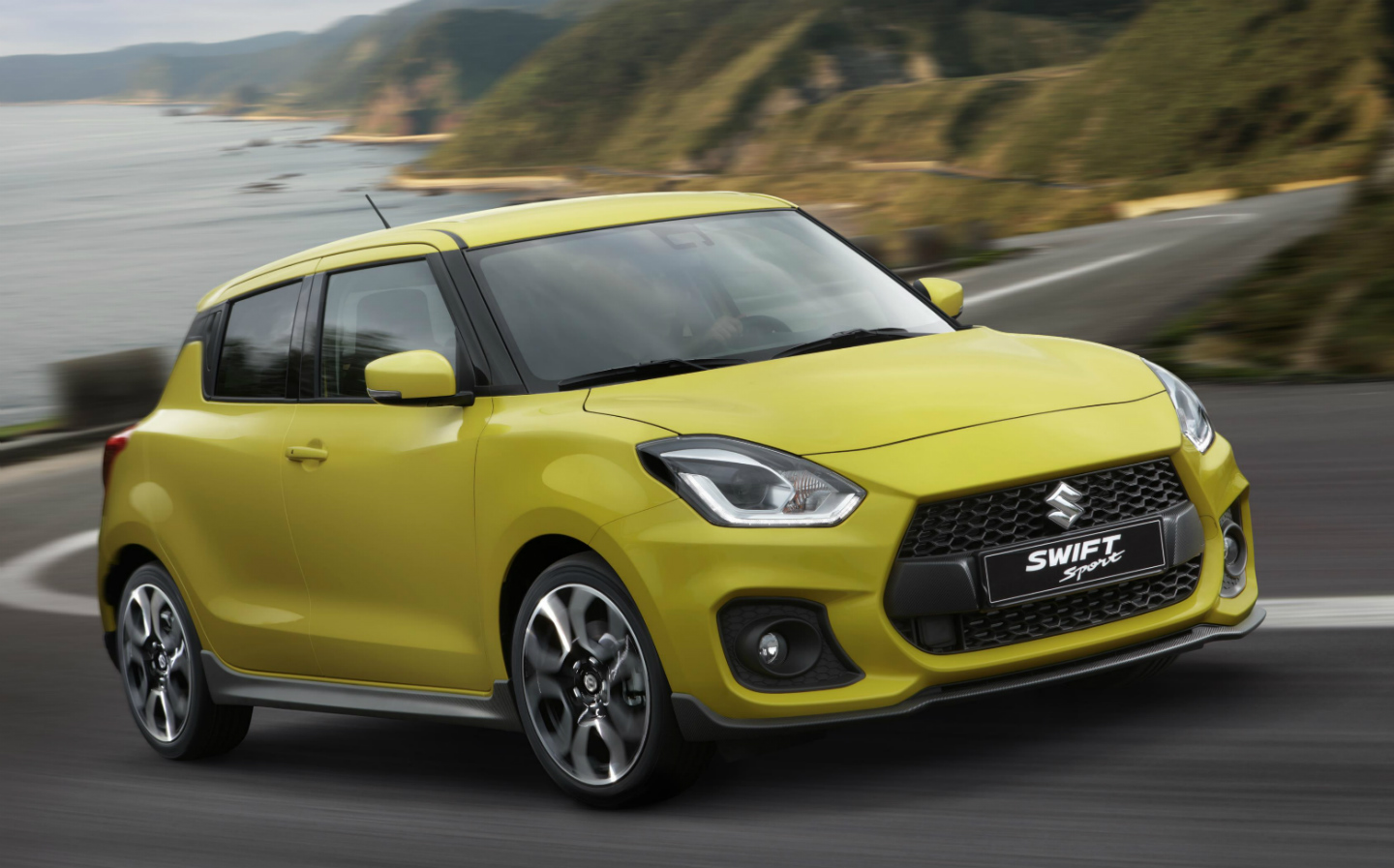 Jeremy Clarkson has a soft sport for the Swift Sport. Reviewing it for Driving, he said: 'I liked this car a lot. After the more expensive Fiesta ST it's the best old-school hot hatch there is. But you won't buy one because it's a Suzuki and that sounds a bit downmarket.'
It means drivers after a hot-hatchback that's as fun as it is affordable will be hoping that Suzuki doesn't drop the ball with the new Swift Sport.
First impressions, however, are promising. It's 80kg lighter (now just 970kg), the 1.4-litre, four-cylinder engine is now turbocharged (with 136bhp) and its suspension has been extensively fiddled about with to make sure it corners like it's on rails.
It looks good from the outside and better on the inside, and comes with more technology than the last model. But the most important thing of all is whether it puts a smile on the drivers face: Driving will report back soon…