Jeremy Clarkson reviews the new Land Rover Defender: 'It's a properly serious off-roader'
Can the new model thaw his icy feelings towards its predecessor?
---
Published 29 November 2020
THE NEW Land Rover Defender has faced its toughest test yet: a review by Jeremy Clarkson around The Sunday Times columnist's farm.
Have you heard there's a new Land Rover Defender? You might have done. People have been talking about it a bit. Mostly in a good way — Driving.co.uk editor Will Dron gave the five-door Defender 110 a sparkling five star review, calling it "leagues better in every way" than its predecessor, which was possibly one of the best loved machines of the 20th century. YouTuber Mr JWW, meanwhile, used words like "remarkable" and "effortless" in his off-road review. High praise indeed.
It's not been met with universal praise, though — many owners of the old Defender have poured scorn on the new, more high tech version.
So it is with baited breath that we have been awaiting Jeremy Clarkson's thoughts on the new Defender… and finally they are in, with his review of the three-door model appear in today's Sunday Times Magazine.
Clarkson on the new Defender's design
Back in his review of the Twisted Defender, which is based on the old model, Clarkson admitted he had never actually understood the fuss about the car. He couldn't understand the "dewy-eyed sentimentality of beardy men who shed beery tears" when the final one left the Land Rover factory in 2016. That's an opinion he reiterates in this week's review.
And as Clarkson is now a farmer, he approaches the Defender with a good deal more pragmatism than some townie reviewers. After all, Defenders are supposed to be utilitarian, and as someone who needs a workhorse rather than a status symbol, he's ideally placed to assess its features. It's the sort of car he may even order for himself, if it proves itself.
---
My JCB is cleverer than an F-35 fighter jet
---
The outlook for the car seemed even bleaker, though, with Clarkson claiming Gerry McGovern, Land Rover's chief designer, has some form of beef with him (Jeremy points out not once, not twice, but three times that McGovern is a "tiny man" who hates him).
But despite too closely resembling the old Defender for Clarkson's liking, he admits that, "thanks to some clever details and the silver paint with the optional satin film, it does look good."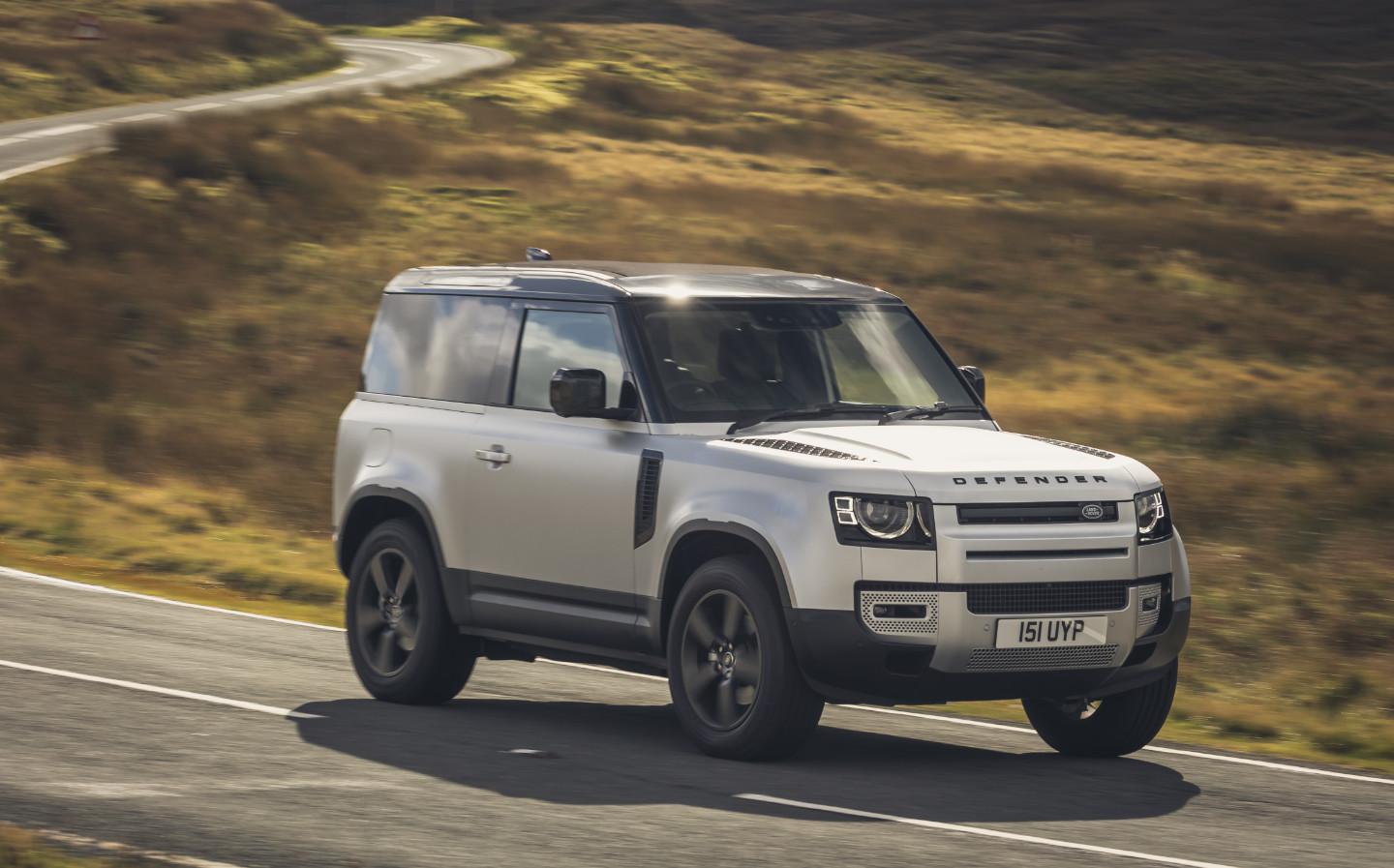 Clarkson on the new Defender's off-road capability
And this isn't a pretty face with no substance, Clarkson says. He notes that the new Defender can wade through nearly 3ft of water, and that its electrics can be submerged for an hour and still work. "It is not, then, just a Range Rover with right angles. It's been beefed up everywhere to cope with everything."
This was proven unequivocally when men appeared to resurface Clarkson's driveway, meaning that the only way in or out of Diddly Squat farm was a very muddy track nicknamed, rather grimly by Clarkson and Co., "the brown back passage".
---
Land Rover reveals hybrid powertrains for new Defender
---
There's a clay-ridden section of the track with which even Clarkson' Lamborghini tractor struggles, but the Land Rover persevered. He didn't even have to utilise the Defender's arsenal of "special programs" for dealing with off-road surfaces — which is lucky, because the settings befuddled the 60-year old Grand Tour presenter.
Furthermore, when he heard gunshots from the other side on his farm and worried that someone was stealing his deer, the nimbleness of the smaller Defender 90 meant that he could zigzag between trees.
Quickly forgetting why he'd rushed across his farm in first place, Clarkson resorted to the practice of "trying to get it stuck in bogs and on muddy banks so I could be manly and use my tractor to pull it out." For all his efforts, though, he couldn't.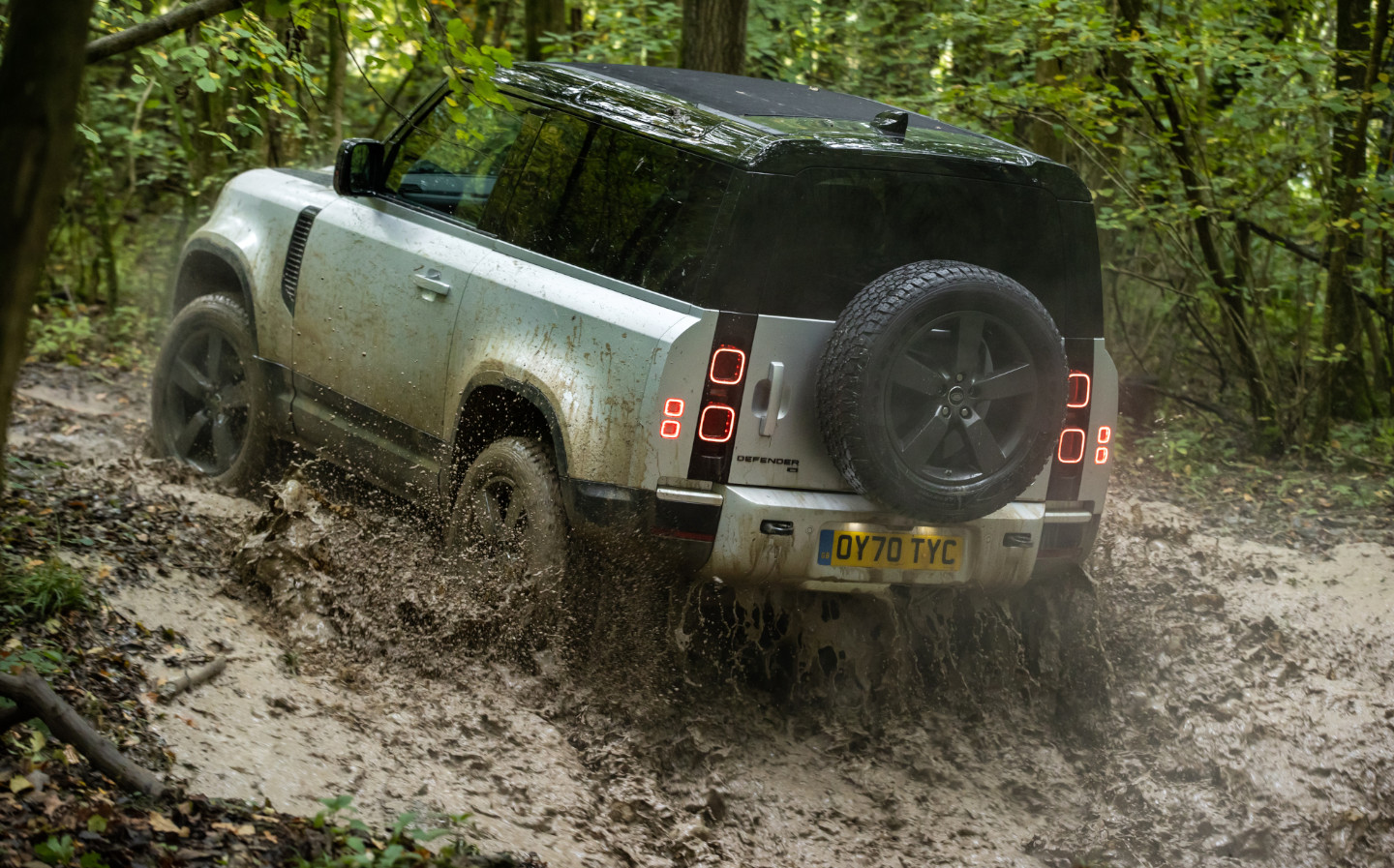 In fact, Clarkson says he was beginning to resign to the fact that he was going to have to buy a new Land Rover Defender. Then he looked at the price. The car he was driving, with the options factored in, costs £62,000. Even without said options, it'll cost you more than £50,000, he says.
"And, excuse me, but if I want a vehicle to cart around bales of straw and sheep — and I do, by the way — why would I spend £50,000-plus on a Defender, when for much, much less I could do what all farmers do and get a pick-up?"
---
Driving.co.uk reviews the 2019 Ford Ranger Raptor
---
And the issues don't end there. For example, the number of beeps and bongs the car makes when the faced with anything remotely obstructive irked him (we managed to find a way to silence them), as did the amount of wind noise that entered the cabin and wayward chassis control when he drove the Defender 90 on the motorway (not a problem we found with the 110).
It's a shame Clarkson says, because the Defender is "a properly serious off-roader".
To read Jeremy Clarkson's full review of the Land Rover Defender 90, head to The Sunday Times website or grab a copy of this weekend's Sunday Times Magazine.
Tweet to @ST_Driving Follow @ST_Driving
If you enjoyed reading about Jeremy Clarkson's review of the new Land Rover Defender, you might enjoy finding out what he had to say about the Mercedes-AMG GLE 53.