2020 Harley-Davidson Livewire electric motorcycle review
Can this quiet, gearless street bike retain some Harley DNA? Times Radio presenter Alexis Conran takes it for ride
---
Published 13 November 2020
I WAS somewhat conflicted about reviewing the Harley-Davidson Livewire, the American company's first electric motorcycle. I'll confess, when I first found out about the Livewire I thought it was a joke.
Harleys are all about the noise and the drama; the chrome and customisation. As a huge fan of the TV show Sons of Anarchy, Harleys to me stood for rebellion and free spirit (less so the law-breaking and murder depicted on screen). So releasing an electric motorcycle that was silent, with no gears — essentially it drives like a Deliveroo moped — they'd lost their minds, surely?
It was too tantalising a machine to ignore, though, and before I could say twist-and-go, a Livewire arrived outside my house.
As you'd expect from any Harley, it makes an immediate impression — ultra-slick design and easy on the eye. However, its styling is quite futuristic, and when take you a closer look you notice the engine block is lacking all the usual bits: cylinder heads; exhaust pipe; transmission mechanism. There's none of that. Instead you get an "electric liquid-cooled longitudinally mounted three-phase induction electric motor". Nope, me neither. Let's just call it a magic box.
Climbing on, I realised I'd have to get used to the riding position, too. I have been riding bikes for 20 years and during that time I have almost exclusively gone for cruisers. The love of my life was my Triumph Thunderbird until it threw me off going around a corner, and I cracked one of my ribs. The T-bird and I parted ways after that, but I have continued riding bikes in London every day.
For me, cruisers just fit right. They suit my long legs, and I prefer a riding position where your feet are ahead of your hips. On a cruise I feel more laid back and, of course, I like to pretend I'm Henry Fonda riding the Captain America Harley in Easy Rider.
The Harley-Davidson Livewire is something quite different. It is more like the Sportster range. A street bike. Your feet are directly below your hips, forcing an upright position. This is more appropriate for riding in the city, I'll admit, as you get a much better view of all the people trying to kill you — which is pretty much everyone else on the road. The Livewire feels like it should suit city streets thanks to its compact size, too.
Turning the bike on is somewhat of an anti-climax. It knew it'd be quiet — I drive a plug-in hybrid car, so am used to motoring without sound or vibration — but its silence is especially stark when compared with the traditional Harley engine rumble. It's like starting up a laptop — there's a very slight hum and two green bars on your iPhone X-sized display means you are ready to go.
Me and My Motor: Jonathan Rea, five-time World Superbike champion
It's when you start moving that the Livewire really comes alive. The amount of power – or torque, I should say – available at a slight flick of the wrist is phenomenal. Zero to sixty miles an hour happens in three seconds flat. For context, that is faster than a Porsche 911 Turbo S, and if you want to talk electric it's faster than a Tesla Model 3.
Once you've caught your breath, you start to find a rhythm, but the streamlined controls still take a while to get used to. After 10 minutes my left hand was still reaching for the clutch lever – there isn't one – and my left foot was still attempting to shift gears – there aren't any.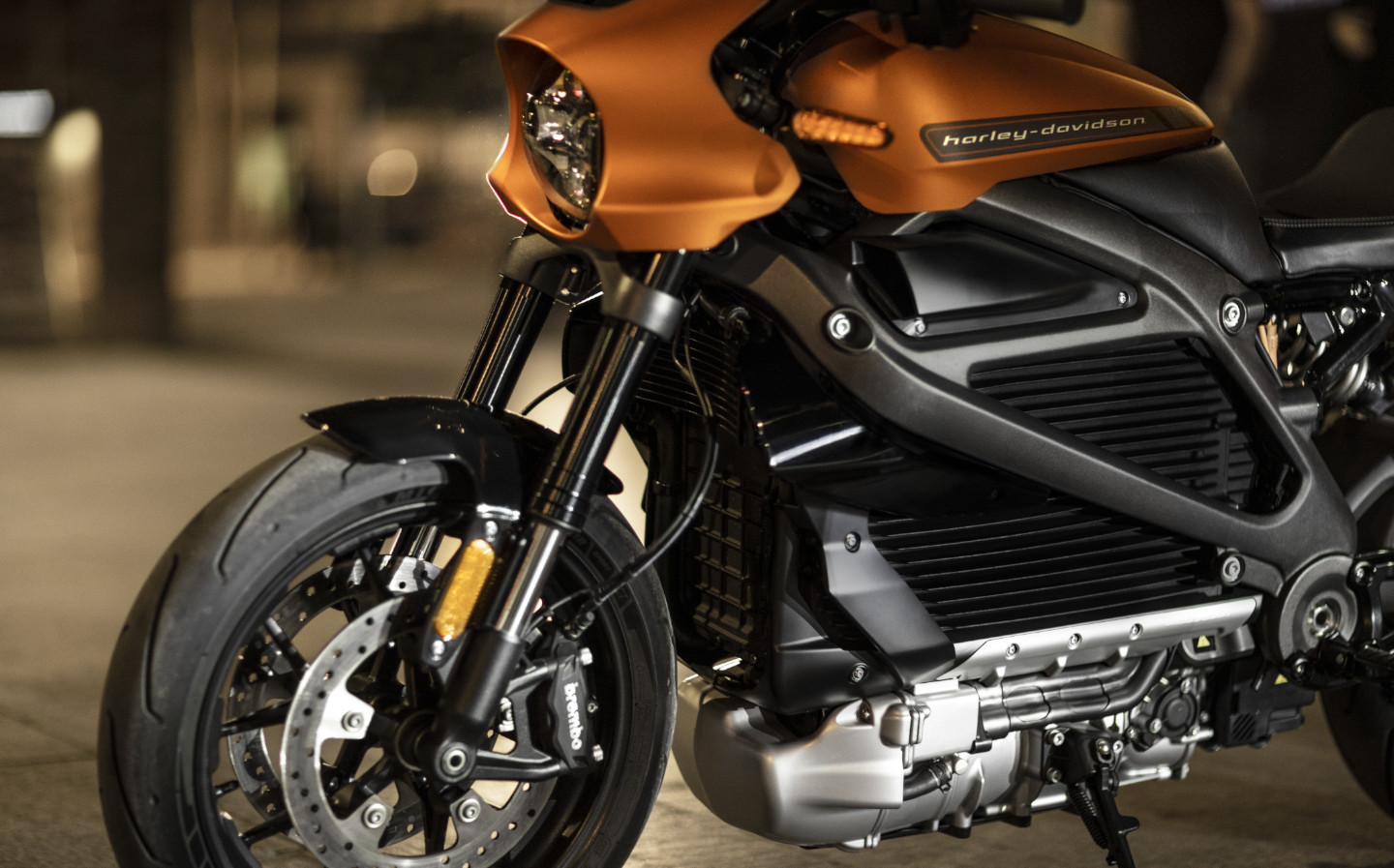 But crucially, Harley-Davidson didn't forget to add fun to the Livewire package. The bike comes with four pre-set riding modes: Standard, Sport, Rain and Eco. Each setting affects the way the throttle behaves and how much braking you get on lift-off. As well as the four presets, you can customise the brake and throttle feel to your own taste. I don't know of a single bike on the market on which you can so dramatically adapt how the bike rides and feels as you can on the Livewire, all with a touch of a button.
The Sport mode should come with a warning because once you try it, trust me you will not want to go back. I didn't think I'd ever tire of the instant, limitless performance.
In fact, you won't want to get off the bike. Ever. In Sport mode the throttle is like a hair trigger; there is literally no delay between a slight twist and the punch from the rear wheel. I've never experienced anything like it. There is no waiting for pistons to fire, cogs to turn and power to be delivered. It all happens in a millisecond. At first it's unnatural but after five minutes it's pure addiction.
Motorcycles are best way to get Britain moving post-lockdown, says bike industry
Sport mode also makes the bike brake hard when you release the accelerator. This gives back a little charge to the battery and also means you hardly use the brakes, unless you need to come to a stop. In an electric car this is called one-pedal motoring; on a bike, I'm not sure – one-handed riding?
Slowing in and out of corners becomes this beautifully-balanced dance, all controlled by your right hand. Release, slow down, no touch of the brakes needed, lean into the corner, twist of the right hand, power out of the corner. You need some gentle engine braking and you don't fancy tapping the brakes because it's wet? Just let go of the throttle and the bike will slow down itself.
The result of all this is a bike that ends up so well balanced and so incredibly instinctive to ride, it feels like it is an extension of your mind. Whatever you think, it does. There is hardly any need to use your arms and elbows in the steering; most of it gets done with your hips. And you never have to worry about being in the wrong gear approaching an unfamiliar corner, as there are none.
Despite the upright riding position, it's not bad as a cruiser, either. On a dual carriageway doing 60mph I felt like I was hovering – gliding along the road. No engine rattle, just smooth, easy riding.
It's not all good news. While the seat is wide enough it felt a little on the hard side compared to what I'm used to. This could be an anatomical issue with my buttocks but all I can say is after one hour of riding I had a sore bum. I'll leave that there.
Its range isn't too bad — around 95 miles on a mix of roads, which wouldn't be uncommon for a sports bike — but being electric it can't be refilled in the a few minutes at a petrol station: charging at home adds just over nine miles every hour, which means a full charge takes all night. Mind you, as you're sleeping it's probably not going to bother you that much. More usefully, if you're planning a tour, the Livewire will accept a DC fast charge, which adds 80% charge in 40 minutes, or a full charge in an hour; that means a lot of leisurely coffee breaks if you're planning a long tour, after which you'd be as wired as the Livewire.
And I got a lot of looks from other riders and passers-by, not all of them good. I thought I was so cool riding the Livewire around central London until I pulled up to a set of traffic lights and a lady told me it sounded like a golf buggy.
'Colossally stupid' motorcycle rider caught doing 180mph … by his own helmet camera
OK, she's not wrong, but after two days of riding the Livewire that high pitched hum of the electric motor began to sound cool to my ears. OK, I'll confess, it reminded me of the hover bikes or Luke Skywalker's land speeder in Star Wars. I felt like a little boy again. I'm 48.
Is it worth its whopping £28,000 pricetag? Actually, yes, probably. It is utterly unique, and I think the novelty of the instant power and the feeling of gliding along the roads will be enough for the city rider or the weekend country lane biker.
And remember, the Harley-Davidson Livewire is a first stab at an electric motorcycle. If this its first attempt, the future of one the world's most legendary manufacturers looks very exciting.
Alexis Conran is a speaker, presenter and writer. Tune in to his show on Times Radio from 1pm to 4pm, Saturdays and Sundays, and don't miss his "Sunday Supplement" segment, which includes motoring chat with Sunday Times Driving.
Tweet to @alexisconran Follow @alexisconran
5 of the best alternatives to the Harley-Davidson Livewire electric motorcycle
The Harley-Davidson livewire has some serious rivals. These are the best electric motorcycles you should consider if you're looking to buy.
1. Zero SR/F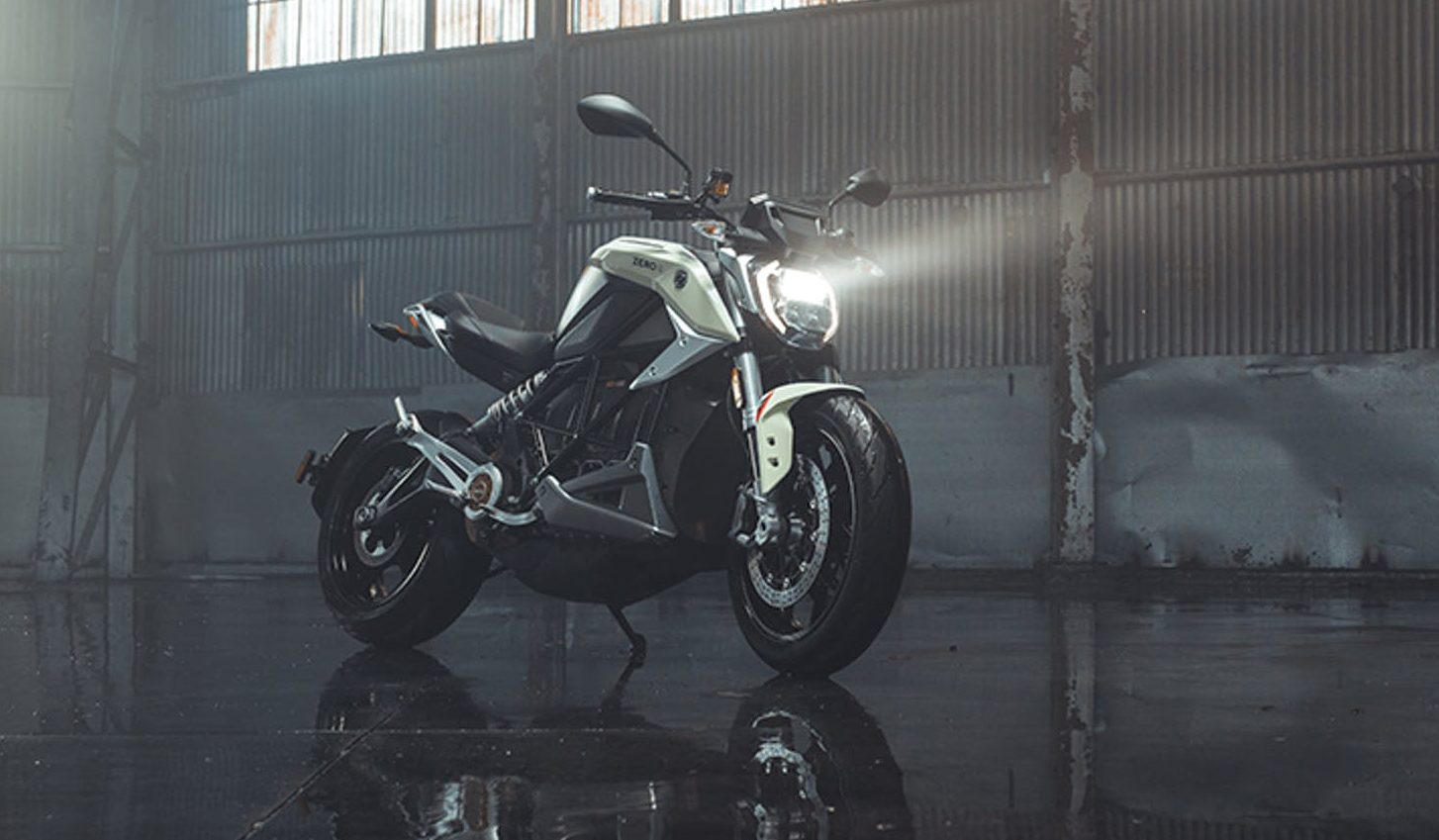 Probably the best-known electric motorcycle company, Zero has a number of street and sport models for sale. The SR/F has 110hp and a top speed of 124mph, with a 14.4kWh battery pack that offers a range of around 123miles on a variety of roads.
Price: From £18,990
Buy it at: zeromotorcycles.com
2. Energica Eva Ribelle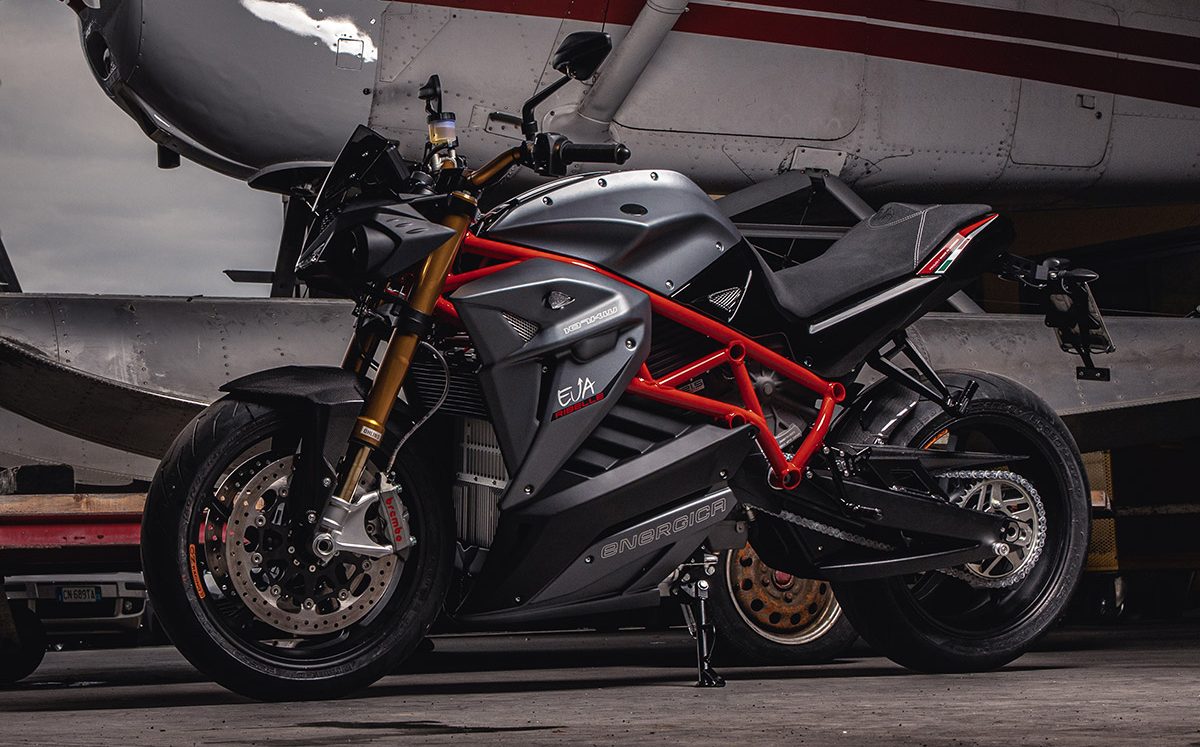 The Energican Eva is a "true electric streetfighter", according to the manufacturer. It will accelerate from zero to 62mph in 2.6sec and hit a top speed of 125mph and is capable of 143 miles per charge on a mix of roads (249 miles in city riding). It's also faster to charge than most other electric motorcycles, as like the Harley it'll take a DC fast charge, which adds five miles per minute.
Price: €22,943 (£20,623)
Buy it at: energicamotor.com
3. Lightning LS-218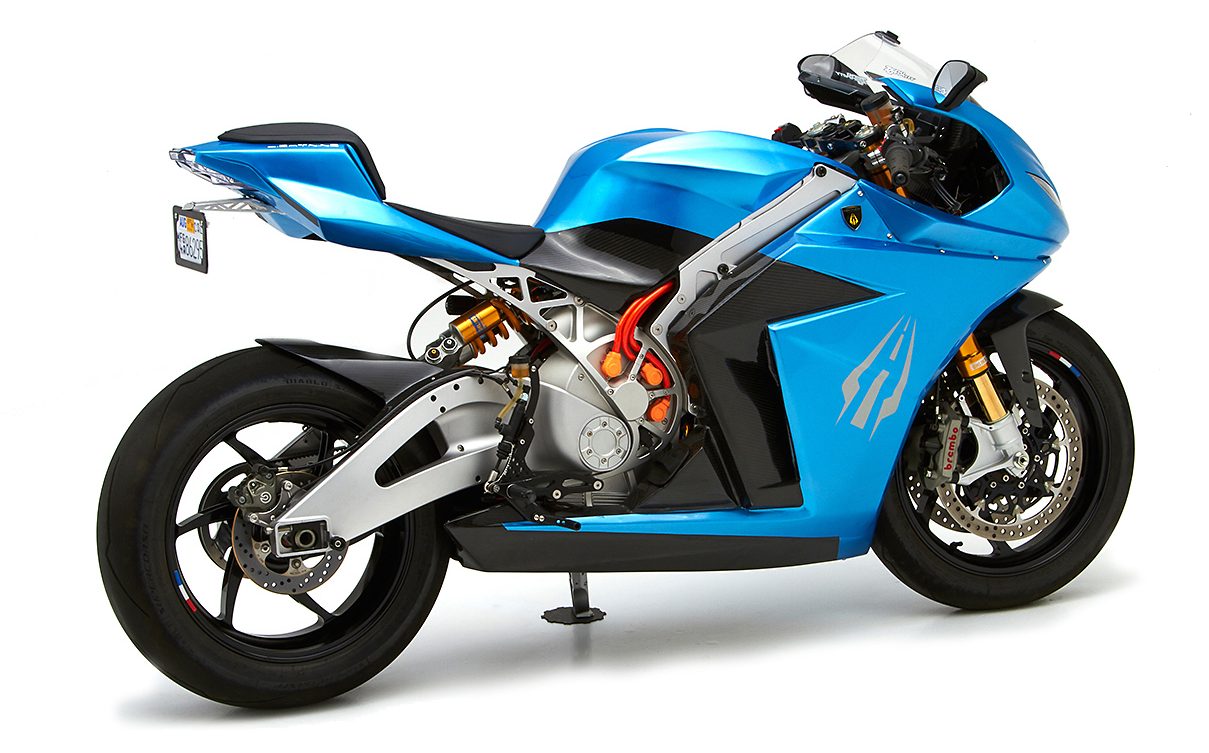 The Lightning LS-218 is so named because of its claimed top speed: 218mph. That makes it the fastest production electric motorcycle in the world, says its maker. It looks like a classic sports bike, meaning it will surprise a few people when you blast silently away from the lights. The largest 20kWh battery pack it's good for 160-180 miles between charges, according to the spec sheet.
Price: From $38,888 (£29,568)
Buy it at: lightningmotorcycle.com
4. Arc Vector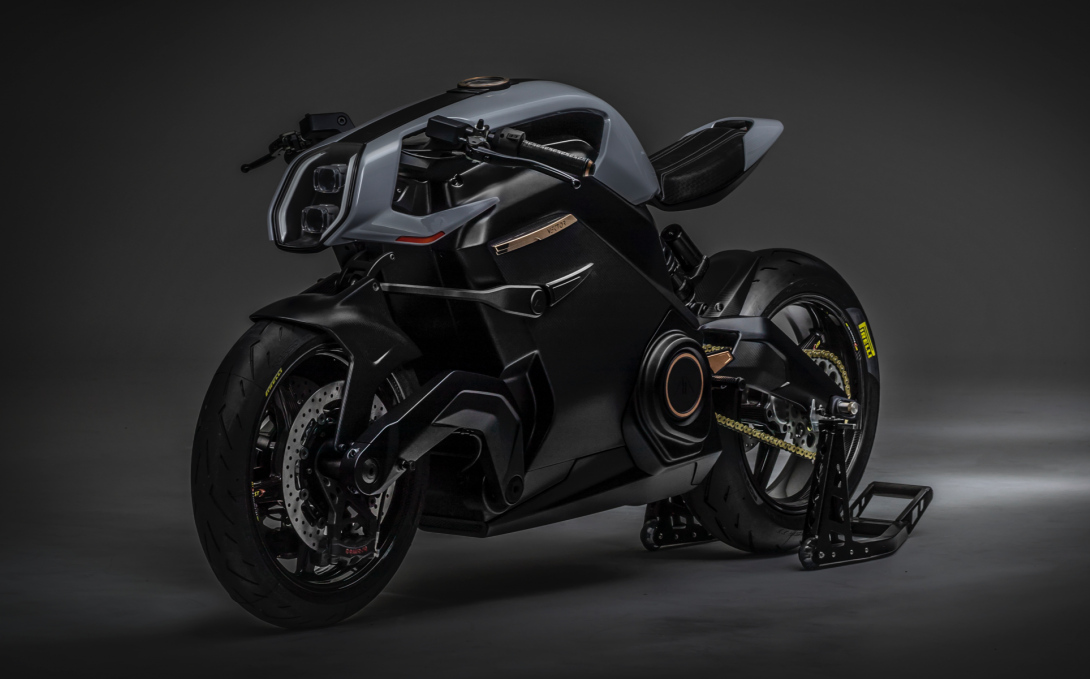 The Arc Vector is a mean-looking green machine and its makers claims it's the most advanced electric motorcycle ever brought to market. The 16.8kWh battery is good for 270 miles (NEDC) per charge, according to Arc's website, and its top speed is a wild 120mph. The company was rescued from administration last month and is accepting reservations.
Price: £90,000 (est.)
Reserve it at: arcvehicle.com
5. Johammer J1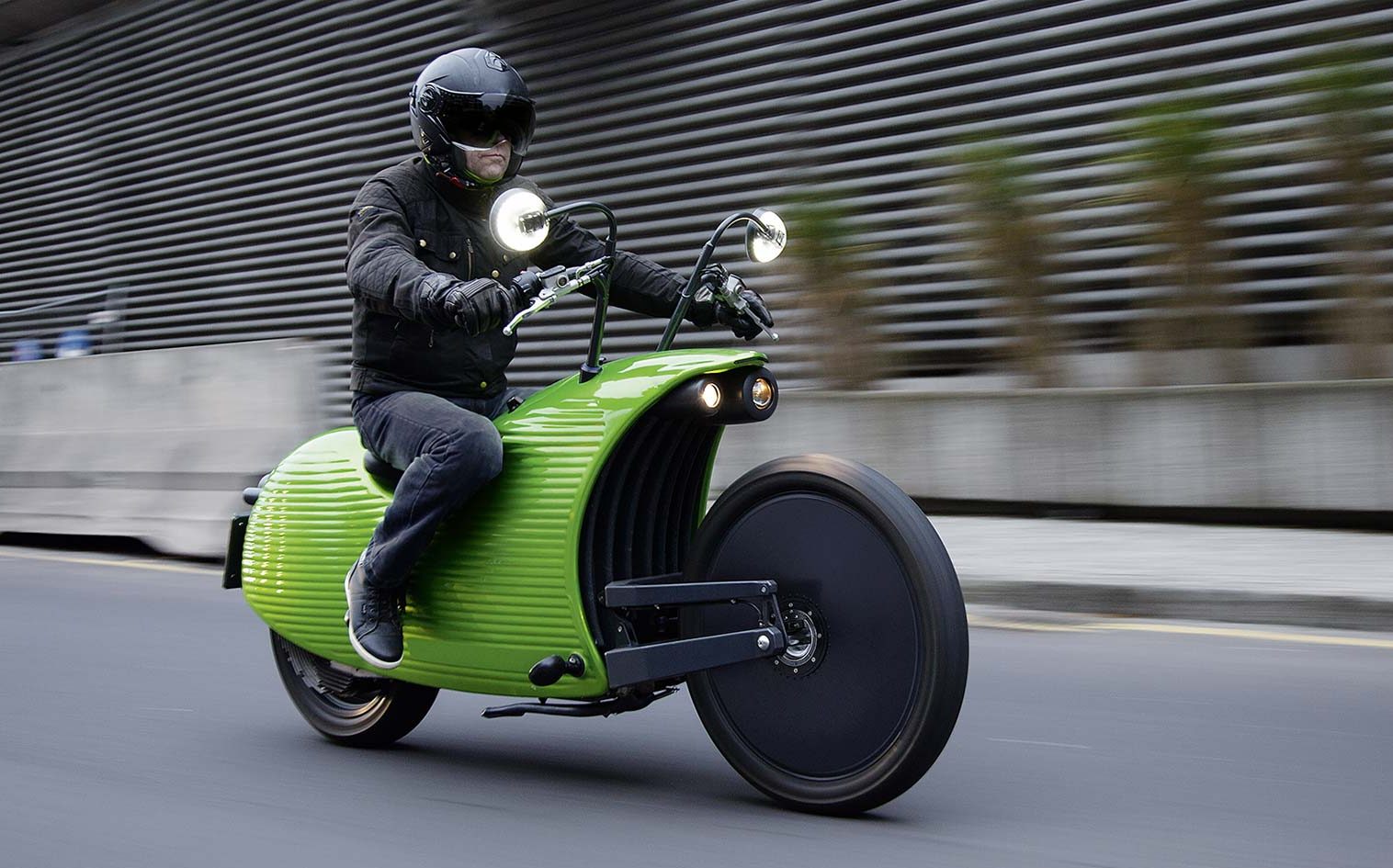 Easily the most unique motorcycle in this list … and perhaps the world .. the Johammer J1 is an Austrian-developed electric cruiser with a range of 93 miles per charge, or 120 miles if you opt for the larger 12.7kWh battery version. It has an electric motor integrated into the rear wheel and a top speed of 75mph.
Price: From €22,900 (£20,583)
Buy it at: johammer.com