Letters of the week, May 17
The issues that got you talking this week.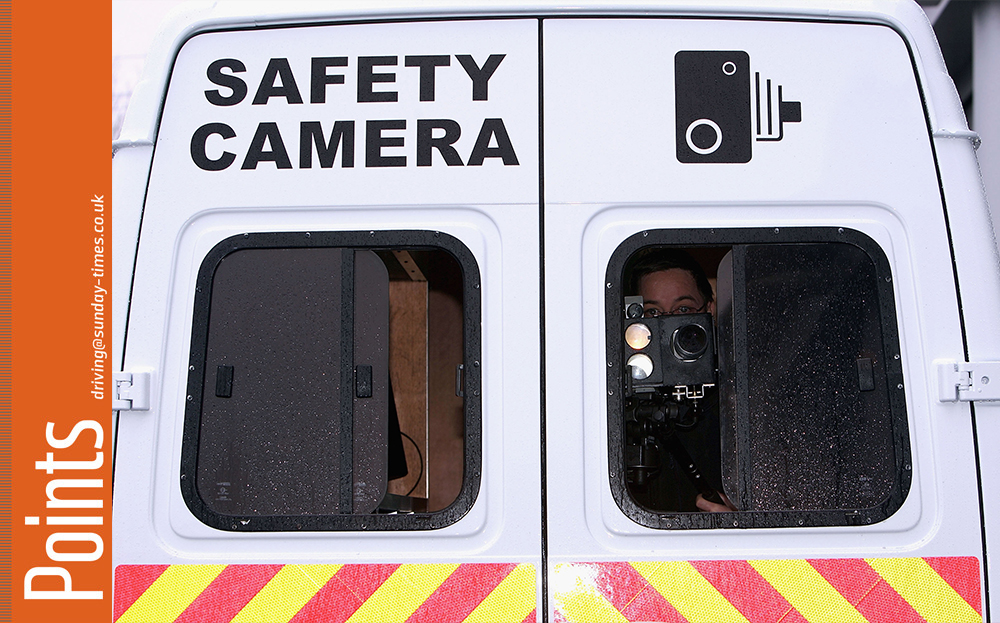 Right van man
Anthony Young complains that he was caught by a speed-trap van parked at a bus stop ("Penalty spot", Points, last week). If he had not been breaking the law, he would not have been caught. The location of the van is irrelevant.
Arthur Harris, Nether Whitacre, Warwickshire
Sinking standards
Ian Rowland says the ride on his Audi is worse than on his Vauxhalls of 25 years ago ("Rough with the smooth", Points, last week). If the potholes in Lancashire are anything like those in my part of the world, it is no wonder the ride is inferior.
Bob Clay, Geddington, Northamptonshire
Comfort zone
I was interested to read the letter saying that older cars had better rides than today's premium brands. We have a BMW 5-series from 2000 and a 325d SE coupé from 2009, and there is no doubt the former's suspension is vastly superior, which is why I always drive it and why passengers invariably comment on how comfortable it is. Why do car makers insist on imposing such uncomfortable vehicles on us?
Richard Sivyer, Cobham, Surrey
Paper trail
Your correspondent who saw the Rolls-Royce driver buying copies of The Sun and the Daily Star need not draw any social conclusions from it ("Read all about it", Points, last week). The driver was merely a chauffeur.
Peter Kurton, Shenfield, Essex
Hot air
The main point about the BMW recall for a faulty front-passenger airbag is whether the car is safe to drive (Car Clinic, last week). Surely the answer is: yes it is, as long as passengers sit in the back.
Danny Michelson, London
Tight fit
How did Jeremy Clarkson get into the Chevrolet Corvette Z06 to test it ("Hold the high fives, Hank, till someone figures out how to drive it", last week)? At 6ft 5in he is only 1in shorter than me and I couldn't swing my legs round to sit in one. In fact how does he drive many of these cars? In a manual car such as the Porsche Boxster, I can't bring my leg back far enough to operate the clutch.
Alan Horten, Ascot, Berkshire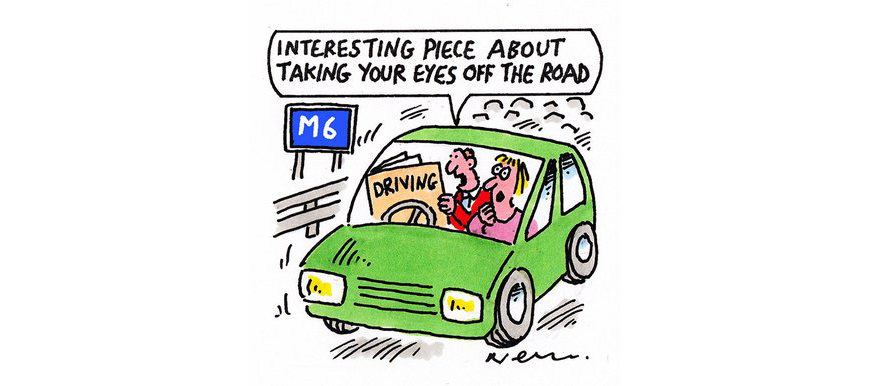 Safety catch
I had the misfortune of driving on the M62 south of Leeds and Bradford. It has become a "smart" motorway, which as far as I can tell means there are now speed cameras every 50 yards and the chance for a bored person sitting in a control room to reduce the limit to 40mph for no apparent reason. All in the name of safety.
How is forcing drivers to be so paranoid that they spend more time watching their speedometers than they do looking out of the windscreen considered "safe"?
Andrew Webb, Cambridge
Out of key
The provision of a spare wheel or run-flat tyres does not end the woes of a blown tyre. How many readers have checked that after a tyre change or service the garage put back the locking wheel nut key? Mechanics will tell you garage floors are littered with them (read more in Car Clinic).
Ernest Mallett, East Molesey, Surrey
Money-driven
Surely the Driver and Vehicle Licensing Agency should allow the current month's tax on the sale of a car to expire and the new owner to buy from the next month ("'Double charging' on car tax stings drivers for £38m", News, last week). This money-grabbing approach just alienates people.
Mike Greenland, Wimborne, Dorset
Fuelling debate
My hobby car is a Mercedes that has never returned more than 20mpg. However, as I don't drive it more than 1,000 miles a year, it still pollutes far less overall than my runaround, a frugal Honda that does almost 15,000 miles a year. Yet although it produces far more CO2 and nitrogen oxides, I pay half as much as vehicle tax for the Honda. Why not tax the fuel that causes the pollution?
Torben Koch, London