Top five best tow cars
Pull up to the bumper
---
Published 15 September 2017
TAKE TO Britain's roads at the weekend and you can't miss the thousands of cars towing caravans, trailers laden with classic cars or boats, horseboxes or even just a modest box on wheels for garden cuttings.
Choosing an appropriate car to tow, however, calls for drivers to do their homework and know the weight that any car is capable of pulling safely. Failing to do so could result in more than just stalled hill starts or a worn-out clutch; serious accidents are frequently caused by drivers trying to tow more than their car is capable of.
A large trailer or caravan could double the weight of the tow car, and trying to control all that bulk through a single hinge – the tow bar – is a challenge for the car's capabilities and a driver's skills behind the wheel.
---
Browse NEW or USED cars for sale
---
Any experienced driver that frequently uses their vehicle to tow will tell you that a good tow car is a stable tow car. As a rule, that means the car should be heavier than what it's pulling. Britain's leading caravanning clubs recommend pulling caravans weighing no more than 85% of the kerbweight of the car.
Hauling such an amount of weight puts a lot of strain on a car's engine and transmission, so the engine will need plenty of pulling power, or torque. It's listed in every car brochure, within the technical specifications of the engine, or is typically published with car reviews, such as those in Driving's archive. The more torque an engine has, and the lower in the rev range it's developed, is generally a good sign that the car will make light work of towing.
Four-wheel drive helps, too, especially if you plan to tow in all weathers, in hilly areas or on slippery surfaces, such as fields or slipways. However, for lighter loads, it's often not necessary.
Here, Auto Trader's car reviewers name their five favourite tow cars to suit different needs and budgets.
Dacia Duster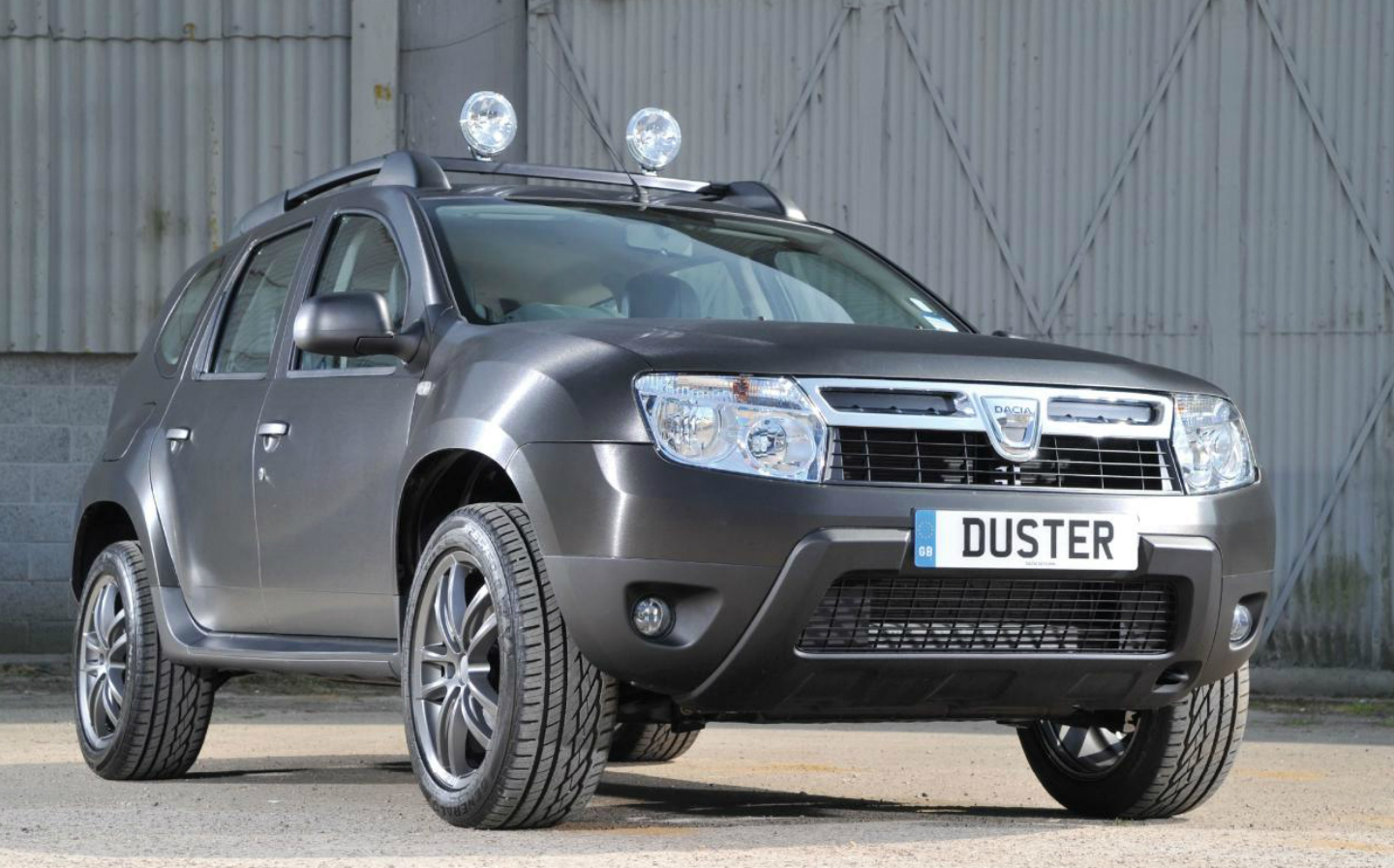 Need an affordable workhorse for lightweight towing duties, but don't want a used car with a limited warranty? New SUVs don't get much cheaper than the Duster, and it makes a decent fist of towing. Given the whole range is affordable, it's worth paying the extra over the entry-level petrol for the diesel engine and four-wheel drive. The diesel has more pulling power than the petrol, and four-wheel drive not only gives it a sure footing but makes the car heavier, which helps with stability. Don't expect the most sophisticated drive, and the interior feels a bit rough and ready, but the Duster is cheap to run as well as to buy, and Lauréate spec is reasonably well-equipped.
Dom Joly has a soft spot for the Dacia Duster – find out why here
Model  Dacia Duster
Auto Trader's pick dCi 110 Lauréate 4×4
Price £16,495
Engine 1.5 turbo four-cylinder diesel
Power 108bhp @ 4,000rpm
Torque 192Ib ft @ 1,750rpm
CO2 emissions 123g/km
Fuel economy 60.1mpg
Boot space 408 litres
Kerb weight 1,325kg
Max braked towing weight 1,500kg
Browse NEW or USED cars for sale
Land Rover Range Rover Sport
You know those big American caravans that look like giant chrome cigars? They're called Airstreams. A luxury caravan like an Airstream deserves an equally luxurious tow car, and the Range Rover Sport is just about perfect for the job. Today's car isn't as heavy as older versions, but it still weighs more than two tonnes and has a whopping 3.5-tonne legal towing limit (3.0 tonnes for the hybrid). The 3.0-litre SDV6 is the pick of the range, as it offers the best balance of performance, refinement and economy. But whichever engine you plump for, the Range Rover Sport is extremely stable while towing. It's the perfect match for your luxury caravan, speedboat or horsebox.
"It is a stupid car and I loved it very much indeed" Jeremy Clarkson reviews the Range Rover Sport SVR
Model  Land Rover Range Rover Sport
Auto Trader's pick 3.0 SDV6 HSE
Price £63,545
Engine 3.0 turbo V6 diesel
Power 302bhp @ 4,000rpm
Torque 516Ib ft @ 1,500rpm
CO2 emissions 185g/km
Fuel economy 40.4mpg
Boot space 489 litres
Kerb weight 2,184kg
Max braked towing weight 3,500kg
Browse NEW or USED cars for sale
Kia Sorento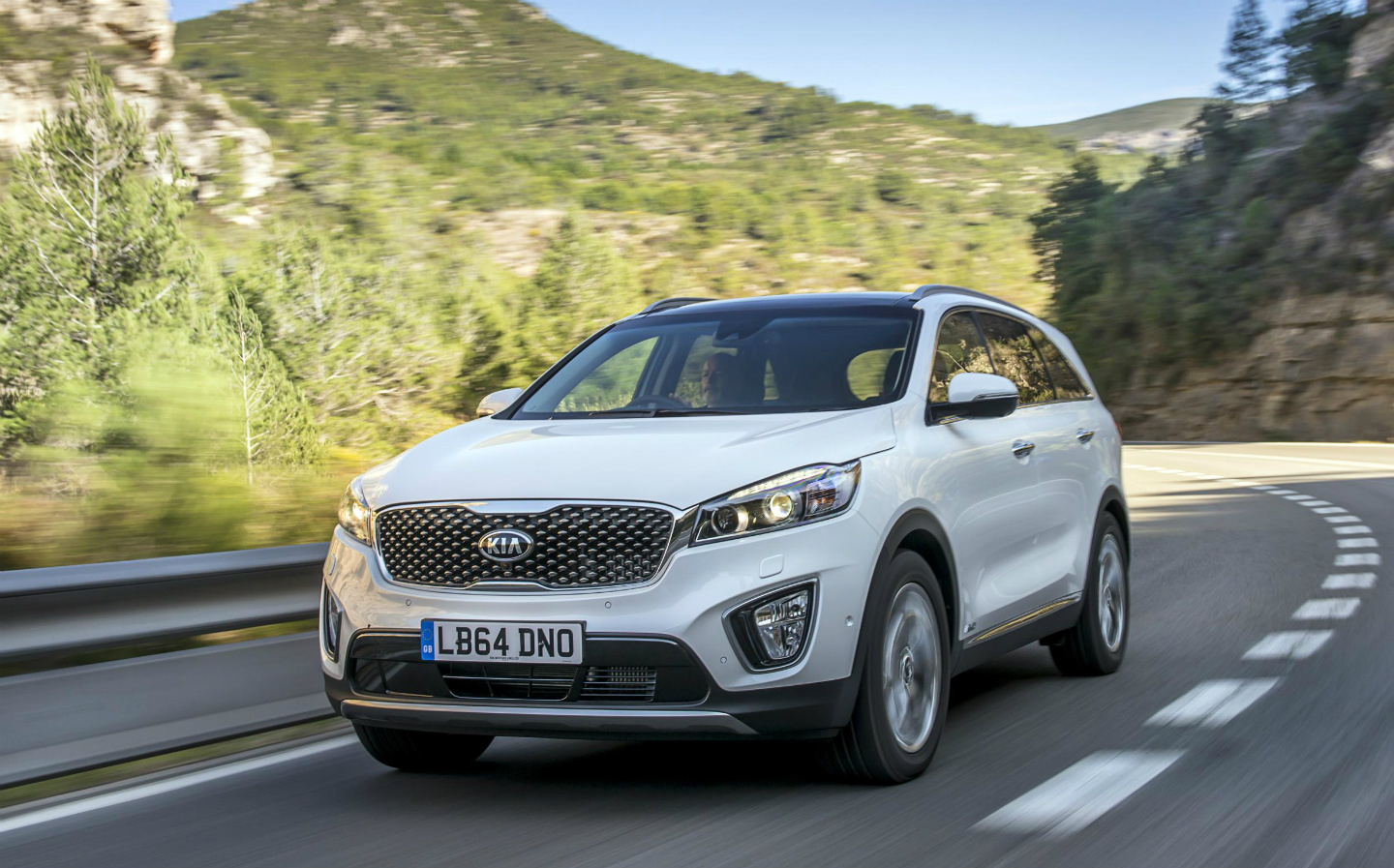 You don't have to break the bank to buy a capable, big 4×4. The Kia Sorento is a lot more affordable than a prestige SUV and comes loaded with standard kit. It's good to tow with, too. The suspension is controlled enough to keep car and trailer steady and secure at speed, and the 2.2-litre diesel engine's generous 325lb ft of torque means it has no trouble pulling heavy caravans or trailers. It's a practical choice, with a roomy seven-seat interior and plenty of luggage room, so long as the third row of seats is folded into the floor.
Read Driving's full review of the Kia Sorento
Model  Kia Sorento
Auto Trader's pick 2.2 CRDi KX-2 manual
Price £32,315
Engine 2.2 turbo four-cylinder diesel
Power 197bhp @ 3,800rpm
Torque 325Ib ft @ 1,500rpm
CO2 emissions 159g/km
Fuel economy 46.3mpg
Boot space 660 litres
Kerb weight 1,896kg
Max braked towing weight 2,500kg
Browse NEW or USED cars for sale
Skoda Superb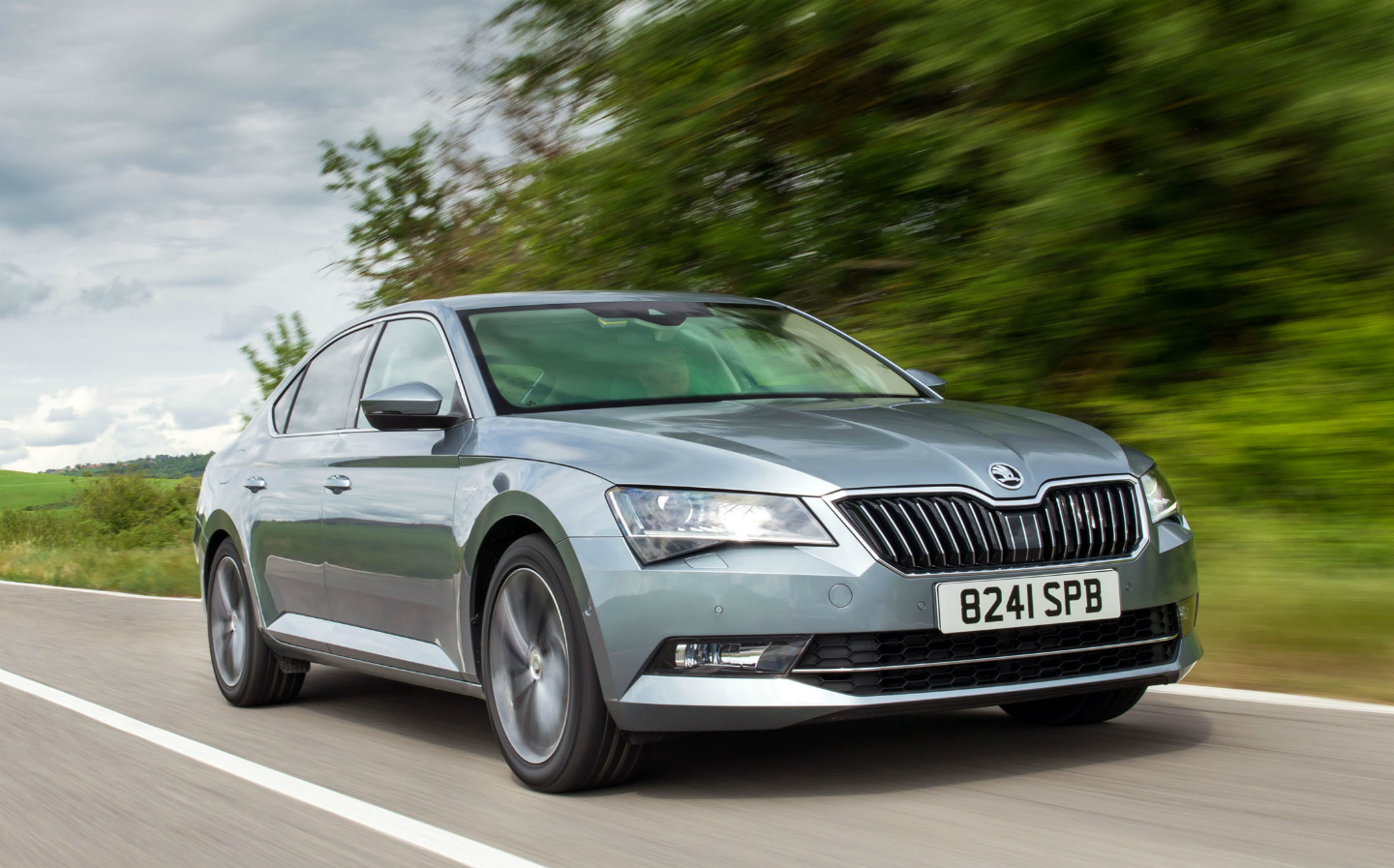 The Skoda Superb makes sense on a lot of levels: it's exceptionally roomy, keenly priced, and the engines are efficient. It works well as a tow car, too, with a welcome stability during high-speed towing. There are 4×4 models if you tow in all weathers, but for a summer caravan holiday one of the front-wheel-drive versions will be just fine. The 148bhp 2.0-litre TDI (diesel) model is strong enough to take towing in its stride, and the boot is big enough to handle a family's holiday luggage. The hatchback model has 625-litres for your bags, putting many estate cars to shame.
"Beneath the surface it essentially boasts some of the best bits from the Golf R and Seat Leon Cupra" Read Driving's review of the Skoda Superb 2.0 TSI 280 4×4
Model  Skoda Superb
Auto Trader's pick 2.0 TDI SE L Executive
Price £26,550
Engine 2.0 turbo four-cylinder diesel
Power 148bhp @ 3,500rpm
Torque 251Ib ft @ 1,750rpm
CO2 emissions 114g/km
Fuel economy 64.2mpg
Boot space 625 litres
Kerb weight 1,445kg
Max braked towing weight 2,000kg
Browse NEW or USED cars for sale
Volkswagen Touran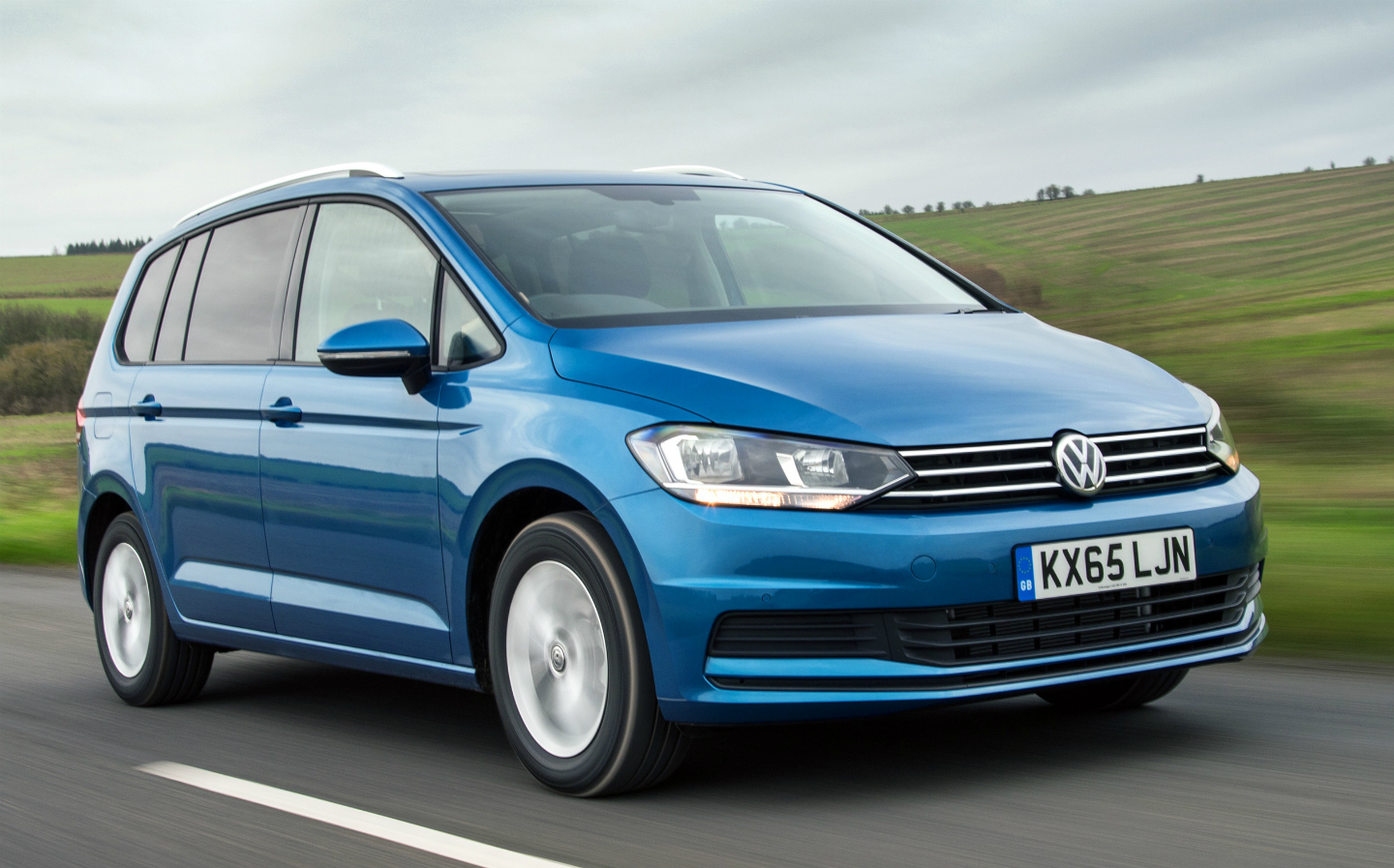 The Touran makes a great family car, and a very capable tow car, too. There's lots of room inside, and the cabin is versatile and easy to live with. Seven can travel in comparative comfort and, if you only need space for five, boot space is generous. As a tow car, the Touran holds a straight and steady course with ease, which makes for relaxing journeys. We'd normally recommend the 1.6-litre diesel, but if you're going to tow with the Touran, it's worth paying a little more for the 148bhp 2.0-litre diesel. You will appreciate the extra pulling power when towing a caravan or trailer.
"If you've given up on life, you've got children and you just need a sensible family car to move you around while you wait to die, the Touran is probably your best bet." Read Jeremy Clarkson's review of the Volkswagen Touran
Model  Volkswagen Touran
Auto Trader's pick 2.0 TDI SE L Executive
Price £26,550
Engine 2.0 turbo four-cylinder diesel
Power 148bhp @ 3,500rpm
Torque 251Ib ft @ 1,750rpm
CO2 emissions 119g/km
Fuel economy 61.4mpg
Boot space 137/743 litres (seven/five seats)
Kerb weight 1,552kg
Max braked towing weight 1,800kg
Browse NEW or USED cars for sale