The Clarkson review: 2016 Volkswagen Touran 2.0 TDI
It could swallow a horse and 47 other things. Anyone with 48 must get a lorry
---
Published 08 February 2016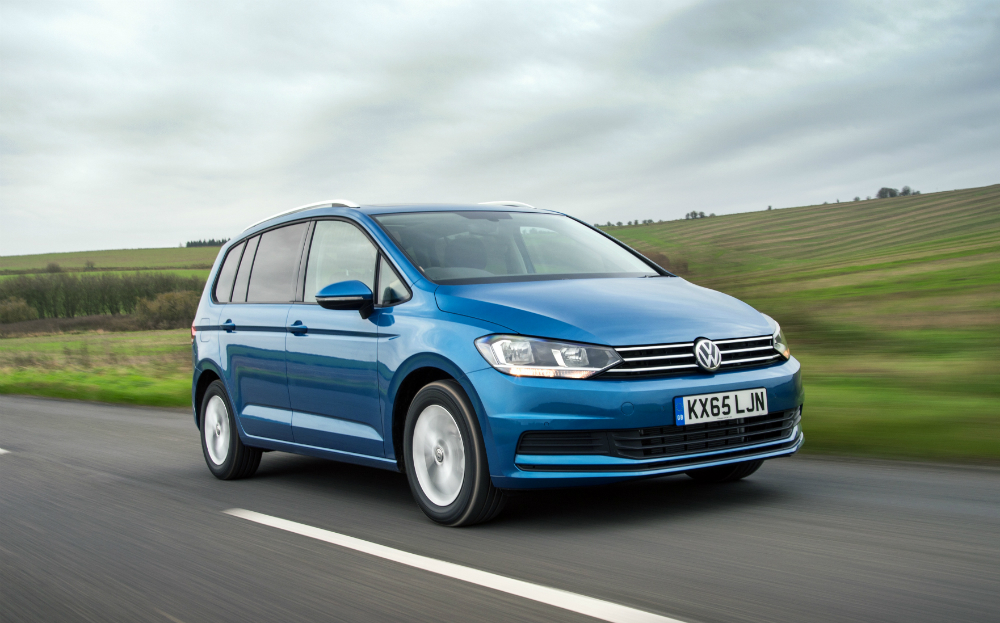 Volkswagen Touran SE Family, £28,215
AFTER A long and dreary drive down the M1 last weekend, the sat nav said I had just six miles to go. And even though it would be six miles across London, I figured that in half an hour I would be kicking off my shoes and sitting back to spend the rest of the day watching television and eating chocolate.
---
View the used Volkswagen Tourans for sale on driving.co.uk
---
So would you like to guess how long it actually took to cover those six miles? No, I'm sorry, but you're not even close. It was two hours and 35 minutes.
I have never seen so many roadworks and cones and temporary traffic lights and buses on diversion. And in every single one of the endless snarl-ups there'd be an Uber driver in his infernal Toyota Prius making everything worse. Or a senior citizen in a Peugeot. And every single rat run I took was festooned with speed humps and width restrictions and dead ends and more Uber drivers pootling about while under the influence of God knows what. Not speed, though, that's for sure.
It's a fairly typical story these days. Everywhere you go, the roads are being turned into cycle ways and bus lanes and pedestrian zones. Which means you are being inconvenienced while the council builds something to inconvenience you for ever. And last week that made me stare with barely concealed contempt at the gearlever in my Volkswagen Touran test car.
"Why," I wailed inwardly, "would anyone ever buy a car with a manual gearbox these days?" It's like saying: "I don't need a television with a remote control. I'm perfectly capable of walking over to it and changing the channel myself."
Yes, on a racetrack or a deserted switchback road in the Atlas mountains a manual gearbox is sublime. Snapping it up a cog when you reach the red line and double declutching on the way back down . . . ooh, it makes me go all tingly.
But we don't drive on racetracks or in the Atlas mountains. We drive on the Oxford ring road, where there are narrow lanes and signs saying you are not allowed to overtake cyclists. And here a car with a manual gearbox is just annoying.
I had it in my mind as I sat in the Touran, fuming, that these days — with flappy-paddle gearboxes and automatics being fairly cheap and easy — the only people who would buy an old-fashioned gearstick manual are the sort who choose not to have a washing machine because they prefer to clean their clothes in the local river.
Buying a car with a manual gearbox is like saying "I don't need a television with a remote control"
It seems, however, that I'm wrong. Yes, automatics in whatever form are becoming more popular, but even so, more than 70% of all cars sold in Britain have manual gearboxes. That means more than 70% of Britain's car drivers are mad.
There was a time when automatics chewed fuel, weighed a ton and cost about the same as a house. And there was a time too when the halfway-house arrangement — usually a manual gearbox operated without a clutch pedal via flappy paddles on the steering column — was jerky and complicated and completely incapable of setting off without making more smoke than a First World War battleship. Those days are gone. Flappy-paddle gearboxes now are sublime. Fast. Easy. Rewarding. Nice.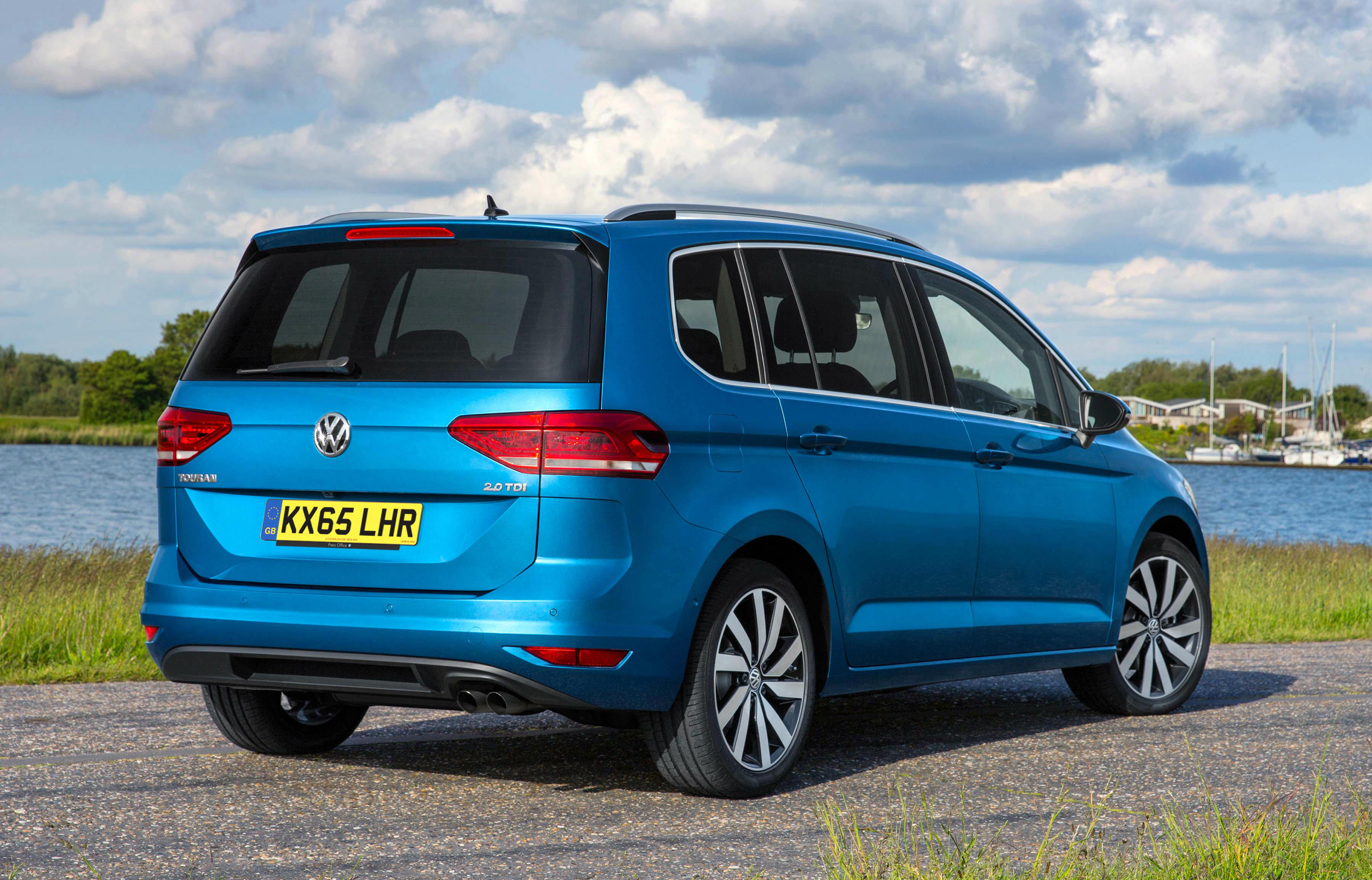 But there I was in the Touran, pumping away at the clutch and manually moving the sort of lever that would be familiar to any Victorian signalman. And I felt like one of those people who won't have a mobile phone because they've a perfectly good Bakelite landline device at home.
Before we get on to a road test of the actual car, I should make one point. If you pass your driving test in a vehicle with a flappy-paddle setup, which is technically a manual, you are only permitted to drive automatics on the road. Which means, of course, you can drive a car with flappy paddles. Even though — as I just said — it's technically a manual. Odd, eh?
Anyway, the car. Well, it may be called a Touran and it may be billed as a people carrier — it comes with three rows of seats — but when all is said and done it's a Golf. So you get all the Golf features, including eco-tips that flash up on the dash asking you to maybe think about driving more ecologically, to which you can now reply: "If I wanted to drive ecologically, I wouldn't have bought an effing Volkswagen diesel, would I?"
You also get a sat nav system that sometimes turns itself off. A quick check on Google says this is a common fault and the cure is to stop the car, get out, lock it, unlock it, get back in and start the engine again. In other words it's the same as your Sky box and your phone and your laptop. You turn it off and on again.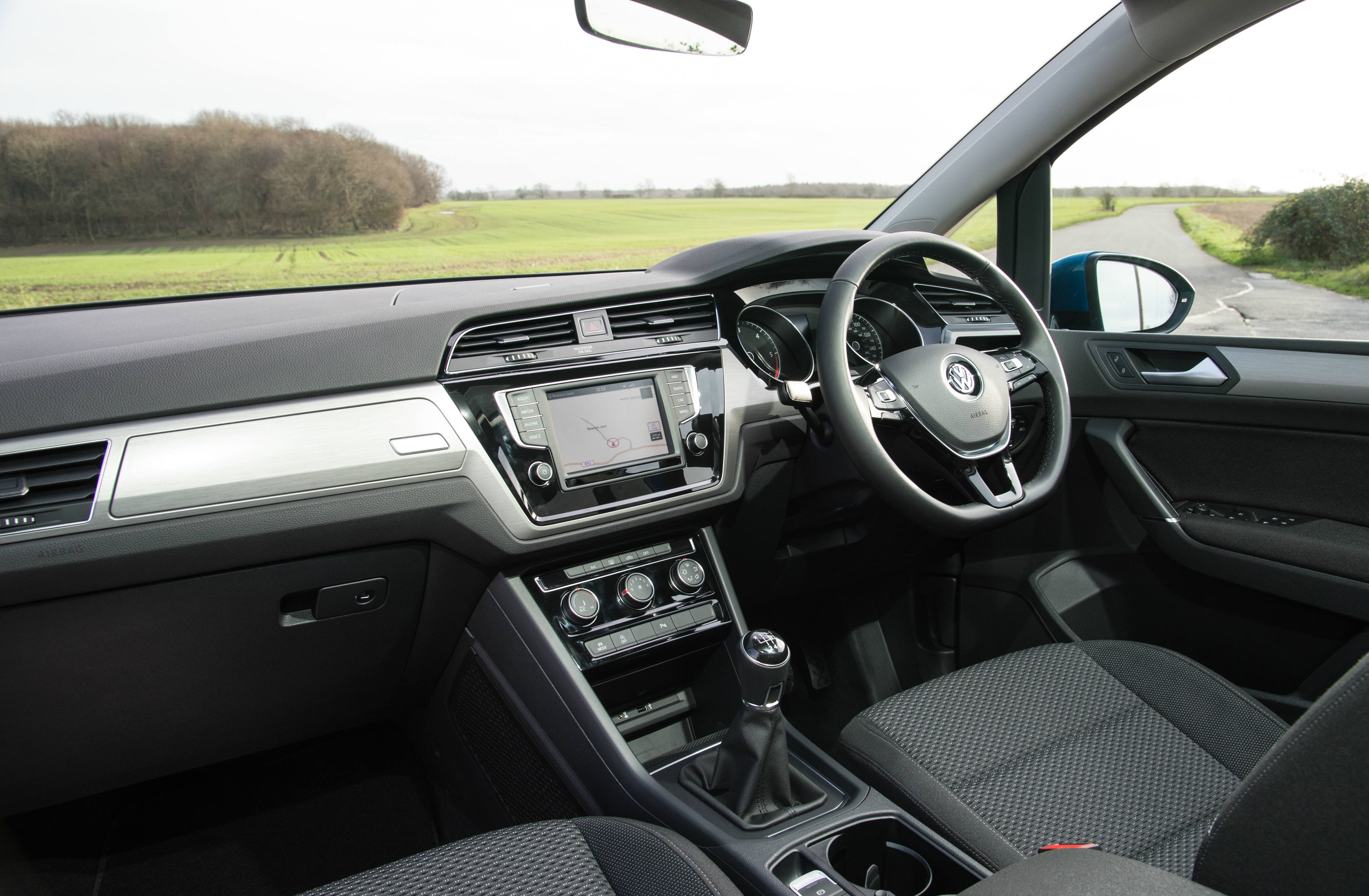 And that's about it so far as faults are concerned. Even the styling is right, chiefly because there isn't any. It's modelled, from what I can see, on the box in which chest freezers are delivered, and that's exactly how it should be, because anyone who needs three rows of seats has plainly done the children thing and no longer has any need for sleek curves and a barking, snarling exhaust. Or they are a taxi driver. In which case the same thing applies.
Inside, the seats can be moved about so easily that even I managed it without swearing once. And when they are folded away, the boot is more than 700 litres bigger than the boot in a Golf. It's so big in fact that you could transport a medium-sized horse, no problem at all.
And get this: there are 47 cubbyholes. Which means it's no use at all for someone who needs 48 places to store stuff. But for everyone else it's great. My test car also had a glass roof. Which was nice, for no reason that I can think of.
Other touches include an optional system with an app called Cam-Connect that when used in conjunction with a GoPro Hero4 camcorder feeds an image or — if you're stationary or driving slowly — footage of what's happening in the back to the screen on the dash. I thought at first this might be some kind of porn-based feature, but it's so you don't have to turn round to see if the children are fighting.
And you don't have to shout at them either because your voice is picked up by the hands-free unit and fed via the speakers to the people in the back. VW really has thought this one through.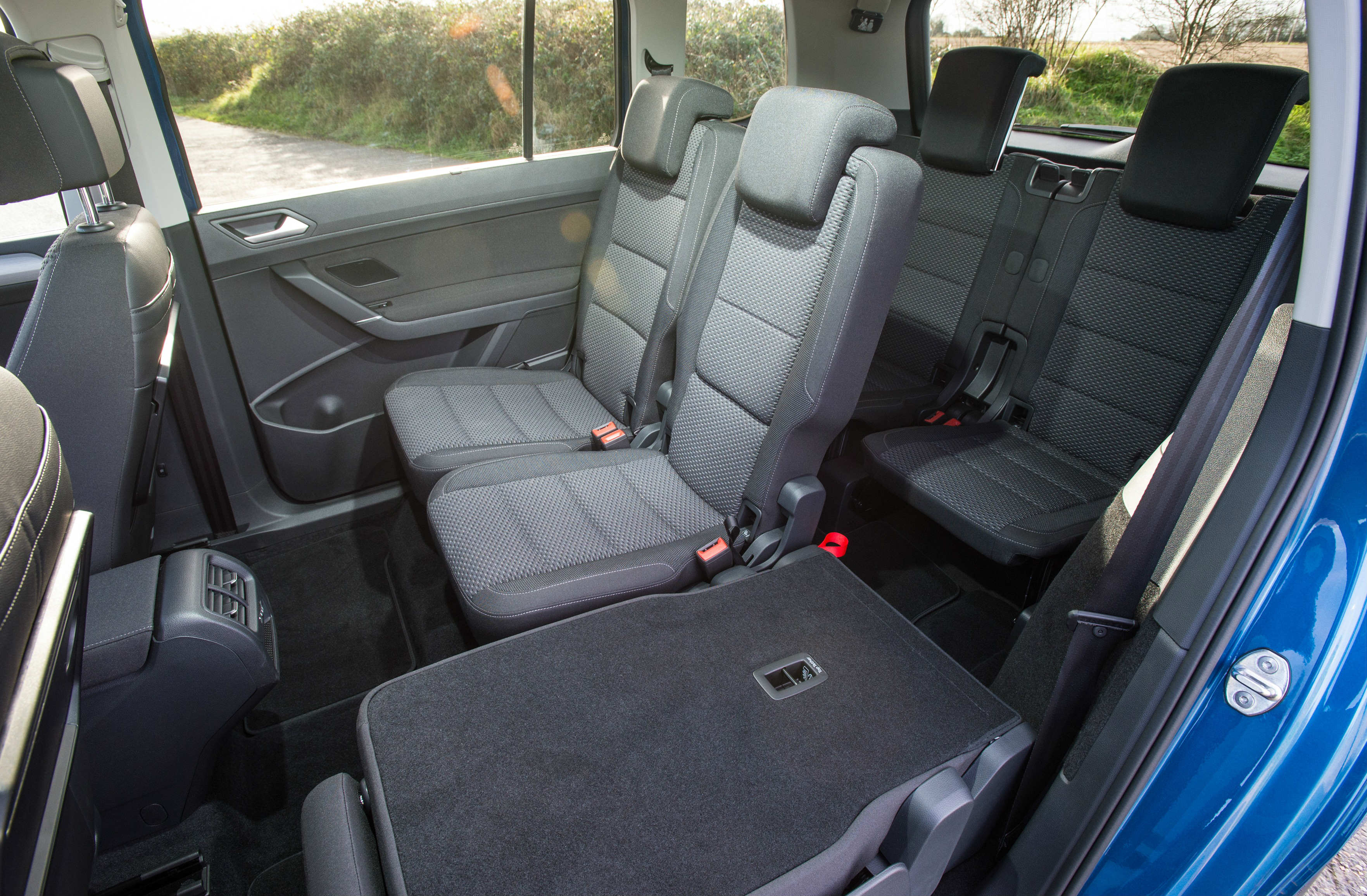 To drive? Well, apart from the manual gearbox, it was pretty good. Perhaps it's not quite as comfy over the bumps as a Renault Scénic, but the upside of this is that the people in the back are less likely to become vomity should you ever find yourself on a switchback road in the Atlas mountains.
I've said for many years that the only people carrier worth buying is Volvo's XC90, but the new one is very big — and pricy. I also used to quite like the Vauxhall Zafira, which had a clever seating arrangement, but I see from the tabloid newspapers that these days Vauxhalls are even more likely to burst into flames than hoverboards.
And so if you've given up on life, you've got children and you just need a sensible family car to move you around while you wait to die, the Touran is probably your best bet.
2016 Volkswagen Touran SE Family specifications
PRICE: £28,215
ENGINE: 1968cc, 4 cylinders, diesel
POWER: 148bhp @ 3500rpm
TORQUE: 251 lb ft @ 1750rpm
TRANSMISSION: 6-speed manual
ACCELERATION: 0-62mph: 9.3sec
TOP SPEED: 129mph
FUEL: 64.2mpg (combined)
CO2: 116g/km
ROAD TAX BAND: C (Free for first year; £30 thereafter)
RELEASE DATE: On sale now
---
Browse NEW or USED cars for sale on driving.co.uk
---