Watch the Hoonigans cut a Volvo estate in half and pull stoppies
Get shorty
VOLVO ESTATES are usually spotted carrying Labradors or pulling caravans but after the team at The Hoonigans get their hands – and angle grinders – on one the only thing it pulls are spectacular stunts.
The gearheads behind Ken Block's gymkhana video series have answered a question that countless drivers and daydreamers have found themselves mulling over: what would happen if you cut a car in half and tried to drive it?
As you can see from the video, the answer is that it will pull some pretty spectacular stoppies – effectively a wheelie in reverse, normally performed by motorbike or BMX riders.
---
Browse NEW or USED cars for sale
---
The bad news is that when it comes back down to earth, it does so with such a wallop that even Volvo's famously comfortable, thickly cushioned seats aren't enough to save the driver's back from an eye-wincing impact.
The idea may not be new – even Jeremy Clarkson has tried his hand at cutting a car in half, after creating the Halfa Romeo, for The Grand Tour – but the moves pulled by the Volvo are impressive nonetheless.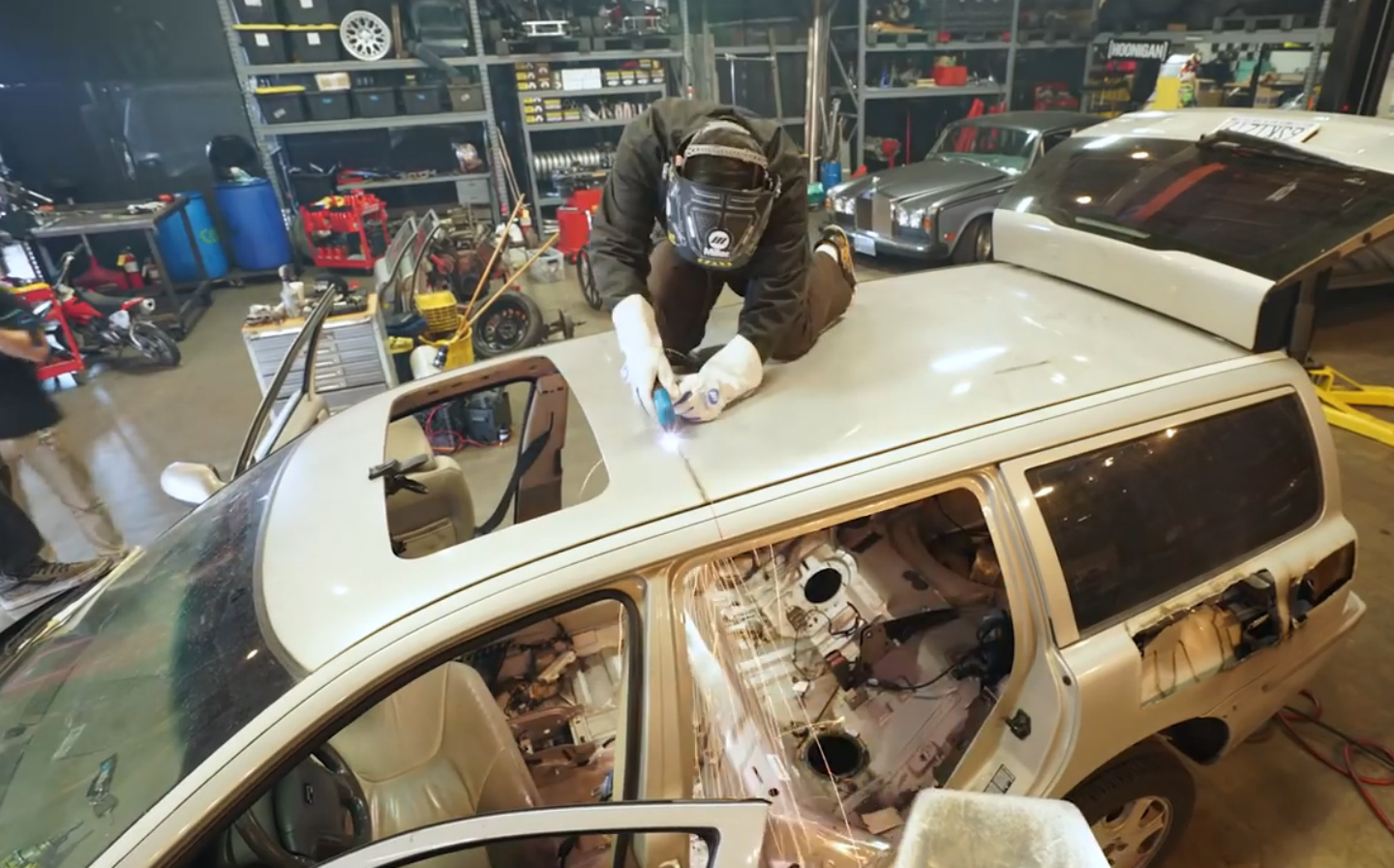 All appears to be going well for the hastily prepared cut n' shut estate car, until the makeshift fuel line is torn in half as the end of the newly shortened Volvo drags along the road, because nobody thought to run it out of harms way.
Never again let it be said that Volvos are as boring to drive as watching paint dry.
Tweet to @squarejames Follow @squarejames
Watch the Hoonigan team get huge air in a 1991 Ford Bronco 'prerunner'