Watch Guy Martin set new 78mph record on the Wall of Death
Breaking the motorway speed limit. . . on a wall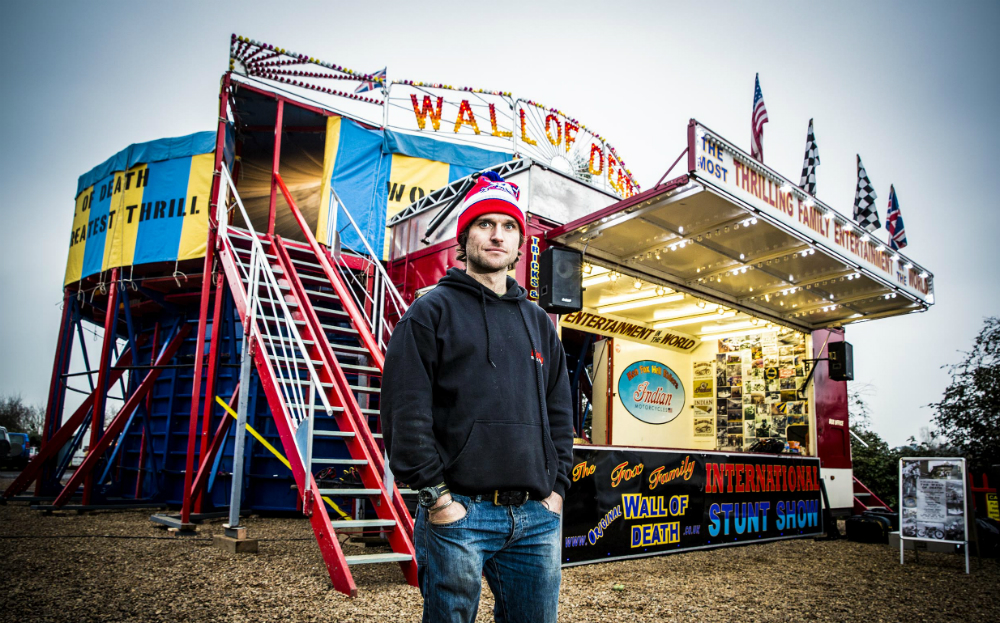 GUY Martin has successfully beaten the record for riding a motorbike around a Wall of Death. The motorcycle racer, TV star and daredevil lapped a 40m diameter wall, built for the challenge, at an average speed of 78.15mph — and the feat left viewers feeling dizzy in the comfort of their armchairs.
Facing a real risk of passing out from the G-force to which his body would be subjected, Martin trained with Ken Fox and the Hell Riders, said to be the UK's greatest Wall of Death troupe, which has been shaking up thrill-seeking audiences since the 1920s.
The Wall of Death used for the stunt was designed by Dr Hugh Hunt, an Australian mechanical engineer from Trinity College, Cambridge. It was four times the size of typical structures that have toured with fairgrounds since the early 1900s.
---
Browse NEW or USED cars for sale on driving.co.uk
---
This allowed Martin to reach higher speeds and additional bracing was provided by shipping containers — essential given that the handbuilt bike would effectively increase in weight by two tons due to the forces acting upon it.
"You could spend 10 years building and developing a bike, but it wouldn't make any difference. The limiting factor on there is me," said Martin, after the challenge. At one point his body was subjected to 6.69G — more than six times the force of gravity. 
The feat was even more remarkable considering that Martin broke his back in August last year after crashing while leading the Ulster Grand Prix Dunrod 150 Superbike race.
Writing in Driving last October, when he announced his challenge, Martin told how he'd arrived for his first training session with Fox believing he could pull it off without a problem, before the enormity of the task dawned on him.
He said, "…after riding on Ken's handlebars, all I could think was: 'Bloody hell!'"
His daring feat attracted huge audiences for Channel 4's live broadcast. A peak of 3.7m viewers watched from the edge of their seats, more than some heavily promoted shows, such as The Island with Bear Grylls.
Guinness World Records confirmed that the attempt set a new record of 78.15mph — and a benchmark for other daredevils to aim for.
"He's done good," said Ken Fox, his mentor.
Also read: Guy Martin on his Volvo – the fastest car in Britain