The best motoring TV and movies to stream this Christmas
---
Published 21 December 2021
WITH CHRISTMAS upon us, what better way to relax after a long, hard year than by putting your feet up and streaming some of the best automotive TV and movies?
With the success over the last ten years or so of films such as Rush, Senna and Le Mans '66, there's now a glut of content out there catering to petrolheads and motorsports enthusiasts.
We take a look at some of the best to binge this Christmas.
The Grand Tour Presents: Carnage a Trois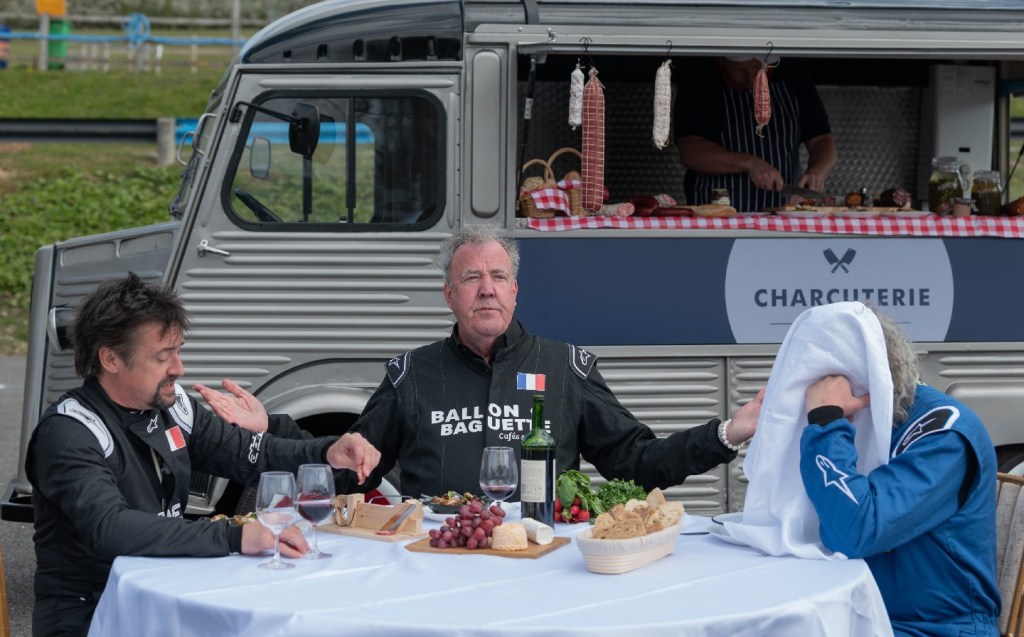 The boys are back with the latest Grand Tour special, staying a little closer to home than usual this year. Carnage a Trois sees the trio taking a look at our nearest continental neighbours, the French, through an automotive lens and trying to figure out why their cars are so weird.
There are the usual mix of crashes, smashes, the odd fire and a 2CV being dropped from a helicopter, as well as an admiring look at classics such as the Citroën SM and the propeller-driven Léyat Hélica.
Available on Amazon Prime Video
Bad Sport: Need for Weed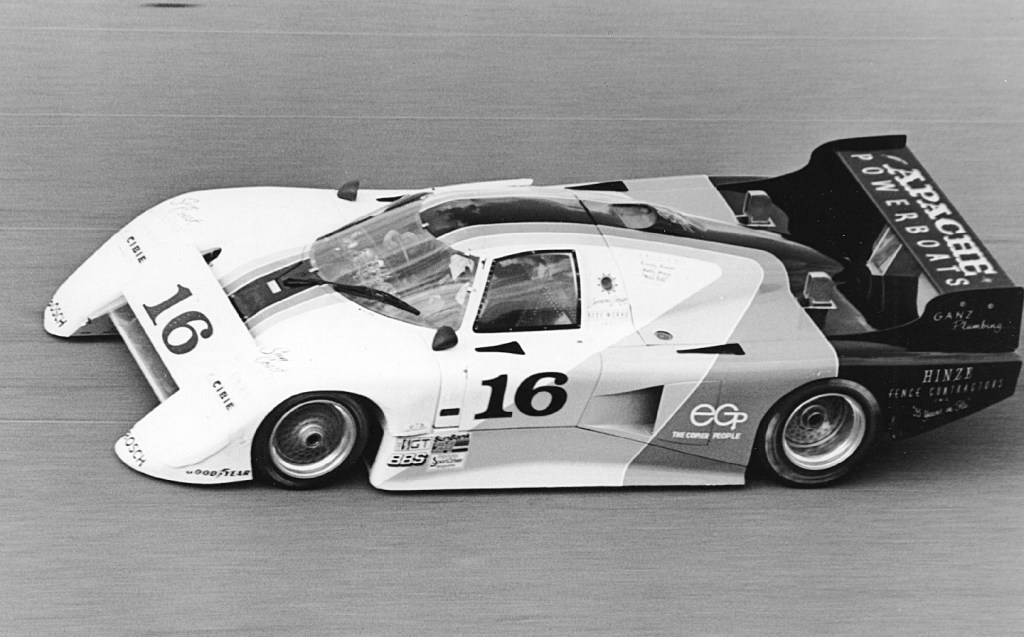 Episode two of this Netflix documentary series in which "true crime and sport intersect" looks at Randy Lanier, an American marijuana dealer who got a taste for racing and funded his track exploits through bigger and bigger drug deals.
His dream was to race at the Indy 500, and thanks to his extraordinarily large pot-dealing business, and some genuine talent behind the wheel, it came true. Before, inevitably, it all went wrong big-time.
Whether you know this true story or not, you'll watch open-mouthed at the scale of Lanier's ambition.
Available on Netflix.
Fifth Gear Recharged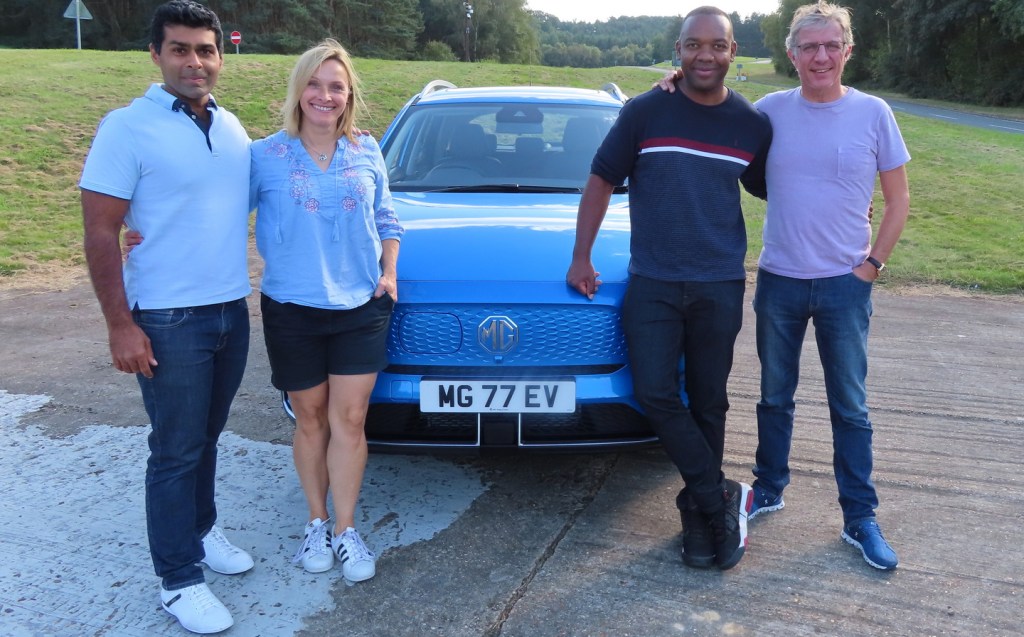 Fifth Gear is back and this time it's electric. Along with Fifth Gear regulars Jason Plato and Vicki Butler-Henderson, the team is now joined by former Top Gear host Rory Reid, Goblin Works Garage presenter, Jimmy de Ville, Formula E driver and F1 commentator, Karun Chandhok and journalist Grace Webb.
The show looks at the contemporary world of electric vehicles from converted Porsche 911 restomods to the latest electric hot hatches, with plenty of sensible advice thrown in. As informative as it is entertaining.
Thursdays on Quest and streaming on Discovery+
Mike Brewer's World of Cars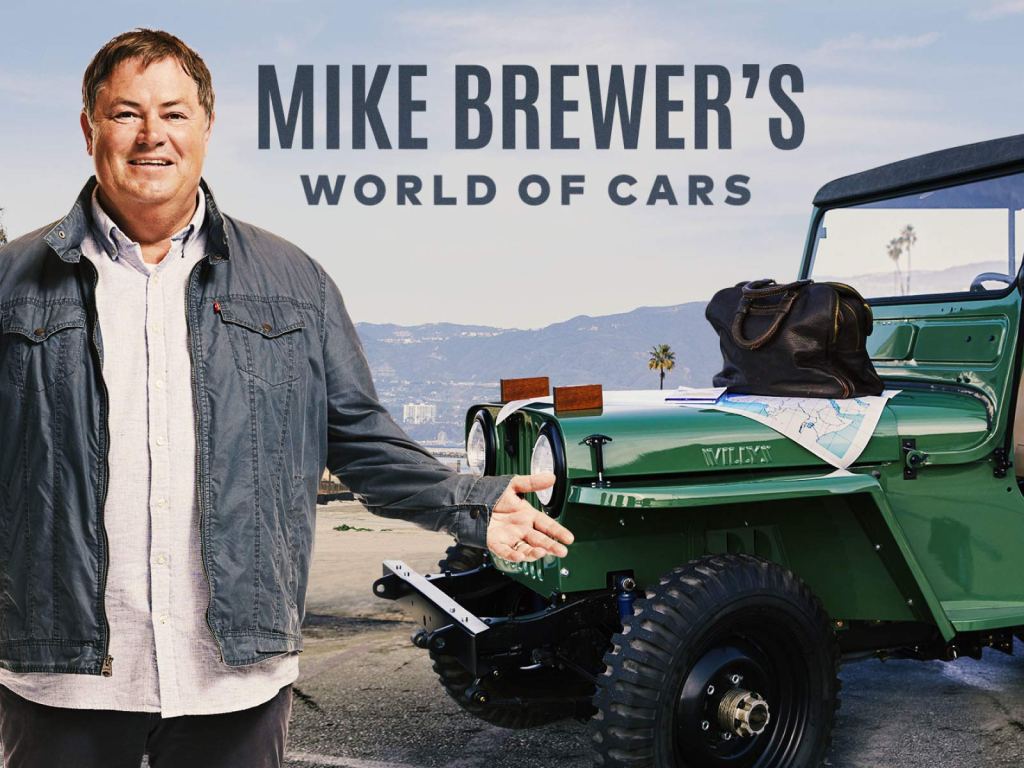 Part car show, part travel show, wheeler-dealer Mike Brewer takes a hands-on look at car culture across Britain and America including the Los Angeles low-rider scene, top fuel dragsters, the world of car customisers, EV converters and the unlikely cottage industries that keep old cars on the road.
Episodes are under 30 minutes long, so they're bite-sized, convenient and eminently binge-worthy.
Available on Amazon Prime Video
Crash and Burn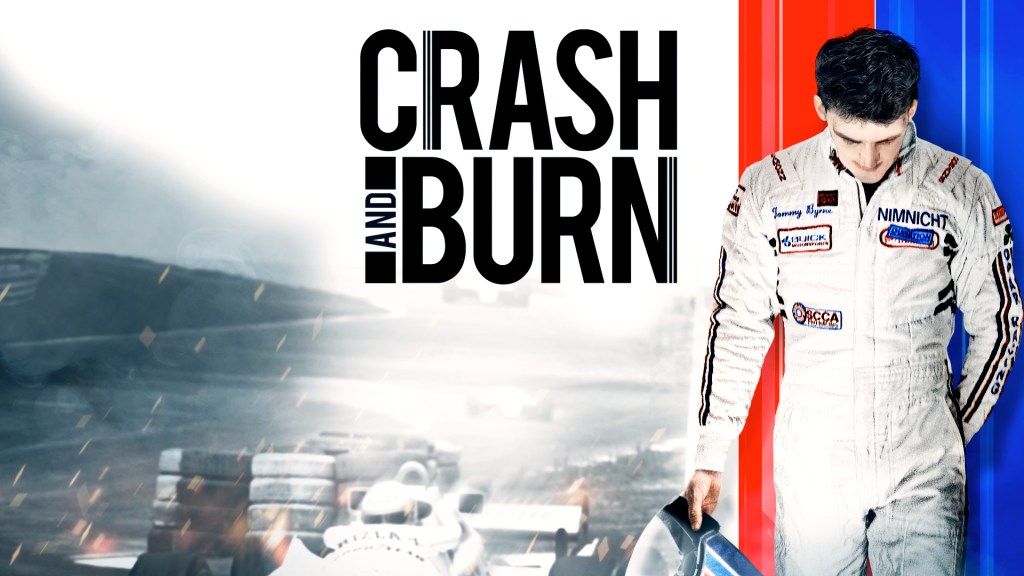 Irish driver Tommy Byrne could have been the Next Big Thing. Forf a short time in the 1980s his name was mentioned in the same breath as that of Ayrton Senna.
Alas, it wasn't to be for the headstrong, hard-living Byrne whose hot temper and refusal to play by F1's rules meant that his spectacular downfall wasn't even preceded by any towering success.
Crash and Burn is the documentary story of a real 'bad boy' in stark contrast to today's buttoned-up, sponsor-minded racing drivers. Raucous.
Available to stream on Amazon Prime Video, Vimeo, YouTube, Google Play and Apple TV
Winning: The Racing Life of Paul Newman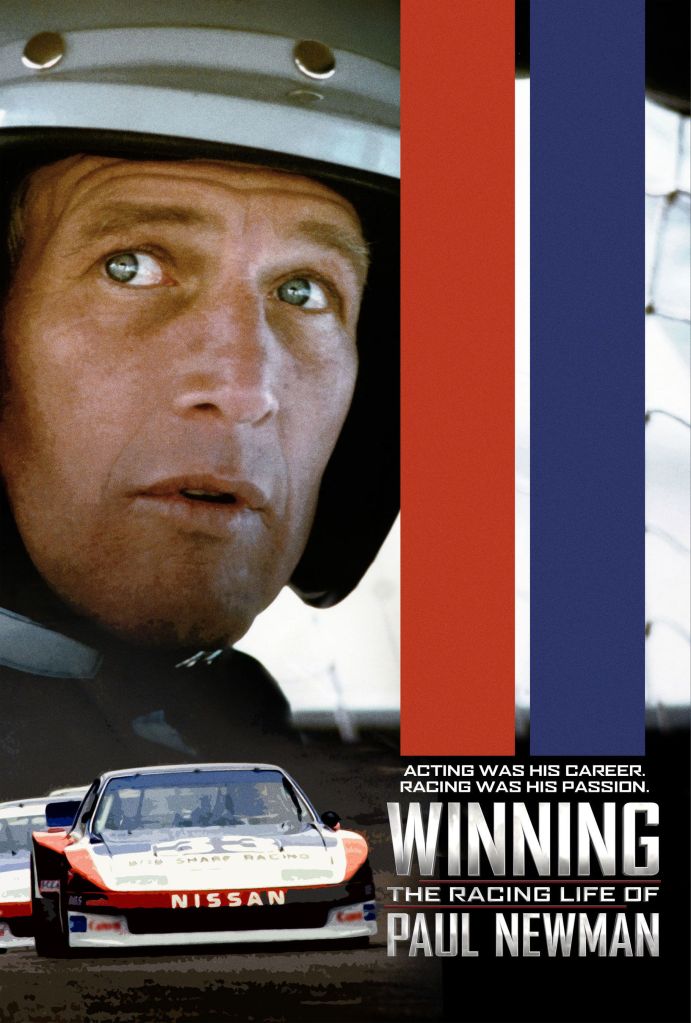 Forget McQueen — Paul Newman was the real talent when it came to movie stars who could drive. The actor became interested in motorsport in the late 1960s and, for the next forty years, his passion only grew as he improved behind the wheel.
And he was good: Newman wasn't happy with his own performance in a Porsche 935 at Le Mans in 1979, but his car finished second. Newman went on to run his own successful team.
Winning is a well-made look at Hollywood's biggest petrolhead featuring interviews with co-stars such as Robert Redford, Robert Wagner and fellow drivers such as Mario Andretti and Willy T. Ribbs.
Streaming on Apple TV, Google Play and YouTube
Uppity: The Willy T. Ribbs Story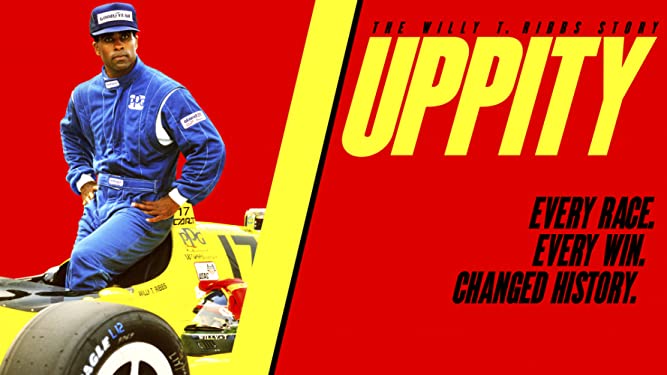 Willy T. Ribbs features in the documentary about Paul Newman (above), just as Paul Newman features in this documentary about Ribbs made by the same company.
Having won the Formula Ford series in Britain in 1977, African-American driver Ribbs returned to the US where, amid racially motivated discrimination including death threats and sabotage, Ribbs forged a successful career as a racing driver, becoming the first black man to race in the Indianapolis 500 in 1991.
A compelling documentary with a great interview cast including Bernie Ecclestone, Dan Gurney and members of the Unser family.
Streaming on Netflix
Schumacher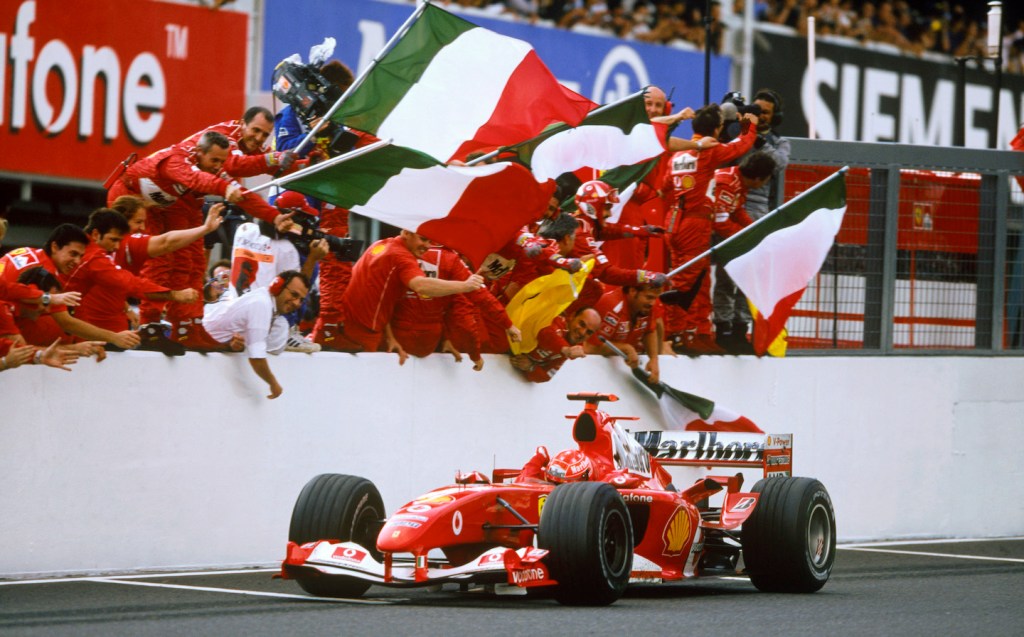 Michael Schumacher's tally of seven F1 world championships has yet to be beaten and Netflix's 2021 documentary, Schumacher, looks in depth at one of the sports true icons. It charts his career from karting career to the dazzling heights of his early-2000s stint with Ferrari.
The documentary marks the first time Schumacher's family has spoken about the skiing accident in 2013 that left him with a life-changing brain injury (though not in great detail).
It's an at times touching portrait of a driver whose main emotions often seemed to only veer between anger and laser-sharp focus. Read our review here.
Streaming on Netflix
Formula 1: Drive to Survive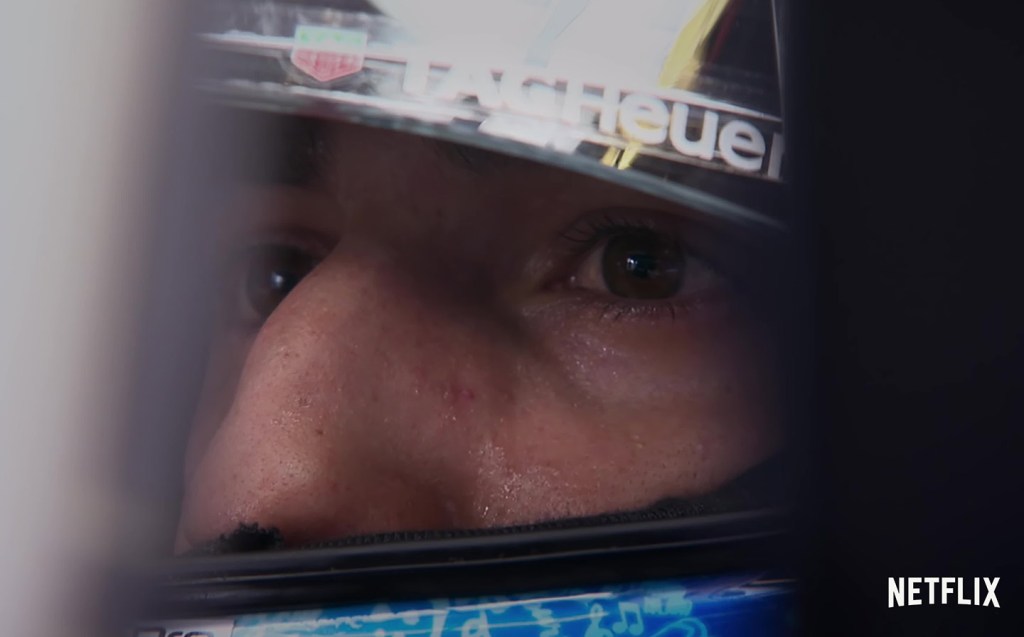 F1 fans will likely need to wait until the spring for the hotly-anticipated fourth series of Netflix's Formula 1: Drive to Survive featuring the white-hot rivalry between Lewis Hamilton and Max Verstappen.
Until then, the preceding three series of the show are available. They're credited with bringing substantial numbers of new fans to the sport thanks to a more personal, behind-the-scenes look at F1 allowing more of the drivers' personalities to shine through.
Definitely binge-worthy and an interesting look at the lead-up to the extraordinary 2021 season.
Streaming on Netflix
The Love Bug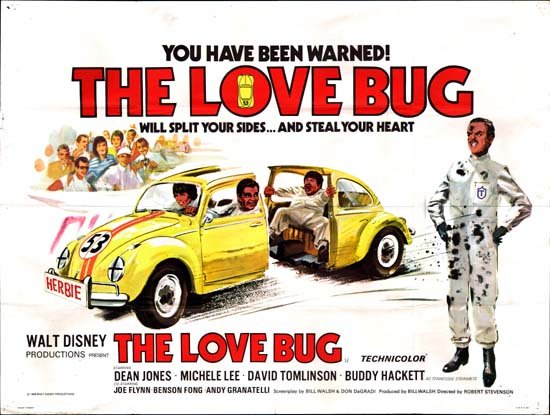 While there are loads of documentaries and movies about F1 and the like, there aren't that many about Volkswagens with minds of their own. Well, if that's what you're looking for, Disney+ has you covered.
All four of the classic Herbie films are available to stream including The Love Bug, Herbie Goes Bananas, Herbie Rides Again and Herbie Goes to Monte Carlo. All are as much fun for adults as they are for kids with some great scenes of 1960s clubman racing for car spotters. And yes, the Lindsay Lohan one is available too.
Stream on Disney+
Tweet to @ST_Driving Follow @ST_Driving
Related articles
Latest articles