RAC, AA or Green Flag: which breakdown service can fix our car fastest?
Ready, repair, go — who'll get you back on the road?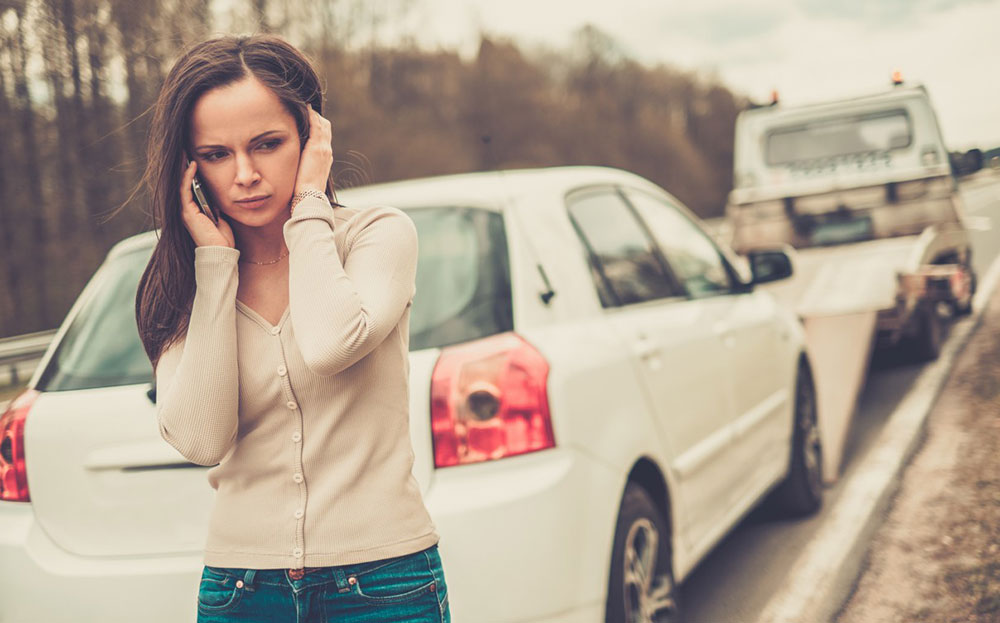 IT'S EASY to read car reviews, compare insurance quotes and find the cheapest petrol station near your house, but how do you work out which breakdown service to join? The internet doesn't provide an obvious answer. You might read online that the RAC once scored 830 out of 1,000 in a customer satisfaction survey, compared with 825 for the AA. But what does that difference represent? And what does satisfaction mean exactly?
---
Click to read car REVIEWS or search NEW or USED cars for sale on driving.co.uk
---
Review sites aren't always a lot of help, typically featuring a selection of polarised verdicts of either one or five stars — and rarely anything in between. You might compare costs, wondering whether you will regret saving £10 when you're stuck on the hard shoulder in a gale, wondering where your recovery van is.
What's needed is a trial that's easy to understand and that tests what really matters: how quickly a breakdown service can get you back on the road. With that in mind, we set up a test, deliberately inflicting a fault on a 2.5-litre petrol Rover 75 Tourer from 2002 and then summoning Britain's three largest breakdown services to see how they would respond.
Like any motorist stranded by the roadside, we weren't interested in whether the breakdown van was clean, whether the patrolman smiled a lot, or wore a tie, or whether the phone operator followed the corporate questionnaire. We just wanted the problem fixed.
The fault was also designed to show how patrols assess a breakdown, which can help to indicate whether they would be successful at repairing other issues.
I joined the AA, RAC and Green Flag like any normal customer by signing up online and paying the membership fee. At no point in the test did I reveal I was a journalist.
The only thing impossible to disguise was our shock at the difference in performance. Our test revealed a worrying lack of competency from a patrol for one of the three services.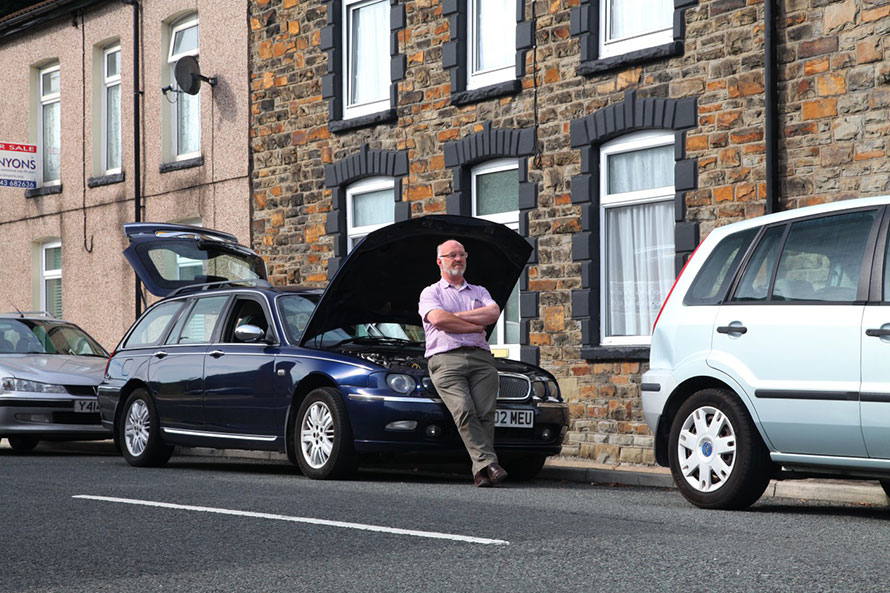 Until 11 years ago it would have been me who was quaking at these results, as I was responsible for training AA patrols. I no longer have any connection with the organisation, but my experience stood me in good stead when it came to setting up and carrying out the test.
The trial was designed to ensure that basic performance (the time taken to respond and fix the fault) made up most of the score. Each patrol was presented with exactly the same situation, so there was no hint of favouritism.
Incidentally, there was supposed to have been a fourth test. RecoverMe has been getting good reviews, but I tried to join several times via its website and could not because the site did not recognise my postcode. Phone calls also went unanswered.
The fault
Choosing the fault for our trial of roadside recovery services was tricky: it had to be difficult enough to test the patrolman properly — no flat tyres here — but not so fiendish that you could excuse them for recommending that you visit a garage.
We decided to sabotage the main relay switch. This is the electronic component that turns on the engine management system, powering the fuel injection and spark plugs. Without it the car won't start.
We replaced the part, located under the bonnet with other relays and fuses, with a faulty version. This meant the engine would just turn over lifelessly on the starter motor. Any patrolman with basic car knowledge should be able to spot this fault.
The second half of the test was repairing it. The simplest fix is to replace the faulty relay. And the easiest way to do this is to cannibalise the vehicle and take an identical relay that turns on the heated rear window. This is next to the main relay, so is easy to find. The car will work perfectly — minus the heated rear window — until you get to a garage or buy another relay (from any accessory shop for about £7) and plug it in.
A good technician should take no more than 10 minutes to find the fault, change the relay and start the engine.
THE RAC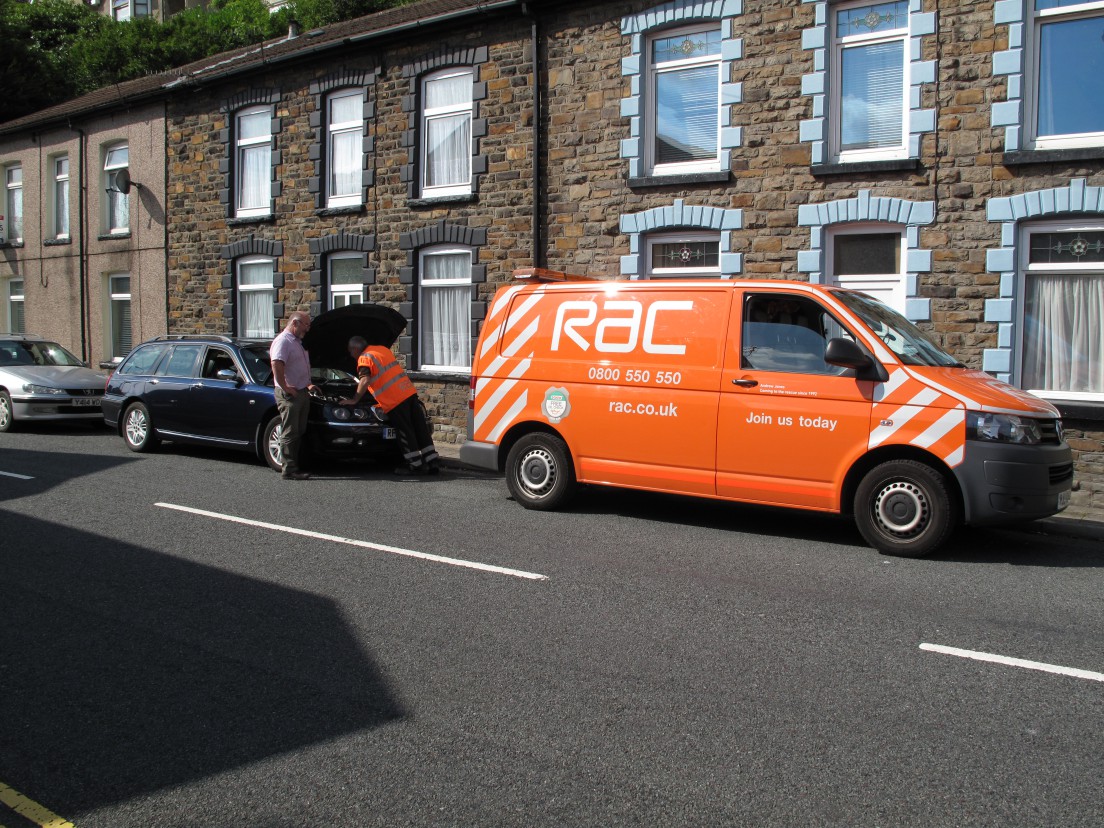 To add an extra challenge we decided against staging the breakdown in the home counties or on a busy motorway where patrols are close by. Instead we drove to about 10 miles northwest of Cardiff in the Rhondda Valley, south Wales. The RAC was our first call at 10.15 on a sunny Monday morning. The call was answered straight away and dealt with quickly and efficiently. The operator was not at all fazed by Welsh road names and said a patrol would be with me within the hour. Excellent start — top marks.
The RAC van drove up at exactly 11 o'clock — 40 minutes after my call ended — so top marks for speed, too.
The patrolman listened to the engine spinning lifelessly, made sure I hadn't run out of petrol and then plugged in his computer.
Within a couple of minutes he had found the dodgy relay switch, replaced it with the heated window one and the car was running.
I was good to go, but not until I had filled in a customer satisfaction survey on his computer. Did the phone call exceed my expectations? Would I recommend the RAC to my family and friends? I have not deducted any points for the meaningless survey, even though it actually took as long as the repair. After all, I was on my way at 11.20am, a creditable one hour after I finished my initial call to the service.
Verdict: Almost top marks for the RAC's patrol. The technician disconnected the battery for a couple of minutes to "reboot" the car — valid for some faults but irrelevant for this one. The fact that he told me not to turn off the engine before he left didn't inspire confidence, but he found the fault quickly and did the pragmatic roadside repair.
THE AA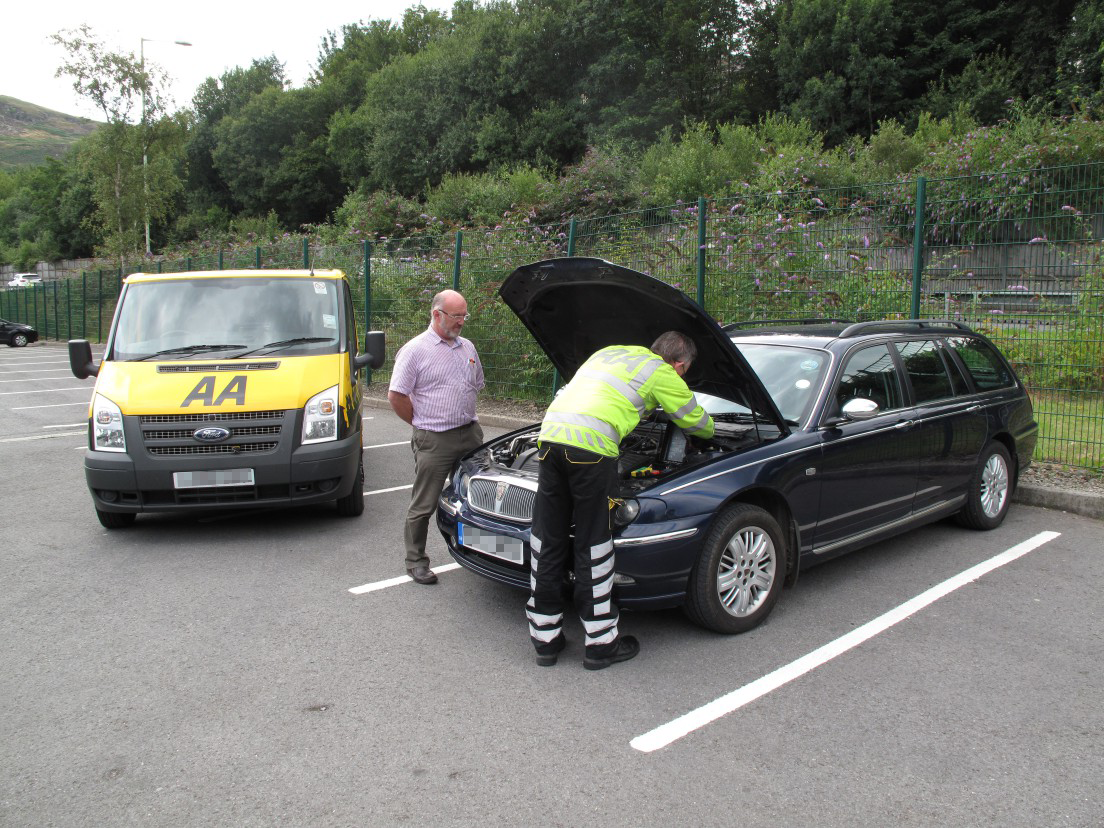 Next, the AA. I called at 11.33am and, compared with the RAC, the operator was not as competent. It was more of a struggle to explain where I was and the names of the Welsh roads seemed to puzzle her. I was also asked irrelevant questions — which I assume are part of the standard script — such as whether I put in the right fuel the last time I filled up.
Nevertheless, a patrol was dispatched within three minutes (according to the operator) and I was told it would be with me within an hour. So 58 minutes later the van arrived and the patrolman set about finding the problem with faultless logic. The technician used his computer to get an initial idea, located the broken component with a 12-volt test lamp and got the car started using the heated window relay.
He explained exactly what the fault was, that the car would be fine now and all I needed to do was buy a new relay — and left me all that in writing on a report. One tick on a smiley face was all the customer satisfaction feedback I had to give and I was on my way at 12.49pm.
Verdict: All-round excellent and 1 hour 16 minutes from stop to start.
GREEN FLAG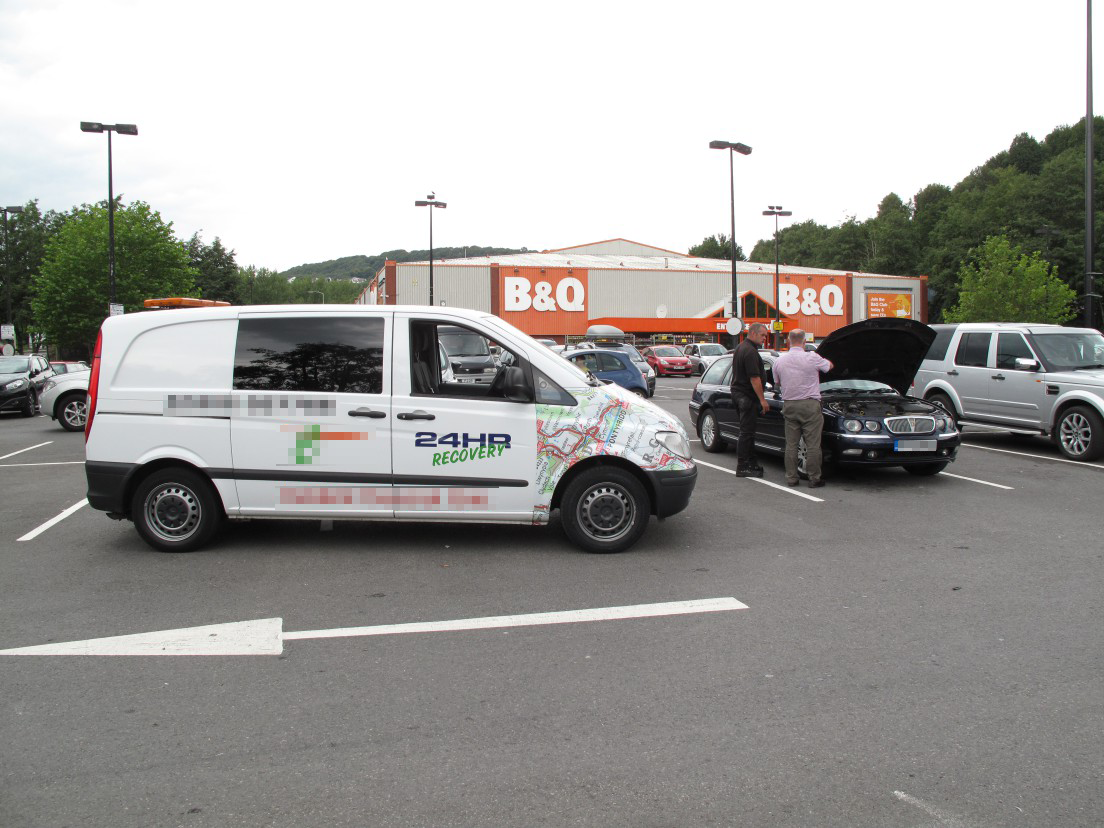 Next, I went to a small retail park that contained a B&Q, a Halfords and a few other shops in Pontypridd, Rhondda Cynon Taf, and made a call to Green Flag at 1.25pm. This started badly and went downhill. Green Flag was experiencing "a much higher call volume than normal", but I didn't need to wait: if I pressed 1 it would ring me back when I was at the front of the queue.
After 15 minutes without a return call I rang again and took the "stay on the line" option. After several minutes' discussion with an operator, at 1.53pm we agreed where I was. I was told Cambrian Car Care would be with me in 39 minutes.
Unlike the AA and the RAC, which have their own mechanics on patrol, Green Flag uses local garages to go to the assistance of motorists. At 2.40pm the patrol van arrived (after it drove out of the car park once without spotting me, not helped by having been given the wrong phone number for me by the call centre).
Then it was bonnet up, computer out — and puzzled face. After some searching on his smartphone, a call to base and a thump of the petrol tank while I cranked the engine, the patrolman explained that either the "ECU, the fuel pump or the coil pack" — the last of which he pointed to on the engine — was at fault. The car doesn't have a coil pack.
He said I would have to be towed to a garage but as he didn't have the equipment to do so, he would have to get a lorry. As I was 70 miles from home, I wondered what garage I might take the car to, but he was not allowed to tell me about any. If he did that, he said, how would I know he wasn't recommending a friend's garage?
This high ethical standard is all very well, but not much help to someone stranded. I said I'd make my own arrangements with my garage and we parted company at 3.10pm.
Verdict: One hour 45 minutes and still no car. I did feel tempted to walk over to Halfords, buy a cheap test lamp and show him how to do it. Not many marks for Green Flag, I'm afraid.
Green Flag said, "Having investigated this incident, a combination of factors led to our service failing to meet the high standards our customers have come to expect. As a result of The Sunday Times highlighting this to us, we are launching a plan of action to help minimise the chance of this happening again."
THE VERDICT
Our simple survey has the AA and RAC neck and neck. But the super-quick RAC has to be the champion for getting me back on the road in exactly one hour.
As for Green Flag, well, its third place was more worthy of a wooden spoon than a bronze medal.
How the roadside services rated
We signed up for the entry-level package offered by each breakdown service and then scored the three out of 100. All that was needed to earn a high score was to arrive within an hour and fix the car on the spot: that was worth 70 points in total.
Another 15 points could be earned during the initial phone call, during which we were looking for a prompt response and clear, efficient questioning.
The technician's approach and equipment were worth up to 10 points.
A final five points were awarded if we were given clear information about the work carried out and advised on whether any further attention was needed.
RAC, ROADSIDE RESCUE (VEHICLE), £27.99

The phone call It took a minute to get through to an operator and we were told a patrol would arrive within the hour. Score: 15/15

Arrival time Help arrived after 40 minutes: 30/30

Technician A quick fix, but the procedure could have been more efficient: 7/10

The fix Fully repaired at the roadside: 40/40

Further information Repair was fully explained: 5/5

TOTAL 97/100
AA, UK BREAKDOWN COVER (VEHICLE), £30

The phone call Mostly good, apart from a couple of odd questions such as whether we knew the postcode of the car park we were in: 10/15

Arrival time The breakdown van pulled in just under an hour after we ended the call to the operator: 30/30

Technician A textbook diagnosis: 10/10

The fix Job done in a jiffy: 40/40

Further information We were handed a written report outlining the work carried out: excellent if we had needed to let our garage know: 5/5
TOTAL 95/100
GREEN FLAG, RESCUE, £28.62

The phone call It took 20 minutes to get through, the operator struggled to find the car park and gabbled the script he was reading, making him difficult to understand: 5/15

Arrival time Less than an hour for a patrol to arrive: 30/30

Technician The puzzled face said it all: 0/10

The fix The car needed to be towed to a garage, according to the patrolman: 0/40

Further information No diagnosis and no repair: 0/5

TOTAL 35/100
---
Click to read car REVIEWS or search NEW or USED cars for sale on driving.co.uk
---