China already has autonomous buses the public can hail, but there's a catch
Are bus drivers' days numbered?
---
Published 01 February 2022
THE CHINESE CITY of Chongqing has begun operating a network of autonomous buses that are already available to be hailed by the public.
In a video released by the Fully Charged Show YouTube channel, host Elliot Richards provides a closer look at the autonomous minibuses, how they work and the wider system that underpins their operation.
The "Robobuses" are a collaboration between tech giant Baidu (China's equivalent of Google) and bus-maker King Long. They are currently in operation on the streets of Chongqing and can be booked by the public using a phone app. The app lets users know when their bus is due to arrive at their nearest stop and enables them to pay for their journey.
In order to operate autonomously in traffic, the minibuses employ a range of wave sensors and monocular cameras, which, according to Richards, can see an object just 10cm in size some 240m down the road, allowing the bus's on-board systems to recognise whether the object poses a danger or whether it is something that can be ignored.
At present, the small buses feature just a handful of seats on board as well as room for a safety driver up front. Although Chongqing allows the buses to operate on a commercial basis, as with trials in other parts of the world, it does not yet permit fully-autonomous vehicles to operate without a safety driver behind the wheel, to take over in case of emergency. But in theory the human operator is not needed at all.
As well as the bus's own system of sensors and cameras, its smooth operation relies on a wider "ecosystem" of sensors and cameras located all around the city streets, the information from which is all relayed back to a command centre via 5G in order to ensure the system runs as smoothly as possible.
Information from the control centre — on traffic volumes and traffic light waiting times, for example — is sent to the bus, the on-board systems of which decide how the vehicle should respond.
In addition to the King Long bus that operates on public roads, Baidu also operates an even smaller autonomous bus (more akin to a pod) without a driver on the private streets of its own campus, elsewhere in Chongqing.
Vehicle autonomy is one area in which Baidu has been investing heavily since 2013 and, as part of its Apollo Go autonomous vehicle programme, has in recent times been trialling a network of robotaxis around the streets of a number of cities in China as well as having a licence to conduct trials in California.
According to the company, by last August its robotaxis had clocked up around 8.7 million miles of driving and the firm was in the process of testing or deploying 500 Level 4 autonomous vehicles across 30 cities, including plans to operate 200 robotaxis on the streets of Shanghai. Baidu plans to deploy 3,000 robotaxis in China over the next two to three years.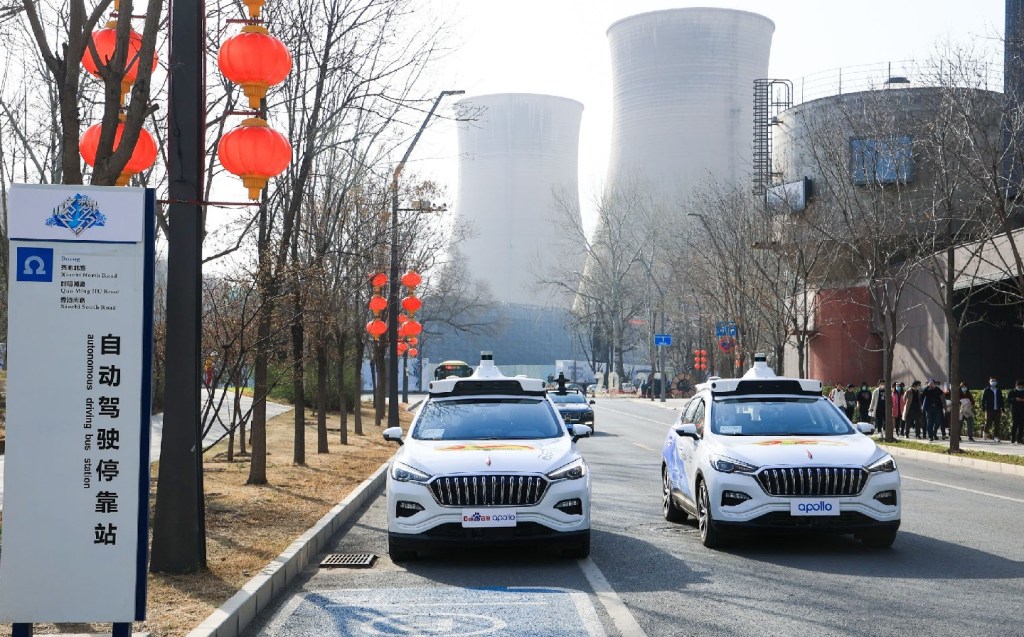 Reports from June 2021 indicated the company had formed a partnership with BAIC's EV brand Arcfox to develop the Apollo Moon, a relatively low-cost, mass-produced autonomous robotaxi expected to cost around £54,000.
While videos showing both the autonomous buses and cars in operation appear very impressive, it's worth bearing in mind that they seem to be operating on wide, well-marked urban roads with comparatively light traffic, i.e., not necessarily indicative of the full breadth of driving challenges that an autonomous vehicle could face more widely.
This isn't just an issue when it comes to Baidu or other Chinese tech firms — many US firms also evaluate their self-driving cars on wide, straight roads in sunny conditions meaning that videos of their operation tend to show the technology in the best possible light.
As well as that, such a system of sensors and cameras located all over the city does certainly prompt some privacy and civil liberties concerns regarding constant surveillance. One could also argue, that Chongqing's cameras are no more or less pervasive than, say, the UK's network of cameras on motorways, or the ones used to operate London's congestion charging system, though the Fully Charged Show video clearly shows a huge number of advanced surveillance cameras covering the streets and pavements around the Chinese city.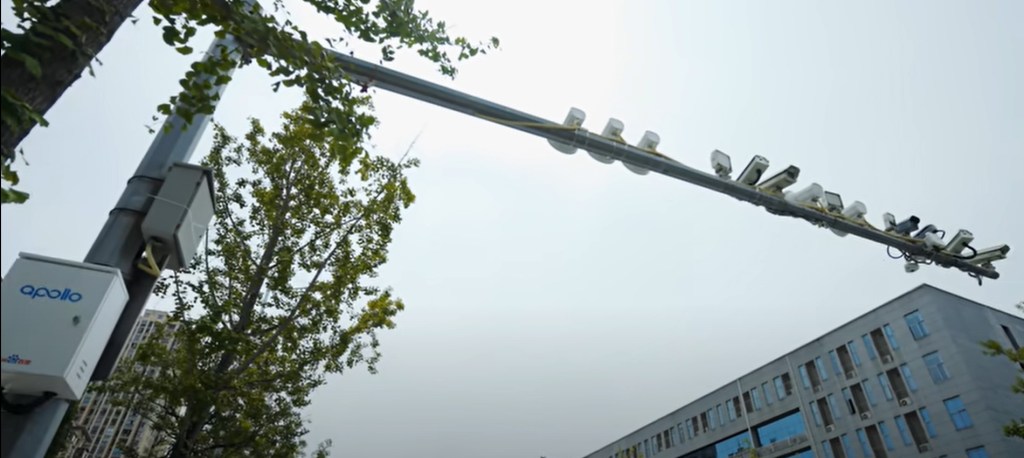 Human Rights Watch, the independent organisation monitoring human rights abuses around the world, has raised concerns about video surveillance with facial recognition technology that is already being used in many U.S. cities and around the world.
"Rights groups have raised alarm about its use to monitor public spaces and protests, to track and profile minorities, and to flag suspects in criminal investigations," it said in a report from November 2019. "The screening of travelers, concertgoers and sports fans with the technology has also sparked privacy and civil liberties concerns."
The orgnisation is particularly concerned with the use of artificial intelligence to monitor facial expressions and body language to determine behaviour that is out of the ordinary.
Tweet to @ST_Driving Follow @ST_Driving
Related articles
Latest articles