Surrounded by £1.3m-worth of Dubai police cars, Ken Block stars in Gymkhana 8 video
"Step away from the vehicle and come out with your hands up!"
WITHIN FOUR days of its release, Ken Block's latest YouTube video had notched up nearly 7m views. The co-founder of the DC Shoes skate-wear company turned rally driver, internet sensation and founder of the Hoonigan clothes label is nothing if not productive.
---
Browse NEW or USED cars for sale on driving.co.uk
---
Gymkhana 8 still has some way to go before it matches Gymkhana 5, filmed in San Francisco, which has had nearly 90m views to date. Give it time: the world seems to lap up Ken Block's four-wheeled feats, despite a soundtrack that brings to mind a swarm of angry hornets buzzing round in your head.
The formula for the Gymkhana films is fairly simple — take a rally-prepared car, close off public roads and perform stunts that will make viewers' jaws drop — but the logistics and production work are anything but straightforward.
---
Block party: is Ken Block's Gymkhana 6 the best so far? We rank the series
---
The venue for the latest film is Dubai. Sand and camels alternate with skyscrapers and superyachts, and in the opening sequence Block's highly tuned four-wheel-drive Ford Fiesta ST RX43 heads for a showdown with Dubai police, drivers of the world's most exotic pursuit cars.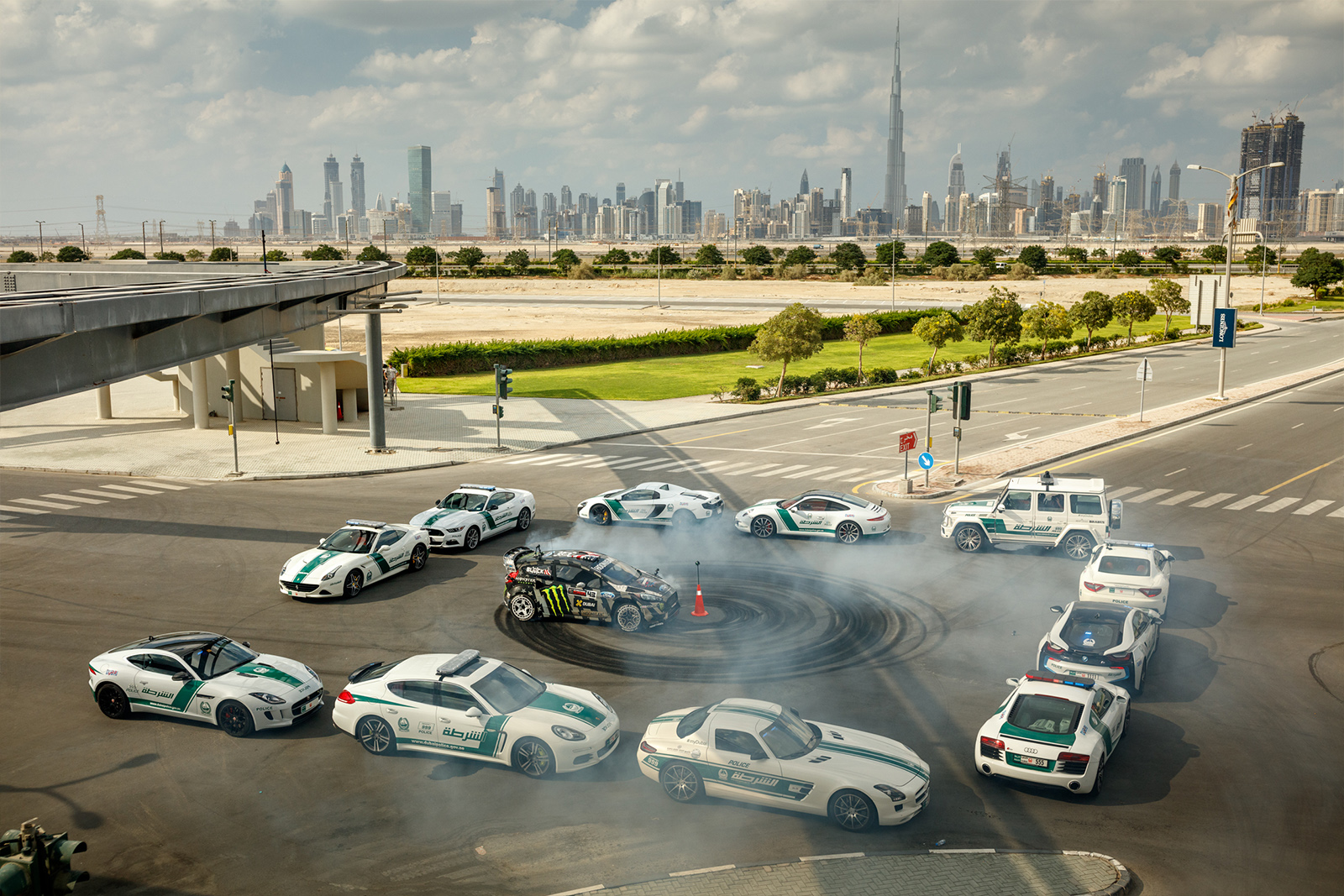 The fleet of panda supercars, worth about £1.3m, encircles Block's car as the American driver spins on the spot. The "Hoonigan" then tears round a pick-up being driven on two wheels, before getting into a drag race with a Bugatti Veyron, Ferrari F12, Lamborghini Aventador and Lexus LFA. It's a tough job, but someone's got to do it.
---
Video: Ken Block Gymkhana 7 hits the streets of LA with custom Ford Mustang
---
There is some not-so-stealthy product placement for the new Ford GT and Focus RS, and then Block picks his way beneath the undercarriage of a moving Boeing 747.
Eight films in, the Gymkhana formula is wearing thin. The sense of fun and mischief has been replaced by branding exercises with car companies and tourist boards.
Or are we being humourless spoilsports? Have your say in the comments section, below.
Also read: "Driver, I think a bit of your tyre just hit me in the face". Crash, bang, wallop: riding shotgun with Ken Block.
Sneak peek: Ken Block's Ford Focus RS RX for the 2016 FIA world rallycross championship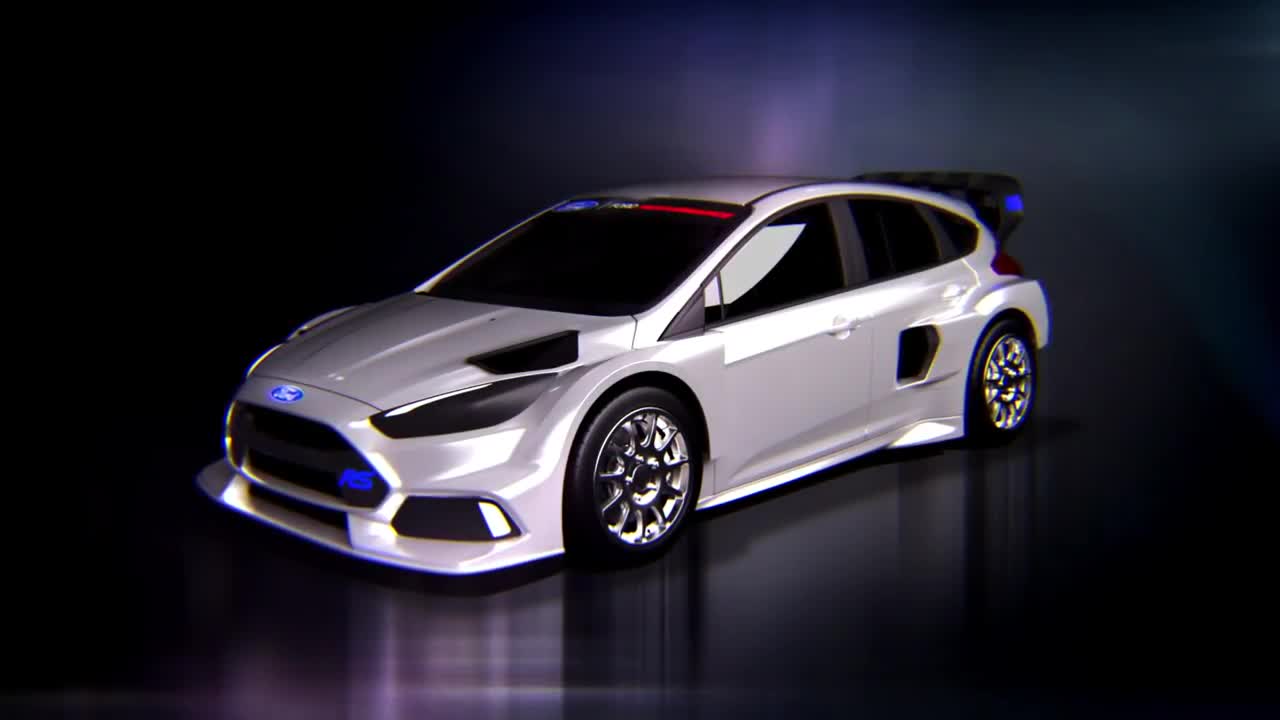 Ken Block and Ford will compete together in this year's world rallycross championship. Under Block's Hoonigan Racing Division banner, two Focus RS models will be entered, with support from Ford. At the wheel: Block and Andreas Bakkerud, a Norwegian rally driver who finished fourth in last year's championship.
The Focus RS RX — reviewed here as a road car by Driving — has four-wheel drive and a 600bhp Ford EcoBoost engine that can power the car from 0 to 60mph in less than two seconds.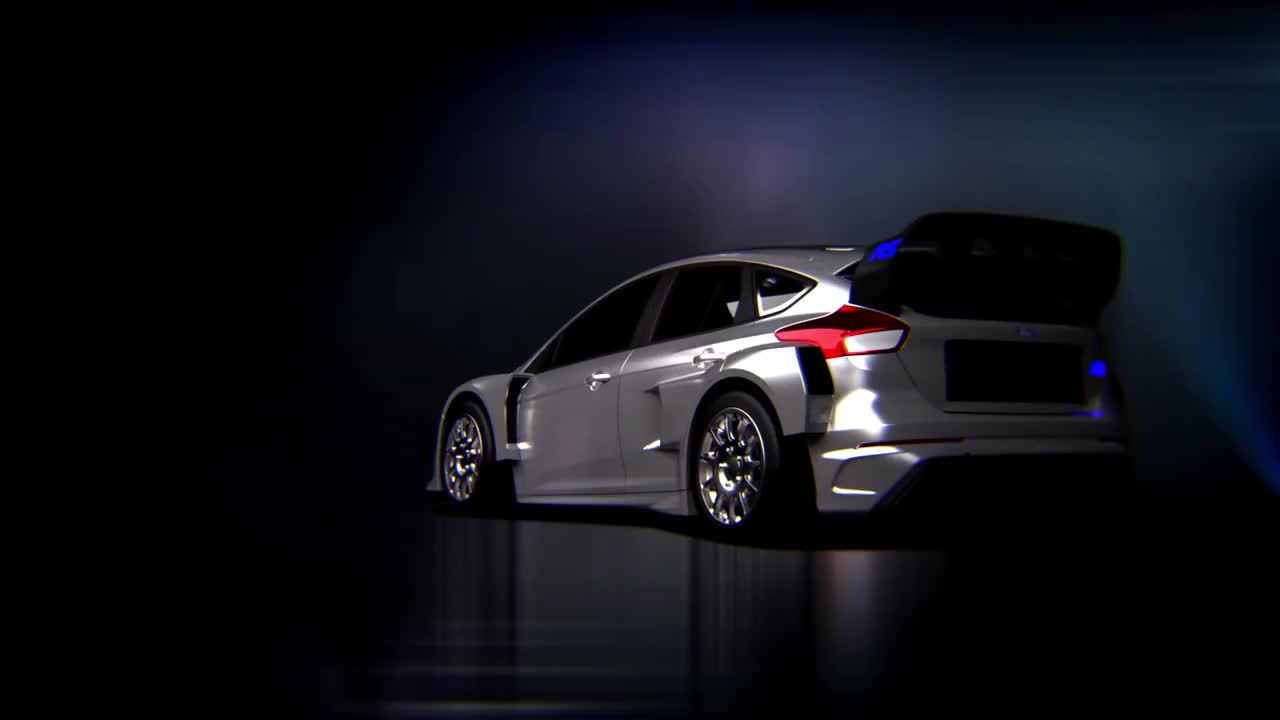 The championship begins on April 15 in Portugal and comes to Britain's Lydden Hill on May 27.