Video: Dubai police parade astonishing supercar collection
Bugatti Veyron, McLaren 12C, Mercedes SLS AMG, Lamborghini Aventador and more
---
Published 11 February 2015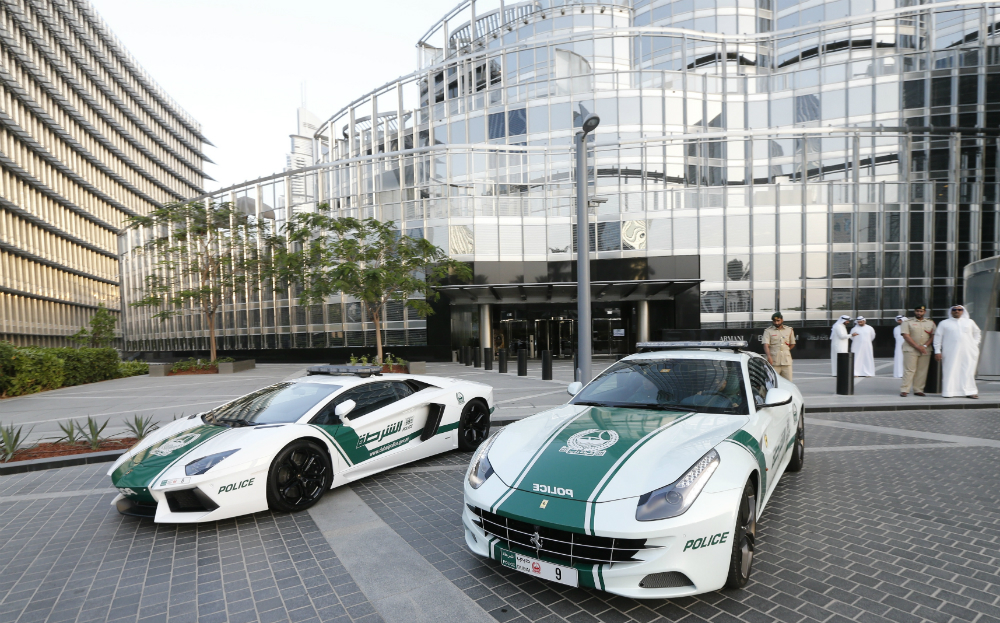 IF YOUR garage contained a Bugatti Veyron, Mercedes-Benz SLS AMG, Lamborghini Aventador and McLaren 12C, who could blame you for wanting to show them off to the world? That's exactly what the Dubai police have done, producing a glossy, high-end ad that wouldn't look out of place in the cinema and giving it the modest title of Luxurious Super Patrol Cars for a Luxurious City.
---
Search for and buy your next car on driving.co.uk
---
The 88-second mini movie opens with night-time vistas of the emirate, as thumping electro music plays in the background. It feels like the opening scenes of the hit 2011 movie Drive and bears little resemblance to public information films produced in Britain.
Cameras then zoom in to the cars used by Dubai's police force, blue lights flashing and engines wailing as they speed along Mohammed bin Zayed Boulevard. These aren't any old panda cars; they are Ferrari FFs, Mercedes G 63 AMGs and other supercars that make up the Dubai police force's exquisite collection of response vehicles.
The action culminates with the cars parked up in front of the Dubai Mall as crowds gather to admire the metal, take photos and enjoy a spectacular light show by the Dubai Fountain.
Dubai's police chief, Major-General Khamis al-Muzeina, believes that the fleet of exotic cars is necessary to improve relations between the public and the police and to spice up the image of Dubai.
It has worked so far, to judge by the column inches, but al-Muzeina doesn't plan to stop there. He has recently added a number of exotic motorbikes to the collection, including a £15,000 Can-Am Spyder three-wheeler, and says that he'd even like to invest in luxury boats to enhance police presence.