Government's 2030 ban on petrol and diesel cars 'immovable', says Michael Gove
Prime minister accused of being uninterested in environmental matters
Michael Gove, the Secretary of State for Levelling Up, Housing and Communities, has rowed back on suggestions that the forthcoming ban on sales of new petrol and diesel cars could be pushed back from its planned 2030 date.
On Monday, prime minister Rishi Sunak hinted that there was potential for the deadline to change. However, less than 24 hours later Gove was hitting headlines, saying the planned cut off was "immovable".
The apparently contradictory comments have come in the aftermath of a narrow by-election victory by the Conservatives in the constituency of Uxbridge & Ruislip. The party put its win down to local objections to the expansion of the capital's Ultra-Low Emissions Zone (ULEZ), which is set to come into force on August 29.
The expanded zone will see cars that don't meet the required emissions regulations face a £12.50 daily charge, and it will be enforced every day of the year.
Objections to ULEZ expansion
London Mayor Sadiq Khan has faced objections to ULEZ expansion on the grounds that it will disproportionately affect poorer Londoners and those needing to travel into the area for work.
Lower-income motorists are more likely to be driving a non-ULEZ compliant vehicle, it has been argued, and are either unable to afford to trade in their cars and vans for ones that meet the legislation, or face a massive daily charge for keeping it. However, ULEZ-compliant cars can be found for sale on used car sites for under £1,000.
After the Conservatives claimed victory in the by-election, Sunak latched on to this local policy as the reason for its win, coming out saying that while green pledges are needed to battle climate change, they must be "proportionate and pragmatic".
With people across the country battling a cost-of-living crisis, some Tory MPs have called for expensive green energy policies and climate targets to be rolled back. This has led to speculation that Downing Street was about to back-track on the 2030 petrol and diesel combustion engine ban, which was first announced in 2020. It's part of the Government's target for the UK to be a country that produces net-zero emissions by 2050.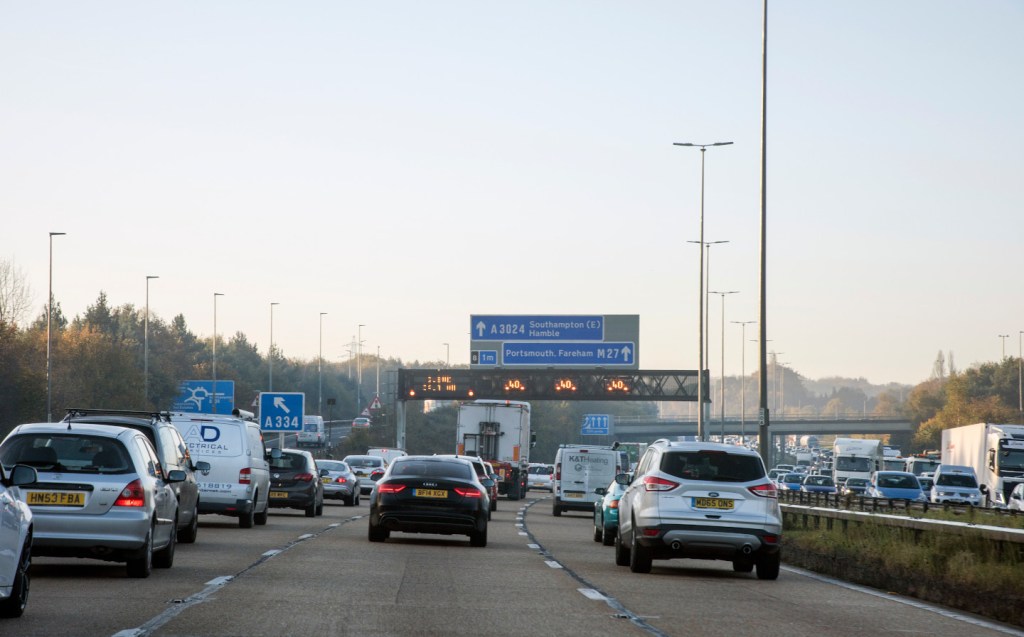 The prime minister said: "Of course net zero is important to me. So, yes, we're going to keep making progress towards our net-zero ambitions and we're also going to strengthen our energy security. I'm also cognisant that we're living through a time at the moment where inflation is high. That's having an impact on household and families' bills. I don't want to add to that, I want to make it easier.
"So, yes, we're going to make progress towards net zero but we're going to do that in a proportionate and pragmatic a way that doesn't unnecessarily give people more hassle and more costs in their lives — that's not what I'm interested in and prepared to do."
Speaking on Times Radio this morning, Gove appeared to rebuke any potential change to the 2030 deadline. When asked outright if the ban was immovable, Mr Gove replied: "Yes."
However, while new petrol and diesel cars equipped with hybrid technology can be sold beyond 2030, the government has still to confirm what level of electrification will be required for a car to qualify. It has also proposed what's been called the "Aston Martin exemption", where low-volume British car makers will have longer to be able to meet the electrification deadline.
Conservative backbenchers are split on how the government should execute its climate policy, with some urging the prime minister to reconsider the UK's green deadlines, while others have accused him of being "uninterested" in the environment.
Related articles
Latest articles