21 great Father's Day gifts for dads who like cars
Because he's worth it
FATHER'S DAY is this weekend, which means we're rapidly running out of time to pick up a great gift. If you're stuck for inspiration or have no idea what to buy for the man who has everything (car-related), then read on: Driving.co.uk has done the legwork for you and found 21 great Father's Day gifts for dads who like cars.*
When is Father's Day 2021?
Father's Day falls on the third Sunday of June every year, and this year that's June 20.
Many of the gifts below offer next day delivery or online vouchers, making them perfect for last-minute purchases.
1. Lego Technic McLaren Senna GTR
Lego provides hours of fun for kids and adults alike, which makes it a solid choice for a Father's Day gift. Whether you're getting it for him to build alone or with you, this 830-piece McLaren Senna GTR will keep him occupied for a day or two.
Plus if you've left it to the last minute, Moonpig offers next day delivery when you order before 9pm.
Here's our top 9 Lego car sets to build in 2021.
2. A Medium-sized Book of Boring Car Trivia
The first review we saw for this book said, "If you're a car nerd, buy this immediately." If that sounds like your dad, or he's someone who constantly drops "fun" car facts or would instantly recognise the cover image, we imagine this book will bring him a lot of joy. It was written by Richard Porter, the hilarious script editor for The Grand Tour (and Top Gear in the Clarkson, Hammond and May days), so laughs are guaranteed. If he's already read it, the good news is that there's now a volume 2.
3. Tamiya Grasshopper radio-controlled car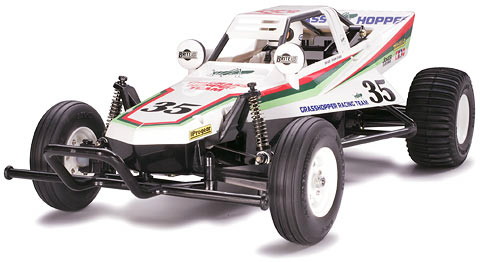 Chances are, when Dad was young he badly wanted a Tamiya Grasshopper radio-controlled model car, released in 1984. Re-issued ready for Father's Day, the Grasshopper must be built from scratch and you'll also need a radio-control handset. But once it's built and the batteries are charged, the house and the garden are a rally stage in the making.
4. Formula 1 team T-shirt
Whether he's a new fan (thanks, Drive to Survive) or holds a life-long passion for the sport, a 2021 F1 team shirt is the perfect way for dad to show support for his favourite team, be it McLaren, Mercedes or even struggling Haas.
5. Double supercar driving experience day
Wondering what to get a dad who has everything? How about the chance to get behind the wheel of two supercars in this pedal-to-the-metal experience. Run by Red Letter Days, you can choose which supercars to drive including Ferraris, Lamborghinis, and Aston Martins. It's available at 68 locations across the UK including Dunsfold Aerodrome, aka the "Home of Top Gear".
6. Father's Day car show tickets
If you're looking to get out of the house and spend some time with your old man this summer, a Father's Day car show could be just the ticket. The Father's Day Motor Show and London Classic Car show are both on at the end of June, but if neither of those suit take a look at our list of the best classic car shows in the UK this year.
7. Disklok steering wheel lock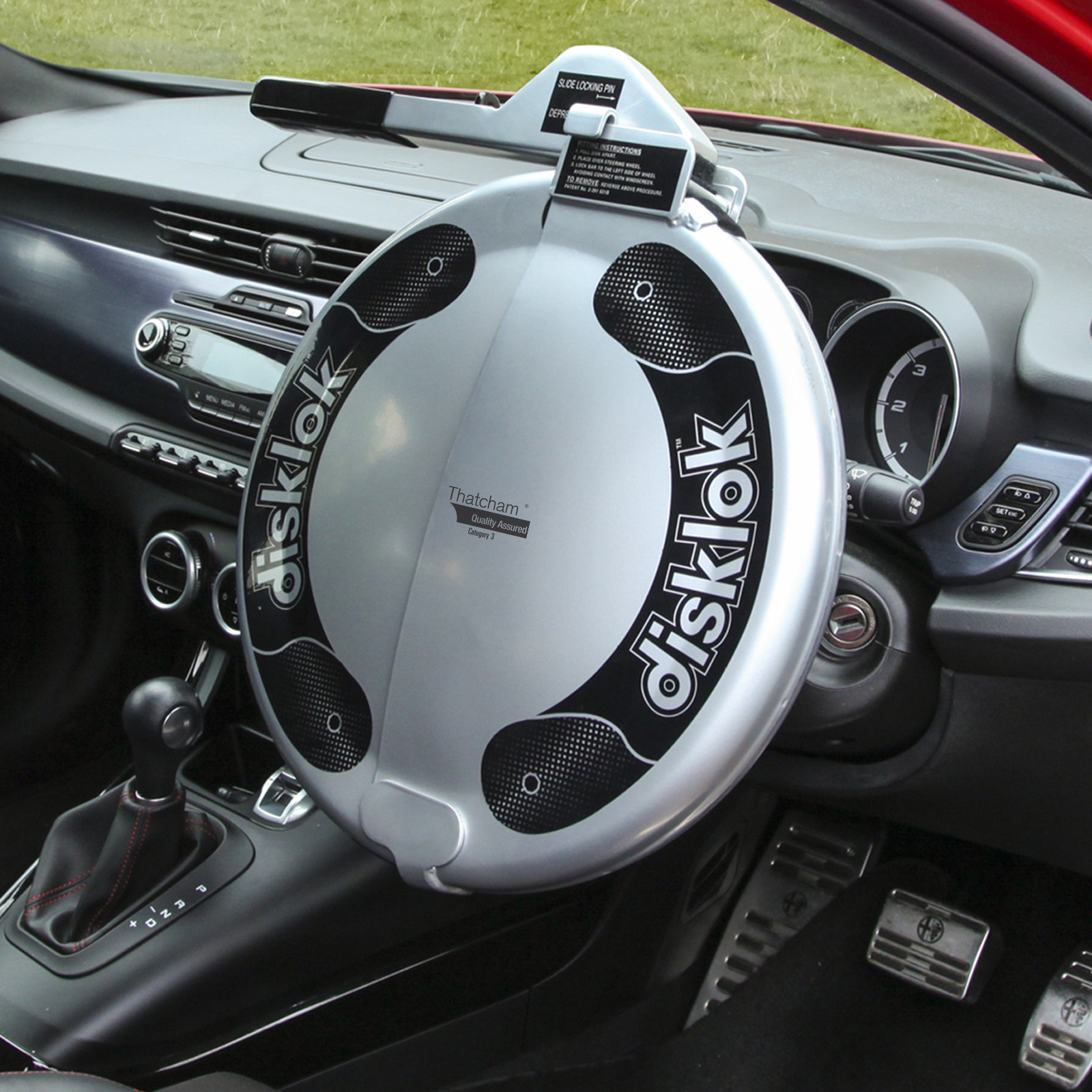 Whether he drives a cherished classic or a modern Range Rover – a bit of a magnet for today's hi-tech crooks – the Disklok will help keep Dad's car safe. It's a tough little cookie, one of only three aftermarket mechanical locks approved by Thatcham, the vehicle insurers' research body, and comes in three sizes and in bright yellow or a more subdued silver.
With its reputation as one of the best anti-theft devices on the market, the Disklok doesn't come cheap. For more affordable options, check out our round up of the best steering wheel locks.
8. Karcher K4 full control pressure washer
If Dad's outside every Sunday morning cleaning the family car, make his job a little easier by splashing out on this high-powered Karcher pressure washer. With a 1.8kW motor it's got some kick, and with its range of accessories he'll be able to clean the driveway, patio and decking too.
9. Sealey cantilever toolbox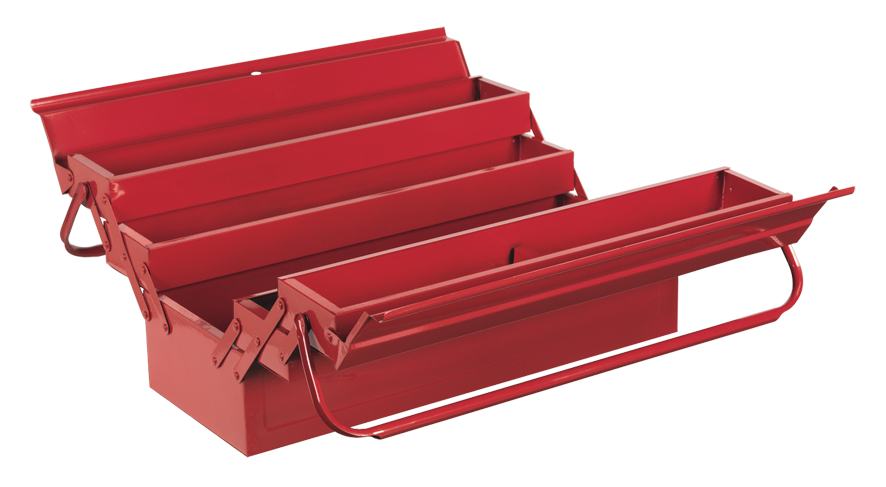 Every weekend wrencher needs a faithful assistant, and this Sealey toolbox is just the job for dads who need somewhere to store their feeler gauge set and spark plug socket wrench. It has a central compartment with four smaller trays that fold out, and weighs 4kg.
10. Tile car key finder
This is this perfect gift for a dad who's always misplacing his car keys. Simply attach this little tracker to his keys, and call it via the app to find it's location. Works a treat… providing he's not prone to losing his phone too.
11. CleanCo non alcoholic tequila
If dad's the designated driver, he'll appreciate being able to enjoy a tipple sans alcohol this Father's Day. CleanCo offer a range of alcohol-free spirits including gin-, rum- and vodka-alternatives, if tequila isn't his thing.
12. Nextbase 622GW dash cam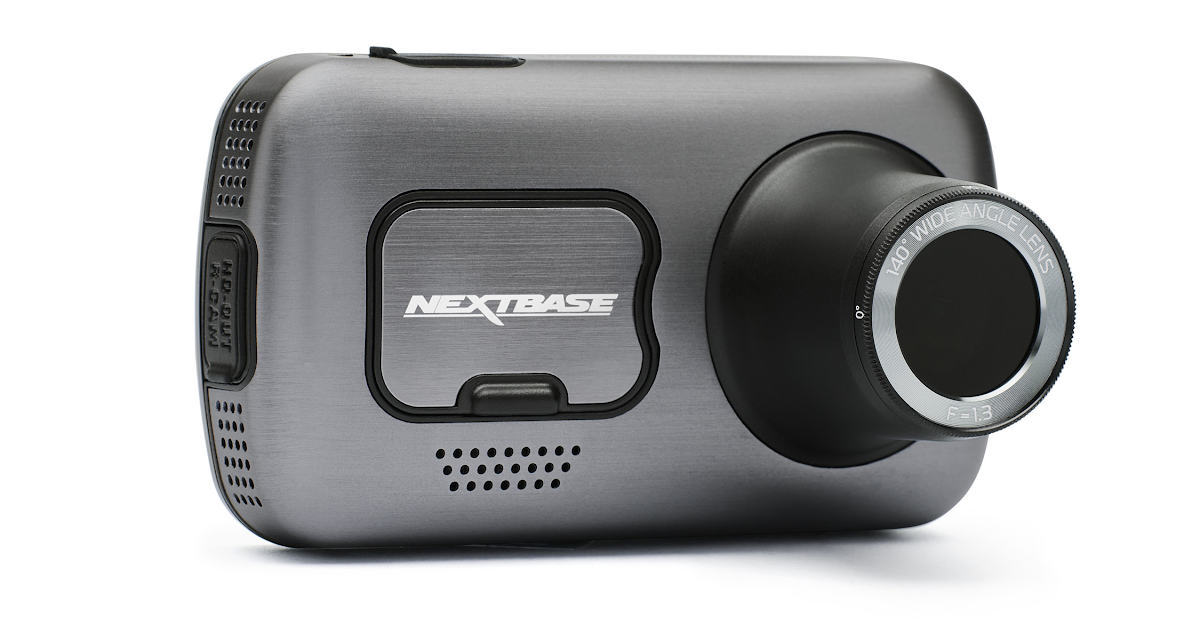 A gift for a dad that loves gadgets and cars in equal measure. This award-winning dash cam has a tonne of cool features, including image stabilisation, what3words location tracking and super slow motion.
13. Union Flag car cufflinks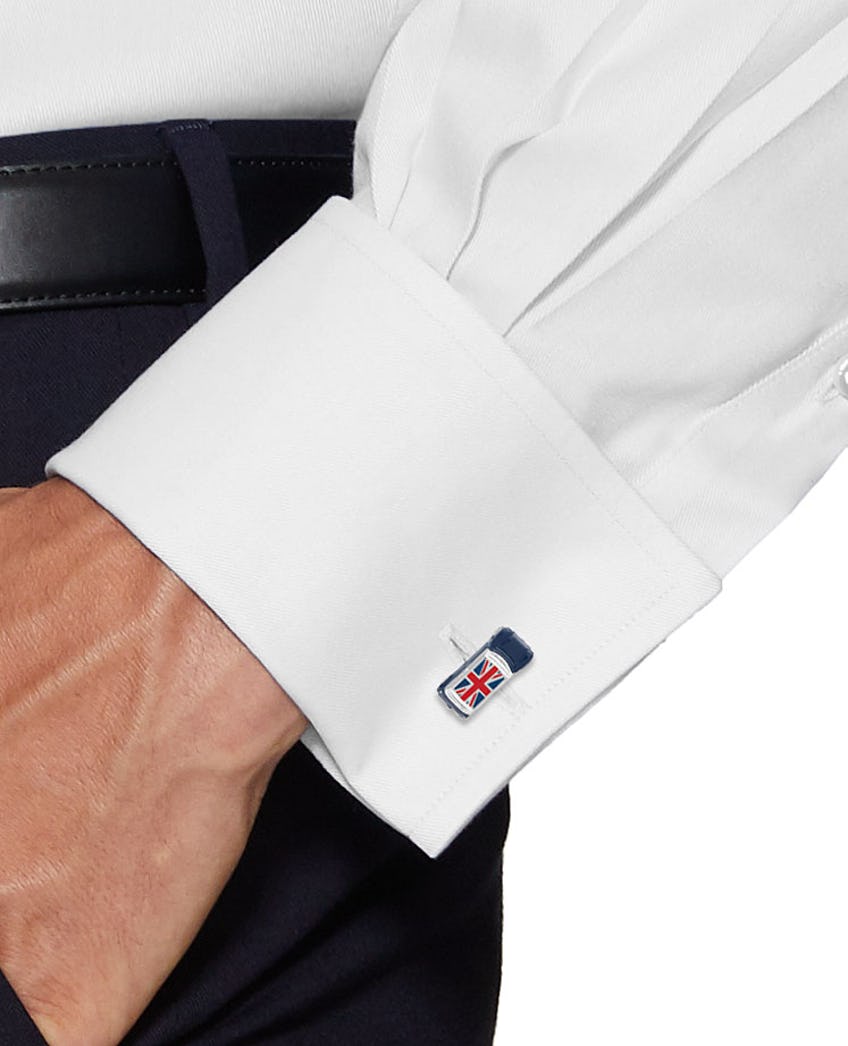 With men everywhere set to ditch their stay-at-home hoodies, what better way to set dad up for his emergence from hibernation than with a pair of snazzy cufflinks, car themed of course.
We love these Union Flag ones from T.M. Lewin, but here's a fun racing car alternative in case he prefers life in the fast lane.
14. Chocolate spanner and nut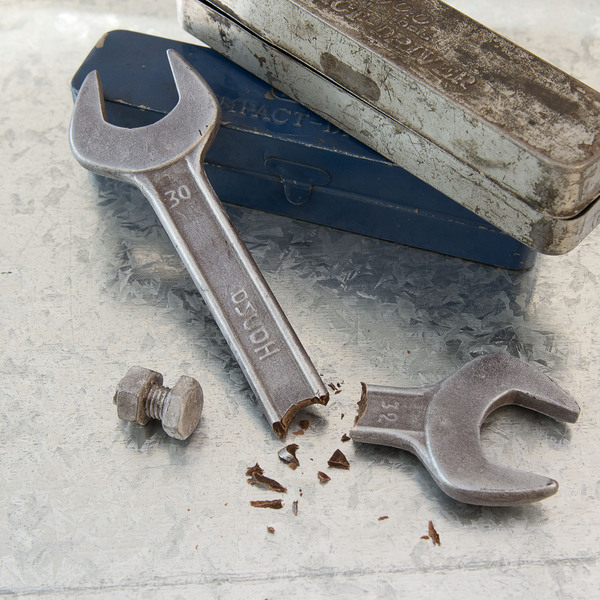 If the old man is somewhat of a mechanic, treat him to a chocolate-version of his favourite tool this Father's Day. It looks so realistic, you might have to stop him using it on his motor.
15. Interior Car Care Kit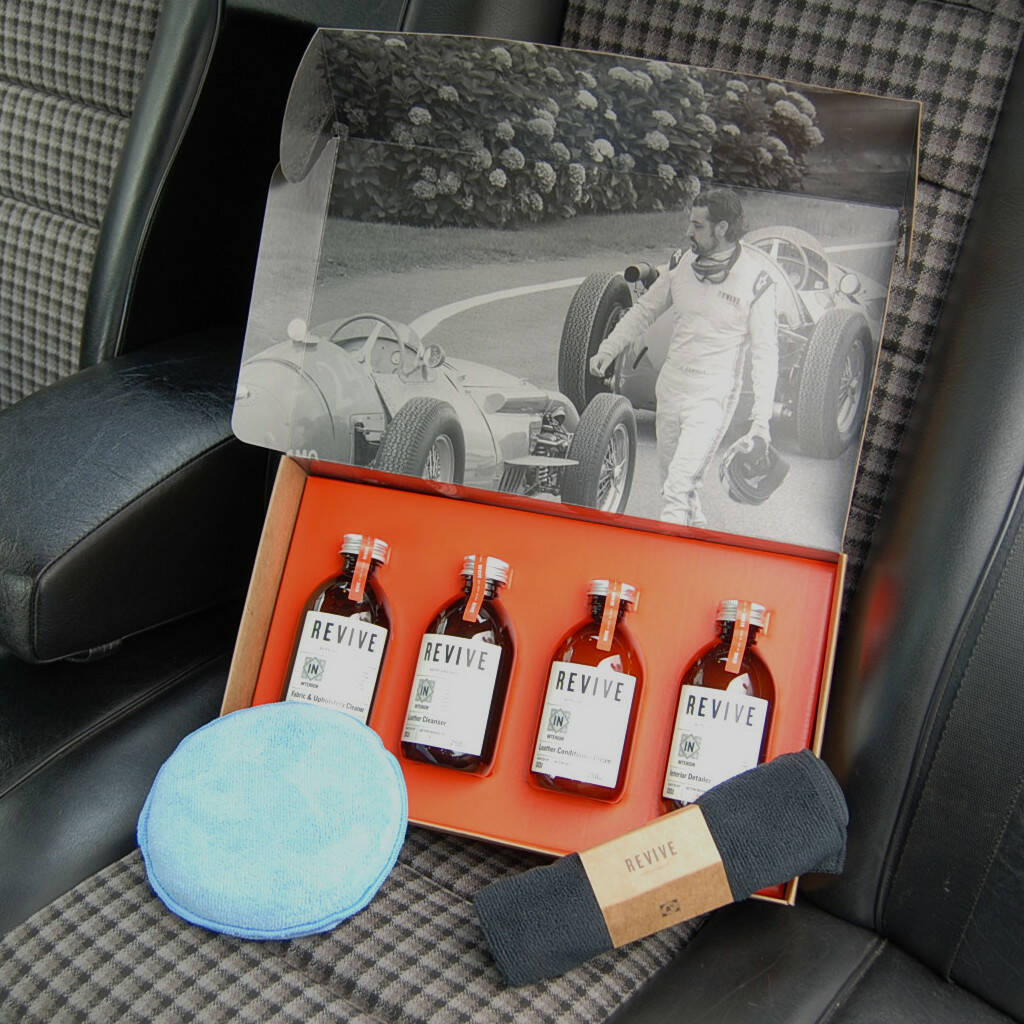 Help dad keep the inside of his motor pristine with this premium car interior cleaning kit.
It comes with a leather cleanser, leather conditioning cream, an interior detailer, and a fabric and upholstery cleanser, as well as an applicator pad and microfiber towel to leave every surface sparkling.
16. Land Rover x Elliot Brown Holton Professional watch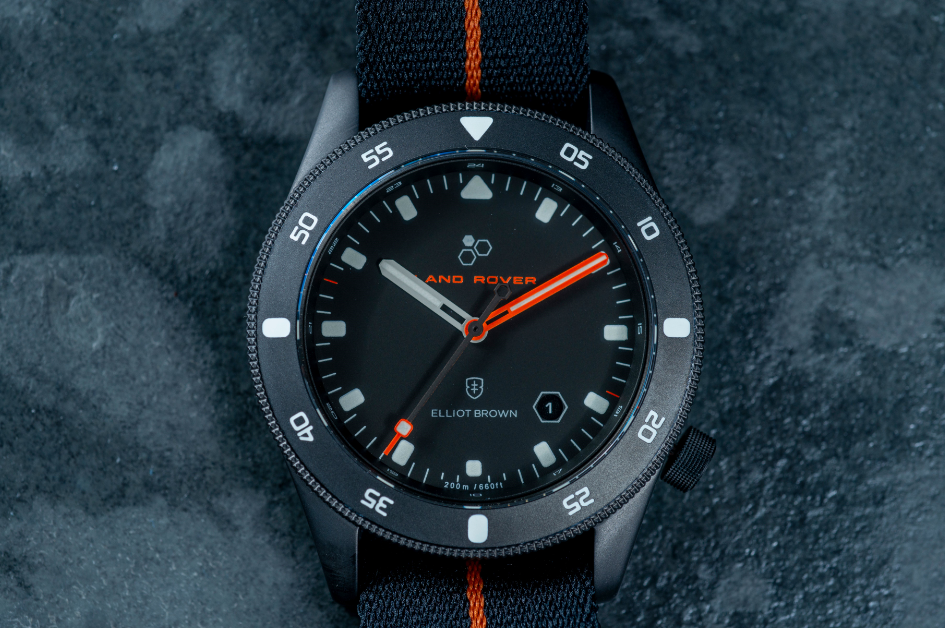 If he loves his timepieces as much as his motors, this Land Rover watch by Elliot Brown will earn you favourite child status for life. It's scratch and shock resistant and triple-sealed for water protection, so will see dad through all of his adventures.
17. BMW Golfsport gift set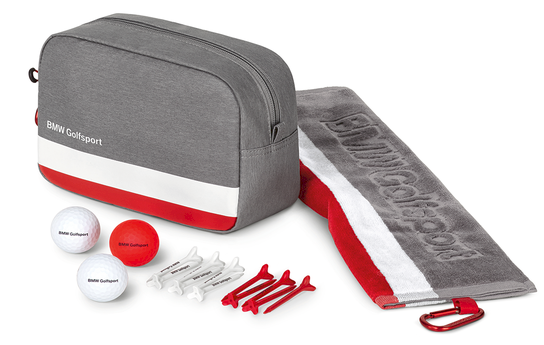 For the dad who loves golf and owns — or aspires to own — a BMW, this is a great gift. Featuring BMW Golfsport branding it includes six red and six white tees made of recycled material, as well as three golf balls — two in white and one in red — and a golf towel with carabiner. And the bag itself is a handy and attractive one for all kinds of uses away from the golf course — we'd love one as a wash bag.
18. Mini John Cooper Works multi-tool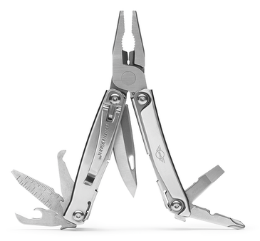 Every dad needs a multi-tool — you never know when you're going to need to cut some wire, tighten a screw or pop open a bottle while out and about. With this John Cooper Works-branded Leatherman from Mini, they'll be ready for anything. It boasts 13 tools: needlenose pliers; regular pliers; wire cutters; hard wire cutters; package opener; ruler; can/bottle opener; wire stripper; wood/metal file; Phillips screwdriver; medium screwdriver; large screwdriver; knife. It also comes in a bespoke nappa leather case with a JCW logo on the outside and Mini wing logo on the inside. But hurry if you want it to arrive before Father's Day on June 20, as delivery from Germany takes 10-14 days.
19. Machine Works Haynes 4-cylinder engine kit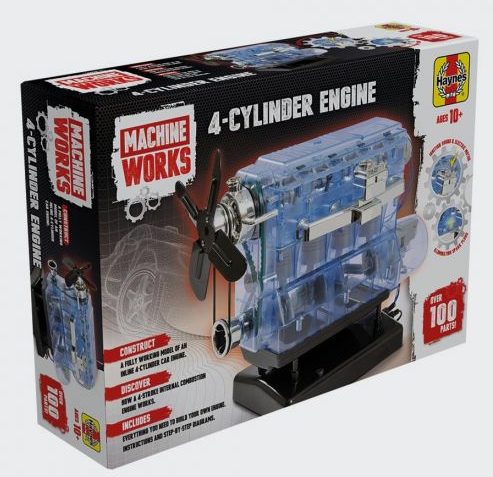 Is your dad the kind of guy who takes his car apart on the driveway? Then this working model of a four-cylinder petrol engine will be right up his street. Construct the model using the tool kit and parts provided and once complete it'll have an ignition sound and illuminating spark plugs. It's a fun alternative to Lego and great for dad to build with the kids (or grandkids).
20. British F1 Grand Prix tickets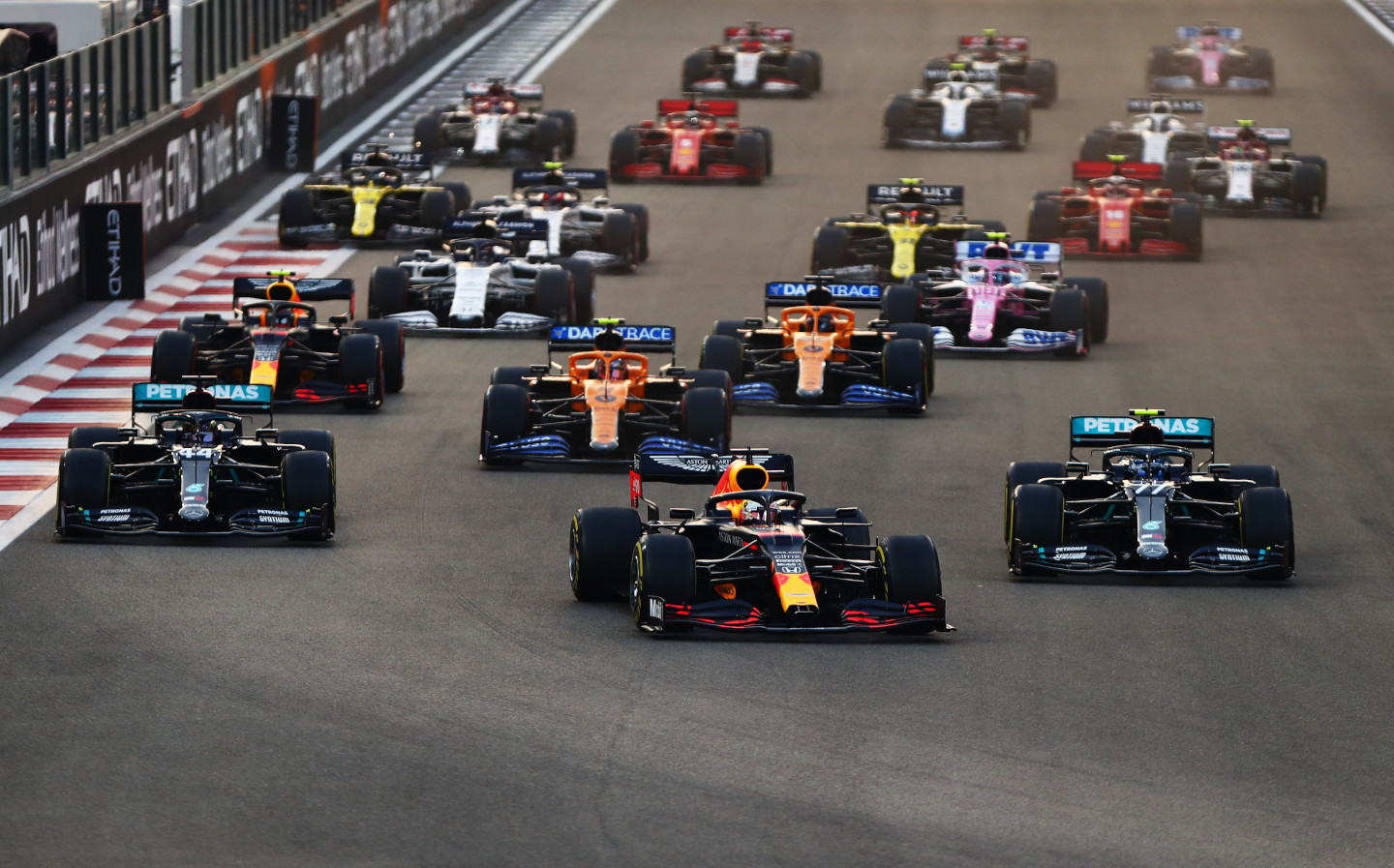 With endless Formula 1 races being delayed and cancelled over the last 18 months, and with most being held behind closed doors or with reduced audiences, tickets for the weekend or race day are like gold dust this year — a visit to the Silverstone website shows only a handful of tickets left, and we weren't able to find two seats next to each other at any of the grandstands. You could get general admission tickets for Friday and Saturday, but if dad's a fan and you have a generous budget you could check out the hospitality options available at Motorsport Tickets, which may include food and drink plus a race day Q&A with an F1 celebrity. The chance to watch Mercedes and Red Bull battle it out at the British Grand Prix this July will, no doubt, blow him away.
21. The Silverstone Experience tickets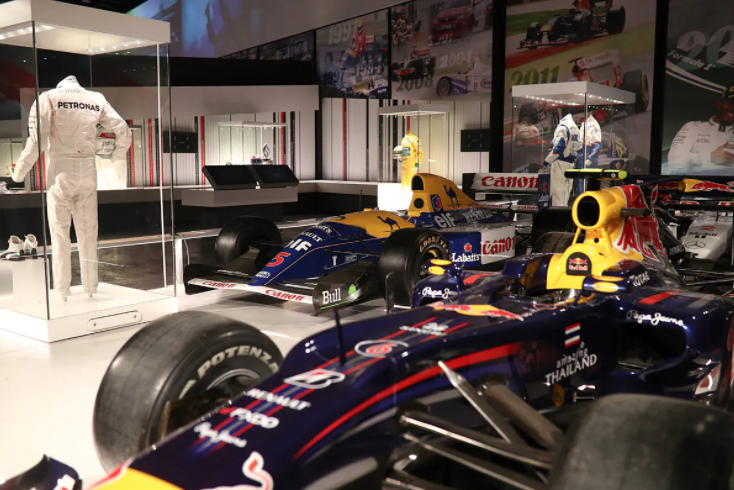 If tickets to a Silverstone Formula 1 race are a stretch too far, a trip to The Silverstone Experience could be the next best thing.  Snap up two tickets for you and dad, and enjoy a great day out learning all about the history of British motor sport and the Silverstone circuit. You'll get up close and personal with winning F1 cars, be able to sit in replicas and much more. It's a day out dad'll never forget.
Tweet to @ST_Driving Follow @ST_Driving
* They'd also work for mums who like cars, of course.
This article features products that have been chosen independently by Driving.co.uk journalists, and our reviews are unbiased. We may earn revenue if you click the links and buy the products, but we never allow this to affect our opinions.