New F1 Manager 2022 game will enable you to be Toto Wolff or Christian Horner
Developer hurriedly removing Russian driver Mazepin, no doubt
A new Formula 1 management simulator is due this summer, allowing gamers on a number of platforms to live out their F1 team boss fantasies amid a new era for the sport.
F1 Manager 2022 has been created after a long-term licencing agreement was agreed between Formula 1 and developer Frontier Developments in 2020.
The first instalment from the Cambridge-based games company — best-known for its RollerCoaster Tycoon and Elite Dangerous franchises — is due during a crucial year for the sport, with radically-revised cars set to hit the track, and new versions of the series are planned for release every 12 months.
The game will allow players to step into the shoes not of a driver but of a team principal, overseeing drivers, engineers and fans throughout the F1 season, attempting to clinch the Drivers' and Constructors' championships.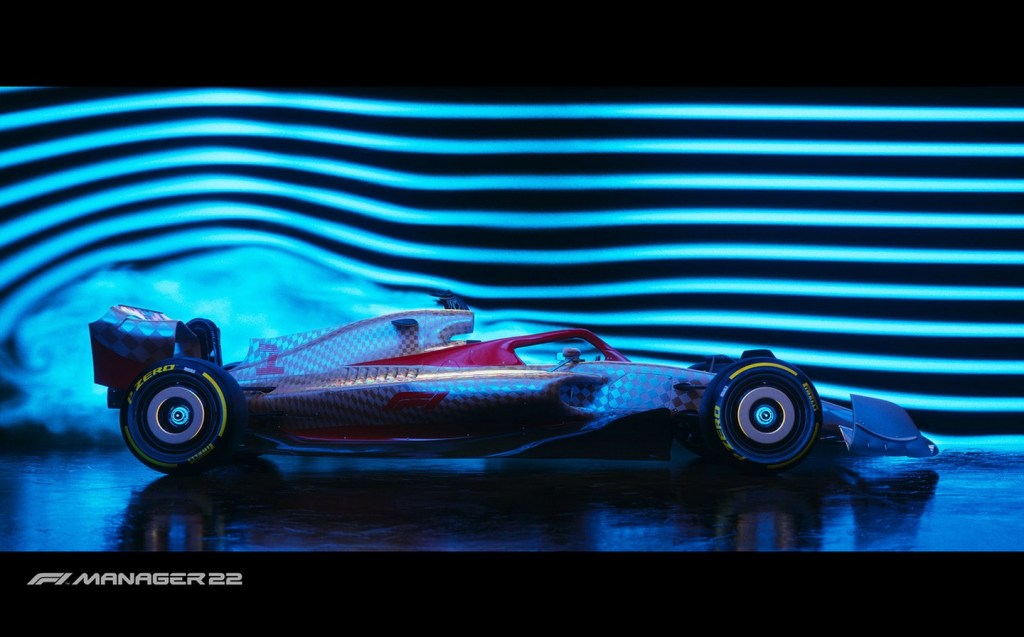 Although the trailer doesn't feature any gameplay, F1 Manager 2022 appears to have slick computer-aided visuals, including an accurately-modelled version of the 2022 car as well as the inclusion of some well-known real-life faces and voices, such as those of Mercedes-AMG team boss Toto Wolff and Red Bull Racing's Christian Horner.
At one point in the trailer the voice of the Mercedes driver Lewis Hamilton can be heard, likely indicating the presence of real drivers in the series.
A briefly-glimpsed list of drivers includes the name of Nikita Mazepin, recently ejected from the Haas team due to the Russian invasion of Ukraine. It's unlikely Mazepin will make it into the final release of F1 Manager 2022, with work bno doubt going on right now to replace his virtual character with Pietro Fittipaldi, who's set to stand in for the Russian in real life (on a temporary basis, at least).
It isn't all jet-setting and champagne on the podium — the game takes players into the more mundane minutiae of running an F1 team including hiring engineers, upgrading facilities and balancing both budgets and the demands of drivers.
One man with experience in running an F1 team is Ross Brawn, currently the managing director at Formula 1 and formerly the technical director of Ferrari between 1997 and 2006, the period that saw it win six World Constructors' Championships with Michael Schumacher and Rubens Barrichello behind the wheel.
Commenting on the unveiling of F1 Manager 2022, Brawn said: "It's great to see F1 Manager 2022 take shape and for people to see this exciting title come to life. I know from personal experience that leading a team can be challenging, but it's certainly rewarding.
"The F1 Manager franchise is a great opportunity for fans to put themselves in the shoes of a team principal and experience some of that for themselves. I am confident that with their own successful track record in management gaming, Frontier will deliver an enjoyable and engaging experience for fans."
Game director, Andy Fletcher, added: "There's never been a better time to be a Formula 1 fan, and we're excited to deliver a new way for F1 fans to immerse themselves in the biggest racing spectacle in the world.
"F1 Manager 2022 will deliver an experience for both new and long-term fans that is as authentic as it is exciting. Our commitment to the ever-changing world of Formula 1 will build a strong foundation for a long and special series that will evolve over time."
When it launches in the summer, F1 Manager 2022 will be available on PlayStation 4 and 5, Xbox One, Xbox Series X and S, as well as on Windows PCs via the Steam and Epic Games stores. The title can currently be added to Steam wish lists.
Related articles
Latest articles