Forget the Germans — Peugeot 3008 tops Driver Power list of the best new cars to own
80,000 drivers share their experiences
WHEN IT comes to the thorny topic of car satisfaction and reliability, drivers can often be heard arguing over which motors are most likely to prove a let down – with French or Italian makes often attracting the most complaints.
Yet a survey of more than 80,000 drivers of cars aged between one and two-years old reveals that the best new car to own is a Peugeot.
As if that weren't enough to have seasoned drivers raising an eyebrow, in second place is a Korean car, from Kia, and in third an Italian, made by Alfa Romeo.
---
Browse NEW or USED cars for sale
---
The annual Driver Power study by Auto Express asks car owners to rank their vehicle across 31 categories, ranging from how well it drives to whether it has proved reliable.
In first place was the Peugeot 3008 (pictured above). The family SUV is a rival to the Nissan Qashqai, and was launched in 2016. It achieved an overall satisfaction rating of 93.8%, and was widely praised by owners for its styling, driving experience, reliability, safety and running costs.
David Peel, MD of Peugeot UK, said: "We know that we have a fabulous SUV, but to be awarded 'Car of the Year' by our customers is absolutely fantastic."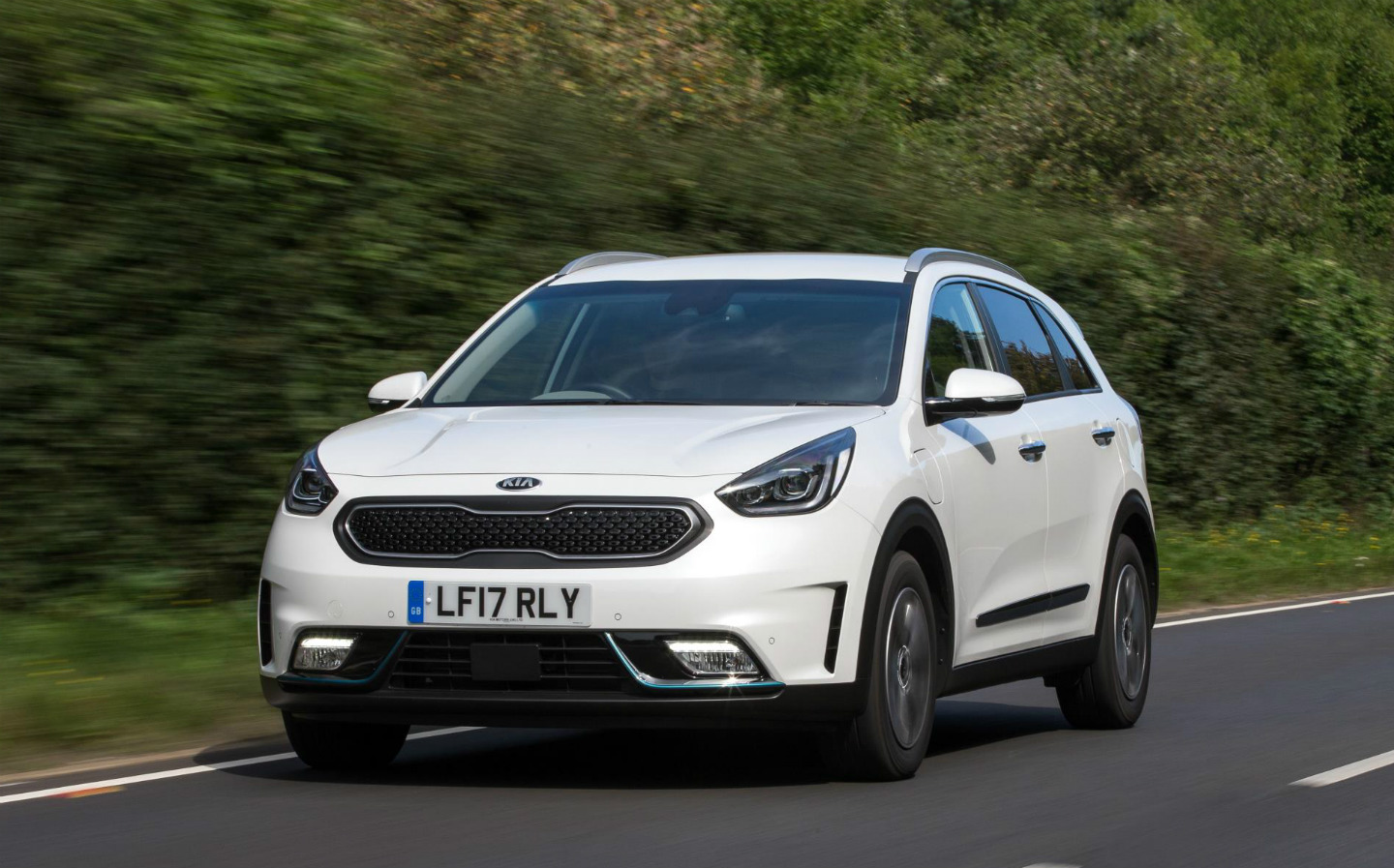 In second place in the Driver Power table was the Kia Niro, a petrol-electric hybrid crossover. Its performance suggests that drivers who are willing to switch from diesel-powered vehicles to hybrids – something the government says all new car buyers will have to do by 2040 – won't be disappointed.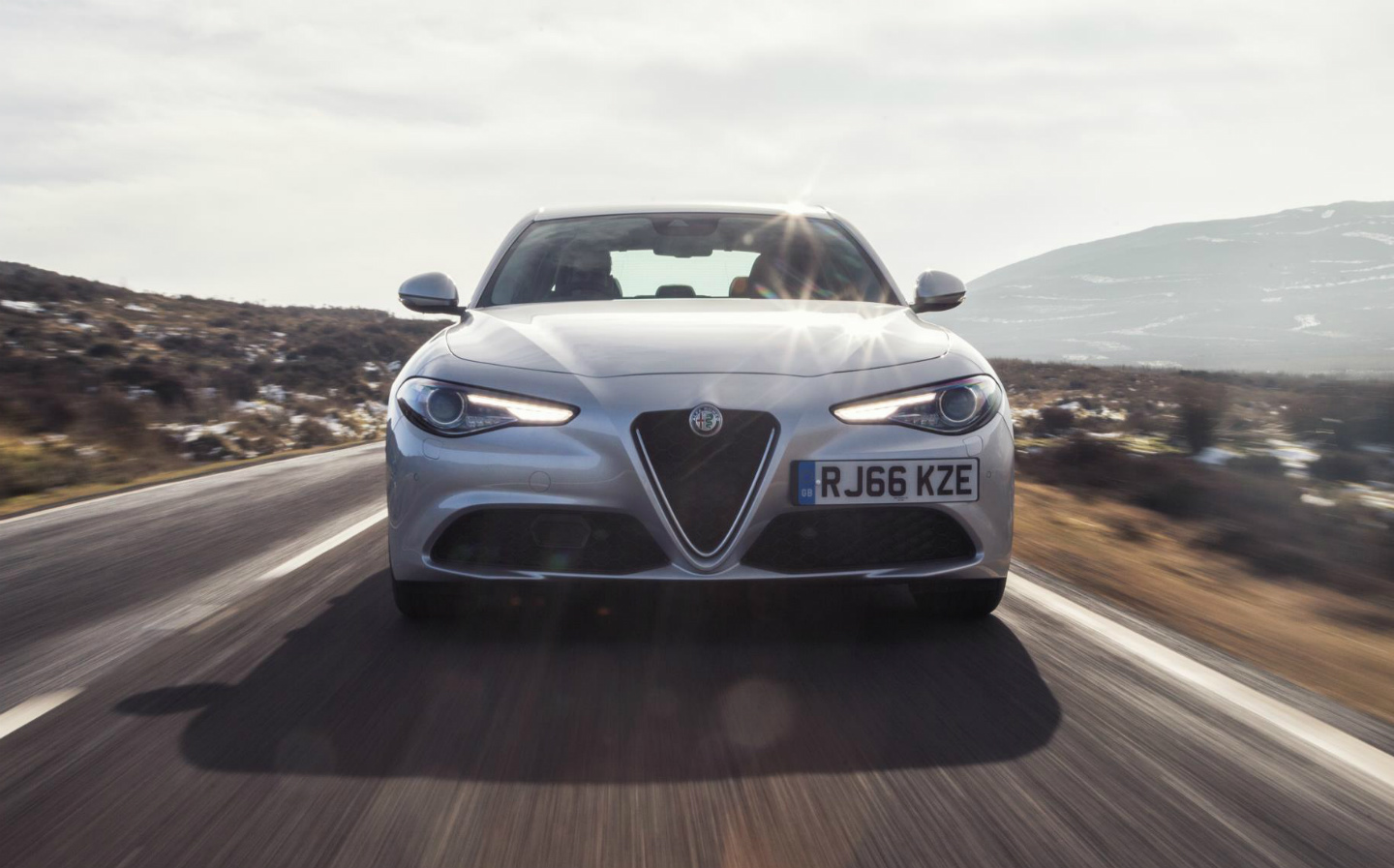 Taking the final place on the podium was Alfa Romeo's Giulia, a sports saloon that competes with the BMW 3-series and Mercedes C-class.
The least reliable cars
The Alfa's result overall result is surprising, given it proved to be the second most unreliable car in the survey. Of owners quizzed, 40% said they'd suffered trouble with their car – and electrics were the most common fault.
The result comes after Driving experienced a number of Giulia test cars at the press launch suffering various faults.
But while reliability still isn't the car's strong suit, Giulia owners are willing to forgive its failings in this area thanks to its stonking performance credentials.
Surprisingly, it was one of premium car maker BMW's models that proved to be even more unreliable than the Giulia. The 5-series topped the list, with 51% of owners having an issue in the last 12 months, particularly with the paint finish.
BMW's record for reliability appears to be in tatters, as the third least reliable motor was the 4-series, with 36% of owners having to have repairs carried out. In fourth spot was the 2-series, while the popular 3-series ranked sixth.
Land Rover's Discovery Sport dividing the BMWs, in fifth position.
Asian car makers shine
While a French car topped the Driver Power rankings, seven of the models in the top 10 best new cars to own are manufactured by companies from East Asia: two from Korean car maker Kia and five from Japanese marques Honda (1), Toyota (2) and Lexus (2).
It's a particularly strong result from Toyota Motor Corporation, as Lexus is its premium sub-brand.
The 2018 Driver Power top 10 best new cars to own
| | | | | |
| --- | --- | --- | --- | --- |
| POS. | CAR | SCORE | AUTO EXPRESS SAID | HAS IT EVER GONE WRONG? |
| 1 | Peugeot 3008 (2016-present) | 93.88% | Strong scored in every area are key to breakthrough victory for French SUV | Yes: 11.0% |
| 2 | Kia Niro (2016-present) | 93.07% | Hybrid Newcomer is our infortainment king, with gearbox the main bugbear | Yes: 11.7% |
| 3 | Alfa Romeo Giulia (2016-present) | 93.06% | Giulia is a true Alfa and it's top for performance. Reliability is a concern, though | Yes: 40.3% |
| 4 | Toyota Prius (2015-present) | 93.04% | Hybrid trendsetter is our fuel economy champ and has few weak points | Yes: 6.1% |
| 5 | Lexus RX (2015-present) | 92.99% | Large luxury SUV gets it right in most areas, marred only by fuel economy | Yes: 19.3% |
| 6 | Lexus NX (2015-present) | 92.90% | Futuristic model is rated the best-built car in Driver Power | Yes: 6.6% |
| 7 | Kia Sorento (2014-present) | 92.85% | Satisfaction is almost guaranteed with this practical seven-seater SUV | Yes: 23.5% |
| 8 | Toyota Verso (2009-present) | 92.83% | A great ranking from family owners belies MPVs adavncing years | Yes: 13.7% |
| 9 | Honda Civic (2017-present) | 92.50% | Latest Civic blasts into Driver Power with a cost-effective ownership experience | Yes: 9.9% |
| 10 | Skoda Octavia (2013-present) | 92.45% | Classic strong performance from Skoda, which ranks highly for cabin and drive | Yes: 7.3% |
The 2018 Driver Power category winners
CATEGORY
WINNER
SCORE
WHAT THE OWNERS SAID
RUNNERS-UP
Engine and Gearbox
Nissan Leaf
96.86%
"I like the confidence the car has when accelerating in difficult situations, like merging on to a motorway"
2 Alfa Romeo Giulia
3 Toyota Prius
Exterior
Peugeot 3008
97.36%
"Fantastic design from Peugeot. The car turns heads everywhere. My colelagues keep asking about it all the time"
2 Toyota C-HR
3 Nissan Micra
Practicality and Space
Kia Sorento
95.35%
"Seven seats, and rows two and three split-fold. Second row slides to alter third-row room"
2 Peugeot 3008
3 Toyota Verso
Interior and Comfort
Mazda CX-5
94.58%
"Love my CX-5's seating position. It's totally adjustable and the heated seats are a big plus"
2 Lexus NX
3 Lexus RX
Ride and Handling
Mazda CX-5
97.45%
"Brings a smile to my face every time I drive it. The quality of the handling and the revvy engine make it a delight"
2 Alfa Romeo Giulia
3 Peugeot 3008
Infotainment, Connectivity and Electrics
Kia Niro
93.43%
"Touchscreen is very sensitive. Ability to zoom map with a know is a big plus"
2 Nissan Juke
3 Mazda MX-5
MPG and Running Costs
Toyota Prius
91.97%
"The Prius is a very safe car, so it has a really low insurance rating"
2 Honda Civic
3 Nissan Leaf
Safety Features
Peugeot 3008
97.08%
"My 3008 has so much safety kit, from sensors to driver assistance systems such as lane keep"
2 Kia Niro
3 Toyota Prius
Reliability and Build Quality
Lexus NX
96.25%
"The doors close with a satisfying clunk, paintwork is stil gleaming and the car has proven fault free and as good as it was when I purchased it"
2 Kia Sorento
3 Toyota Prius
The 2018 Driver Power class winners
| | |
| --- | --- |
| CLASS | WINNER |
| Best City Car | Toyota Aygo |
| Best Compact Executive Car | Alfa Romeo Giulia |
| Best Compact Family Car | Toyota Prius |
| Best Electric Car | Nissan Leaf |
| Best Executive Car | BMW 5-series |
| Best Family Car | Mazda 6 |
| Best Large SUV | Kia Sorento |
| Best Mid-Size SUV | Peugeot 3008 |
| Best MPV | Toyota Verso |
| Best Premium Large SUV | Lexus RX |
| Best Premium Mid-Size SUV | Lexus NX |
| Best Premium Small car | Audi A1 |
| Best Roadster | Mazda MX-5 |
| Best Small SUV | Kia Niro |
| Best Sports Car | BMW 2-series |
| Best Supermini | Nissan Micra |
Tweet to @squarejames Follow @squarejames
Additional reporting by Will Dron