News: "Starter interrupt" device disables cars on loan to in-debt customers
Sorry repo man, your days are numbered
---
Published 29 September 2014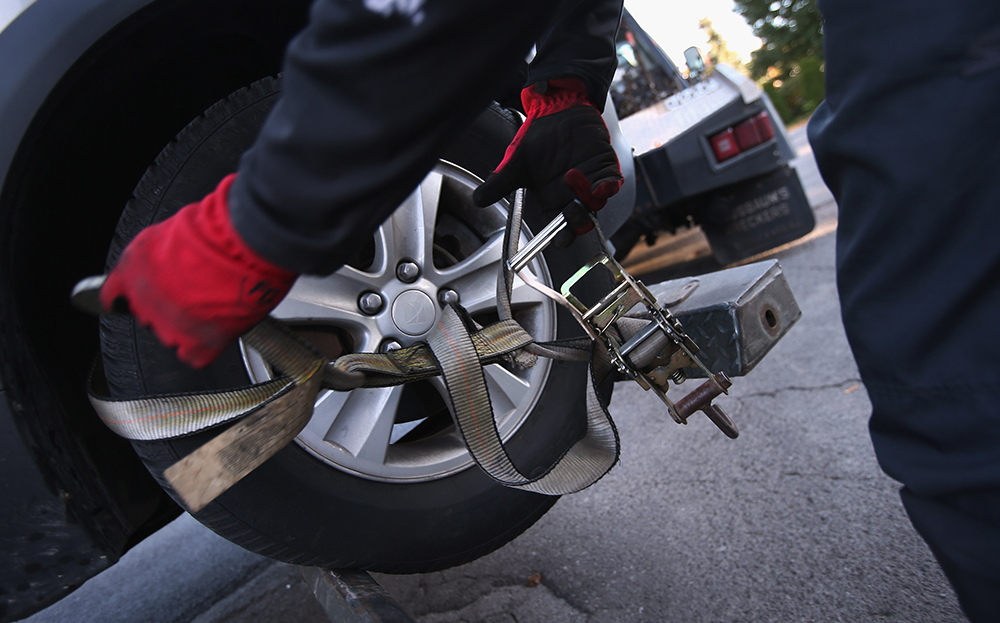 A car is repossessed by a bailiff in Syracuse, New York (photo: John Moore / Getty)
IS THIS the end of the repo man? Drivers who fall behind with repayments on a car loan are discovering lending companies have a more effective — and more sinister — solution than the traditional bailiff: a remote-controlled shut-off switch that enables them to disable the vehicle, rendering it useless to the debtor.
US lenders have installed the "starter interrupt" devices, which are fitted behind the dashboard, in about 2m cars. The equipment also allows the lender to track the vehicle's movements via built-in GPS.
The devices have grown in popularity after a surge in the number of loan applications from people who have bad credit ratings as a consequence of the financial crash. These so-called sub-prime drivers are being advanced funds on the condition they have a disabling device fitted in order to minimise the risk of non-repayment — and it's only a matter of time before similar technology arrives in Britain. Car bailiffs, start scanning the job ads.
---
Search for and buy your next car on driving.co.uk
---