New York show: Mercedes GLE plug-in hybrid SUV will rival Audi Q7, BMW X5
Officially cleaner than a Ford Fiesta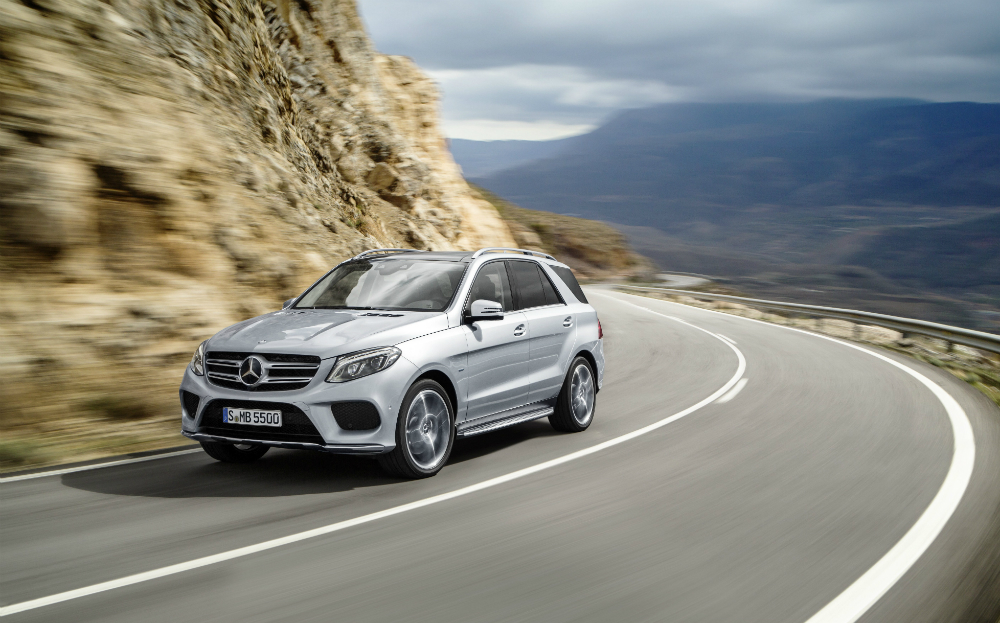 DRIVERS WHO are considering buying a luxury SUV will find the choice has just got more difficult, after Mercedes revealed the GLE, a replacement for its M-class and a rival to the Audi Q7, BMW X5, Porsche Cayenne and Range Rover Sport.
---
Search for and buy your next car on driving.co.uk
---
The GLE range will go on sale in July and will be revealed in public at the New York motor show next week. It boasts a new look, improved levels of standard equipment and technology, more active safety systems and an average improvement of 17% in fuel economy and emissions levels.
As well as making extensive cosmetic and mechanical improvements to the popular SUV, Mercedes has introduced its first plug-in hybrid version, the GLE 500 e, which is aimed at drivers who aren't prepared to compromise on power or performance but find their conscience is troubled by the copious emissions of a large V8 engine.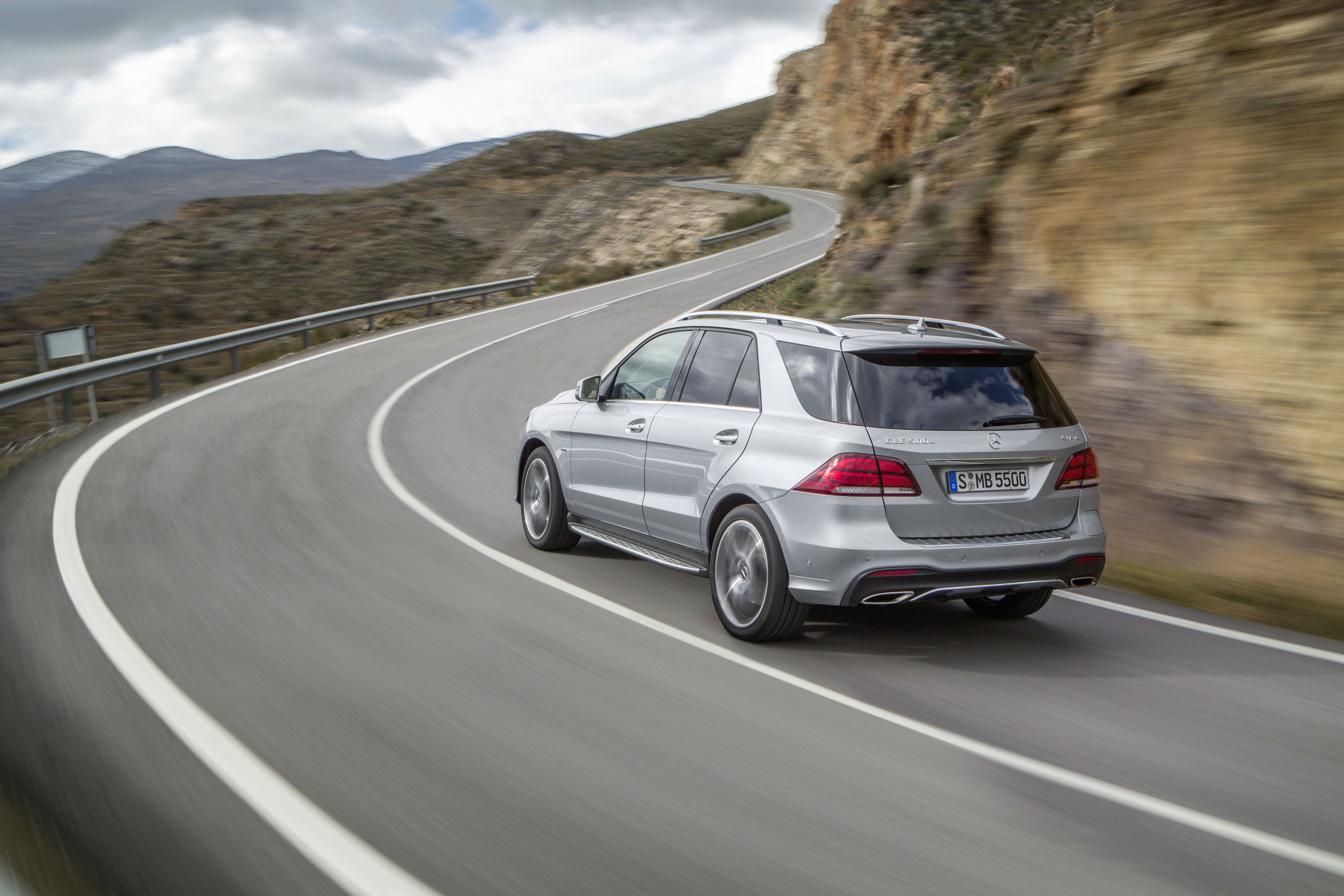 The electric and petrol-powered hybrid 4×4 is said to improve the fuel economy of the large SUV. Mercedes says it returns an average of 85.6mpg and emits just 78g/km of CO2, better than the diesel-powered versions that, to date, have been the most popular with buyers of this type of car – and cleaner, even, than the most frugal version of the Ford Fiesta.
The GLE 500 e can be driven in electric operating mode for more than 18 miles, at speeds of up to 80mph. Yet with a total power of 435bhp, the plug-in hybrid model is no slouch. By comparison, the most efficient GLE diesel, the GLE 250 d, manages only 49.5mpg and emits 149g/km.
---
Don't know your bhpfrom your MPV? Click to take a look at our car jargon buster
---
Pricing has still to be announced for the GLE range, but buyers who want the plug-in hybrid version should expect to pay about £60,000, and the entry-level diesel will cost approximately £50,000.
Audi's new Q7 will also feature a plug-in hybrid model, and BMW recently announced the X5 40e; with tougher emissions regulations looming on the horizon, car makers are relying on plug-in hybrid technology to lower the emissions of their range of cars.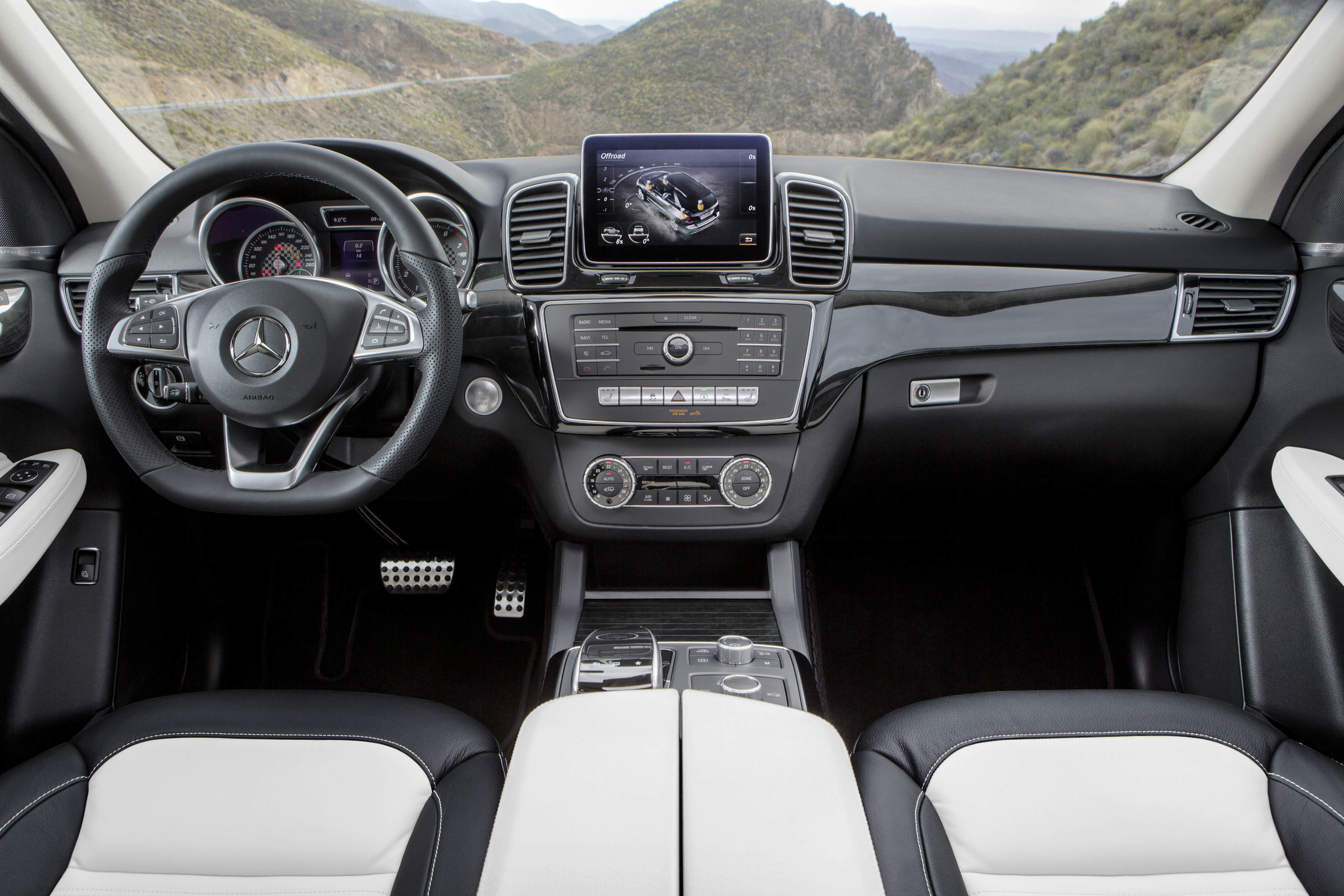 Not all drivers let their conscience get the better of them, however. And for them Mercedes-AMG offers the GLE 63 – a muscle machine with all the subtlety of a Sylvester Stallone blockbuster. With 576bhp, it can accelerate from standstill to 62mph in 4.2 seconds – faster than a Greenpeace protester can shout: "Shame on you!"
The GLE will join the GLE coupé in UK showrooms in July.