News: Lexus joins forces with Will.i.am for NX launch campaign
He's been dreaming about the future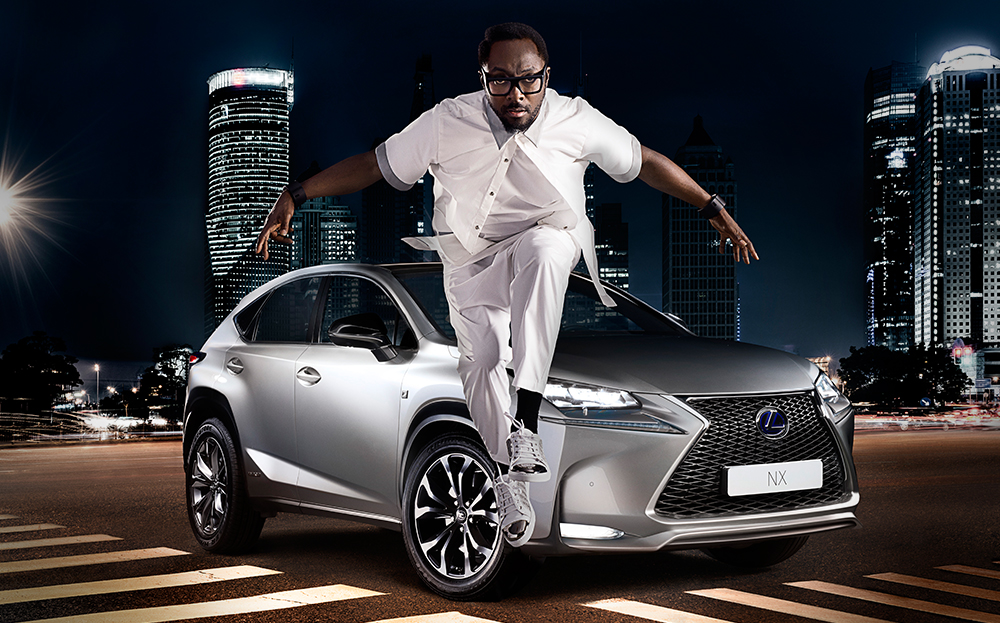 STRAWBERRIES AND cream, gin and tonic, pop stars and new cars – some matches are made in heaven. There are always exceptions to the rule, though…
Lexus has announced a collaboration with Will.i.am, the rapper and singer, for the launch of the NX, its newest mid-size crossover SUV. The Striking Angles campaign sees the Black Eyed Peas singer and former The Voice judge release a short film featuring a new song called "Dreaming About the Future".
During the film Will.i.am croons in front of the NX, throwing some shapes like a geometric ninja, singing that he's been "dreaming about the future" and "thinking of technology".
As part of the collaboration, the rapper will design his own limited edition version of the NX later in the year.
---
Search for and buy a Lexus on driving.co.uk
---
Alain Uyttenhoven, Head of Lexus Europe, said: "We're really excited to be working with Will.i.am. His passion for design and innovation, coupled with his incredible creativity, makes him the perfect partner for our Lexus NX Striking Angles campaign."
The new Lexus NX is released in October but you can read Driving's first drive review, originally published in The Sunday Times at the weekend, here.
Behind the scenes of "Striking Angles" with Will.i.am: