News: Honda recalls more cars in Britain over exploding airbags
171,000 cars worldwide have been recalled
---
Published 24 November 2014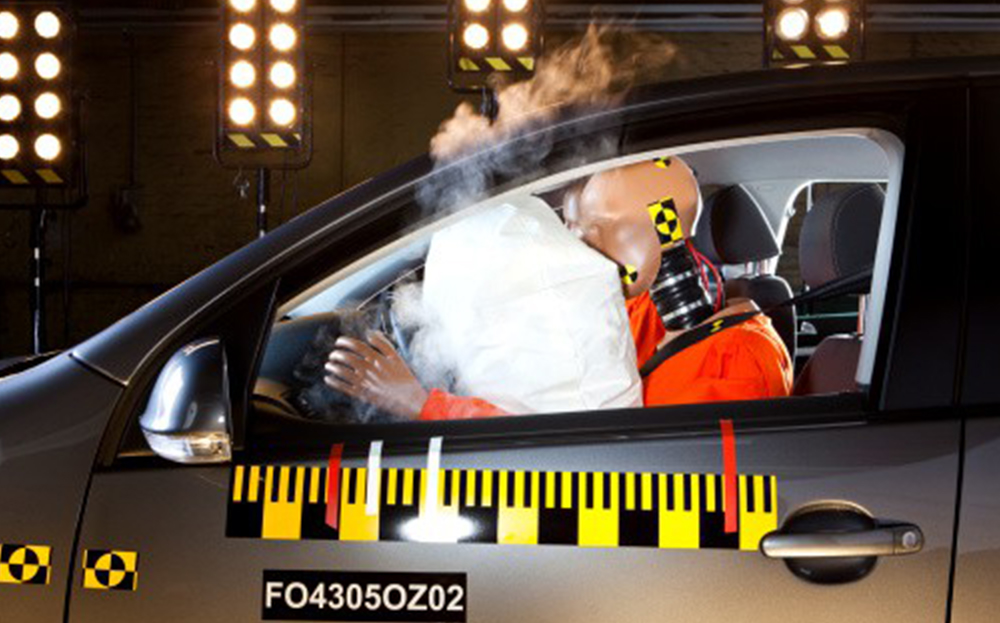 A DEADLY fault that causes shrapnel to be fired out of airbags in a crash has claimed its fifth victim and led to the recall of thousands more cars in Britain.
The fifth death was reported on driving.co.uk last week but new details have since emerged. Law Suk Leh, 43, was in her final week of pregnancy when her Honda collided with another vehicle, setting off the airbag. She was hit in the neck by an inch-long shard of metal and died on her way to hospital in Malaysia. Her baby daughter was delivered, but died two days later.
Law was driving a 2003 Honda City, which was based on the Civic hatchback until it was replaced in that year by a new model related to the Jazz supermini. The car was fitted with an airbag made by Takata, a Japanese firm whose faulty airbags have already resulted in 17m recalls worldwide, including half a million in Britain.
The recall in Britain affects Jazz superminis built between 2004 and 2005, as well as Civics built in 2004
Most of the recalls so far have focused on airbags on the passenger side of the vehicle, but the latest fatality has shown further problems with those on the driver's side. The Malaysia crash happened in July, but was only linked to the airbag fault this month.
As a result, Honda has announced the recall of another 171,000 cars worldwide, including 12,781 in Britain, to replace their steering-wheel airbags. It affects Jazz superminis built between 2004 and 2005, as well as Civics built in 2004. Both cars were fitted with airbags made at an American Takata factory in LaGrange, Georgia.
All affected owners are due to be contacted before Christmas to arrange a date for a dealer to replace the airbag. Customers in America are being offered courtesy cars or hire vehicles until their own car is repaired.
Honda in Britain said the decision to offer alternative transport was down to dealers. It said there had been no injuries or fatalities in Europe that have been linked to Takata airbags. "The recall is purely a precautionary measure," said Honda.