News: EU tells UK to stop dangerous levels of city air pollution
Britain 20 years behind on clean air schemes
---
Published 20 November 2014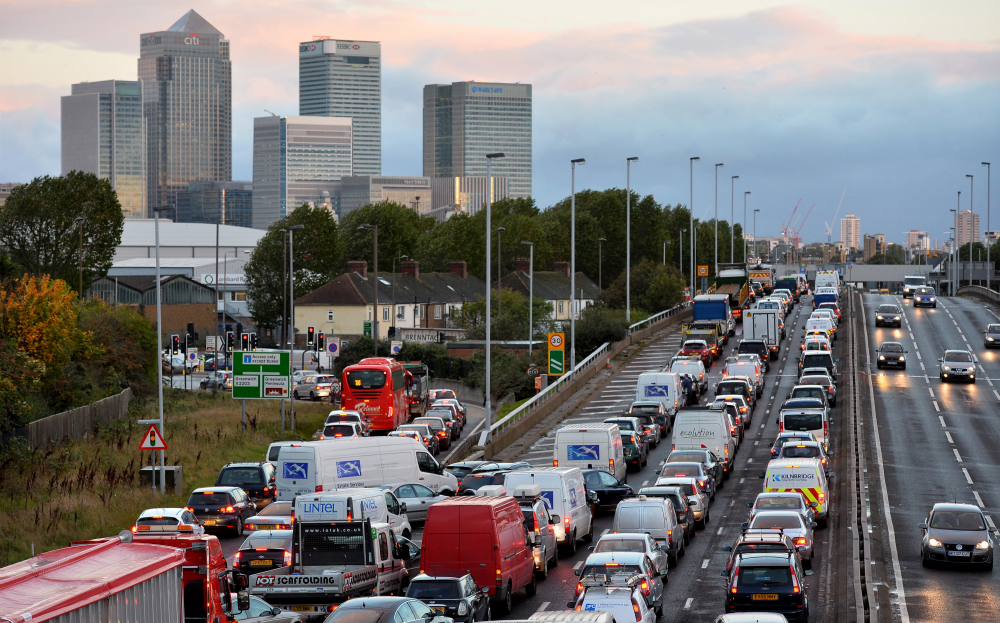 THE GOVERNMENT must take urgent action to clean up dangerous levels of air pollution in British cities, the European Court of Justice (ECJ) ruled yesterday.
Under existing plans, safe air pollution levels are not predicted to be met until 2030 in cities including London, Birmingham and Leeds – 20 years after the EU deadline.
The ECJ has ruled that the UK's Supreme Court must order the government to take action to meet EU legal limits as quickly as possible. Levels of nitrogen dioxide (NO₂), which is linked to asthma and heart attacks, have risen as a consequence of tax incentives put in place by the government to encourage drivers to switch to diesel-powered cars. The highest levels of NO₂ pollution in Europe have been recorded in Britain, according to a report published yesterday by the European Environment Agency.
The case was brought by ClientEarth, an environmental law group, against the Department for Environment, Food and Rural Affairs (Defra). ClientEarth says that approximately 29,000 people die in the UK each year as a result of air pollution, making it the biggest public health problem after smoking.
---
Don't know your bhp from your MPV? Click to take a look at our car jargon buster
---
Lawyers representing the European Commission had told the ECJ that Britain's breach of the limits was "a matter of life and death" and "perhaps the longest-running infringement of EU law in history".
Alan Andrews, a ClientEarth lawyer, said: "This ruling is a big victory for the millions of people who want to live healthy lives in the UK's towns and cities. This will force the government to finally take this issue seriously and come up with an urgent plan to rid our towns and cities of cancer-causing diesel fumes."
The government has committed £2bn since 2011 to reducing air pollution, according to Defra, including offering grants to those buying electric cars and other "green transport initiatives".
Boris Johnson, the mayor of London, announced in July that an ultra-low-emission zone would come in force in London in 2020: owners of all but the cleanest cars, vans and lorries  will have to pay an additional £10 to drive there.
This has led to accusations that city centres will be open to only those wealthy enough to afford the pollution penalty or able to buy cars that meet the most stringent Euro 6 emission standards.
---
Advice: should I buy a diesel or petrol car?
---