Cameras to replace wing and rear-view car mirrors
Should improve aerodynamics, save fuel
---
Published 06 October 2014
FIRST IT was in-car cassette players, then wind up windows and CD changers. Now wing mirrors are to be sent to the great scrapyard in the sky, killed off by technology that does the job more effectively.
Car makers are preparing to launch a range of vehicles which replace traditional wing mirrors with rear-facing video cameras that stream footage of the view behind onto screens on the vehicle's dashboard. The innovation is said to be safer and more fuel efficient than reflective glass.
The first mass-produced car to feature the technology is likely to come from Nissan. The Japanese firm last week unveiled a prototype four-door saloon called the Infiniti Q80 Inspiration at the Paris motor show, designed to gauge the public's reaction before a production version is made. It is fitted with small cameras in vents behind the front wheels, which transmit images to a digital screen on the dashboard. In production versions of the car, the screens would probably be by the doors, close to where existing mirrors would normally be. Manufacturers including Jaguar Land Rover and Citroën are working on similar arrangements. Volkswagen is already making a limited number of XL1 eco-cars without wing mirrors after winning a special European exemption.
---
Search for and buy a used car on driving.co.uk
---
The technology could also replace rear-view mirrors, allowing manufacturers to make sections of car appear transparent, thanks to strategically placed cameras. So, for example, if a child walks behind a car, below the level of the rear window, the driver would still be able to see them. The rear of the car would be see-through in the digital mirror.
At least one wing mirror has been a legal requirement for all cars sold in Britain since 1978 but the driver aids have been commonplace for far longer. The idea of fitting them is generally credited to Dorothy Levitt, the first British woman to compete in a motor race. She published a motoring book in 1909, entitled: "The Woman and the Car: a Chatty Little Handbook for All Women who Motor or Want to Motor". As well as advising women to carry a revolver under the driver's seat, she recommended using a long-handled mirror to check the road behind. A more practical option soon followed and the first advertisement in The Times to mention a driving mirror came in 1916, for a Morgan-bodied 10hp Vauxhall.
Despite their simplicity, however, car engineers have long argued that advances in technology have made mirrors obsolete. They point out that traditional mirrors create blind spots, can be affected by dazzle from the sun and because of their position on the side of the car impair its aerodynamic shape resulting in worse fuel economy. Cameras, they argue, suffer none of these problems.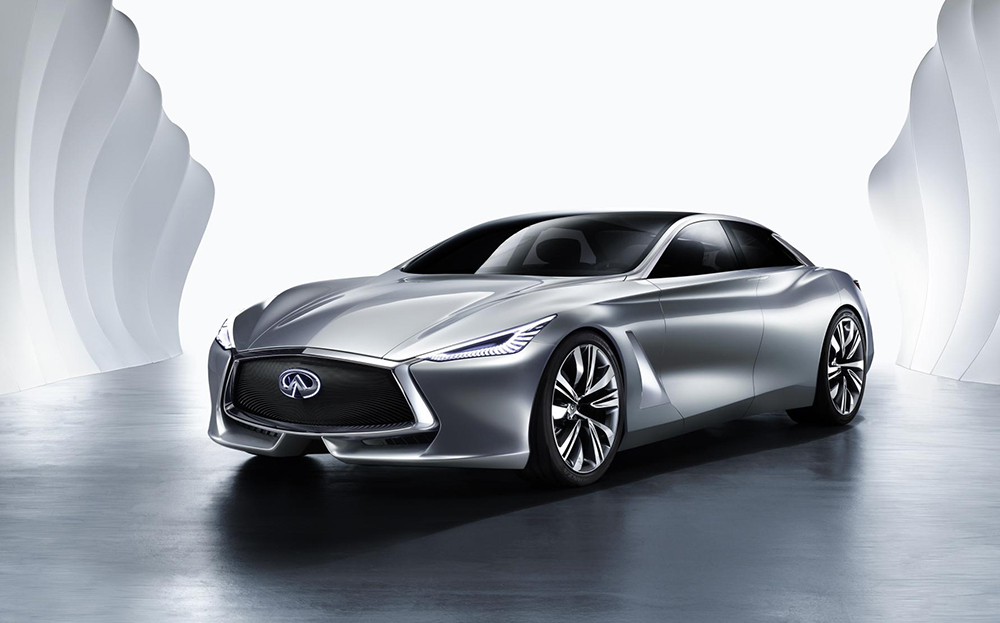 The dash to fit them to cars is being driven by changes to international regulations. These would make digital mirrors legal and are anticipated to come into effect in 2016 or 2017. They are being drawn up by a United Nations Committee made up of car manufacturers, businesses and regulators, which met last week in Geneva. Among the members is Britain's Department for Transport, which has proposed limiting the location of video screens to either side of the cabin, where drivers would naturally look for conventional mirrors.
There will also be stipulations that cameras can adjust rapidly to changes in light, to avoid them being overwhelmed by the sun when leaving a tunnel, for example. The cost of the high-tech cameras required means that the technology is likely to be seen on more expensive cars first.
"Every car company is awaiting the change in the rules," said Alfonso Albaisa, Infiniti's creative director. "We will take advantage of it very quickly because there are huge benefits.
"We are still relying on light bouncing off glass. Using a camera gives you the best view, giving real safety benefits, although it can be jarring at first because you can see much more."
---
Don't know your BHPs from your MPVs? Click to take a look at our car jargon buster
---