News: 1,000mph Bloodhound SSC rocket car is the ultimate model kit
Dad, what have you done with the instructions?
---
Published 05 January 2015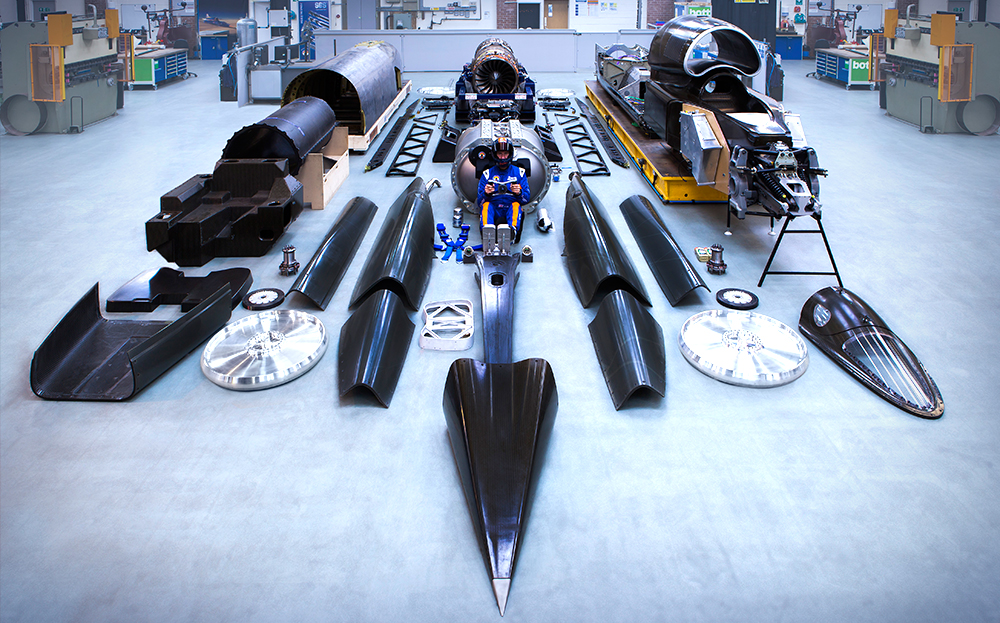 WHAT YOUNGSTER hasn't giddily unwrapped a new model car kit left under the Christmas tree or handed over for their birthday? But even the most advanced Airfix sets pale in comparison with the one laid out on the floor of the Bloodhound SSC workshop in Bristol.
---
Search for and buy your next car on driving.co.uk
---
The engineers behind the vehicle, which is expected to hit 1,000mph – and thereby set a new world land-speed record – have released photos of the "model kit" comprising 3,500 components.
They include a state-of-the-art Rolls-Royce EJ200 jet engine, normally found in the Eurofighter Typhoon, and a cluster of Nammo hybrid rockets developed to launch the next generation of spacecraft.
The Bloodhound SSC (supersonic car) also incorporates a 550bhp supercharged V8 engine lifted from a Jaguar F-type R sports car that is used solely to pump fuel into the rocket at high speed and pressure.
---
Don't know your bhp from your MPV? Click to take a look at our car jargon buster
---
Other components include two Rolex instruments specially made for Bloodhound, a titanium-skinned upper chassis, a carbon fibre monocoque and a canopy with 50mm glass, as well as 22,500 aerospace-grade rivets. Andy Green, a former fighter pilot, the current world land-speed record holder with Thrust SCC and the man at the controls of Bloodhound SSC, is also included in the kit.
Once the machine is assembled, the team expects to head to the Hakskeen Pan, a lake bed in the Northern Cape, South Africa, to challenge the land-speed record on a 12-mile stretch of the Kalahari desert. At full speed Bloohound SSC will cover a mile in 3.6 seconds – or the length of 4.5 football pitches every second.
That's assuming the car makes its record attempt. Reports from the BBC and Bristol Post suggest the project is in doubt: Richard Noble, who is leading the Bloodhound project, blogged that the team needs to raise £10m in 2015. "It's going to be the usual hand-to-mouth fight for existence," he wrote.
However, the team painted a very different picture when contacted by driving.co.uk. "The project is looking better than ever," it said. "Yes, money has always been tight – the project has never been cash-rich – and 2015 will be tougher as we upscale by £500,000 per month. But with four massive sponsors now on board in Castrol, Rolex, Jaguar and Nammo we're actually looking good and are still on track to complete the record."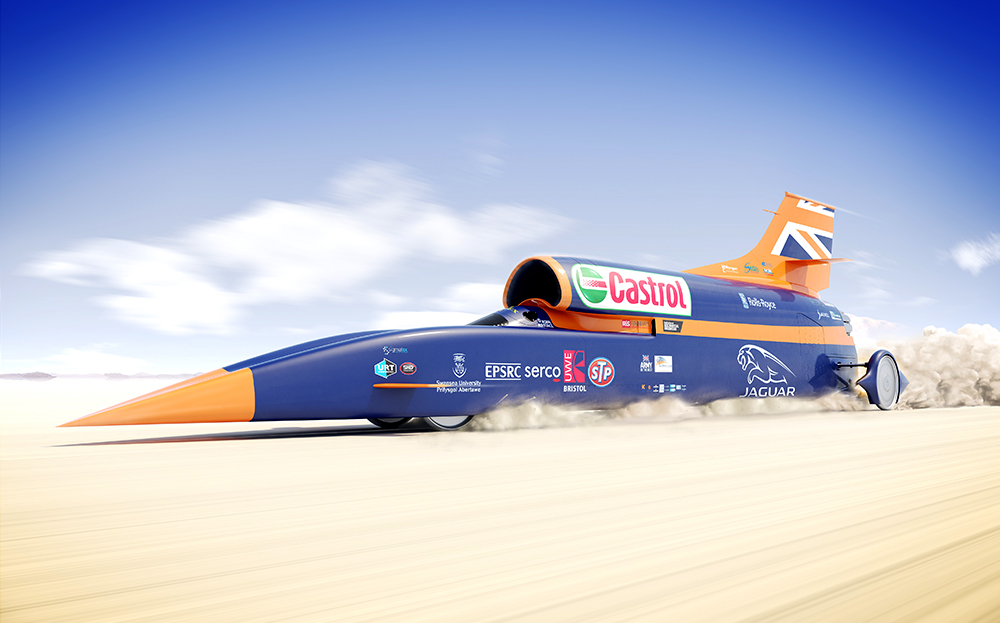 The team also confirmed that it has another useful sponsor – Corgi, the toy car maker and owner of Airfix. Now all Bloodhound needs is an industrial amount of superglue.