Volkswagen Golf R 20 Years anniversary edition is the most powerful Golf ever
More go to go with the show
Twenty years ago Volkswagen took its V6-engined Golf and give it more power and poise, creating the first R-badged VW product: the 237bhp Golf VR6, which was the most powerful road-going Golf ever. Today, on its 20th anniversary, VW has announced the introduction of the new most powerful Golf of all time: the Golf R '20 Years' edition.
Sadly, the German carmaker hasn't given us the 400bhp Golf R that has been variously promised, proposed and cancelled over the years. Instead, it's found an extra 13bhp somewhere in the current Golf R's 2-litre turbo, bringing power to a total of 328bhp. You'd have thought an extra 20bhp might have been appropriate…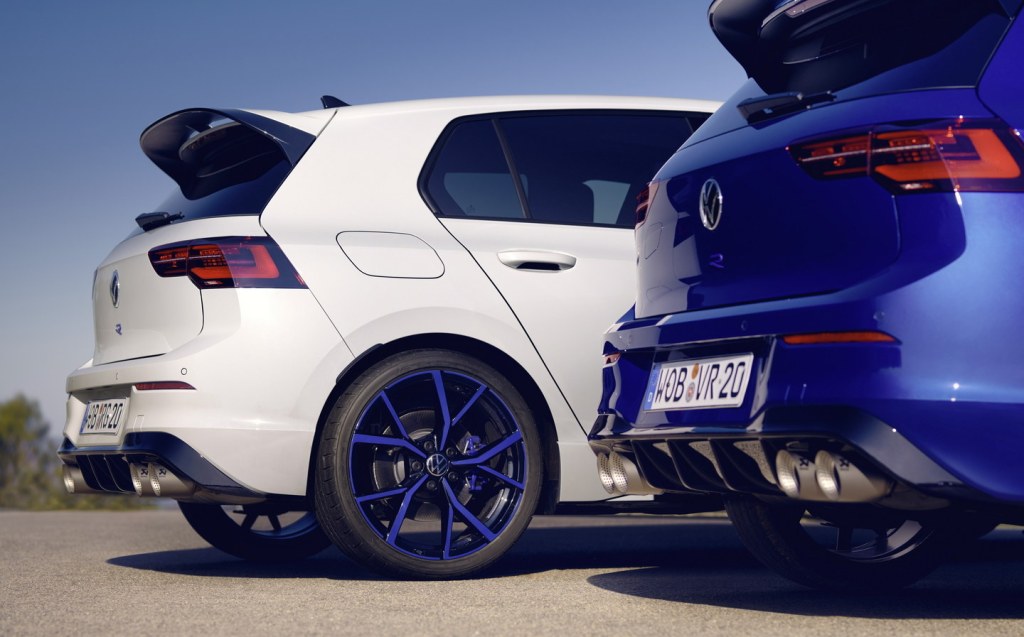 You'll be able to tell the Golf R 20 Years edition apart from its non-birthday counterpart by the fact that it gets a larger rear wing and comes as standard with 19in 'Estoril' alloy wheels.
Inside, the cabin has been treated to real carbon-fibre trim, which is the first time VW has used the lightweight racing-inspired material in one of its cars (as opposed to plastic that just looks like carbon-fibre). There are also some extra blue 'R' badges, too, including one on the key.
In terms of mechanical changes, the most significant is a new 'Emotion Start' mode. This means that, when you thumb the Start button, the turbocharged engine will give a quick burst of revs up to 2,500rpm, before settling back down to a normal idle. VW says that this "heightens the anticipation of a typical R driving experience" but we reckon it'll mostly just have the local residents' committee knocking on your door.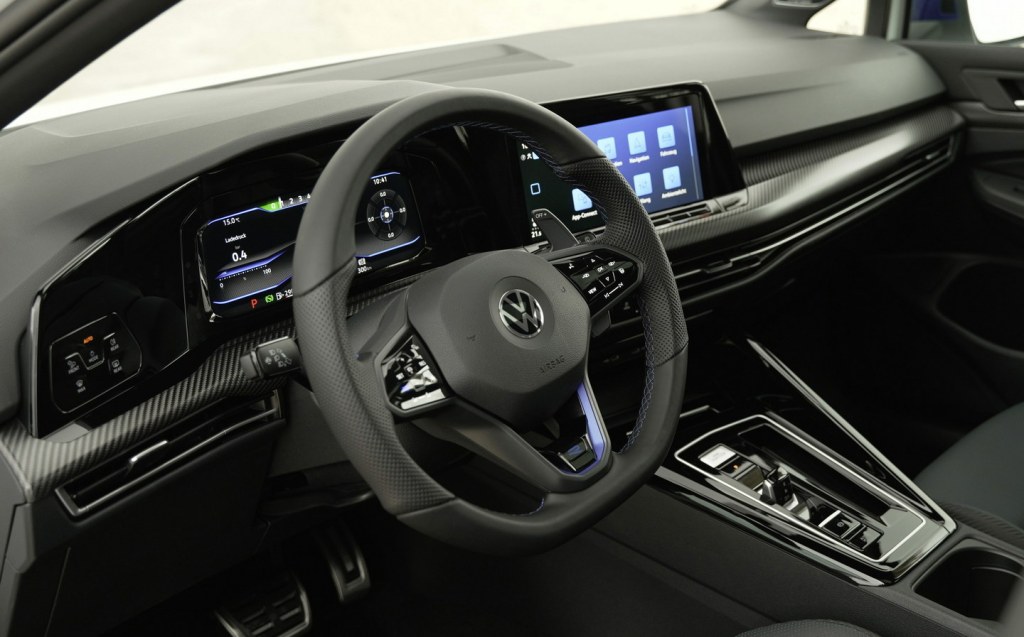 There's also a software update for the seven-speed DSG dual-clutch automatic gearbox, which reduces the smoothness when changing up if you're in Sport or Sport+ modes.
The turbocharger also now pre-loads to minimise lag, and there's a system that holds the throttle valve open when you lift your foot off, which means that torque builds up more quickly when you press down again.
The R Performance package, which is an option for the regular Golf R, comes a standard here, so you get the more sophisticated rear differential, which comes with a 'Drift Mode' and rear torque vectoring. Well worth having.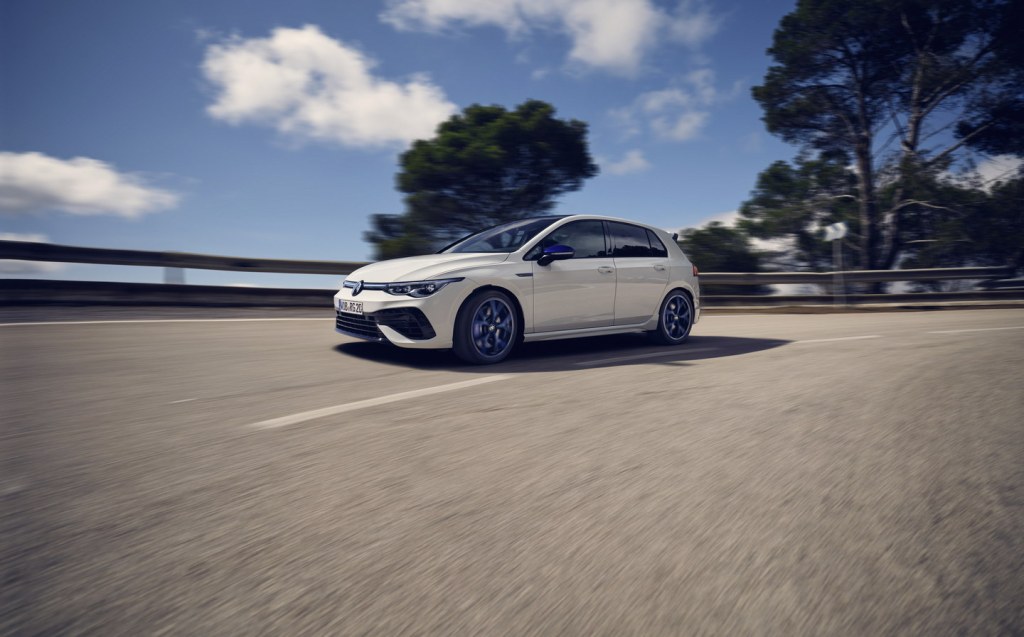 The Volkswagen Golf R 20 Years launches this month, and should be in dealerships from the middle of the year.
It'll only be available until mid-2023, though, so get your (R-branded) skates on if you want one. VW UK has confirmed that the 20 Years model will be coming here, but hasn't yet been forthcoming with a price.
Related articles
Latest articles