Is the new 2018 BMW M2 Competition the best M car yet?
Leaked pictures and details
THE FIRST pictures and details of the new, 2018 BMW M2 Competition have leaked online.
The plucky little M2 is the smallest, most affordable M model that BMW makes. Some have gone so far as to say it's also the best M car on sale. In Jeremy Clarkson's review for The Sunday Times Driving, he said "It's so good that in a few bends I was actually dribbling with joy."
Which begs the question, how good might the more potent Competition model be?
---
Browse NEW or USED cars for sale
---
Its six-cylinder, turbocharged engine boasts more power and torque than the regular M2. The Competition is claimed to be faster. And the muscular bodywork gets a little more visual impact. Is it the BMW every petrolhead will want to own – and the best M car yet?
Under the bonnet, the engineers have been busy fine-tuning things to raise the power from the M2's 365bhp to 399bhp for the M2 Competition. There has also been an increase in torque, from 369Ib ft to 406Ib ft. All of which means the Competition model is faster, accelerating from 0-62mph in 4.2 seconds – shaving 0.3 seconds off the regular car's time.
In the information leaked online, BMW only refers to a dual clutch transmission, whereas one of the reasons the standard M2 has proved so popular is that it comes with a manual gearbox.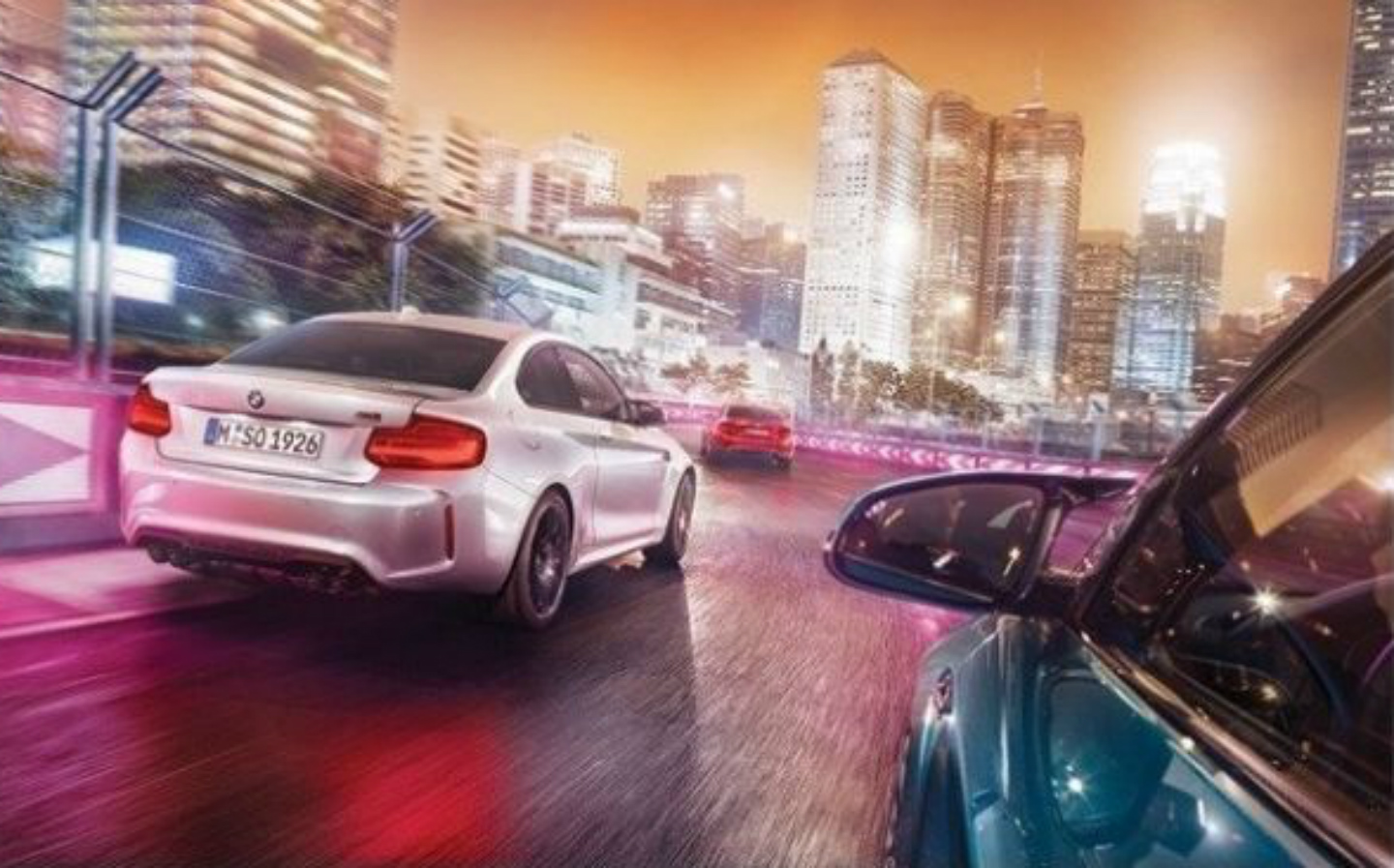 It also comes with a new design of alloy wheel, wing mirrors that are shared with the M4 and subtle changes to the car's nose that give it a more assertive stance.
The car has long been rumoured – dealers have been registering 'expressions of interest' for many months – and follows in the tyre tracks of the M4 and M3 Competition models.
It is expected to go on sale in the summer and cost around £50,000.