The Clarkson review: 2016 BMW M2
The secret sex robot has testers in a fever
TWO RECENTLY launched cars have sent the specialist motoring press into a squeaking frenzy of tinkle-clutching ecstasy. One is the Ford Focus RS, which, they say, is as good as a Nissan GT-R, for less than half the money. And the other is the car you can see pictured here this morning: the BMW M2.
I'll be honest. I've yawned through their eulogies, thinking: "I'm sure the Ford is very good … but only for people who can't actually afford a Nissan GT-R. And the BMW M2 is only very good for people who can't afford an M4."
Seriously. Who in their right mind is going to wake up one morning and think: "Yes. I have the money to pay for an M4, but I shall buy something smaller, less good-looking and with less power and less equipment instead"? That's like saying: "I can afford to take my holiday this year on a superyacht in the Caribbean. But I've decided to rent a cottage in Margate instead. Because that'll be better."
---
View the BMWs for sale on Driving.co.uk
---
The problem is that not-very-well-paid road-testers are like Brummies, endlessly banging on about how Birmingham is so much better than London, when everyone else in the entire world knows it just isn't. Unless you have only £7.50 to spend on a house.
I'll be honest, then. As I climbed behind the wheel of the M2, my hackles were up. I wanted to scoff and scorn, and happily there was plenty to be disappointed about. The steering wheel was too big, the plastics were horrid, there's some kind of eco-readout on the dash and the seat was so high I felt as if I was sitting on the car rather than in it.
"It's a whopping £44,070, which is a lot for what is only a jumped-up, pumped-up version of the 1-series"
And, yes, while it costs considerably less than the M4, it's still a whopping £44,070, which is a lot for what is only a jumped-up, pumped-up version of the 1-series. Which is basically a BMW Golf.
But then, about an hour later, I was in a secret-squirrel car park near Stamford Bridge, on my way to that dismal Chelsea game against Manchester City. It was chock-full of Aston Martins and Range Rovers, as you'd imagine, and yet somehow the little BMW didn't look out of place at all. It may be only a 1-series in a muscle-man suit, but thanks to its flared wheelarches and the way the tyres seem to be stretched to breaking point to fit over the huge rims, it looks kinda cool. I liked it.
And then three hours after that, I was on the A1, going round a long left-hander at 70mph, and I thought: "Hang on a minute. This steering is absolutely bleeding fantastic." I wasn't taxing the car in any way at all; a Reliant Robin could have taken that bend at 70mph with ease. And yet I could feel that the steering was weighted perfectly and that it was talking to me in a gentle whisper.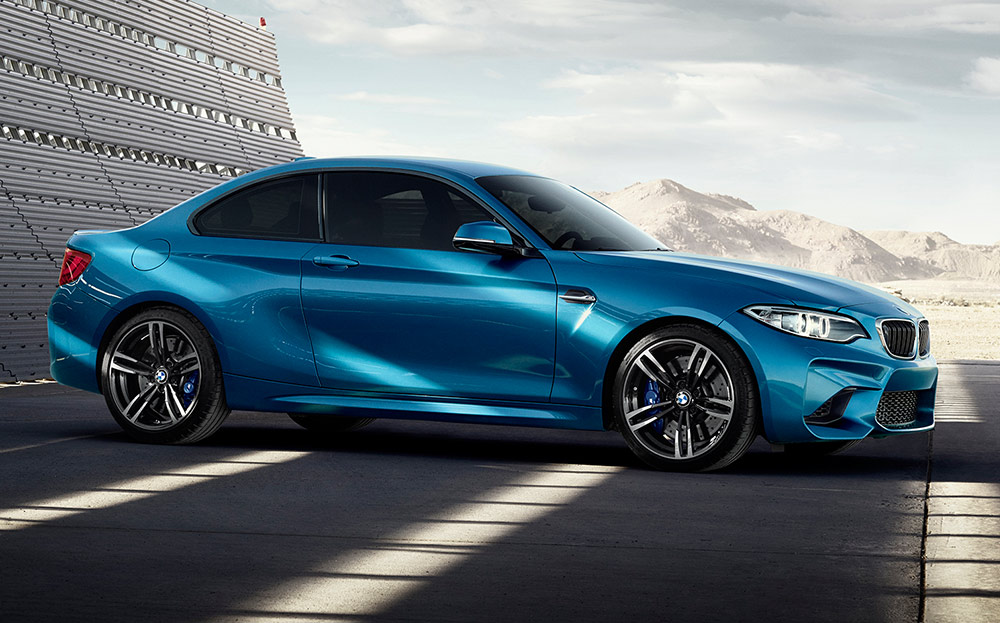 And what makes that even more astonishing is that the power assistance is electric. Which means that the sensations were all artificial. If BMW ever makes a sex robot, you should buy one immediately, because it'll be indistinguishable from going to bed with an actual person.
Later I was overtaken by a Porsche 911 GTS that was travelling at about a million. And then, before I'd had a chance to think, "Golly, that was quick", my world was rocked by an Aston Martin DB9 that tore by at a million and one. It's been a while since I've seen two cars really going for it on the public highway. It's a hobby I thought had been killed off by speed cameras. But plainly, up there in the flatlands of eastern England, there's nothing else to do once the turnips are planted, so the locals are still at it.
I didn't join in. Well, not much. But, coming off one roundabout, I may have put my foot down a bit, into the overboost zone of the M2's turbocharged torque lake, and there's no getting round the fact that it was faster than both of the way more expensive GT cars.
At first I thought the M2 simply felt fast because from behind the wheel it's as if you're in a low-rent hatchback. So you're not expecting much of a shove in the back. But, actually, it's fast no matter what yardstick you use. Round the Hockenheim racetrack in Germany it's faster, apparently, than its bigger brothers.
And that's because it's not just fast in a straight line. It's also fast through the corners. And not just fast, but a complete delight.
"It is a much better drive than the M4. It's so good that in a few bends I was actually dribbling with joy"
It's worth remembering at this point that while the M4 is extremely good, it is not perfect. It has a lot of electronic jiggery- pokery in the steering and suspension systems that in the M2 is gone. BMW's engineers set it up to be as good as it can be, and you aren't given buttons to change anything. That's why the M2 is cheaper than the M4: because it's less complicated. And because it's less complicated, it is a better drive. Much better. It's so good that in a few bends I was actually dribbling with joy.
Thanks to a clever electromechanical differential, it can corner with its tail out like a Looney Tunes muscle car, or right on the raggedy edge of adhesion like a proper racer. It's brilliant at both disciplines. And you want to know the best bit? It's not in the least bit uncomfortable. Sure, it's stiff, so it's a bit bumpy on poor road surfaces, but it never jars.
My only concern is that in the last small BMW M car — the 1M — I suffered the biggest and most sudden spin in my entire road-testing career. It hit a puddle while travelling in a straight line and swapped ends in an instant. Will the M2 do that? I don't know. It wasn't raining.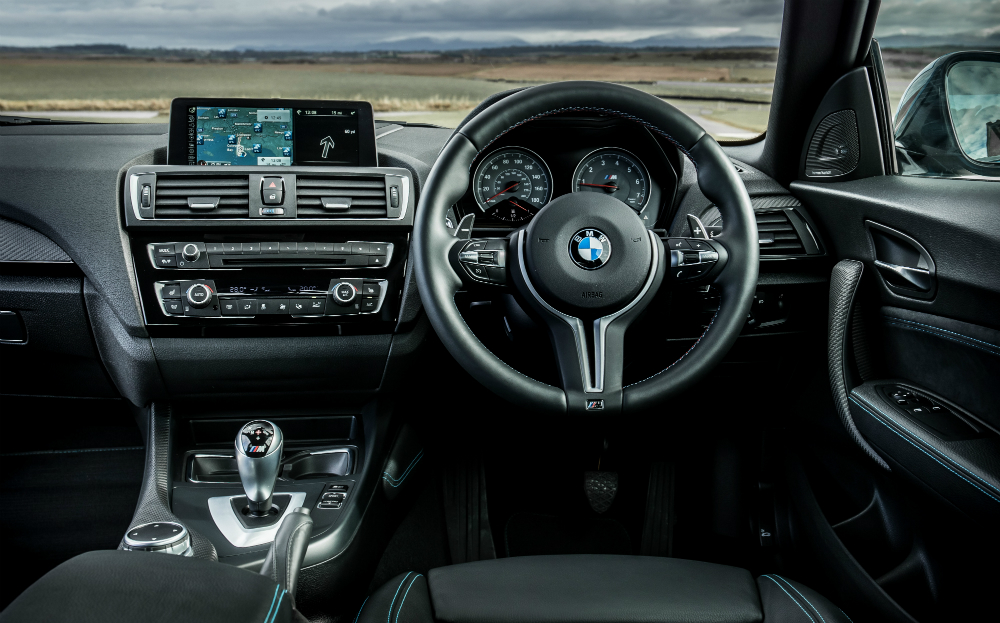 Away from the performance stuff, you get seats in the back that can be used by humans and a large boot. And now it's time to get back to the performance stuff, with news that the M2 comes with a launch control system that permits what are called "smoky burnout" starts. Utterly pointless. You'll never use it. But it's fun to know you could.
There have been many M cars over the years. The lineage stretches back to 1986 and the original toe-in-the-water, left- hand-drive-only M3, which many still regard as the best. I disagree. It was too racy. Too serious. And in the wrong hands — mine, at the time — a twitching nightmare.
---
Browse NEW or USED cars for sale on driving.co.uk
---
I like the M3 before the present model — the one with the V8 — and I adore the current M6 Gran Coupé. And then there was the original, 286bhp M5: the ultimate Q-car. It looked like the sort of box that your chest freezer was delivered in but it went like a spaceship. That's always been my favourite M car. Until now.
The road-testers were right. The M2 is a lot cheaper than the M4. And a lot better as well. It's a fabulous little car, and now I'm looking forward to getting my hands on a Focus RS. Which, apparently, is even better.
---
Comment below or write to us at driving@sunday-times.co.uk, or Driving, The Sunday Times, 1 London Bridge Street, London SE1 9GF