Rich Energy: what is it and where can you buy it?
A bizarre saga
---
Published 20 December 2021
IN FEBRUARY 2021, William Storey, the controversial owner of British energy drink company Rich Energy, said that his firm was set to make a return to Formula One, not just as a sponsor but as a majority stakeholder in one of the teams. No such thing happened.
The announcements formed yet another part of the bizarre and ongoing saga of Rich Energy. Its livery has prominently graced F1 cars but a great deal of mystery remains around the company and its links to the sport.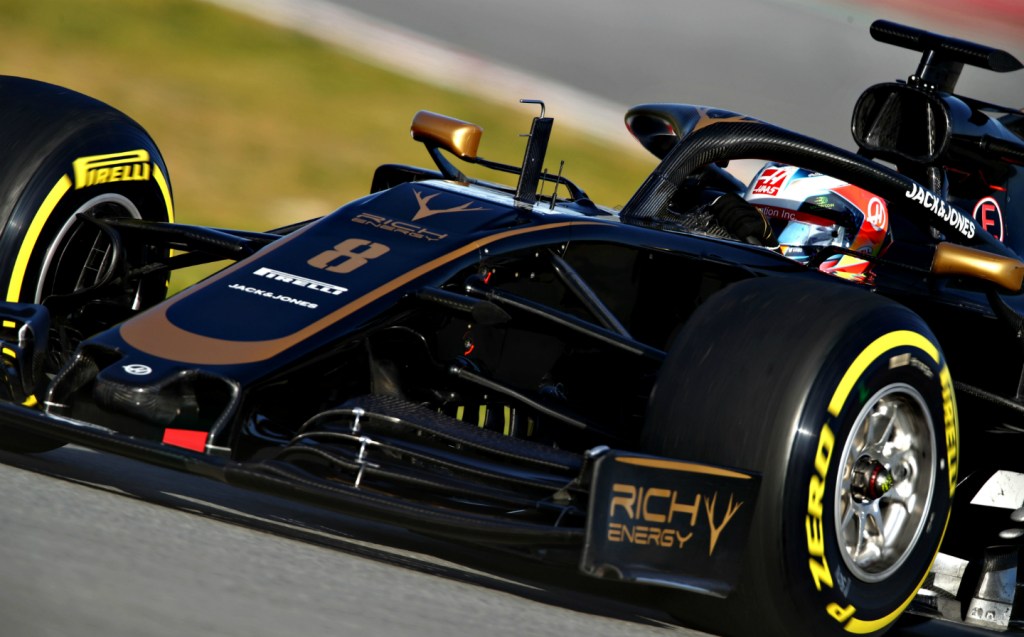 Rich Energy was founded in 2015 by British businessman Storey and an anonymous Austrian scientist, but it remained in relative obscurity until striking a sponsorship deal with Haas F1 in 2018.
Since its rise to fame, the company has been questioned repeatedly about its legitimacy. People have previously struggled to get hold of a can of the drink — although it is now possible to order it through the company's website — while financial records from 2017 showed only £581 in the business bank account, a figure that Storey called "irrelevant".
The company has also had legal issues, including disputes with both a bicycle manufacturer and energy drink giant Red Bull over copyright infringement.
How is it involved in motor sport?
At one point early in 2018, Rich Energy attempted to buy the ailing F1 team Sahara Force India for £100 million. The deal fell through. The team was later bought by a consortium led by billionaire businessman Lawrence Stroll, father of the F1 driver, Lance Stroll.
In October 2018, after parking the idea of buying out a Formula One team, Storey reportedly attempted to strike a sponsorship deal with the Williams team. It is unclear whether Williams rejected the deal or whether Rich Energy changed its mind, though it was rumoured that Storey left Claire Williams and a number of Williams directors waiting in a restaurant during the weekend of the US Grand Prix in Austin, Texas and never showed up. A few days later, the Haas-Rich Energy partnership was announced.
During its sponsorship of Haas, both Rich Energy and its founder gained notoriety due to their social media presence. A tweet posted from the company's official account before the British Grand Prix in July 2019 announced that its relationship with Haas had been terminated due to mediocre performance by the team, while a tweet posted during the race compared the Haas car to a milk float.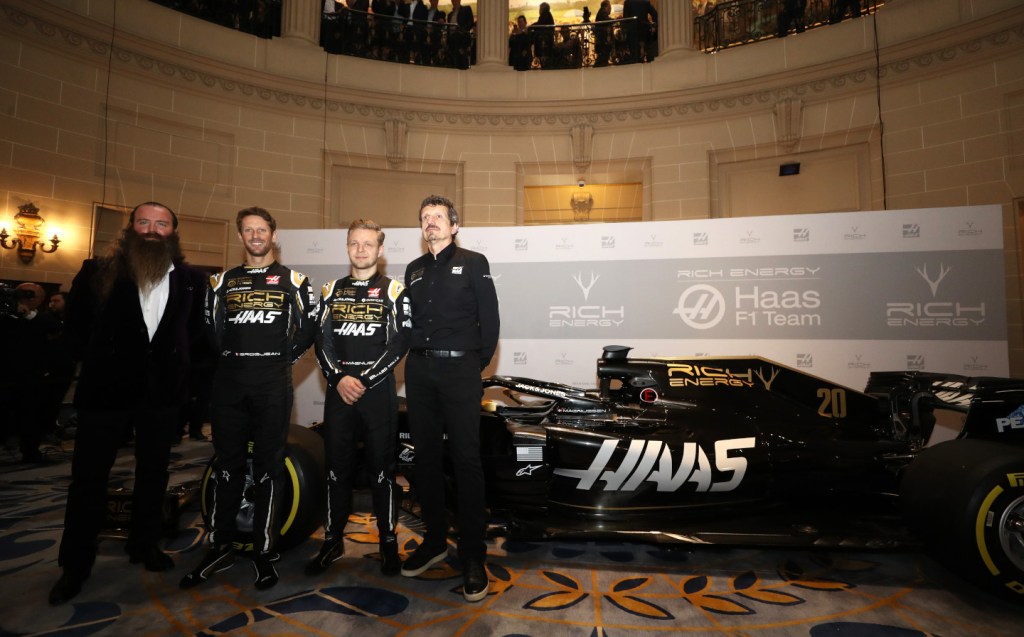 After the race, Haas said it hoped a solution could be found between the companies that would allow the sponsorship deal to continue, but the arrangement between the team and Rich Energy was officially terminated in September 2019.
Since then, the company has sponsored the British Superbike Championship team OMG Racing, as well as BTC Racing's Michael Crees in the British Touring Car Championship (BTCC) for the 2020 and 2021 seasons.
In 2021, the company's branding also appeared on the BTCC Vauxhall Astras of Jason Plato and Daniel Lloyd.
What happened to Rich Energy?
The company still exists, though there's a lot that remains unclear such as exactly what happened during and after Silverstone in 2019.
Reports suggest Rich Energy changed its name to Lightning Volt and the rest of the directors unsuccessfully attempted to oust Storey prior to the British Grand Prix.
Storey, reacting to this "palace coup" maintained control of the company's Twitter account for a time, continuing to make the controversial statements about Haas (such as the one about the milk float), which Rich Energy dismissed as the actions of a "rogue individual".
What happened in February 2021?
In a video statement released on Valentine's Day 2021, Storey said that the company was eyeing a return to the sport as a partner in 2021 before becoming the title sponsor of the team the following year.
Since coming to fame in 2018, Storey has made his ambition to compete with Red Bull — the most popular energy drink in the world and a four-time F1 constructor's champion winner — clear.
Speaking in a meandering, two-part video statement, Storey said: "I am delighted to announce that Rich Energy, the UK's premium energy drink, is coming back to Formula One."
He continued: "In the last year, we've worked incredibly hard to lead a renaissance of Rich Energy worldwide, where millions of consumers are trying our drink, which we believe — and are very confident — is the best energy drink in the world."
He then detailed the other endeavours that the energy drink company has made into other motorsports and announced that a "strategic ally of Rich Energy has purchased, or has agreed to purchase, a majority stake in an existing [Formula One] team."
He said that the company had looked into the viability of starting its own team before deciding instead to partner with the anonymous ally.
In a Tweet posted a week before the video announcement, the company also thanked former F1 CEO Bernie Ecclestone for playing a part in its return to the sport.
What's the latest on Rich Energy?
In October 2021, the company's Twitter account posted a tweet simply saying, "Chapter Two", accompanied by a photo of a Formula One car adorned with the Rich Energy branding. A subsequent investigation by the journalist Danny Herbert, however, revealed that the image was sourced from an image mock-ups website through which custom F1 liveries were available.
As such, the company's plans for 2022 look about as plausible as Storey's announcements prior to the 2021 season. Rich Energy does, however, remain a sponsor in the British Touring Car Championship.
Who owns Rich Energy?
After Silverstone and Storey's Twitter antics, the CEO then set up a new company called Rich Energy Ltd, but for some reason was rapidly re-appointed to Lightning Volt, sold his shares in the new Rich Energy and almost immediately after, bought them back. This is the entity currently known as Rich Energy and it appears that Storey is presently in sole control.
Lightning Volt was liquidated in January 2021.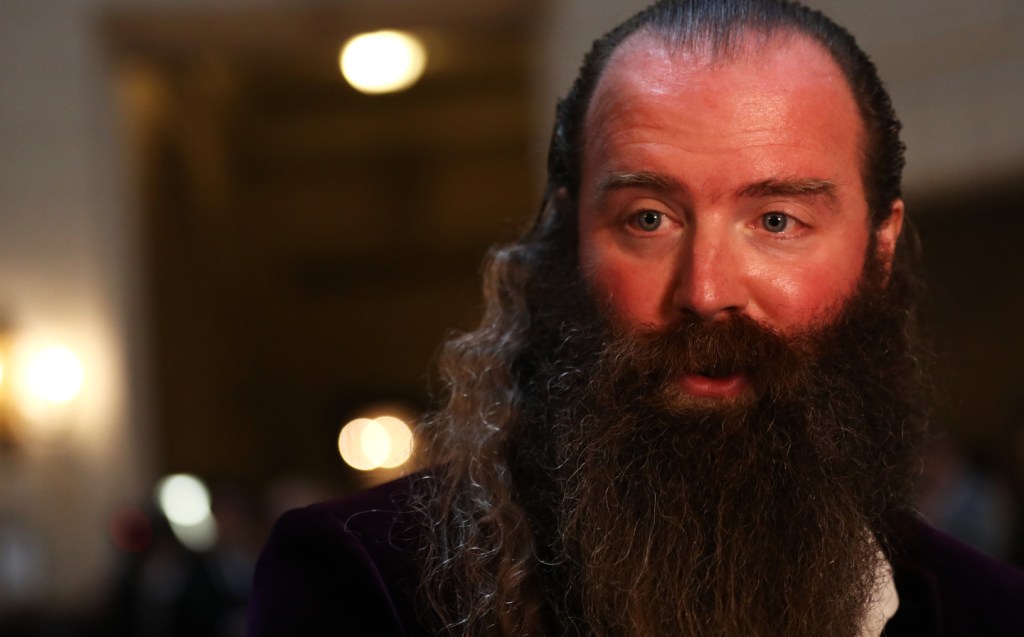 Where can you buy Rich Energy drinks?
Slabs containing 24 cans of Rich Energy can currently be bought through the company's website for £29.99 or via a monthly subscription. You can also purchase a 9-pack from Amazon for £11.99.
Tweet to @ST_Driving Follow @ST_Driving
Latest articles
Related articles