BMW now has a Le Mans prototype to contest 24 Hours of Daytona
Joins Porsche, Acura and Cadillac
BMW has revealed the M Hybrid V8, a prototype endurance racing car that will be used to contest the GTP class in next year's IMSA Sports Car Championship in North America against the likes of Porsche, Acura and Cadillac.
The M Hybrid V8 is BMW's first top tier Le Mans prototype since the V12 LMR that claimed victory in the 24 Hours of Le Mans in 1999. The new car is built to take part according to new Le Mans Daytona hybrid (LMDh) regulations that are due to go into effect from January next year at the IMSA season launch.
BMW has not announced whether it will campaign the M Hybrid V8 in the World Endurance Championship, which would see it racing at Le Mans.
Because the LMDh regulations for the GTP category are relatively lax, manufacturers have a lot of free reign when it comes to the overall design of their racing cars. In BMW's case, the M Hybrid V8 borrows from the visuals of some of the company's road cars — there's a large, prominent kidney grille channelling air to the midship V8 engine for instance, as well as taut body surfacing and a temporary livery paying homage to some of the firm's successful former racers such as the 1976 CSL, 1981 M1, 1986 GTP and the recent M8 GTE.
"My team's job was to make the BMW M Hybrid V8 look like a BMW, and embrace every opportunity to make it also perform like one on the racetrack," said Michael Scully, global automotive director at the BMW Group's Designworks studio.
"The design is rooted in BMW's DNA of purposeful, efficient performance, and the exterior's bold, determined character invokes BMW's frontiersmanship of turbo power; now united with an optimized hybrid electric powertrain."
BMW hasn't yet gone into a great deal of detail about the M Hybrid V8's underpinnings, but plenty is already known given the LMDh regulations.
Manufacturers can use an engine of any type provided it weighs a minimum of 180kg, revs no higher than 10,000rpm, emits no more than 110 decibels and, when combined with the mandatory hybrid system, develops a maximum of 670bhp to the wheels.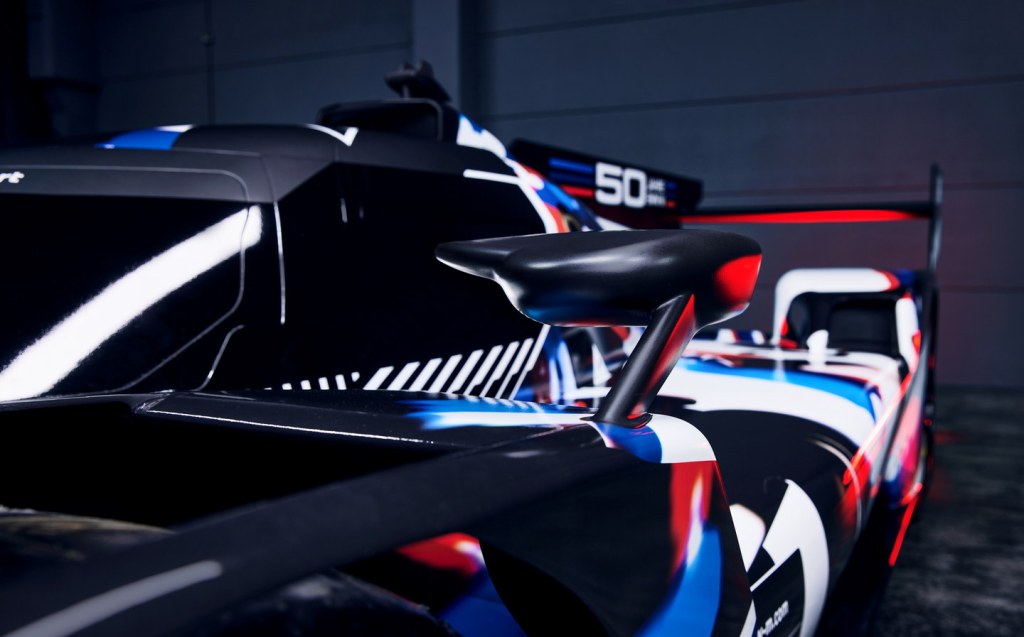 In BMW's case, the V8 engine is its own 4-litre unit and, like the other LMDh prototypes, it must work in conjunction with a standard set of hybrid components using batteries from Williams Advanced Engineering, control units by Bosch and a 49bhp electric motor integrated into an Xtrac gearbox.
BMW has chosen to go with Italian firm Dallara as chassis supplier. Dallara also supplies Cadillac, though teams may opt for chassis from three other companies too — French specialists Ligier and Oreca, and the Canadian company Multimatic, which was chosen by Porsche for its LMDh entry into the GTP category.
Also competing in the GTP class will be cars built to Le Mans Hypercar (LMH) rules, which aren't as fast as the LMDh cars are likely to be, but will still be able to fairly match the LMDh cars due to the balance of performance rules that should help level the playing field. Both Peugeot and Toyota will be among the other manufacturers competing in the GTP class albeit with their LMH racers, the Peugeot 9X8 and Toyota GR010.
Audi had been due to enter the GTP class in 2023, but has since suspended its plans, possibly until 2024 when the category will also be joined by entries from Alpine and Lamborghini. Audi and Porsche have also been linked to F1 entries.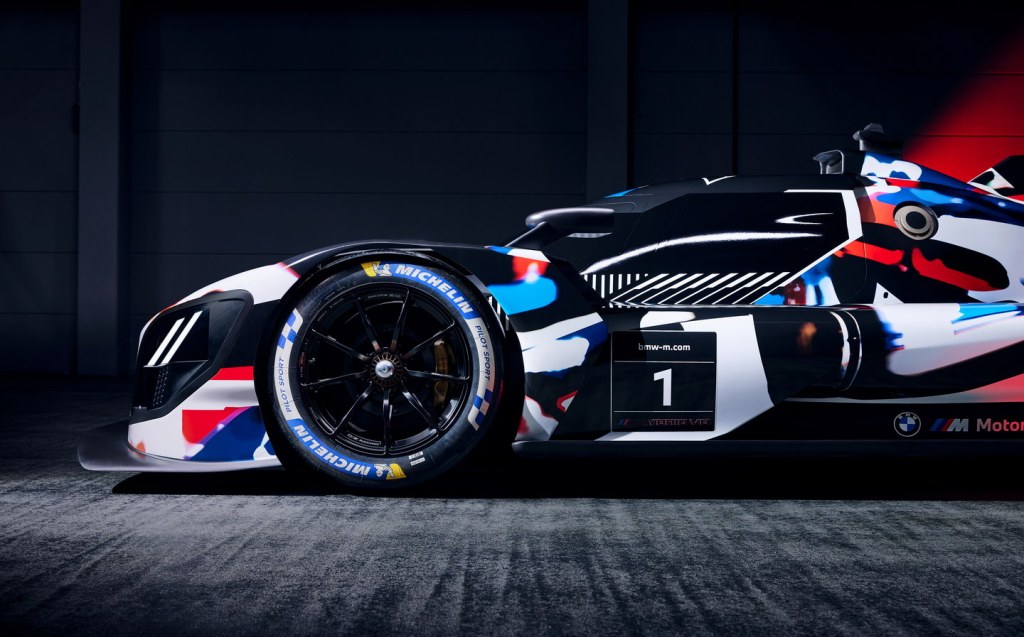 As for BMW's plans to join the prototype category at Le Mans again, although the company hasn't yet given any indication that it would do so, something could be on the cards judging by comments last year from Markus Flasch, former head of BMW's Motorsport division.
"There is a spirit of optimism here," he said. "BMW has a successful history in prototype racing — the Le Mans victory in 1999 was unforgettable. Reviving this story in a modern prototype with M Power will thrill fans of BMW M Motorsport."
Related articles
Latest articles