All the major car reveals that were due at the 2020 Geneva Motor Show (updated)
The best new metal at the premier motor show of the year
THE 2020 Geneva motor show has been cancelled but the world's car makers aren't simply burying the big announcements that were due at the first major international auto expo of the year — new models will now be launched either from their headquarters and live streamed to the public or simply announced via press release.
Many car companies began announcing their big news for the show weeks ago, revealing an incredibly diverse set of cars, ranging from family hatchbacks and SUVs to all-new performance models and the latest and greatest high-performance supercars.
Alfa Romeo Giulia GTA & GTAm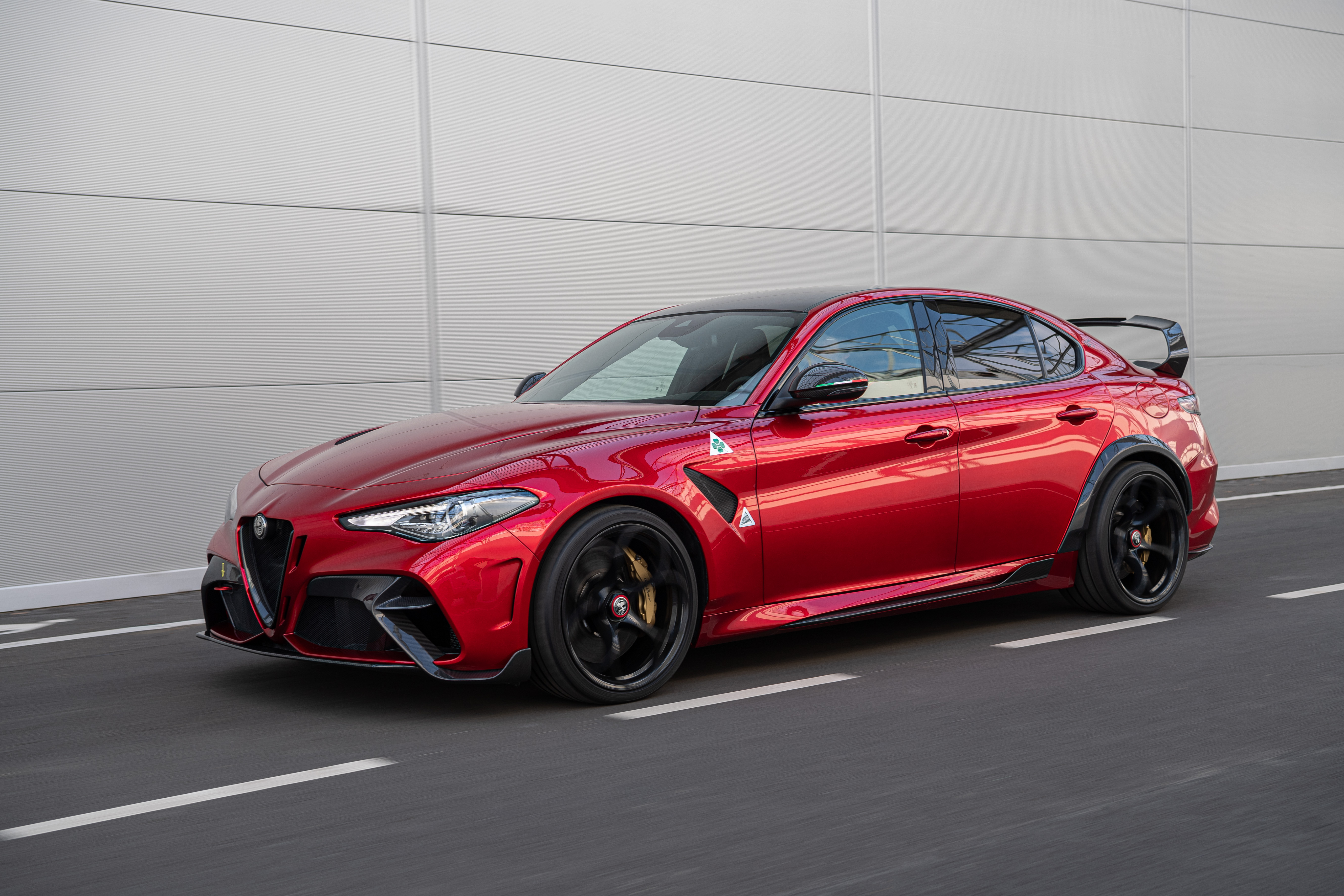 Alfa Romeo put a tantalising seven-second video on its social media last week, cryptically promising a "momentous comeback." However, the only clue as to what that might comprise was the sound of a very exciting engine.
We now know that it will take the form of the Giulia GTA (standing, very seductively, for "Gran Turismo Alleggerita"), a four seat supercar inspired by the model of the same name from 1965. It is based on the existing Giulia Quadrifoglio, with a more powerful version of the Quadrifoglio's 2.9 litre V6 engine, now with 540bhp. To make that extra power even more noticeable, the GTA is also 100kg lighter, thanks to an abundance of carbon fibre and other lightweight materials, like its entirely aluminium engine. This means that the new model can do 0-60mph in a very respectable 3.8 seconds.
Other features include wider front and rear wheel tracks and revamped suspension to make handling better at high speeds. Active aerodynamics, says Alfa, have been specifically employed to increase the downforce.
The GTAm, a more extreme (yet still road legal) two seat version complete with front splitter, roll bar and larger rear wing, is also set to be released. Wealthy Alfa Romeo fans will have to be quick though, as only 500 total units of the GTA and GTAm are being produced.
Aston Martin Vantage Roadster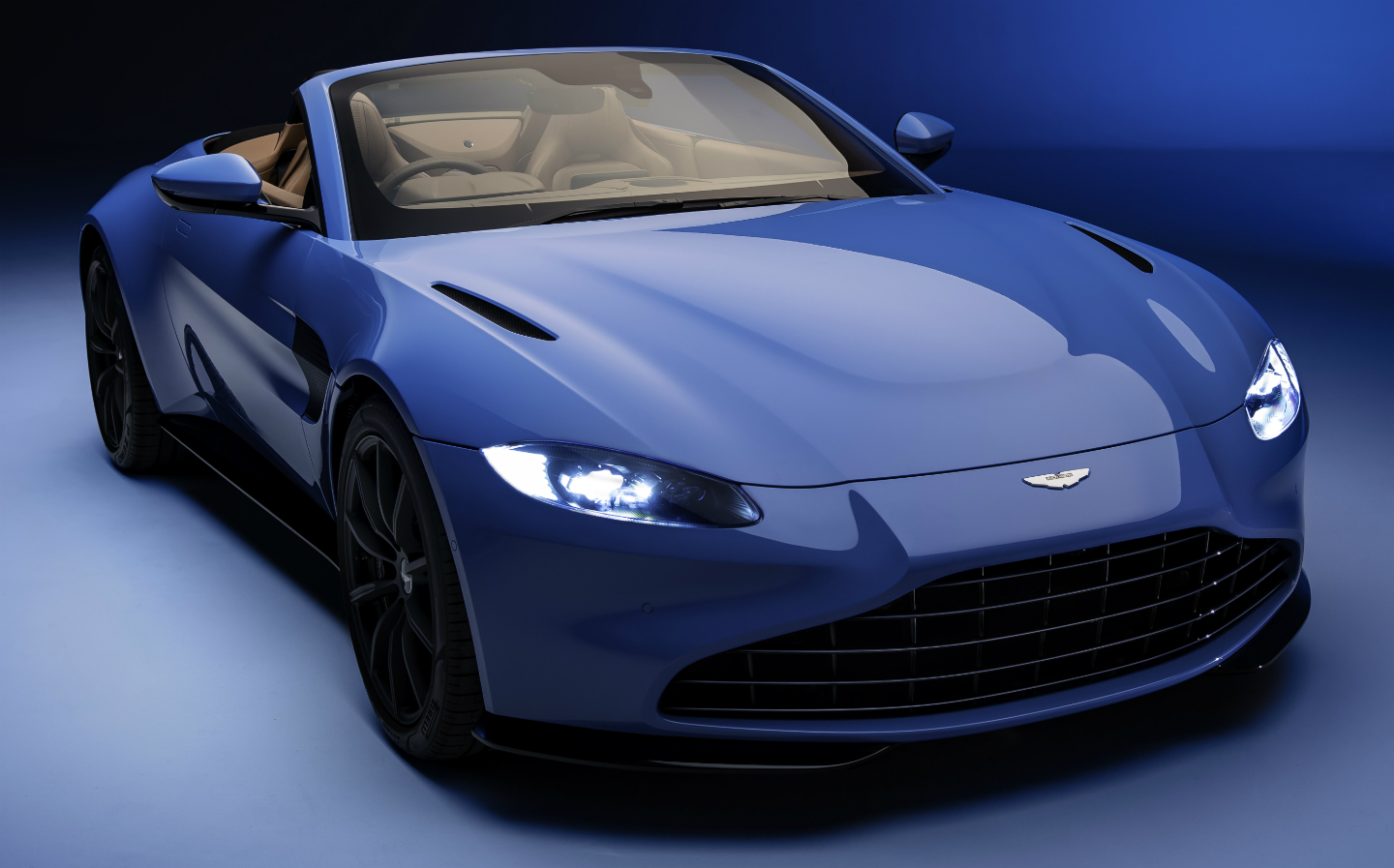 The Aston Martin Vantage is a coupé-only car no more, as the 'baby Aston' is now available as an open top Vantage Roadster. With only a 60kg weight penalty to pay in its conversion into a convertible, the Vantage Roadster is plenty fast (0-62mph in 3.8 seconds; 190mph top speed), and the folding fabric roof makes it even easier to listen to the Aston's snarling 503bhp twin-turbocharged V8 engine.
Aston Martin V12 Speedster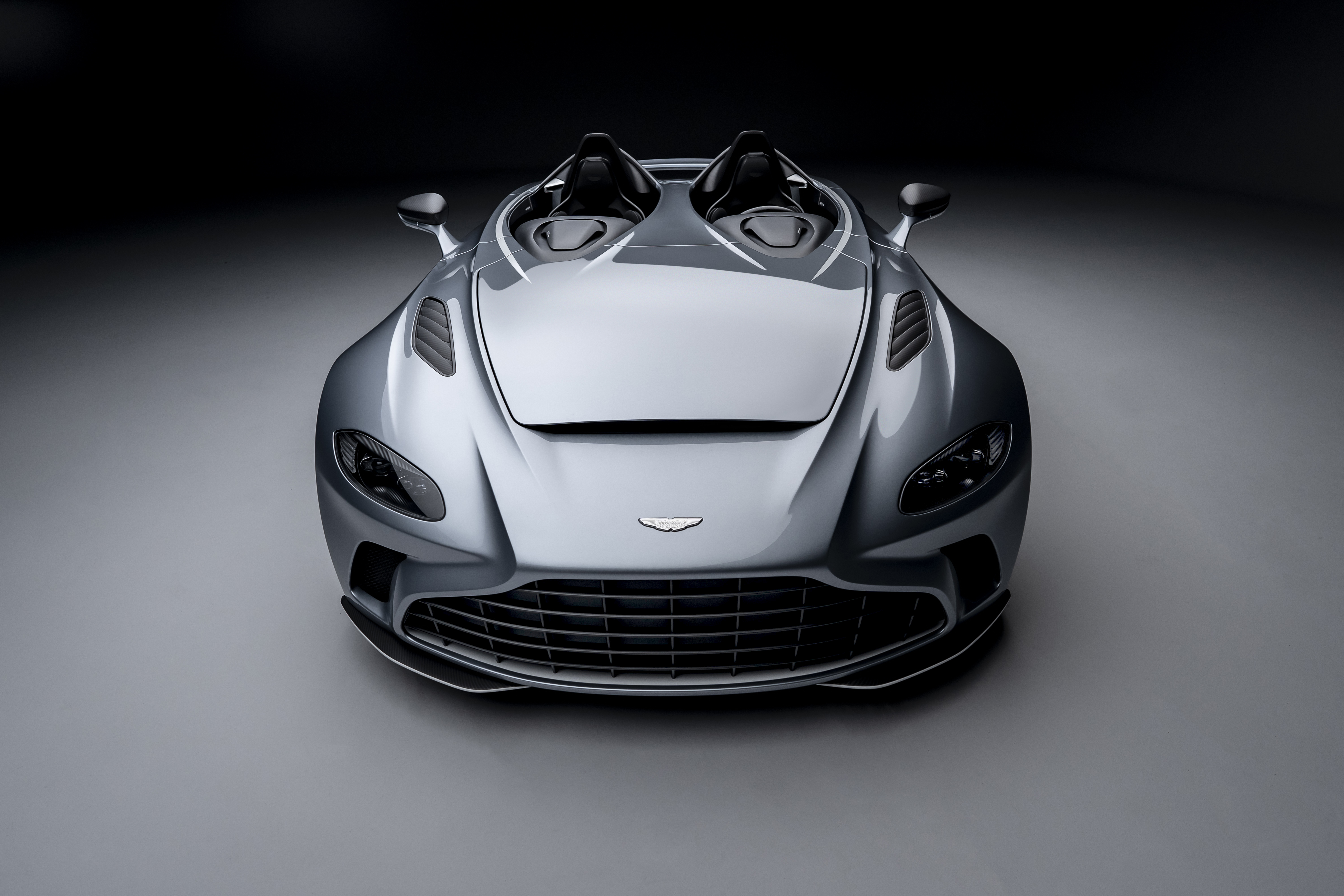 Aston has released another open top car, but this one doesn't have the option to make it in to a convertible. It doesn't even have a windscreen, leaving the people who manage to get hold of one of the 88 units being produced somewhat at the mercy of the elements.
A product of Aston's bespoke Q branch, the V12 Speedster is made from bonded aluminium architecture, and utilises elements from both the Vantage and the DBS Superleggera. It's dramatic body is made almost exclusively from carbon fibre.
Miles Nurnberger, Aston Martin Lagonda's Director of Design, said that the car is "inspired by fighter jets as much as it is by our history, and it has been created to deliver an incredibly visceral experience, hence why it is a V12, rather than a V8. With the V12 Speedster we are amplifying all the emotional strings that we can to the absolute maximum."
When you're flying with your face rippling a couple of feet behind you, listening to the 690bhp twin-turbo engine, visceral is no doubt the first adjective that will come to mind. If its £765,000 price tag is in budget for you, Aston is taking orders now.
Audi A3 Sportback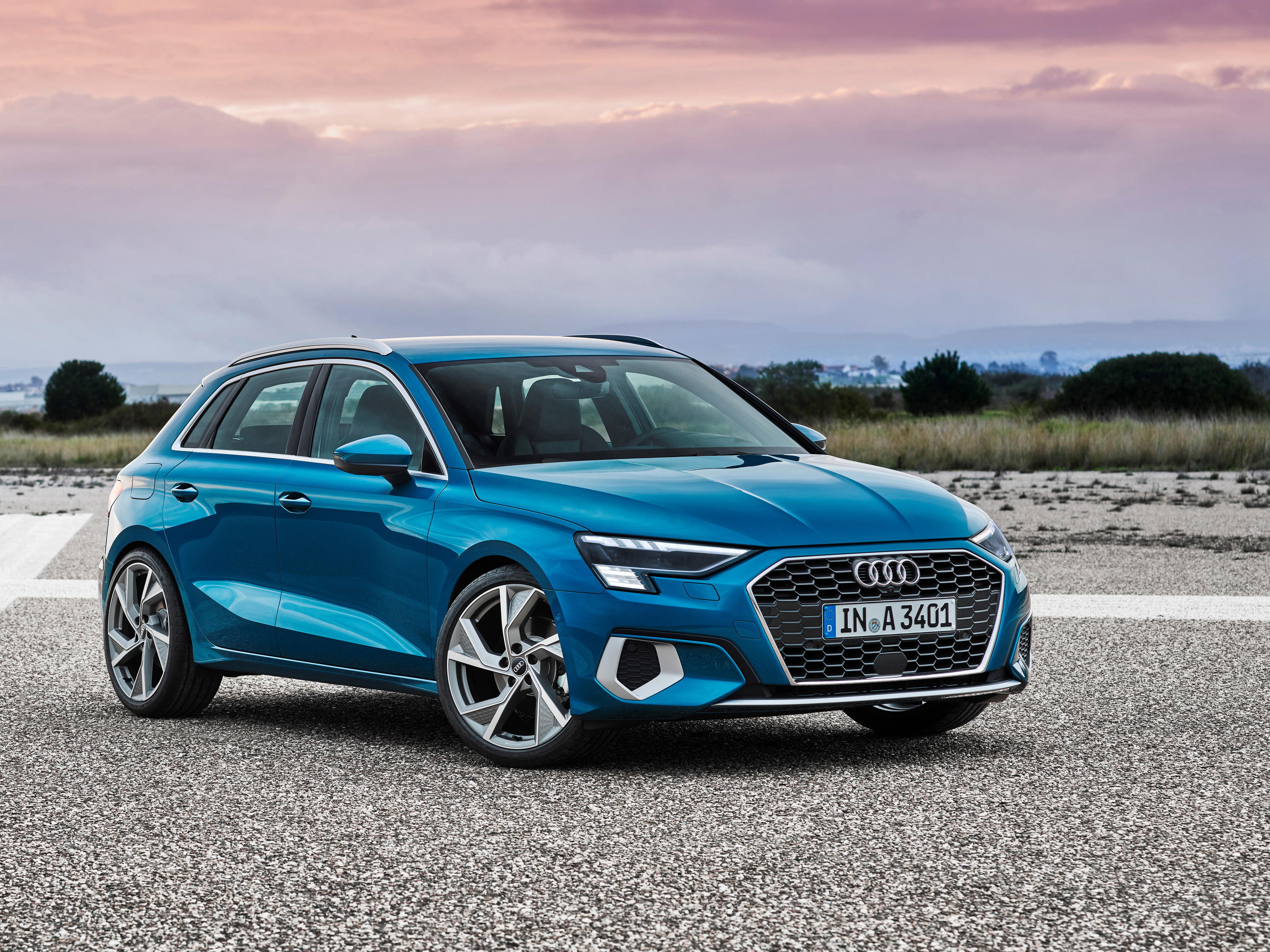 From the outside, the new A3 Sportback doesn't seem a million miles away from its predecessor, with the same height and wheelbase as the last version. However, it is wider, and has an updated, sporty design with curved flanks that draw the eye towards the wheels. Audi has also given the new version digital daylight running lights with 15 LEDs that it says will set the A3 Sportback apart.
The interior has seen the most significant changes. Seats are now made from recycled plastic and a bigger focus has been placed on touchscreen technology rather than physical buttons, typified by the 10.1 inch central display that comes as standard, with the option to upgrade to 12.3 inches. Handwriting recognition has been installed, as has more natural voice control.
The Sportback will initially be offered in three iterations: a 1.5 litre, 148bhp petrol version, and two 2.0 litre diesel versions, with 148bhp and 114bhp each. All will come with front wheel drive, but Audi says that versions with electrified drive systems and quattro drive will come soon after launch. The petrol version starts at €28,900 (£25,121).
BAC Mono Mk 2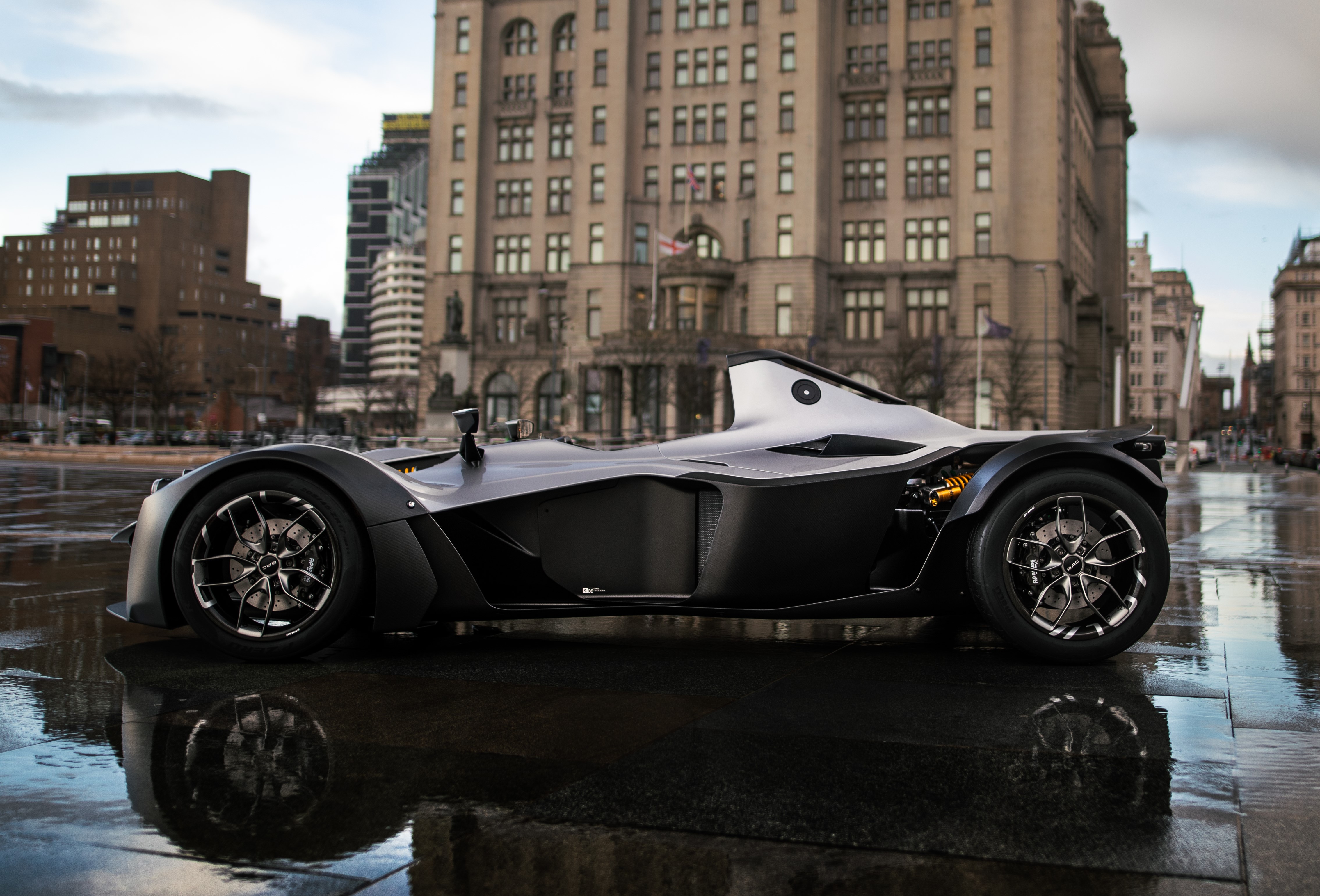 Jeremy Clarkson was a big fan of the original BAC Mono single-seater supercar (pictured), so the Grand Tour host will likely be excited to try out the new, turbocharged edition, which is both lighter and more powerful than its predecessor, giving it a whopping power-to-weight ratio of 582bhp-per-tonne. It's other impressive stats include over 400Nm of torque, a top speed of 170mph and a 0-60mph of 2.7 seconds.
The Liverpool-based outfit says that it has completely redesigned the Mono's exterior, "to reduce visual mass across the body and achieve a more organic, lighter aesthetic." It's also been peppered with graphene-enhanced carbon fibre and high performance polymers, it has over 40 3D-printed components, and it comes with Pirelli Trofeo R tyres as standard.
The result, which has been lowered and lengthened for "near-perfect" weight distribution, is undeniably an exciting prospect, and good to look at. With prices starting at £165,950 however, it may be a look of wistfulness.
Bentley Mulliner Bacalar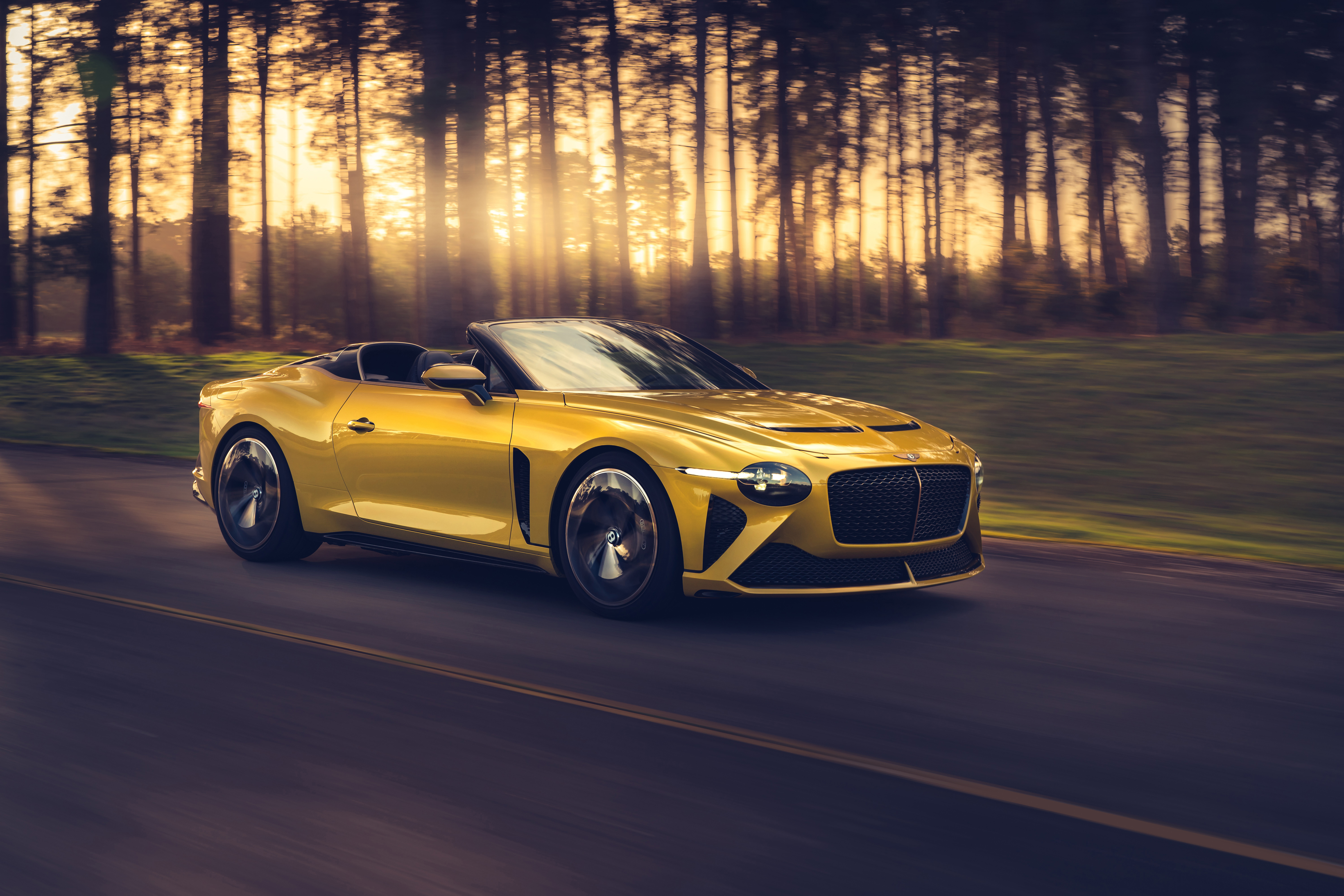 The Crewe-based company has revealed what it is calling the "most exclusive and bespoke Bentley of the modern era." This takes the form of the Balacar, a Grand Tourer that has been seen to by Mulliner, Bentley's bespoke coach making division.
Sustainable materials are a focal point – the wood is taken from 5,000 year old fallen trees that have been preserved by nature, it is upholstered in natural wool cloth "akin to a fine tailor's suit," and even the paint was chosen for its environmentally friendly properties. And to put the cherry on top, it will be made in the Mulliner Workshop in the Crewe factory, the world's first carbon-neutral factory for luxury cars.
The Balacar, named after a lake in Mexico, is equipped with Bentley's 6.0-litre, twin turbocharged W12, producing 650bhp. The "Barchetta" design means that it has no roof, so whilst it may be made in Crewe, it may not suitable to be driven there. All 12 of the Balacars that will be produced have already been accounted for, with the buyers forking out £1.5m each.
BMW i4 concept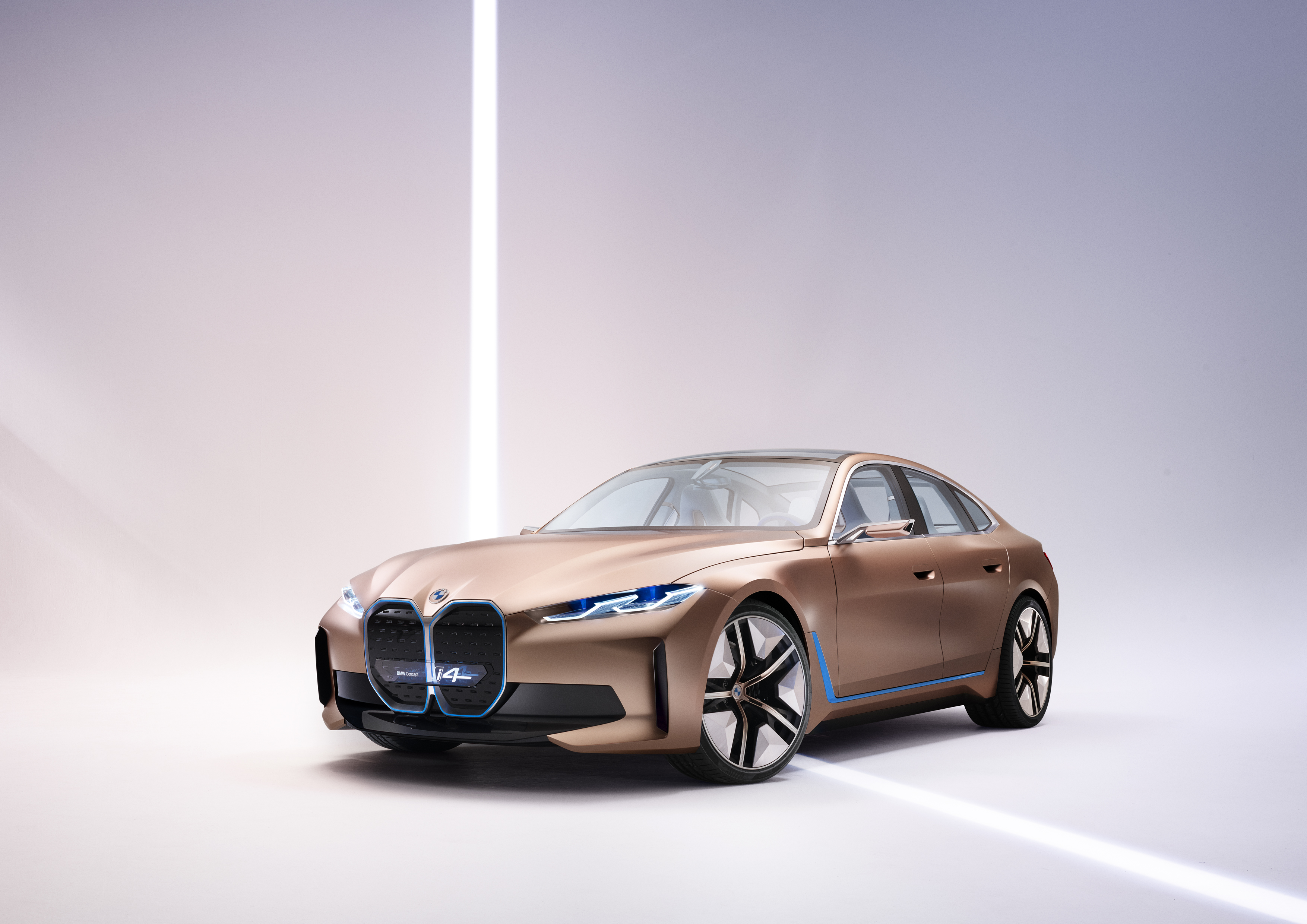 The newest instalment from BMW's EV branch is intended as a rival to the Tesla Model 3, and will enter production sometime in 2021. BMW has made some bold claims about the Gran Coupe, including a range of up to 373 miles, thanks to a 80kWh battery and aerodynamic measures in the exterior design. BMW has also said that the i4 will have 523bhp and the ability to get from 0-60mph in four seconds flat.
The i4 will feature three different modes – Core, Sport and Efficient – which will affect not just the driving experience but the car's interior aesthetic. In an incidental, nevertheless exciting twist, BMW has worked with famed Hollywood composer Hans Zimmer on the sonic aspects of the car.
Otherwise featuring relatively understated and elegant exterior design, the i4 is also equipped with the bold kidney grille that has polarised opinion since the concept for the new 4 Series was revealed last year.
Cupra Formentor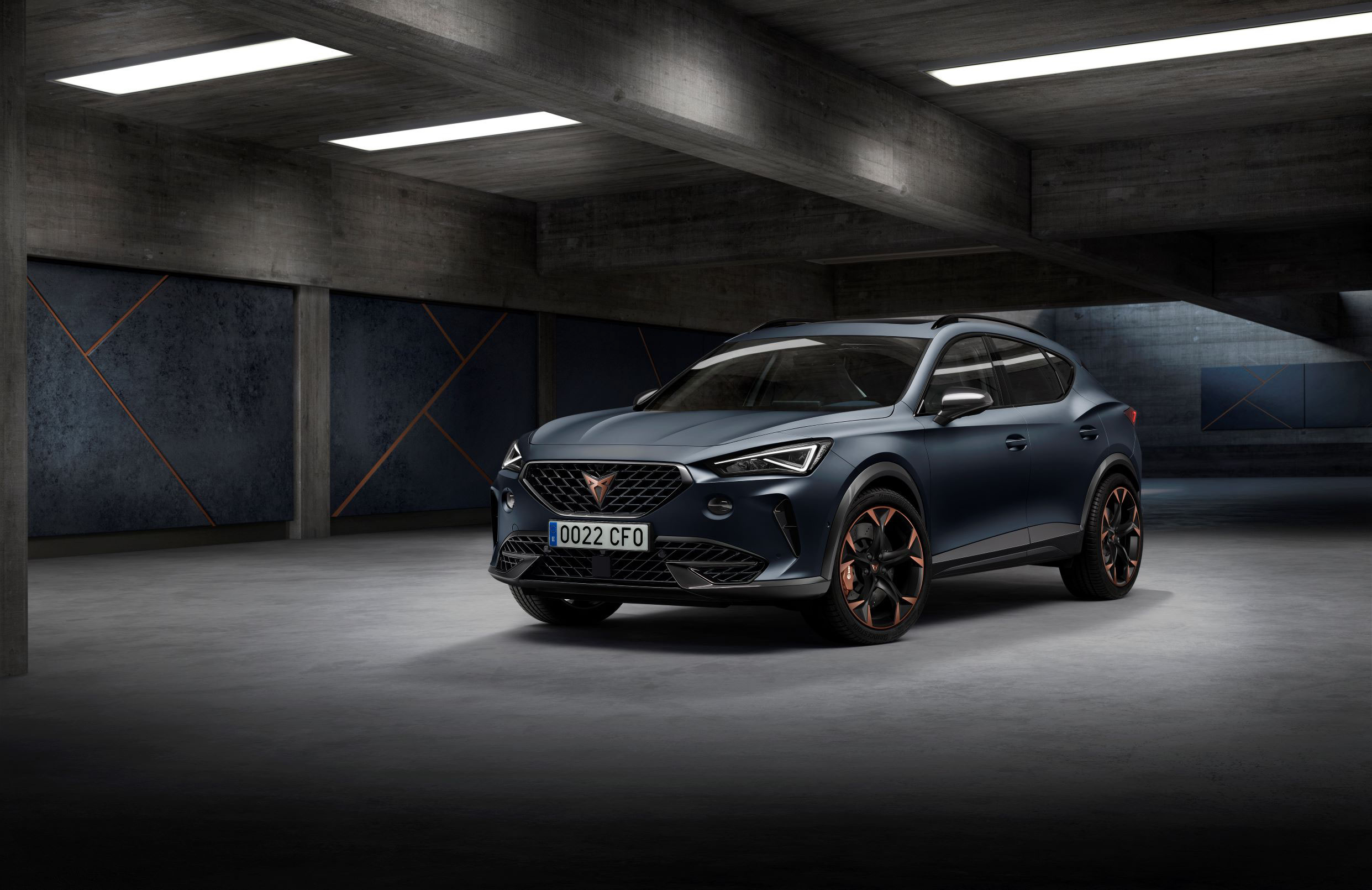 Seat's performance branch has got its first standalone production car in the Formentor, which will be rolled out at the end of this year. Customers can choose between a 2.0-litre turbocharged petrol model, or a plug in hybrid version. The latter features a 1.4-litre petrol engine paired with a lithium-ion battery pack-fuelled electric motor, producing a peak of 242bhp between them. The hybrid also has an electric-only range of 31 miles. Both powertrains come with seven-speed transmission.
The Formentor's Dynamic Chassis Control (DCC) constantly monitors the road surfaces and driver's input, making imperceptible changes for the most engaging ride. Drivers can choose from four settings: Comfort, Sport, CUPRA and Individual.
Cupra Leon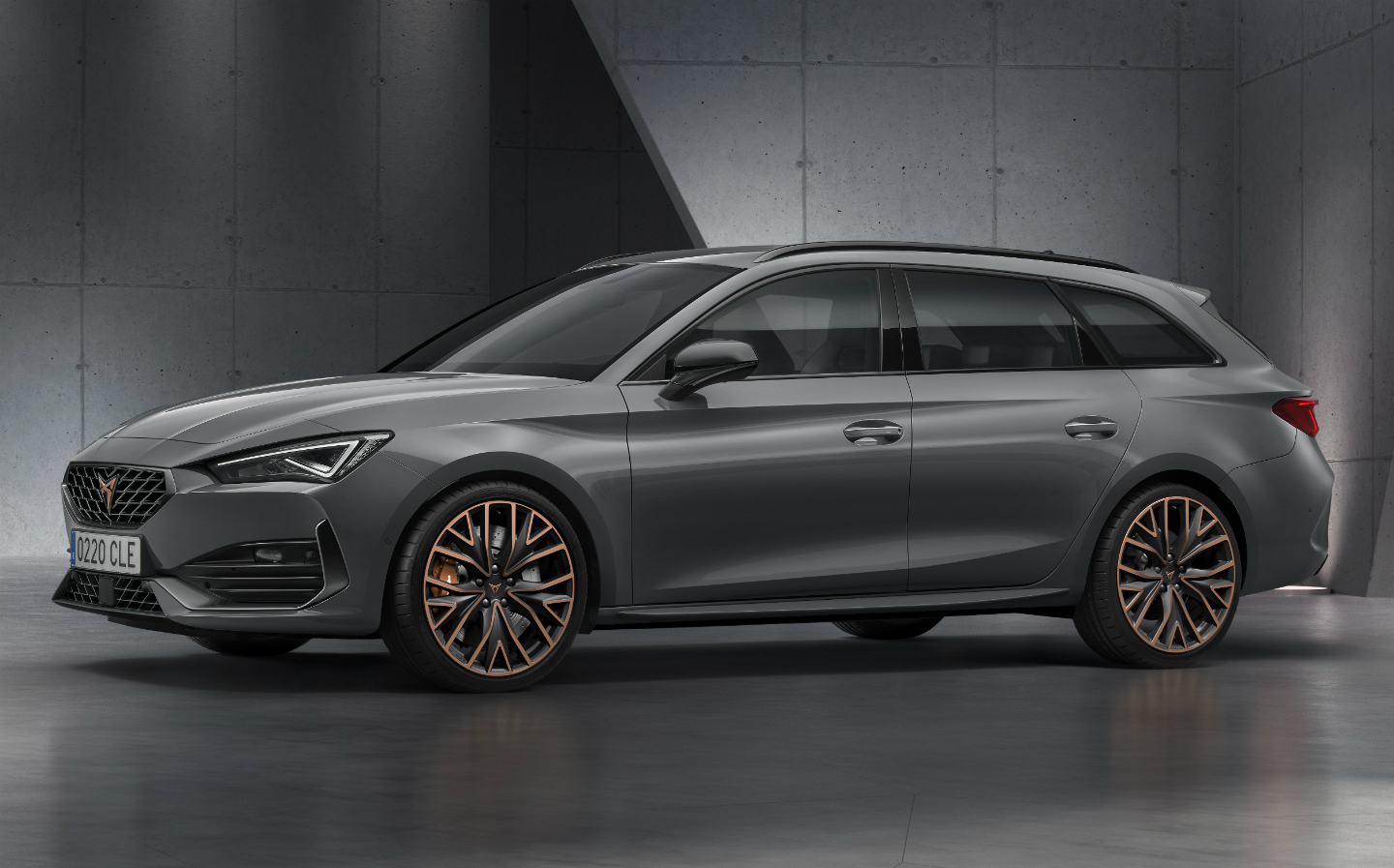 The Formentor wasn't the only new car due on the Cupra stand this year: the Seat Leon's sporty twin, the Cupra Leon, was also set for the 2020 Geneva motor show. Cupra claims its new hot hatch has plenty of performance, thanks to an engine range that includes a 305bhp 2-litre turbocharged four-cylinder petrol engine and a 241bhp plug-in hybrid setup, and the car will be available in five-door hatch and more spacious estate guises when it goes on sale later this year.
Czinger 21C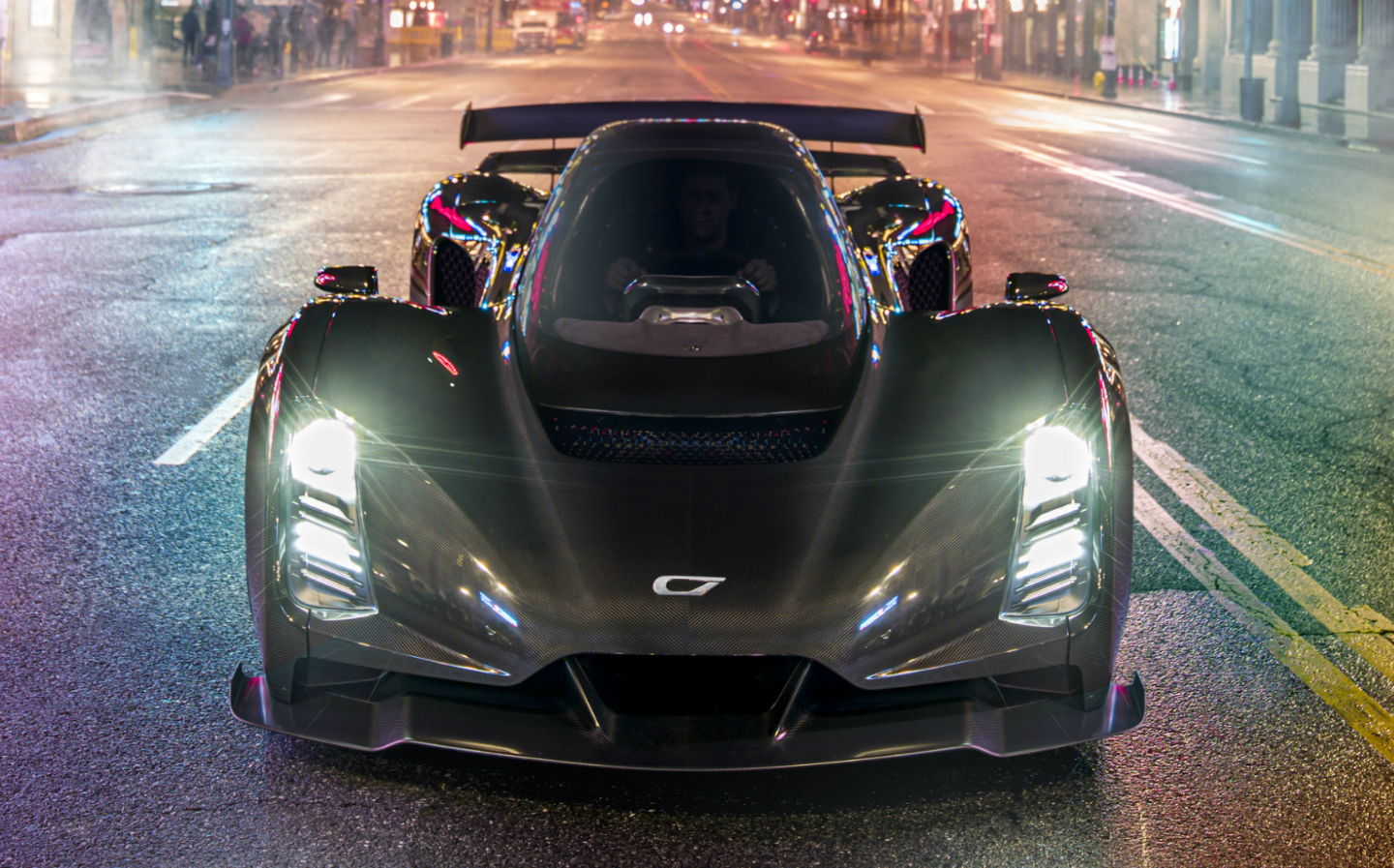 Many supercars were due for Geneva this year, and one of the most outrageous was to be the Czinger 21C. The California-based start-up is pitching its debut model as a "revolutionary hypercar fit for the 21st century", thanks to its 1,233bhp hybrid powertrain and 3D printing construction methods.
With a 1:1 power to weight ratio, the 21C purports to do 0-62mph in a blistering 1.9 seconds. The top speed is a similarly eye-widening 268 mph.
With former Koenigsegg and Rimac employees on its payroll, Czinger is also showing promising signs that this year's Geneva Motor Show won't be its last.
Dacia Spring electric car
Will this be Europe's most affordable pure-electric car? Set for launch in 2021, the Dacia Spring is the budget brand's first electric car, though parent company Renault is no stranger to EVs, of course, with the Zoe, Twizy and Kangoo Z.E. on the market for years now.
Dacia says the five-door, four-seat Spring is light and compact, and will have a range of over 124 miles (WLTP), which isn't huge but should be decent enough to satisfy most city and suburban drivers. And as the battery is the component with the most significant cost, the smaller it is, the cheaper the car.
It's too early for prices but Dacia says it will be "fair". We're also not certain it will come to the UK at this stage. Look out for more info in the coming months.
DS 9 luxury saloon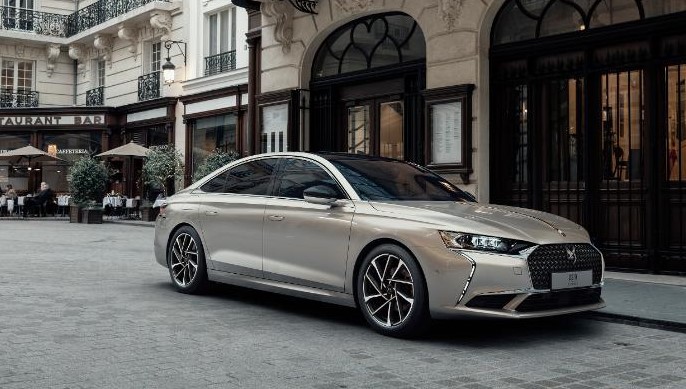 The new offering from the luxury arm of PSA Group, which includes Peugeot, Citroën and Vauxhall, is a large saloon to compete with the Audi A6, Mercedes E-Class and BMW 5 series.
Maintaining the elegance of the French brand's other offerings, the DS 7 Crossback and the DS 3 Crossback, the new saloon has a sleek exterior that the company says nods to the original 1955 Citroën DS. A clear (and neat) callback are the indicator repeaters on the C-pillars.
There will be three petrol-electric hybrid iterations, the first of which comes with 225hp and the ability to go between 25 and 31 miles in zero-emissions mode. A petrol-only version will also be available for the hybrid-averse
Fiat 500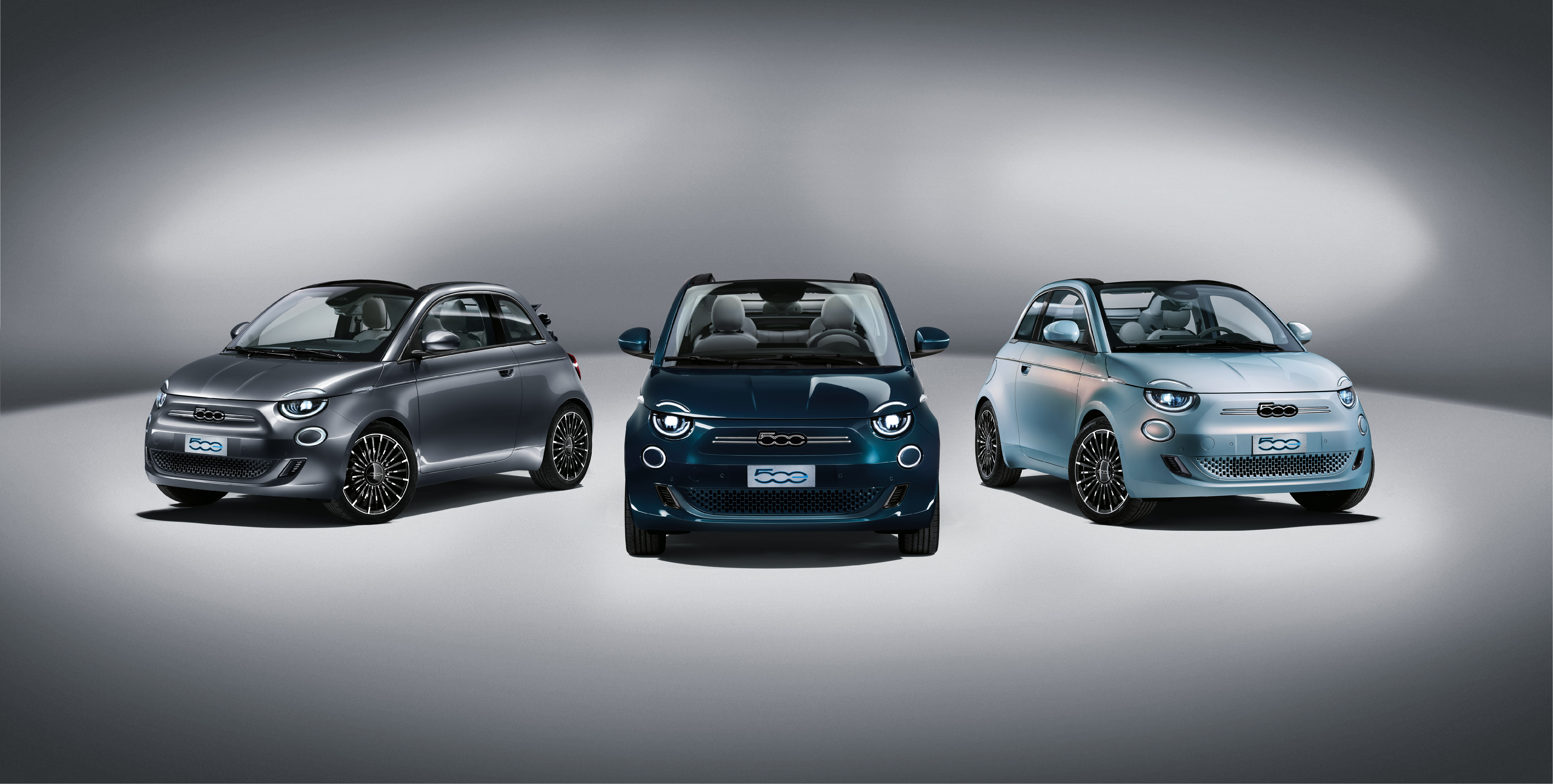 "The third reincarnation of an icon," announced Fiat President Oliver Francois in the video reveal for the 3rd generation of the Fiat 500.
The fashionable urban hatchback has undergone a number of significant changes, the most notable of which is that it is now completely electric, and it's got some pretty good stats. This includes a 200 mile range, and a charger that gives you over 30 miles of driving in under 5 minutes. If you want to get even more mileage out of it, the "Sherpa" mode will alter the parameters of the car (including lowering the top speed from 93mph to 50mph) and get you even further. This gives it a higher official mileage than a number of its competitors.
It's also a little bit bigger, which means more space inside. Fiat has stripped back the interior, opting for fewer buttons, clean lines and seats made from recycled ocean plastic. The star of the interior, however, is the debut of Fiat Chrysler's new infotainment system, which will be rolled out across all of it's brands.
To round off the tech, the 500 is equipped with level two autonomous driving, which is composed of things like adaptive cruise control, lane centring and brake control.
Don't be mistaken though – the 500 may have all the gear now, but it doesn't seem to have lost any of its character.
Hyundai i20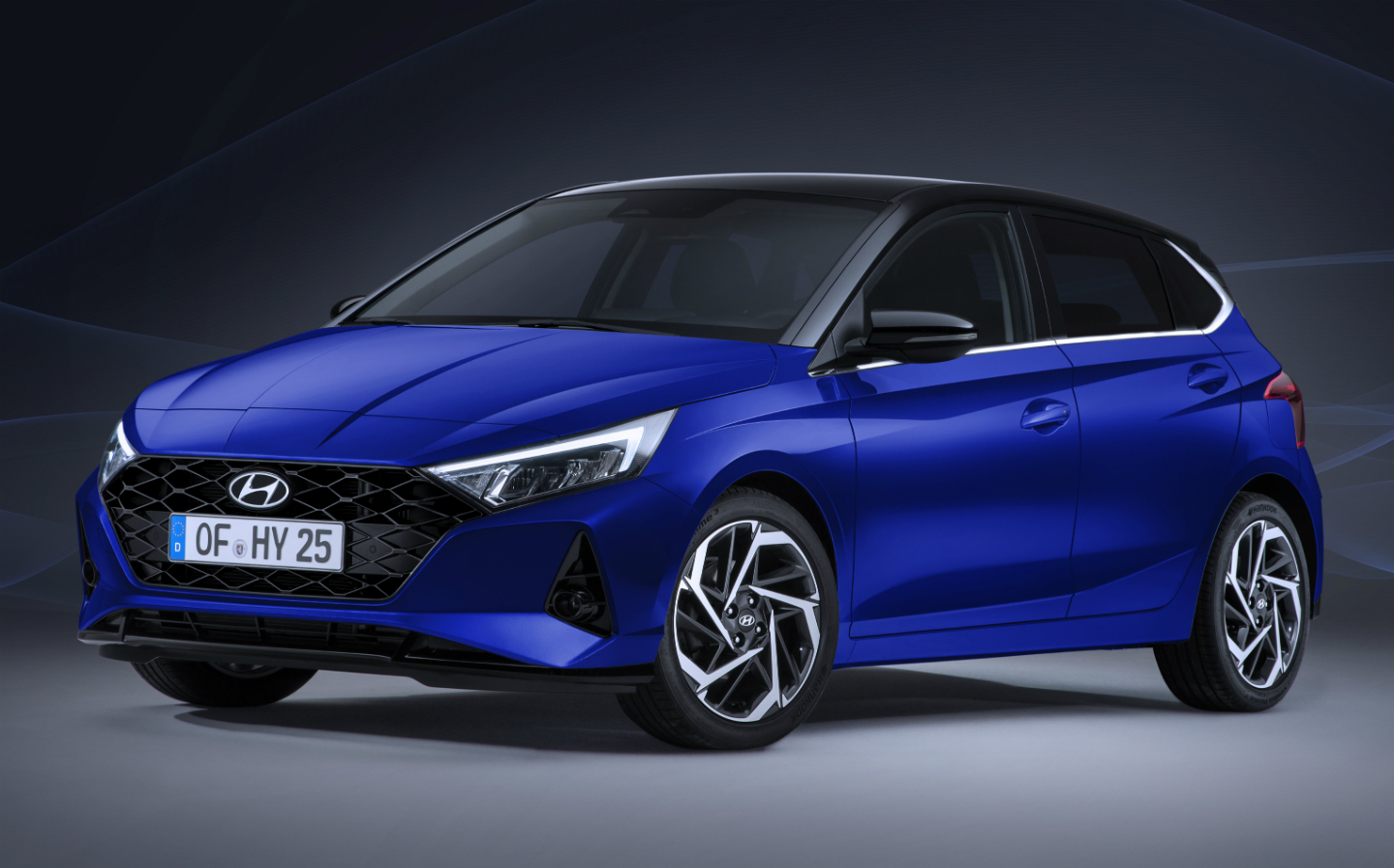 Car buyers have plenty of options available if they're after a new supermini, and they'll soon have another alternative to consider in the form of the all-new Hyundai i20. As well as being a big departure from its predecessor design-wise, the new i20 is also an improvement over the old car on the tech front: Hyundai says the car comes with two 10.25-in dashboard display units, a suite of safety assists and a mild hybrid engine option.
Kia Sorento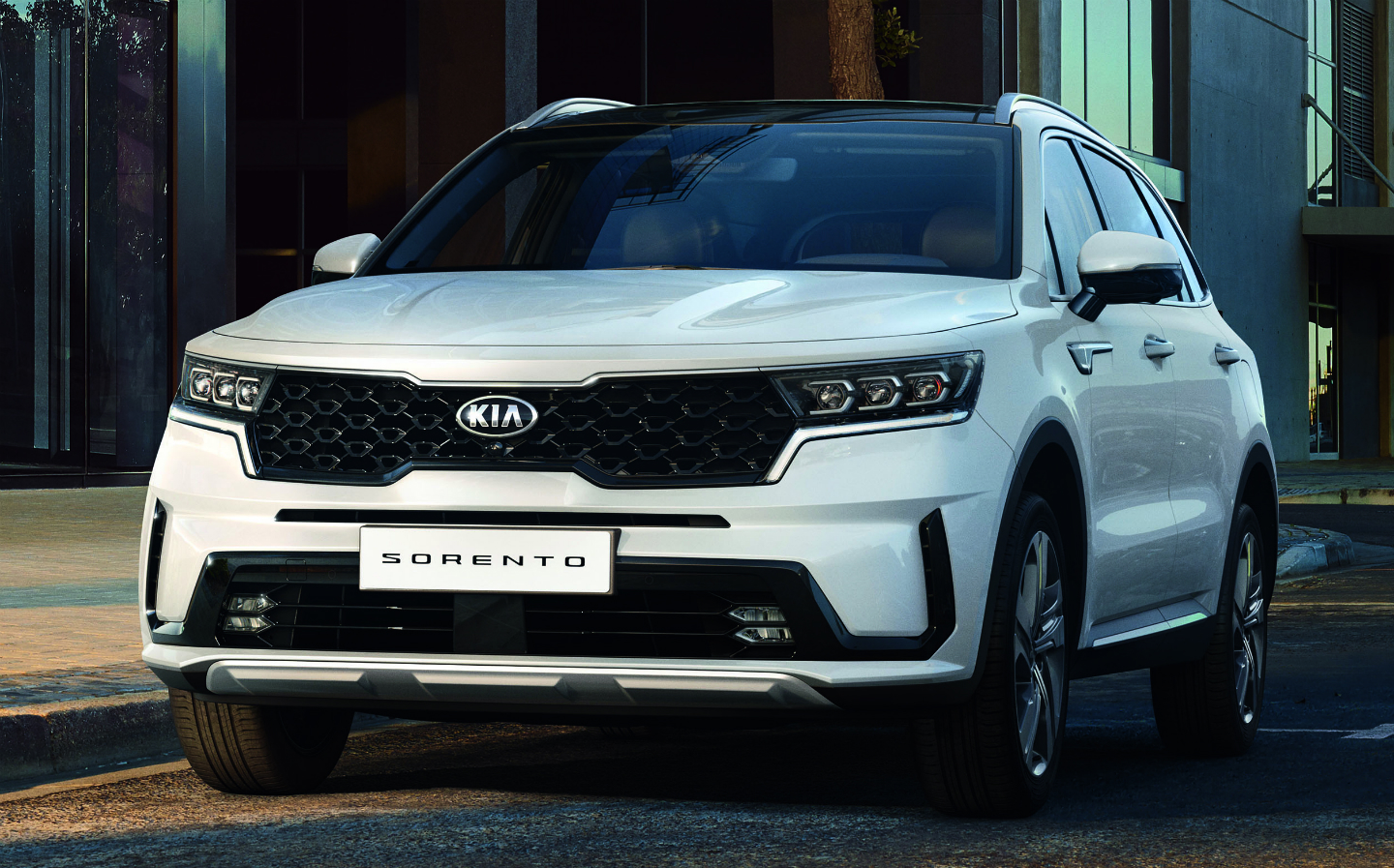 While Hyundai was bringing the new version of one of its smallest cars to Geneva, sister brand Kia was also set to unveil the successor to its largest: the Sorento seven-seater SUV. Kia claims there's more to the new Sorento than the "refined boldness" of its striking styling, as the company says its new flagship SUV will be more spacious, and come with more advanced technologies than the model it replaces.
Production of the new Sorento begins later this year, with a line up composed of a hybrid powertrain and 2.2-litre diesel. The hybrid comprises a 1.6-litre petrol engine, a 44.2 kW electric motor, and a 1.5kWh lithium-ion battery pack, which together put out a respectable 227bhp. The battery pack is located beneath the passenger, meaning that there is no impact on the Sorento's improved space.
Building on its reputation for safety, Kia has also given the new model a Multi-collision Brake system, which attempts to alleviate the danger of secondary collisions. The new Sorento also includes a total of eight airbags, with all the standard ones, plus ones aimed at protecting your knees.
Koenigsegg Gemera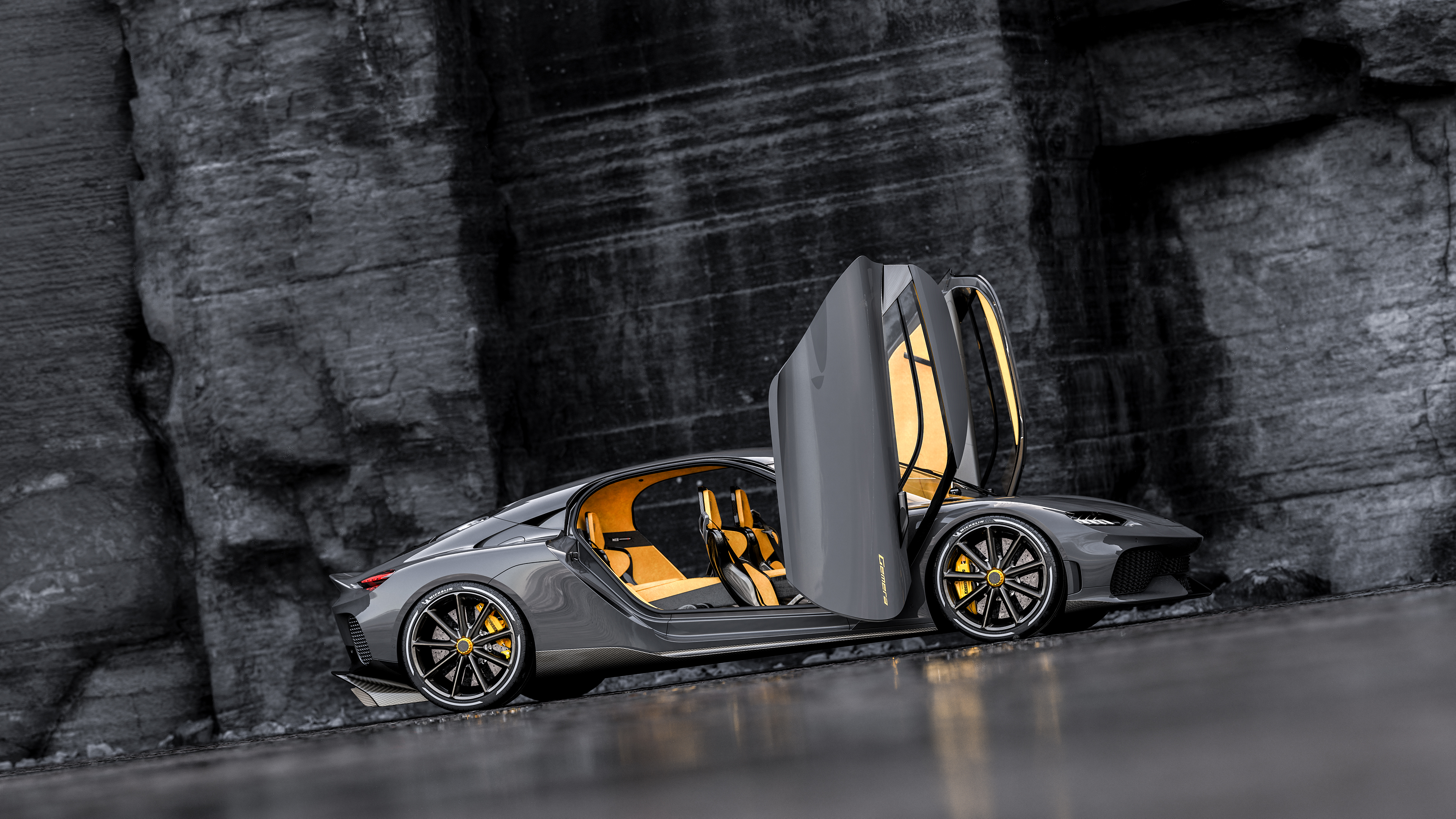 The Swedish outfit has revealed its first four seater, and it's calling it the first of its kind. "The Gemera is a completely new category of car where extreme megacar meets spacious interior and ultimate environmental consciousness. We call it a Mega-GT," said the company's founder Christian von Koenigsegg.
A family trip that starts with 0-60mph in 1.9 seconds does sound exciting, we will admit. And whilst you're entertaining yourself with the Gemera's impressive driving stats, the kids will be happily distracted by on-board internet and wifi, wireless headphone chargers in the front and rear, and Apple CarPlay compatability (although Koenigsegg hasn't said anything about Android Auto, the Android equivalent.) Or, they'll be happily asleep in the heated memory foam seats.
That's as long as the combined 1700bhp output from the three electric motors and 2.0-litre petrol engine (which can also be powered on next-gen fuels) doesn't keep them awake, although Koenigsegg says that the car is completely silent up to 186mph. It can also go 31 miles in EV mode, before doing a further 590 miles in hybrid mode before needing a refill.
If you want one, though, get your wallet ready. Only 300 will be built, and they're going to cost an expected €1.7m (£1.48m) each.
Mercedes-Benz E-Class
Seven models are available as plug-in hybrids, in combinations of petrol/diesel, Saloon/Estate and rear-wheel drive/all-wheel drive. Not all details have been made clear, but we know that the petrol iterations will range from 154bhp to 362bhp, with the diesel models on a spectrum from 158bhp to 326bhp.
On the exterior, the front and rear headlights have been slightly redesigned, as have the grille and bumper. The interior has seen a bigger redesign, with new infotainment tech, new "energising" seat kinetics, and two 10.25 inch digital screens coming as standard, with the option to upgrade to 12.3 inch.
The full UK pricing and spec have yet to be confirmed.
Morgan Plus Four
Morgan was to reveal a new entry-level model at the Geneva show, the British sports car maker's show of choice for unveiling new models. Having shown its Plus Six model in Switzerland last year, Morgan was expected to bring that car's little sister in 2020: the Plus Four.
The company revealed the car from their Malvern factory today, and it is indeed a replacement for the outgoing Plus 4. The all new Plus Four (differentiated from the outgoing model by the fact the number is the word four rather than the number) is the most radical advancement in the car's 70-year history, says Morgan, with 97% of its components being new.
As predicted, the offering features a turbocharged four-cylinder engine and an all-aluminium chassis similar to the one that underpins the Plus Six, with an optional manual transmission. Word is the Plus Six is a little too hot to handle for many drivers, so the Plus Four could be the sweet spot.  The engine is a 2.0-litre BMW TwinPower Turbo, which produces 255bhp and up to 400Nm of torque.
Although a lot of it is new, Morgan insists that "it's agility, response and balance will be instantly familiar with anyone who has driven a Morgan sports car past or present." For £62,995 (for the manual), you can find out.
Pagani Imola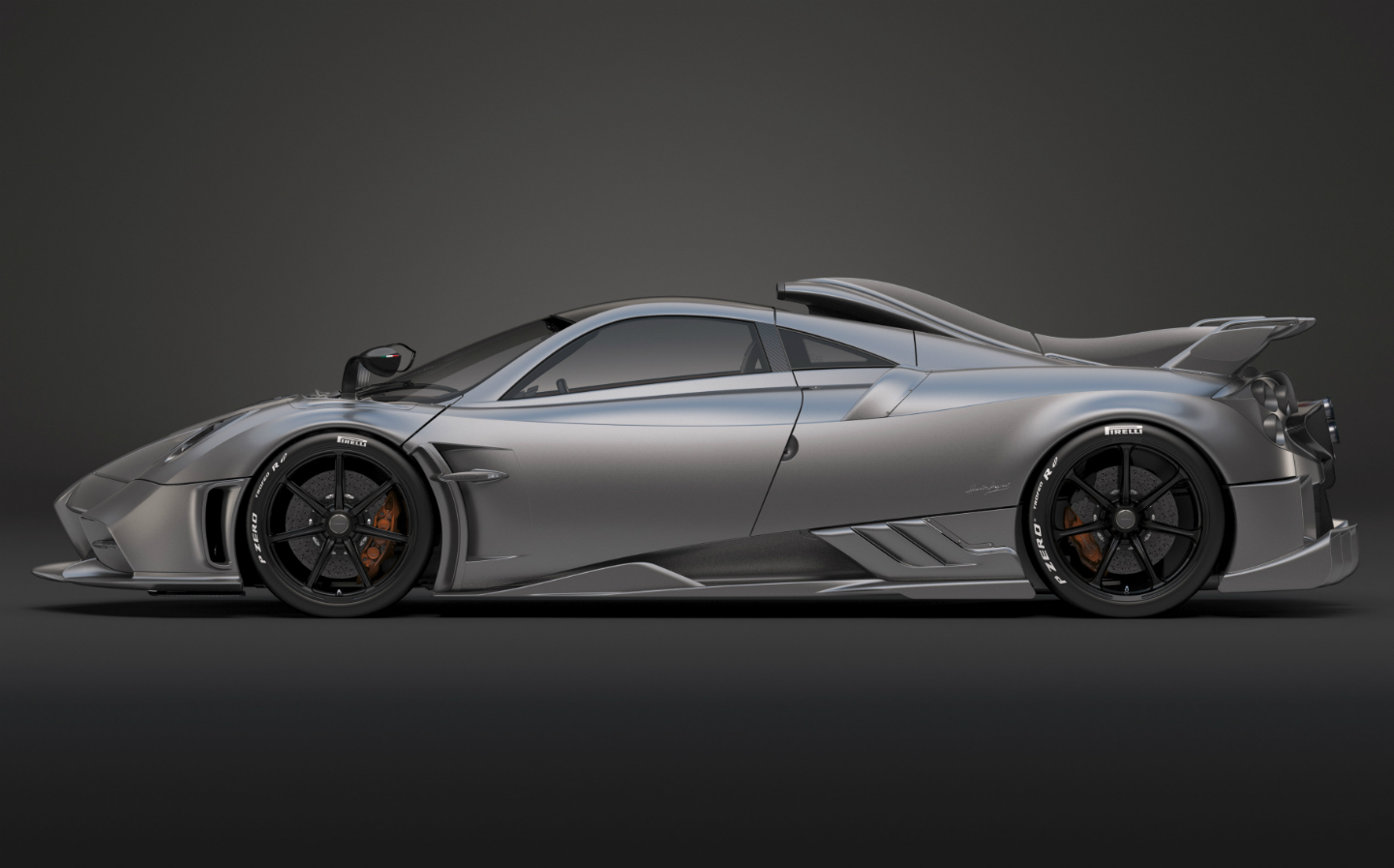 Pagani has proudly boasted that the new Imola supercar is a "powerhouse of technology for the racetrack and road." Only five models have been produced, and they cost an eye-watering £5m each, not including VAT, which is a fairly big inclusion on such a sum. Nonetheless, all five are already sold.
The technological innovation comes in the form of newly designed "suspension geometry", which transfers the power and 1100Nm of torque to the ground, reducing the dive effect and sway when braking. This, says Pagani, means that a driver can take a corner by braking at the last thousandth of a second.
Its R&D has also resulted in lightweight materials with names like "Carbo-Titanium HP62", and even a painting system that saves 5kg in weight whilst retaining colour depth and shine. All of this results in a weight of just 1246kg. The technology that Pagani has developed will feature in future models, It has assured.
The Italian company claims that it tested the Imola over 10,000 miles on the track, at least some of which were done on the racetrack the car is named for. It admits this is the "severest on-track validation ever applied to a Pagani car." Despite its upbringing, owever, the car is also road-legal.
In terms of power, the Imola is equipped with a Mercedes-Benz V12, which produces a healthy 816bhp, which is directed towards the rear wheels. The exterior aerodynamics mean that Horacio Pagani, the company's founder, modestly "can't say its an elegant car." To be honest, we think it looks alright.
Pininfarina Battista Anniversario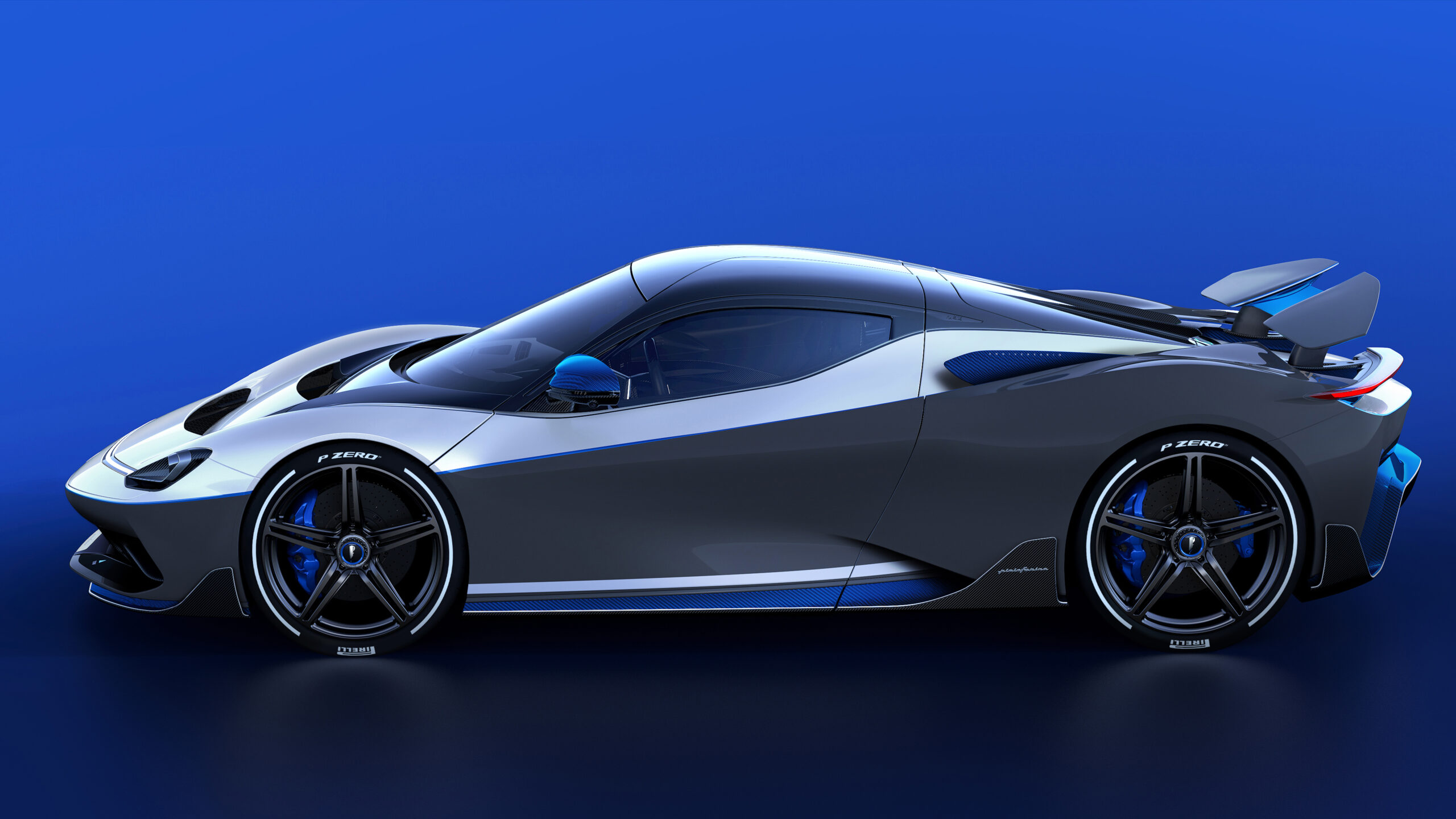 The long-awaited Pininfarina Battista electric hypercar that the company announced (under a different name) in April 2018 is still in the testing phases, and won't enter production until later this year. However, to celebrate the company's 90th birthday in style, the Italian company has released the very limited edition Battista Anniversario, which the company claims to be the most powerful road-legal Italian car ever made.
Only five Anniversario editions will be built, and they cost €2.6m (£2.27m) each. However, Pininfarina has done it's best to give you bang for your buck. You'll get four electric motors working in concert to produce a staggering 1,874bhp, which Pininfarina claims will get you from 0-60mph faster than an F1 car, and from 0-186mph in less than 12 seconds.
Nick Heidfield, formerly of the BMW Sauber F1 team, is now the Test and Development Driver for Automobili Pininfarina. He said: "I have piloted the quickest road and race cars in the world. I've never driven anything as powerful as the Battista."
In a less visceral, yet still exciting assertion, Pininfarina also says that the Battista will have a zero-emissions range of 310 miles, thanks to the car's 120kWh battery pack. Overall, not a bad birthday gift – buon compleanno, Pininfarina.
Rimac C_Two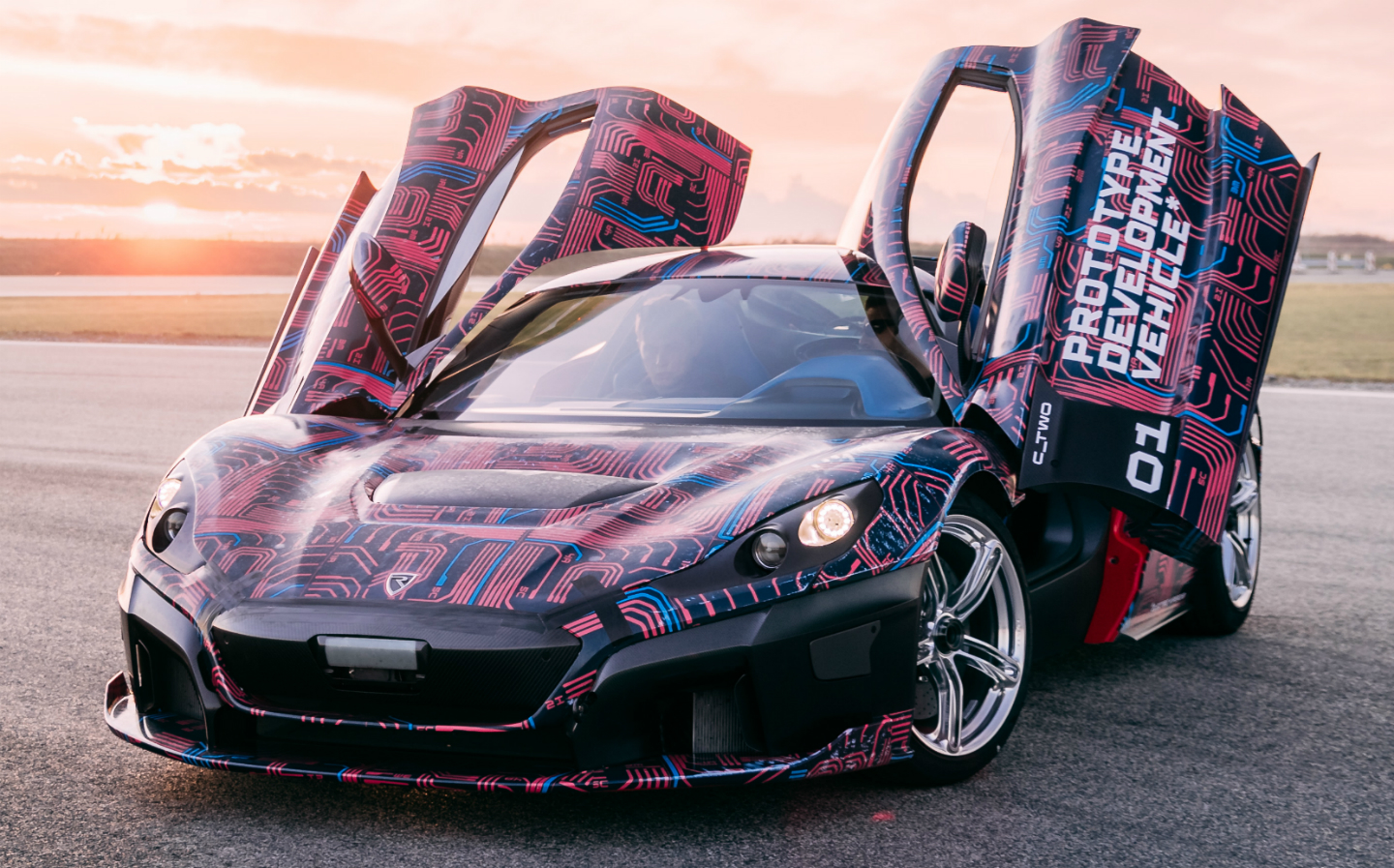 Technically, the Rimac C_Two wasn't debuting at the Geneva motor show this year, as the company has been showcasing prototypes of its pure-electric hypercar at the expo since 2018. However, Rimac has confirmed it was to be bringing the production-ready car to Geneva in 2020, complete with "improvements in design, ergonomics, and performance" and an all-new name to replace the "C_Two" moniker. As of yet, nothing new has been revealed.
Skoda Octavia vRS iV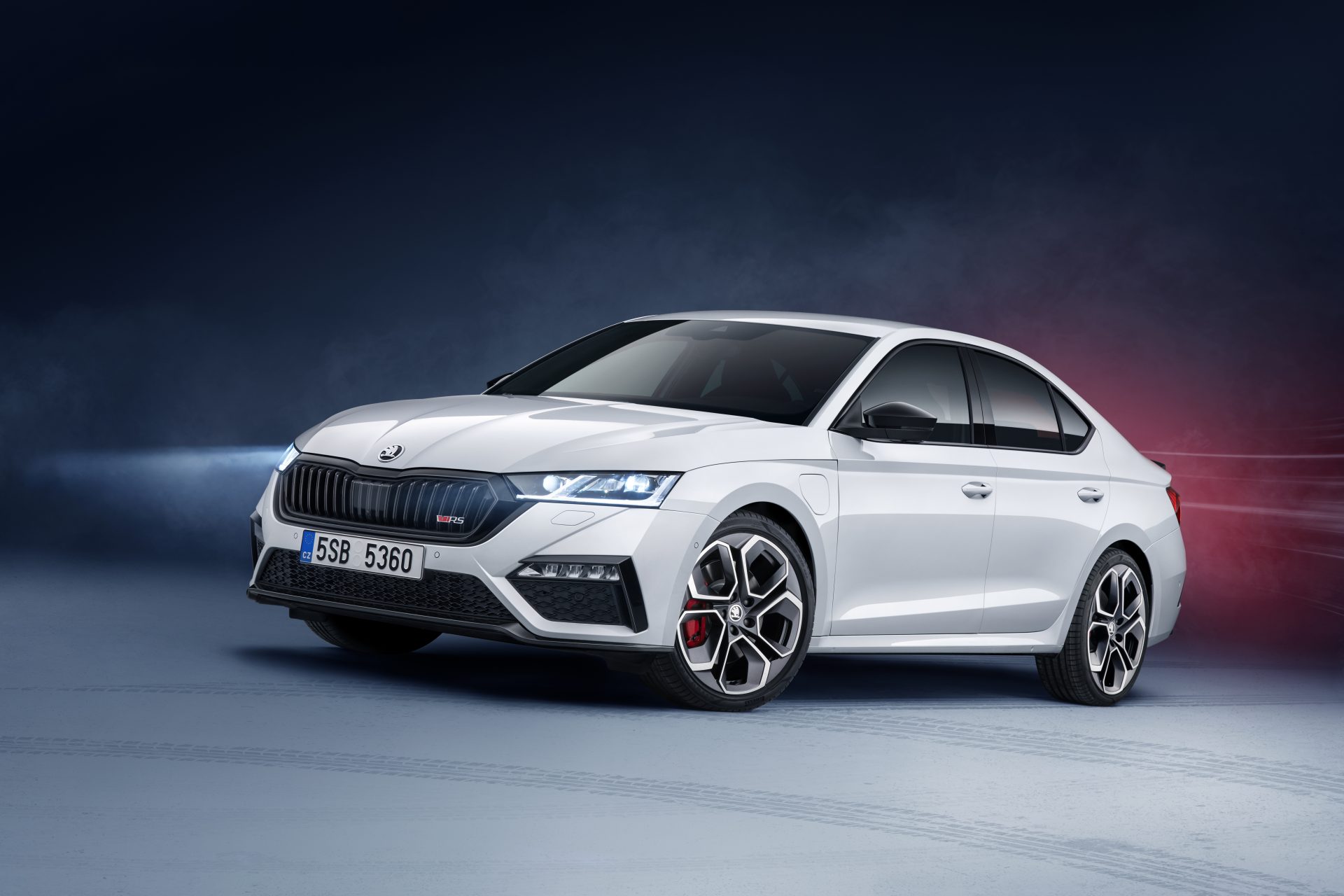 Skoda is using the slogan "sustainable yet sporty" to describe its new model, and with an increased 241bhp plug-in hybrid powertrain under the bonnet, this seems like a fair assessment.
The set up is a 1.4-litre TSI petrol engine, working in concert with a 85-kW electric motor, and Skoda claims that the car has an all-electric range of up to 37 miles. Its more athletic features include a Sport mode that enables a 0-60mph time of 7.3 seconds and a top speed of 140mph, 18-inch alloys and sleek black accents that make the RS iV look the business. And, if the saloon version isn't spacious enough for you, Skoda will also sell the new Octavia vRS iv as an estate car.
Toyota's new compact SUV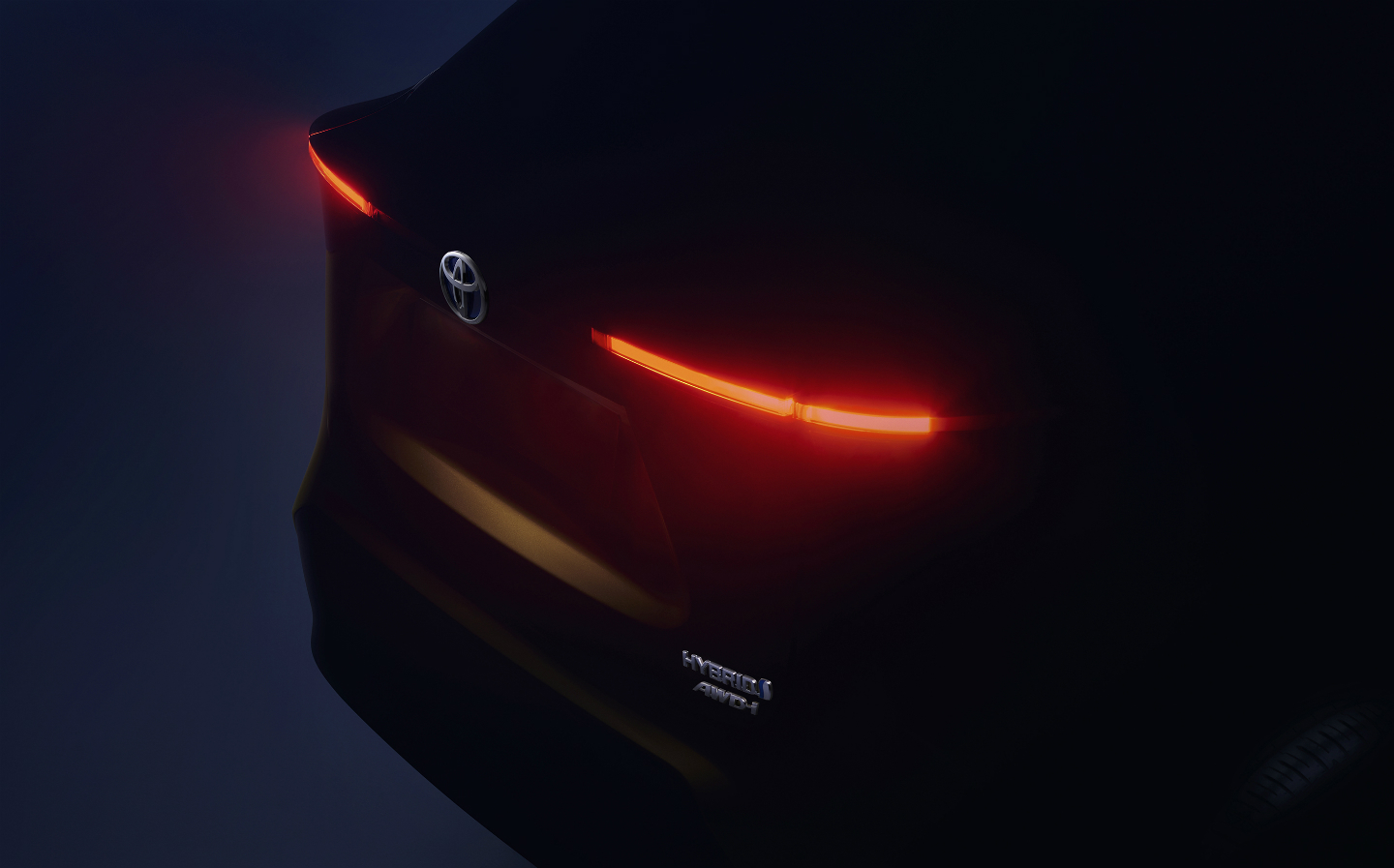 An all-new face will soon enter the hotly contested small SUV fray, in the form of Toyota's upcoming compact crossover. We'll find out more about in the next couple of days, though Toyota has confirmed its yet-to-be-named model will be based on the same platform that underpins the new Yaris supermini, and will have at least some hybrid engine options.
However, in the wake of the Geneva Motor Show's cancellation, the reveal of the new model has been delayed for "weeks or months", according to Automotive News.
Volkswagen Golf GTD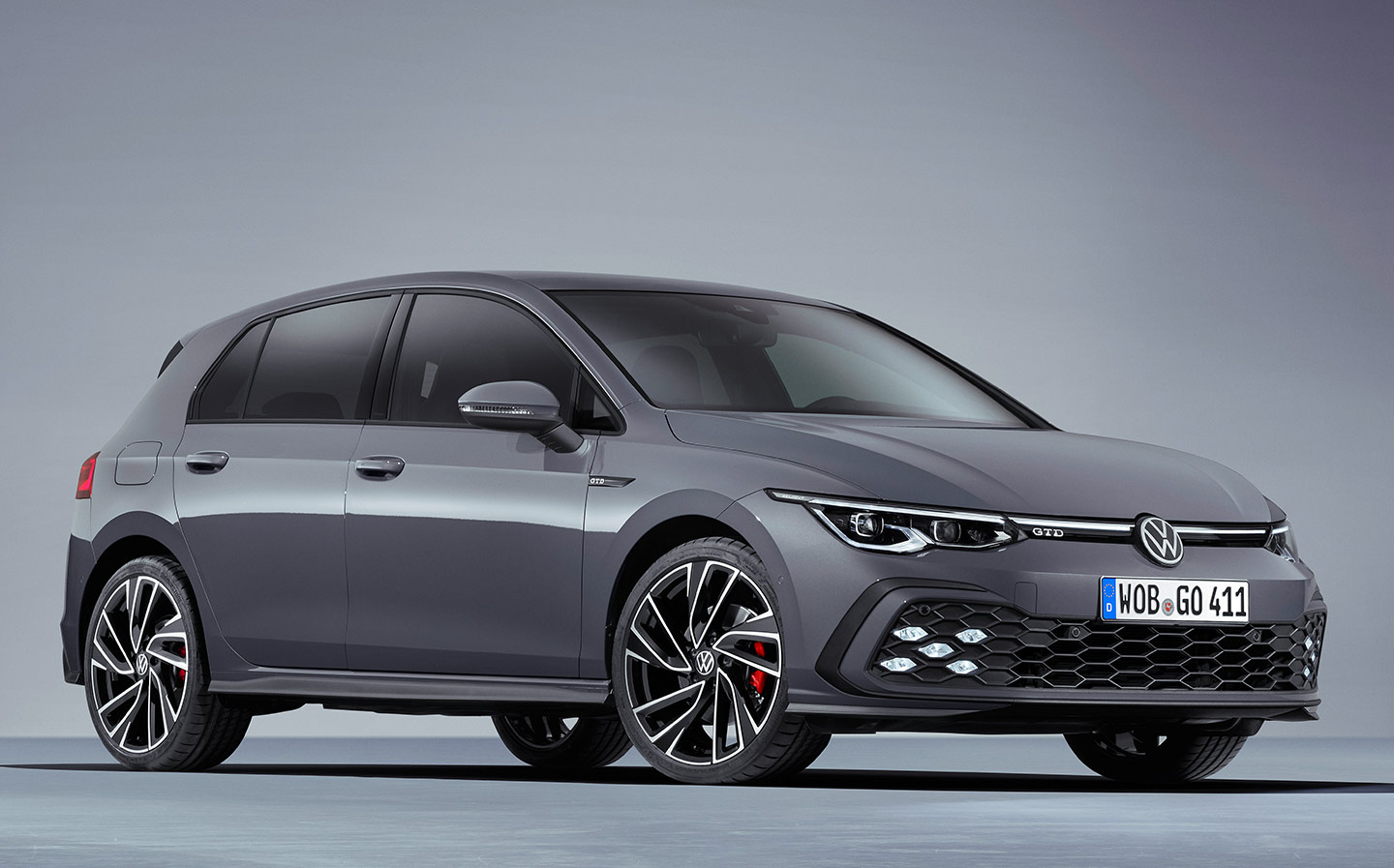 Despite its role in the infamous "dieselgate" emissions test cheating scandal, Volkswagen still seems to have love for diesel as it was due to launch a diesel-powered hot hatch version of the all-new Golf to this year's Geneva show.
VW claims this "real endurance athlete", with a turbocharged four-cylinder diesel engine, is more powerful, more efficient and less polluting than the one that powered the previous Golf GTD. The most powerful Golf with a TDI engine, it can muster 197bhp and 295 lb ft of torque.
A double SCR catalytic converter significantly reduces the output of nitrogen oxide. This, the car maker boldly says, means the new GTD will have "one of the cleanest combustion engines in the world" when it goes on sale.
Volkswagen Golf GTI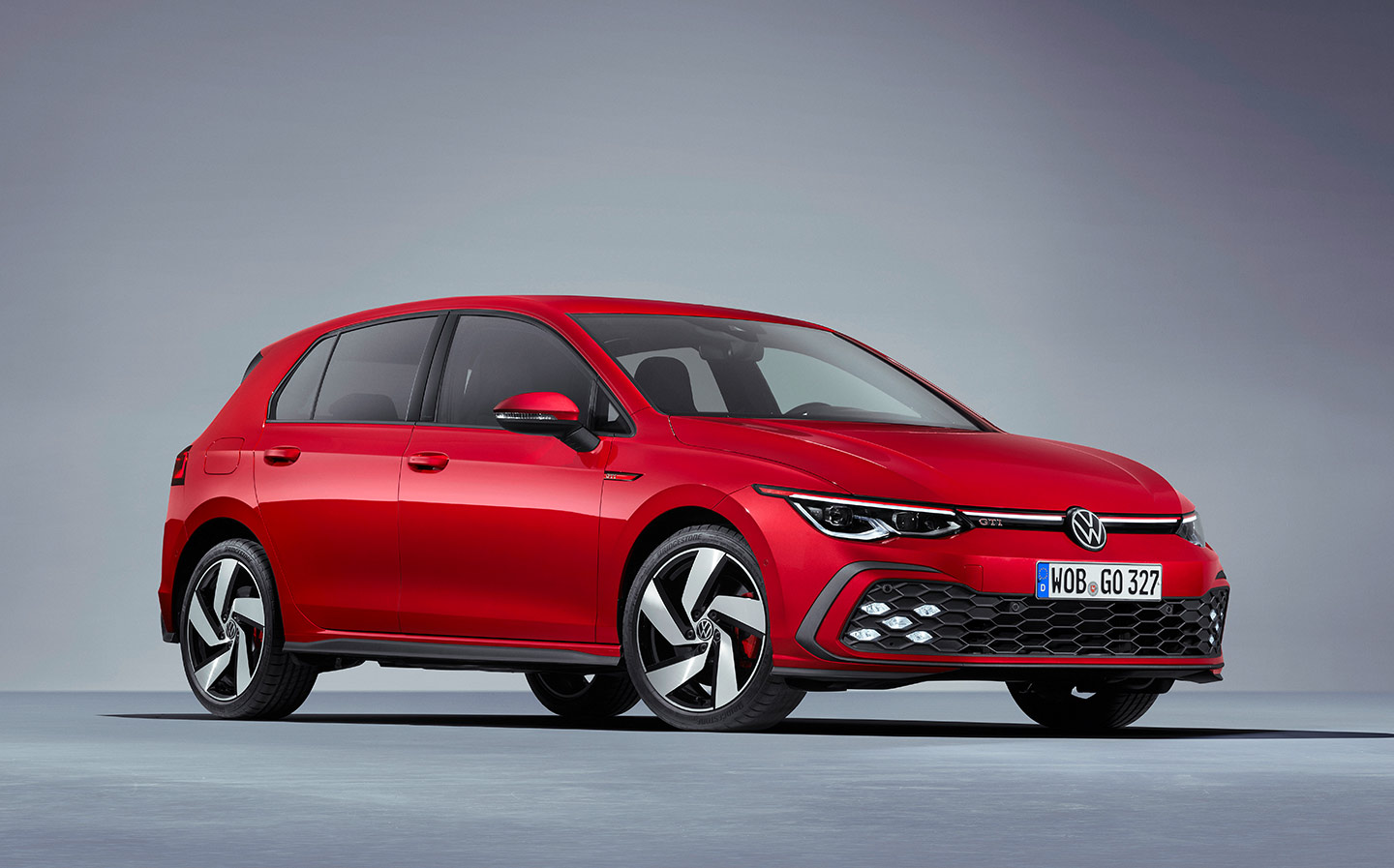 Volkswagen was also bringing a new Golf GTI to the show. Coming with all the advanced features of a regular Golf, it's also got a turbocharged, four cylinder 242bhp engine under the bonnet, as well as a new shift-by-wire gearbox which promises quicker gear shifts. On the inside, there's a new multifunction leather sports steering wheel, a digital cockpit and 30 colour background lighting, for a bit of personalised ambience.
Volkswagen Golf GTE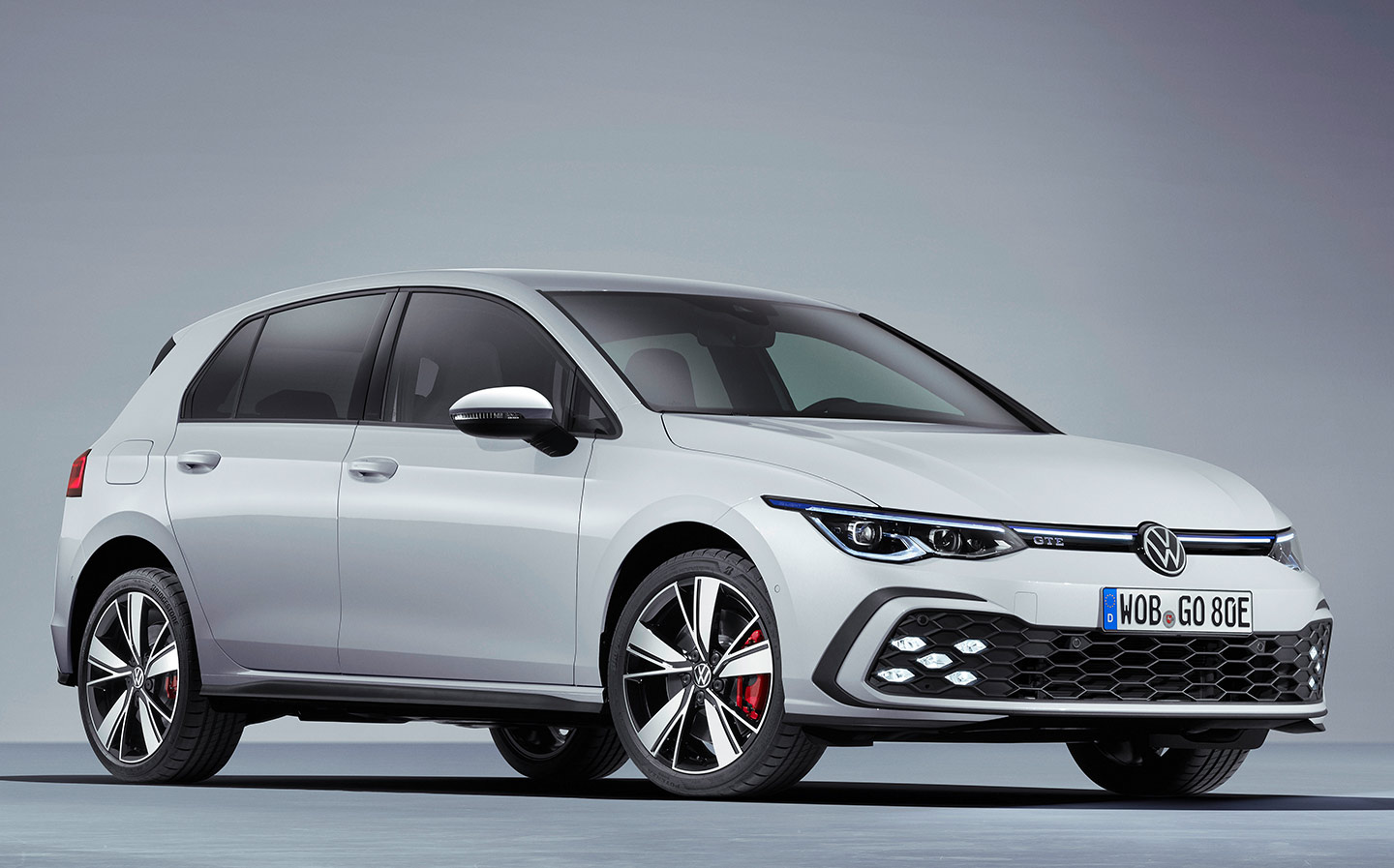 The third of VW's hot hatch trio, this new plug-in hybrid Golf is an attempt to combine dynamism and sustainability. The 1.4-litre 241bhp turbocharged petrol engine works in concert with an electric motor to power what VW is calling an "electrified sports car."
The GTE starts on electric power alone, and a battery with 50% more energy capacity than previous iterations promises to get you nearly 40 miles with zero emissions. An optional IQ.drive Travel Assist function provides the driver with active steering, accelerating and braking, up to 130mph.
All three new models are promised a sportier silhouette. A dynamic front end features a new headlight design, with low positioned LED headlights and for the first time, an LED strip that illuminates the grille.
Tweet to @ST_Driving Follow @ST_Driving