Jeremy Clarkson: The Lamborghini Aventador Ultimae is as socially unacceptable as an attack dog
Raging pit-bull
The Aventador Ultimae, as its name suggests, is the final fling for not Lamborghini's current range-topping model but also its current naturally-aspirated V12 engine. But as important and significant as it may be to the Italian supercra brand, it's as hard to justify owning as an attack dog, according to Jeremy Clarkson.
The Grand Tour and Clarkson's Farm presenter was testing the £345,000 Lamborghini Aventador LP 780-4 Ultimae, with its hugely charismatic and raucous 6.5-litre V12 that develops 770bhp at 7,800rpm, for The Sunday Times Magazine when his personal trainer took a dim view.
"My gym instructor lady viewed it in much the same way I view attack dogs," he wrote. "She couldn't understand why anyone would want something so fierce-looking and loud. And why on earth would you want a car that can do 221mph when the speed limit is 70?
"And I felt a bit like one of those dangerous dog men who's pleading with the police not to put Tyson the rottweiler down even though he's got an actual human arm in his mouth. 'Because it's great,' I stammered."
Clarkson is no stranger to Lamborghinis, having previously owned a Gallardo Spyder. He also owns an enormous Lamborghini tractor that he uses on his Diddly Squat farm in Oxfordshire (much to the chagrin of his Clarkson's Farm co-star and contractor Caleb Cooper), and though it's not built by the same company, Clarkson clearly loves the drama that comes with the Lamborghini name.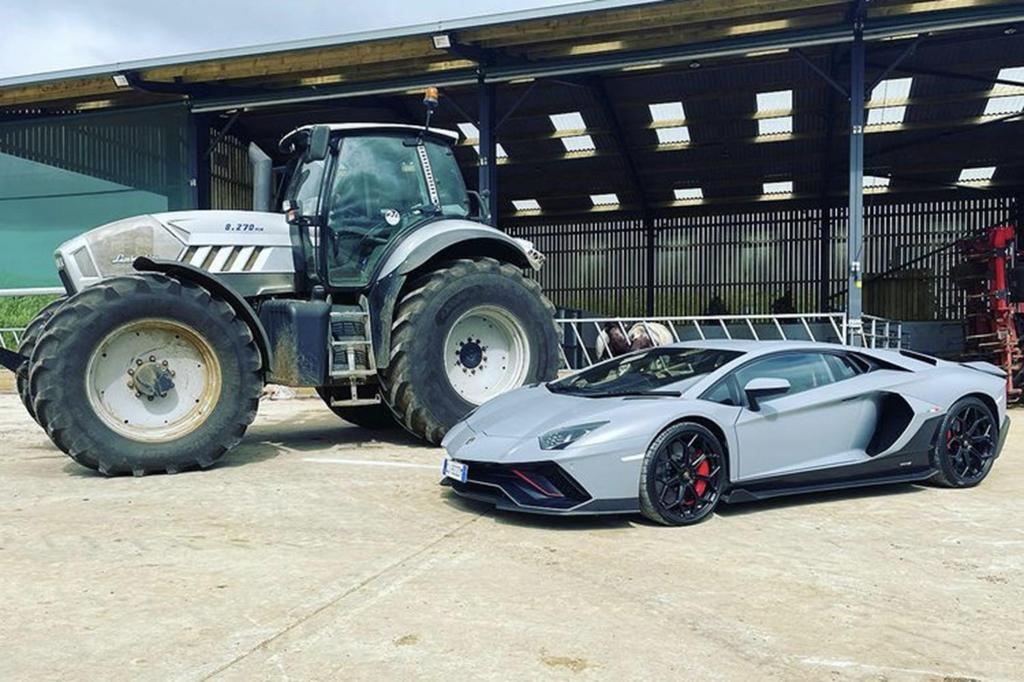 But of all Lamborghinis, the Sunday Times columnist particularly appreciates this monstrous V12 brute.
"I truly love the Aventador," he wrote. "Oh, sure, you can buy more economical supercars and more comfortable supercars and even faster supercars, but none delivers quite so much theatre as the big V12 Lambo.
"This is a car that should never emerge from behind a garage door. It should come, every morning, from behind a pair of massive theatre drapes in a cloud of dry ice, while the full London Symphony Orchestra plays Beethoven's Ode to Joy. Through the Grateful Dead's speaker stack."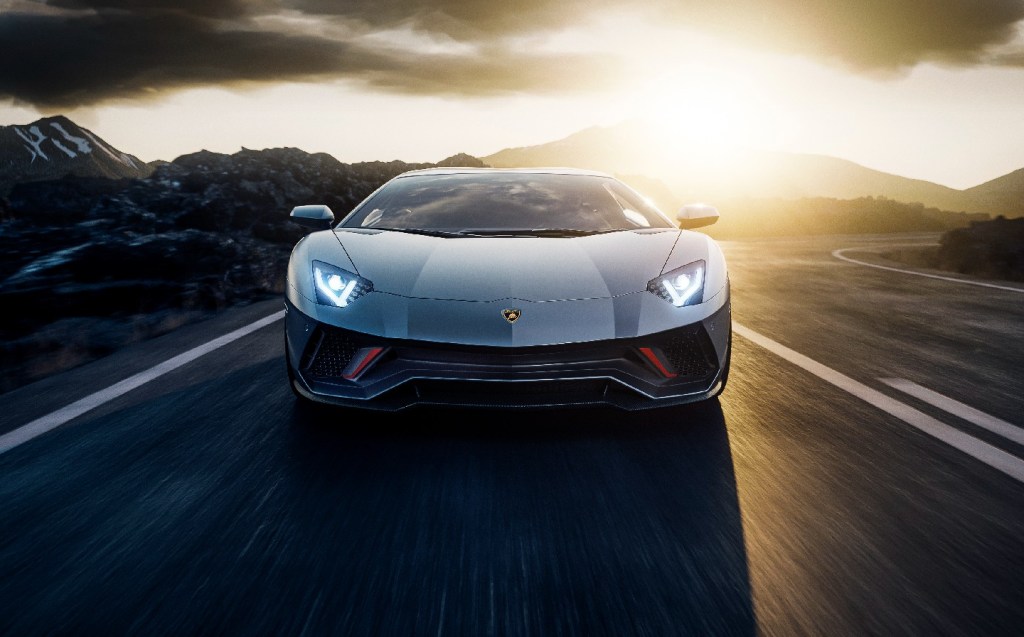 Despite its sense of theatre, what sets the Aventador apart from equally theatrical Lamborghinis of yore was the fact that, unlike the Miura and Countach, both of which were uncomfortable and difficult to drive, the Aventador is surprisingly usable. He once drove one "from the heel of Italy to Bologna", he pointed out, "and it was like a Volkswagen Golf" with light steering, good visibility (well, everything's relative) and air con that works well.
Driving the latest version, Clarkson found that the Aventador had lost little of its appeal since he first drove it back in 2011, still looking as flamboyant as ever even if, he admitted, he struggles a bit more these days to get in and out. And driving it is still a scary experience due to its immense noise and pace.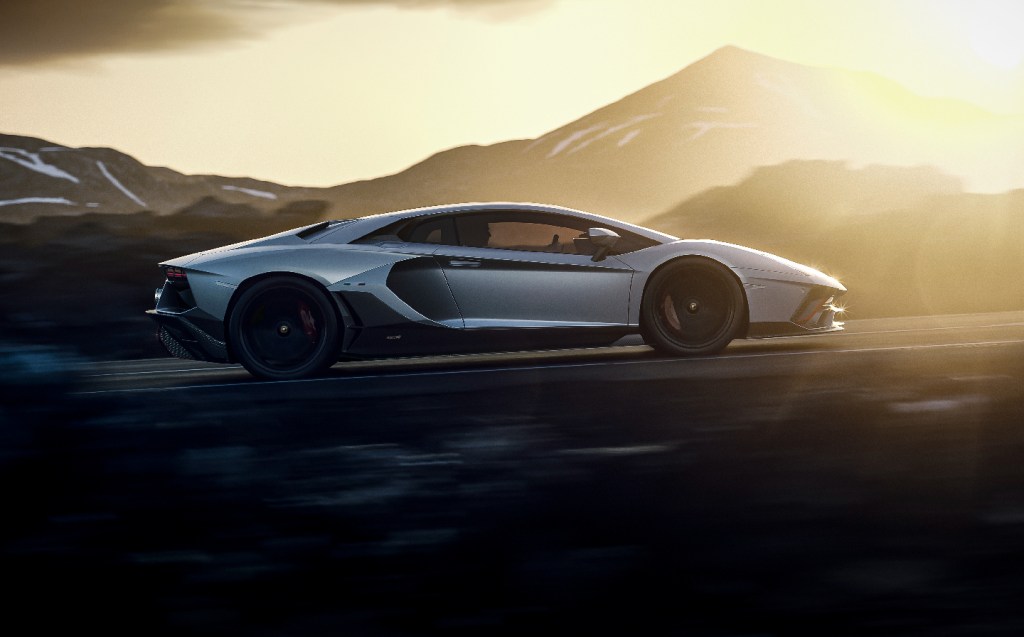 "Remember when you were little and your dad was pushing you a bit too hard on a swing? It's like that," he said. "You hate it and you love it both at the same time.
"It's still a massively exciting ride."
For all that, he did have a few quibbles. The Audi-sourced infotainment system is now a bit dated for his money, and the single-clutch gearbox still slow and dim-witted.
Times change, though, and fun as the big V12 Lamborghini is, it has become something of a relic of a different time.
"Small boys now boast about how economical their dad's car is, rather than how fast it goes. My gym instructor's views are now the mainstream and that means the Aventador has become a dinosaur. A car with no place in the world any more."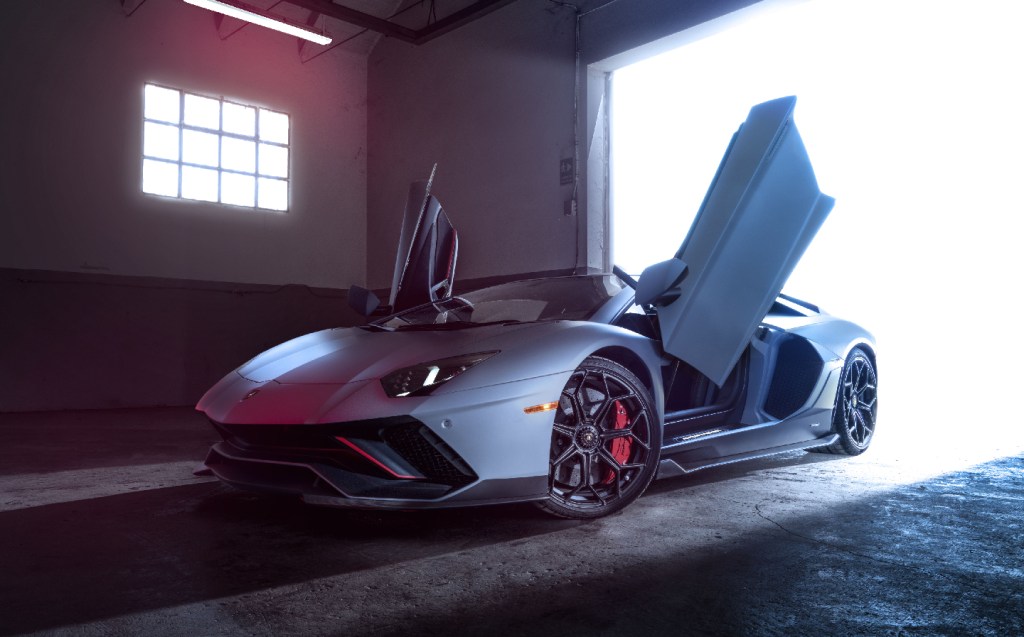 Despite the fact that the Aventador Ultimae represents a swansong not just for the Aventador itself, but for the current V12 engine, fans shouldn't be too worried. Last year Lamborghini announced that it would launch its next generation of hybrid V12 supercars in 2023.
And although the new model won't share anything with the 2019 Lamborghini Sián FKP 37, if that model's 800bhp powertrain proves anything, it's that a hybridised V12 can still be tremendously exciting.
The upcoming models will be "oriented towards remarkable performance", according to Lamborghini.
Clarkson, however, remains unconvinced about the new electrified Lambos, bemoaning the fact that we won't see the Aventador's ilk again.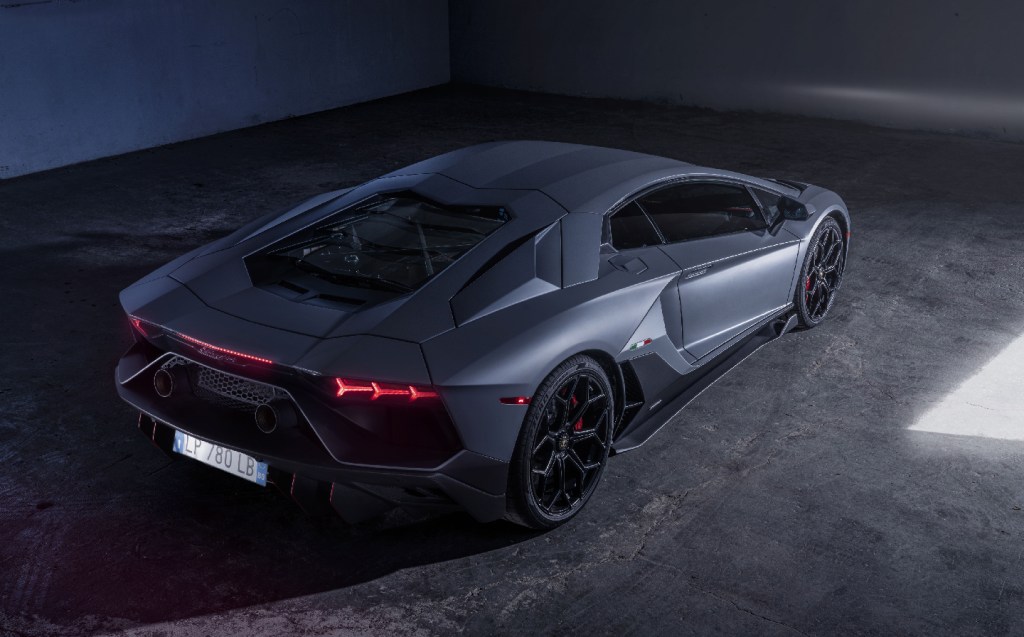 "Laws and public opinion mean the next big Lamborghini will still have a V12, but it will be sanitised with some kind of electrical assistance," he wrote. "It'll be like a gallon of moonshine with a label saying 'drink responsibly'.
"Can you drink moonshine responsibly? That's why I'm nervous about what Lamborghini does next. Because I'm not sure you can."
Related articles
Latest articles