It's called Supersport for a reason: our Caterham team fires up for season two (video)
Turning up the heat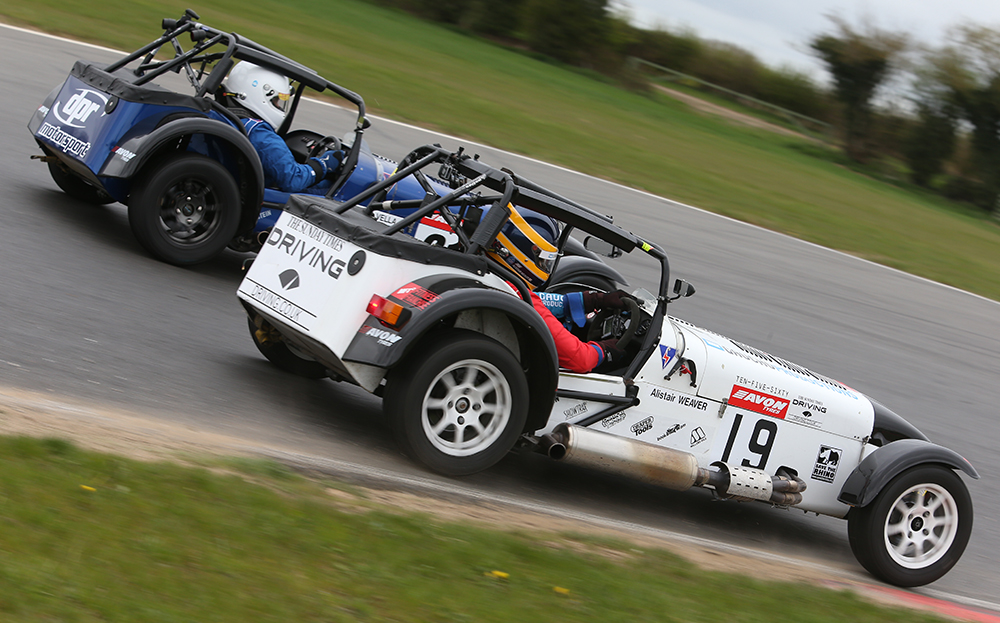 Credit: Jon Bryant, snappyracers.com
---
THERE IS something slightly primeval about Caterham racing. You sit pinned by a six-point harness to an aluminium plate, with a fuel tank just inches behind you. All around is a complex web of steel tubes that form the chassis and the wheels are exposed save for fibreglass wings that snap off at the slightest hint of contact. It's brutal and basic.
---
Click to read car REVIEWS or search NEW or USED cars for sale on driving.co.uk
---
When you watch the video (below) in the cold reality of an editing suite, it's hard not to conclude it's mad. This isn't Formula One, where everyone concentrates on tyre management and fuel-saving; this is half an hour of combat, followed by heated debriefs and a group hug (probably).
Maybe that's why I love it so much. It's the best form of stress relief known to man. Charlton Heston's chariot race in Ben-Hur had nothing on this.
Regular readers may recall that this is my second season of Caterham racing and that I've moved up to the Supersport class. The car now has 140bhp (it weighs half as much as a Ford Fiesta) and a limited-slip differential, which distributes the power between the rear wheels and gives the driver more control in corners. With the exception of the R300 class, which requires a new car, this is the pinnacle of Caterham racing and one of the most keenly fought championships in Europe.
Most of my racing rivals from last year's Tracksport Championship have made the move up with me and we've joined some Supersport stalwarts, most of whom have been racing for years. Support is provided by Caterham itself and numerous professional teams: if you want an ever-present driver coach, you can (at a cost).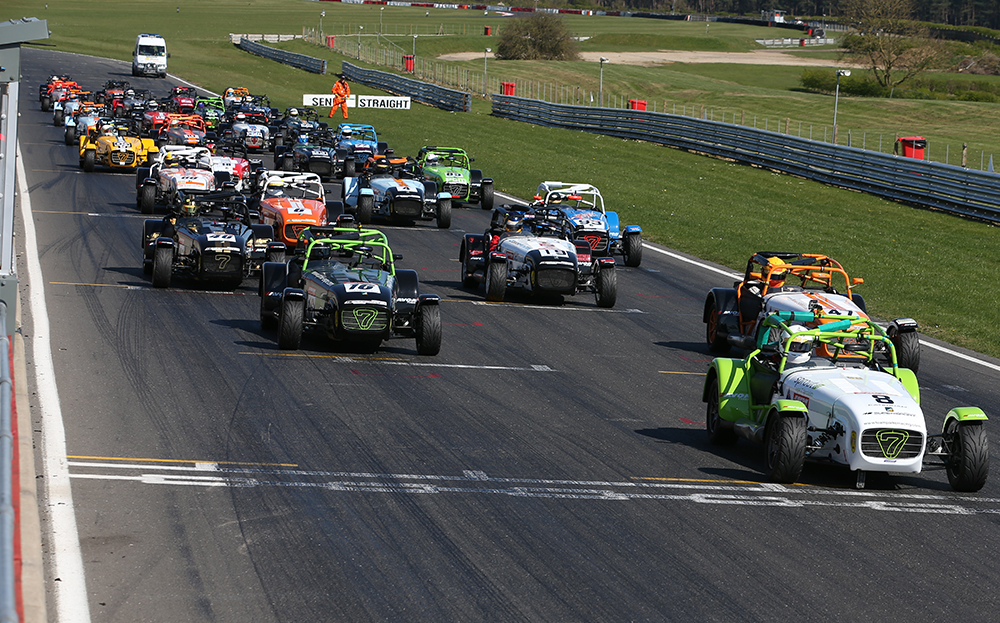 I fetch my own fuel but for the first time have the dedicated support of two Caterham specialists, Aaron Cave and Rob Prutherch. I share their expertise with four other drivers and it's a huge help. When the difference between pole and tenth on the grid is a fraction of a second, having the correct tyre pressures and roll-bar settings can make a big difference. It also adds to the sense of camaraderie that's a big part of Caterham racing – we even have our own kettle.
The first race of the season was at the Snetterton circuit in Norfolk and I was chuffed to qualify fifth for race one. This placed me up among the established Supersport runners and introduced me to racing with a level of intensity I hadn't experienced before. It takes time to learn the personalities of the other drivers and how they're going to behave on the track. I finished eighth, which was a decent start.
In race two I was hit by a flying Dutchman, an accident that cost me my rear wing, and then involved in a late race incident that left me fuming inside my helmet. Spotting the marshals waving a yellow warning flag, I slowed to avoid an accident, only for another car to overtake me up the inside. This meant a post-race trip to the see the clerk of the course and some heated arguments. It's the part of the sport I like least, but sometimes it's the right thing to do and the driver was penalised.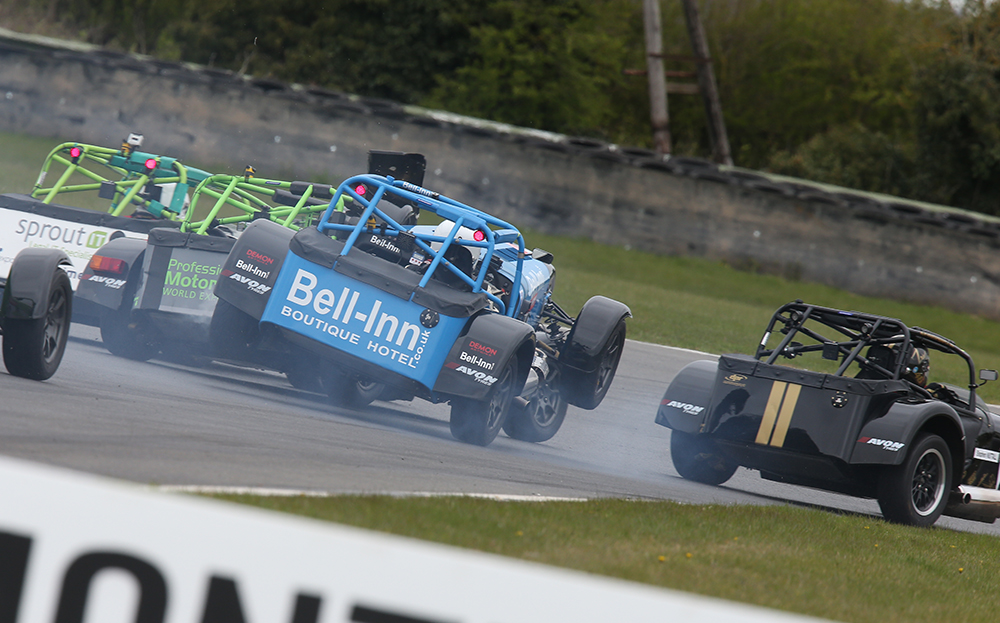 The second round was at Donington Park in Leicestershire, a great circuit. Sadly in race one my gearbox broke on the third lap and I had to pull off the track. This meant starting at the back for race two but at least it gave me the chance to practise my overtaking. I stormed heroically (at least in my own head) from 30th to 15th, before my race was curtailed after a bad crash involving two other drivers. It was great fun, even if it hasn't done much for my championship position.
The next race is at Zandvoort in Holland. The European round is a highlight of the year for everyone and I can't wait to get started. Bring it on.
Follow Alistair's progress @alistairweaver
---
Click to read car REVIEWS or search NEW or USED cars for sale on driving.co.uk
---