How Top Gear rescued Steve Harley
Come up and see me, pay my fine
---
Published 04 February 2015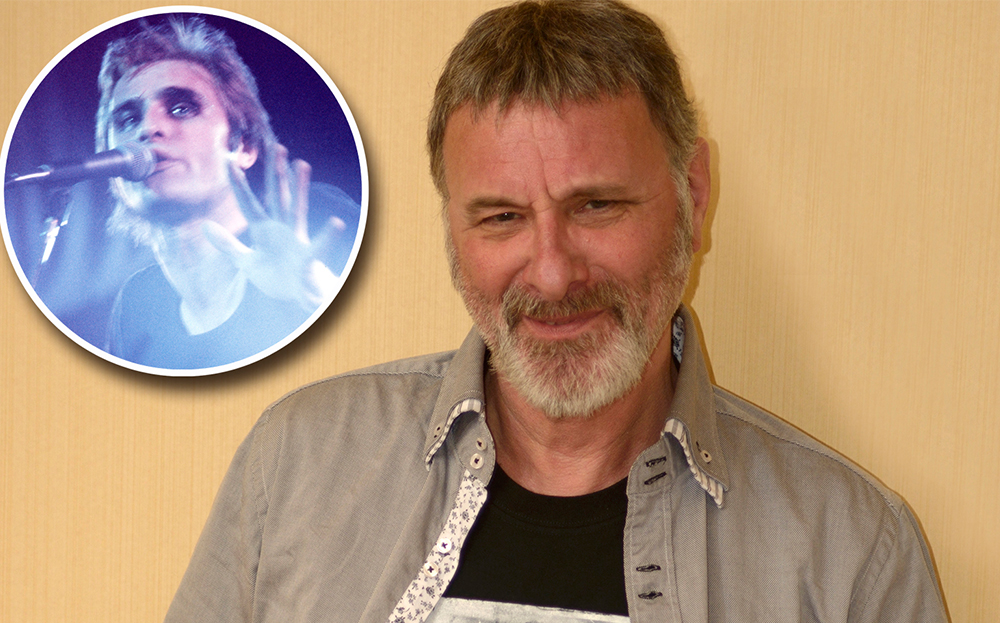 IT MAY have been one of the catchiest songs of the 1970s, but until last week Make Me Smile (Come Up and See Me) by Steve Harley and Cockney Rebel was making little money for its writer. Between Sunday and Tuesday a fortnight ago it sold only 80 copies.
Last week, however, sales of the 1975 hit reached 4,200 for the same period, according to the Official Charts Company, which collates music sales.
---
Search for and buy your next car on driving.co.uk
---
The reason for the uplift was The Sunday Times and Top Gear. On last weekend's show Jeremy Clarkson highlighted this newspaper's story on the appearance of "stealth" motorway speed cameras and then mentioned the case of Harley, who had been given six points and fined £1,000 after being caught speeding last September. He had been travelling at 70mph on the M25 in his BMW 760 saloon when the speed limit was set to 40mph.
Outraged by the penalty, Clarkson came up with a way to help Harley pay the fine. "If you download a song, the artist gets 49p," he said. "Now, why don't we download Make Me Smile? The great thing is, if he does go to No 1, then he'll have enough to help other people out with their speeding fines. We could call it the Make Me Smile Foundation."
The track began rising in the Amazon bestsellers chart. On Monday evening it was the most downloaded rock song. By Wednesday the Official Charts Company listed it at No 36 in the midweek chart and said it could make it into today's top 40 countdown. Harley has recorded a new verse for the song, complete with protest lyrics about his fine, for The Sunday Times (watch our video).
"Thank you, Mr Clarkson. God bless the petrolheads. The original song has now paid for the fine many times over," says Harley.
But while he is grateful to the fans who have downloaded the single, he is angry about his punishment: "I was caught when I was on my way back from Gatwick. It was a clear, sunny, dry afternoon with very light traffic: they were great driving conditions and there were no roadworks. I was travelling bang on 70mph — the normal speed limit.
"I obviously didn't see a temporary 40mph sign and I didn't see any cameras. I only knew about it when I got the picture in the post. It clearly shows there was no traffic near me apart from a truck two lanes away. There's no rhyme or reason to why I would expect there to have been a 40mph limit."
The Highways Agency said the reduced speed limit that caught out Harley had been imposed because of congestion on the road ahead.
What really infuriated Harley was the fact that the fine he received was means-tested, a scheme introduced in 2005 whereby the more you earn, the more you pay. "They see I can afford £1,000 so they hit me with a fine of £1,000," he says. "My daughter would have paid £150. Where is the democracy? Two people commit the same minor motoring offence but get totally different penalties.
"The government has got it worked out that the motorist is a soft target. It just seems wicked and vindictive. I hope they spend my money wisely but I know they won't: they'll probably buy another bloody Gatso."
Guidelines issued to magistrates by the Sentencing Council for England and Wales state that drivers caught between 66mph and 75mph in a 40mph limit should be given a fine of between 75% and 125% of their weekly income.
"I'm not in favour of it at all," says Nick Freeman, the motoring lawyer. "You have disproportionately huge fines. If you happen to be a successful guy and have been driving in excess of the specified limit, you are hammered."
Harley has indeed been hammered, but he has also slowed down. "I'm going to be driving like a timid mouse for the next three years, and that makes me more dangerous," he says. "I'll never take my eyes off the damn speedo."
He has plans to reunite with the remaining members of Cockney Rebel this year for a tour to celebrate 40 years since the release of The Best Years of Our Lives, the album that includes Make Me Smile. He also says he'd like to make a deal with Top Gear. "If they will have me on to drive with the Stig, I will give 50% of all the Make Me Smile single earnings — based on the current blast of publicity — to Clarkson's foundation."
---
Search for and buy your next car on driving.co.uk
---