Drivers warned to stick to 70mph as motorway speed cameras arrive by stealth
Camera clampdown
---
Published 12 January 2015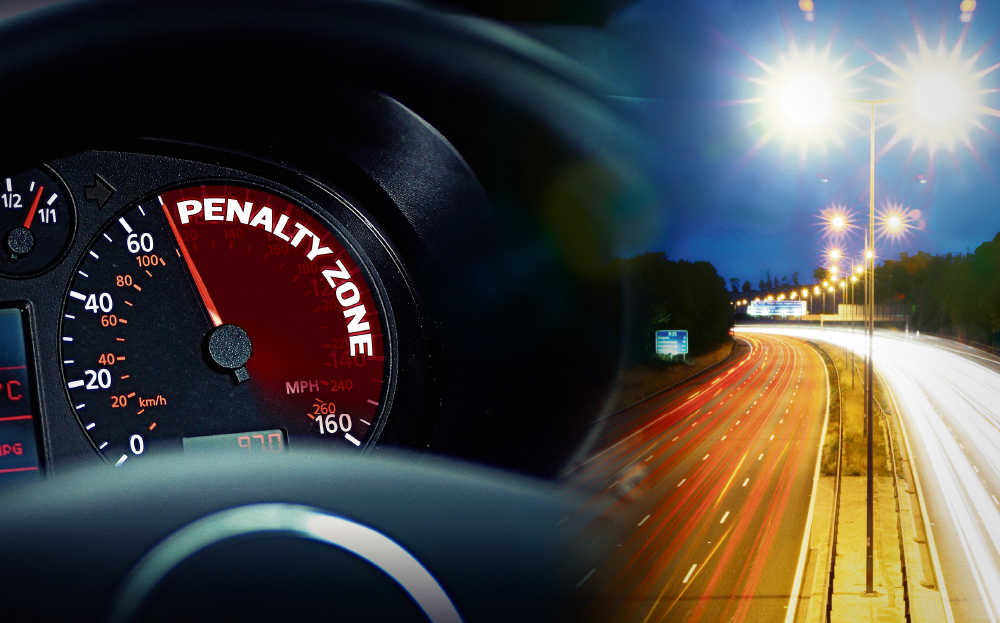 WITHIN the past 10 weeks more than 500 motorists in Britain have received an unwelcome letter notifying them that they have been caught by a speed camera.
What was unusual about the letters was that the recipients had not been caught zooming through a quiet village or suburb. Instead, they had been snapped breaking the limit of 70mph on a motorway, an offence that — until now — most speed cameras ignored.
---
Search for and buy your next car on driving.co.uk
---
Quietly — critics would say by stealth — the busiest sections of Britain's motorway network are being converted into so-called smart motorways that will bristle with speed cameras under new plans to clamp down on drivers who exceed the speed limit at any time.
Already, 211 miles of road have been designated as "smart" because they have electronic message signs to vary the speed limit — and speed cameras to enforce them — as part of an effort to make traffic flow more efficiently without having to build additional lanes.
This represents about a tenth of the motorway network by length, which may seem a small proportion. Now however, the Highways Agency has released new figures revealing that a fifth of motorway miles travelled are on stretches policed by cameras — and many more stretches are being converted to smart motorways. Drivers, including those on the M25 and parts of the M1, M6 and M60, will risk being caught if they exceed 70mph. Within the next two years a third of motorway miles could be on "smart" sections, with more to come.
In the past, the relatively small number of speed cameras on motorway gantries were used to enforce so-called variable limits on stretches where traffic was warned to slow down to, say, 50mph to allow for congestion, an incident or roadworks. The cameras were switched off at other times, except in unusual circumstances. Indeed, acknowledging that many drivers routinely travelled faster on motorways, the government announced plans in 2012 to raise the motorway limit to 80mph.
At the time, the transport secretary, Philip Hammond, declared that the faster speeds would benefit the economy and, taking the side of motorway drivers, declared an end to a war that, he said, the previous Labour government had waged on motorists.
Now the government has gone into reverse gear. Motorway drivers will have to comply with the same restrictions that apply on non-motorway roads. This, say critics, fails to take into account that motorways were designed with speed in mind. Opposing carriageways are separated by central reservations and crash barriers; traffic joins from slip roads — there are no junctions, roundabouts or traffic lights; the roads are free from learner drivers, cyclists and other slow-moving road users. As a result, motorways are mile for mile the safest roads. What has particularly angered opponents, though, is the way the new policy has been introduced. Smart sections are slowly creeping across the network without the knowledge of many motorists.
"I do not understand the concept," says Paul Watters, head of public affairs for the AA. "Cameras have been used on the motorway to ensure safety and reduce congestion by closely enforcing lower speed limits. But if everything is safe, the road is clear and the national speed limit is set, then there isn't the same justification to enforce the limit."
"Cameras have been used on the motorway to ensure safety and reduce congestion by closely enforcing lower speed limits. But if everything is safe, the road is clear and the national speed limit is set, then there isn't the same justification to enforce the limit"
Another point of contention is that the speed limit will be enforced not by yellow Gatsos with road markings that give warning to approaching drivers — but by new, bi-directional "stealth cameras". Hadecs3 cameras are already appearing on smart motorway sections. The front and rear-facing cameras, painted grey, are mounted discreetly on roadside poles and use two radars to verify a vehicle's speed, which means that no white lines are needed.
The first were fully activated near the Clacket Lane services, between junctions 5 and 6 of the M25 on October 22 last year. Since then, 668 speeding motorists have been caught, according to Kent police. Of those, 520 received tickets when the speed limit was set at 70mph.
"Drivers will not have been expecting this," says Pete Williams, from the RAC. "Many drivers don't realise that motorway speed cameras are now being used to enforce the national speed limit. We want consistency and clarity for drivers to ensure that cameras are used as an effective and fair speeding deterrent. This would avoid any accusation that forces are using cameras as a cash cow."
Kent police claim that not all drivers caught speeding by the cameras will be penalised, saying that they take into account the road conditions, time of day and speed of the vehicle before deciding whether to send out a ticket. But they refuse to reveal the minimum speed at which they will take action, meaning that many motorists are likely to stick to a rigid 70mph. Others will limit their speed to just under 80mph in line with guidelines — that police forces can ignore — from the Association of Chief Police Officers that drivers should be allowed a margin of 10% plus 2mph above the speed limit before they are prosecuted.
"The force uses proportional discretion in assessing the circumstances to decide whether there is a public interest in prosecuting a driver," says Keith Fairbank, a spokesman for Kent police. "But to avoid any confusion, if you do not speed, you are not going to get caught."
More Hadecs3 cameras have been installed on the M25 between junctions 23 and 27, and they will also be used for smart sections on the M1, M3, M6 and M60 due to open in the next two years.
Work has begun on replacing existing gantry-mounted cameras with Hadecs3 versions. Some forces have decided not to wait and have begun enforcing the 70mph limit using the older cameras. Avon and Somerset police switched on their gantry-mounted cameras on smart sections of the M4 and M5 in June and have caught more than 5,500 drivers exceeding the speed limit since then, according to the RAC. It says that Surrey and Warwickshire police are also using cameras to catch drivers breaking the 70mph limit.
Other forces have declined to reveal their plans. Hertfordshire police refused to tell The Sunday Times whether they intended to enforce the 70mph speed limit, claiming that it was not in the public interest to do so.
The Highways Agency, which is responsible for creating smart motorways, is working with Mouchel, a French technical consultancy, to develop the cameras further. They have the potential to operate as average-speed cameras, enforcing the 70mph limit over long stretches of motorway. The agency defended its plans for extending speed restrictions. "Smart motorways are cheaper, faster to deliver and more environmentally friendly than building additional lanes," it said. "Research on the M42 has found that by managing the speed vehicles are travelling, you smooth the traffic flow. Using safety cameras ensures a high level of compliance with the variable speed limits."
"Smart motorways are cheaper, faster to deliver and more environmentally friendly than building additional lanes"
The ability to control traffic strictly has also attracted the attention of air-quality officials at the Department for Transport. Its guidelines for the building of new roads state that variable speed limits can be used to control emissions.
Last year the Highways Agency proposed limiting speeds on part of the M1 and M3 to 60mph during the day to reduce harmful emissions.
Relieving jams was the justification given by the Highways Agency for first introducing variable speed limits on the M25 20 years ago. When traffic begins to build up, the speed limit is reduced, which increases the capacity of the road and keeps vehicles moving.
The expansion of smart motorways will bring the network under a level of control not seen before. Britain's first motorway opened on December 5, 1958. The Preston bypass, which later became part of the M6, had few restrictions and no speed limit. The Times reported at the time that it allowed comfortable travel at between 70mph and 80mph.