Flying car makers open order books
"Surface and underground transport modes are reaching their limits"
---
Published 02 October 2018
TWO FLYING car manufacturers are set to deliver their first sky-worthy customer vehicles next year, nearly 80 years after Henry Ford wrote: "Mark my word. A combination airplane and motorcar is coming. You may smile. But it will come."
A Dutch company called PAL-V said it had started taking orders last month for its Liberty model, while American firm Terrafugia has indicated that it will start taking orders this month for its Transition model.
The PAL-V Liberty (above) is a three-wheeled car with rotors that unfold to enable lift and flight in the style of Little Nellie, the Wallis WA-116 Agile-based gyrocopter made famous by James Bond in 1967 film You Only Live Twice. The PAL-V is altogether more sophisticated, however, with two seats, a full leather interior, heating and personalisation options.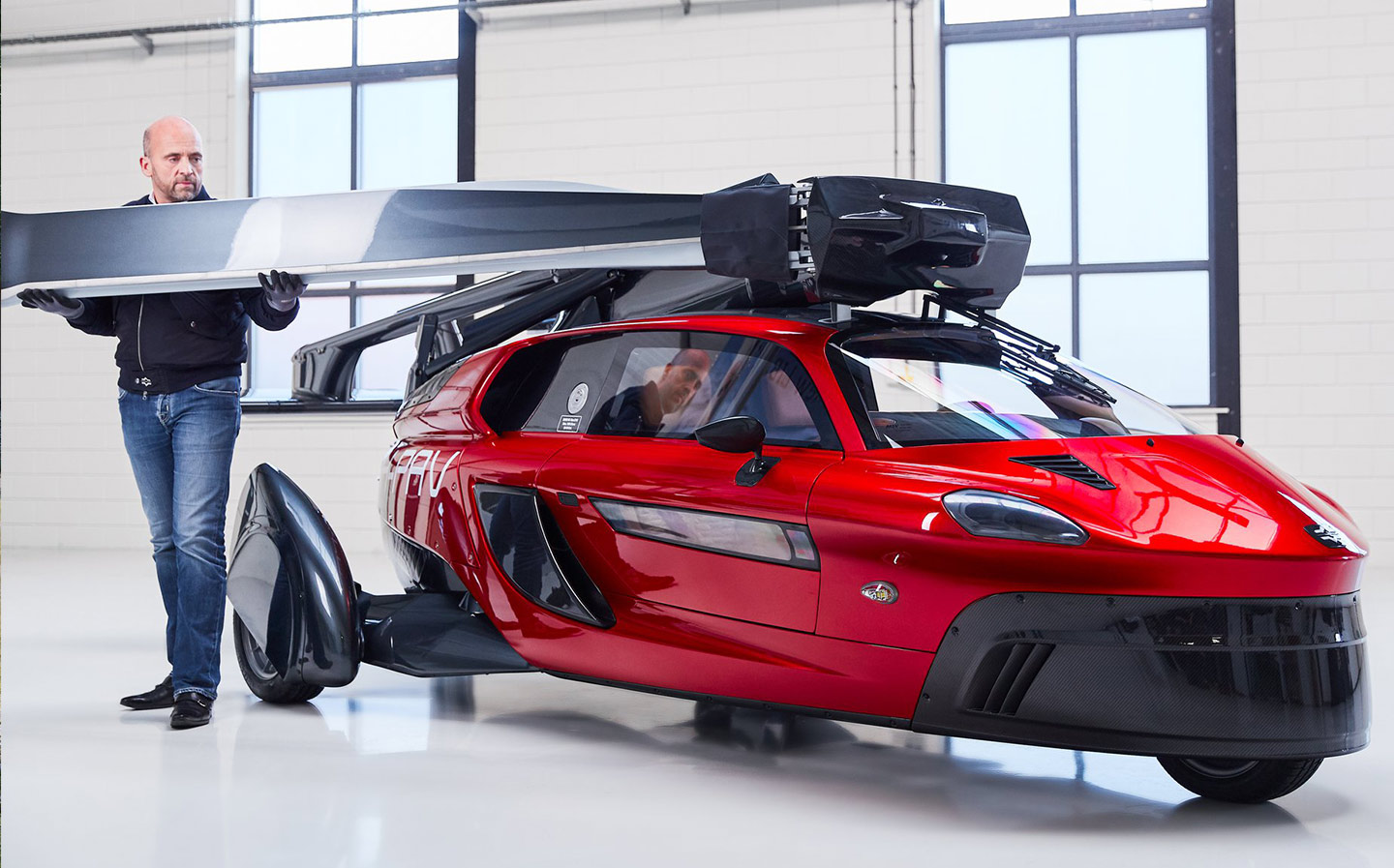 The use of modern aircraft materials result an unladen weight of 664kg, with the 200hp flight engine enabling a maximum speed of 112mph and the 100l fuel tank allowing more than four hours of flight time.
On the road, the 100hp engine can accelerate the PAL-V from 0-62mph in under 9sec and on to a top speed of 100mph, with a tilting mechanism to aid stability.
While PAL-V lists its Liberty Sport model from €299.000 (£265,000), excluding taxes and "works", it will first sell 90 units of its Pioneer Edition, which is listed at €499,000 (£443,000) plus taxes but includes full options and customisation. Reservations start at €2.500 (£2,222).
The Terrafugia Transition also seats two but has four wheels, airbags, crumple zones, an airframe parachute and rearview cameras. It more closely resembles a traditional plane, with folding wings that will enable customers to fit it in their garage. Well an American-sized, garage, anyway.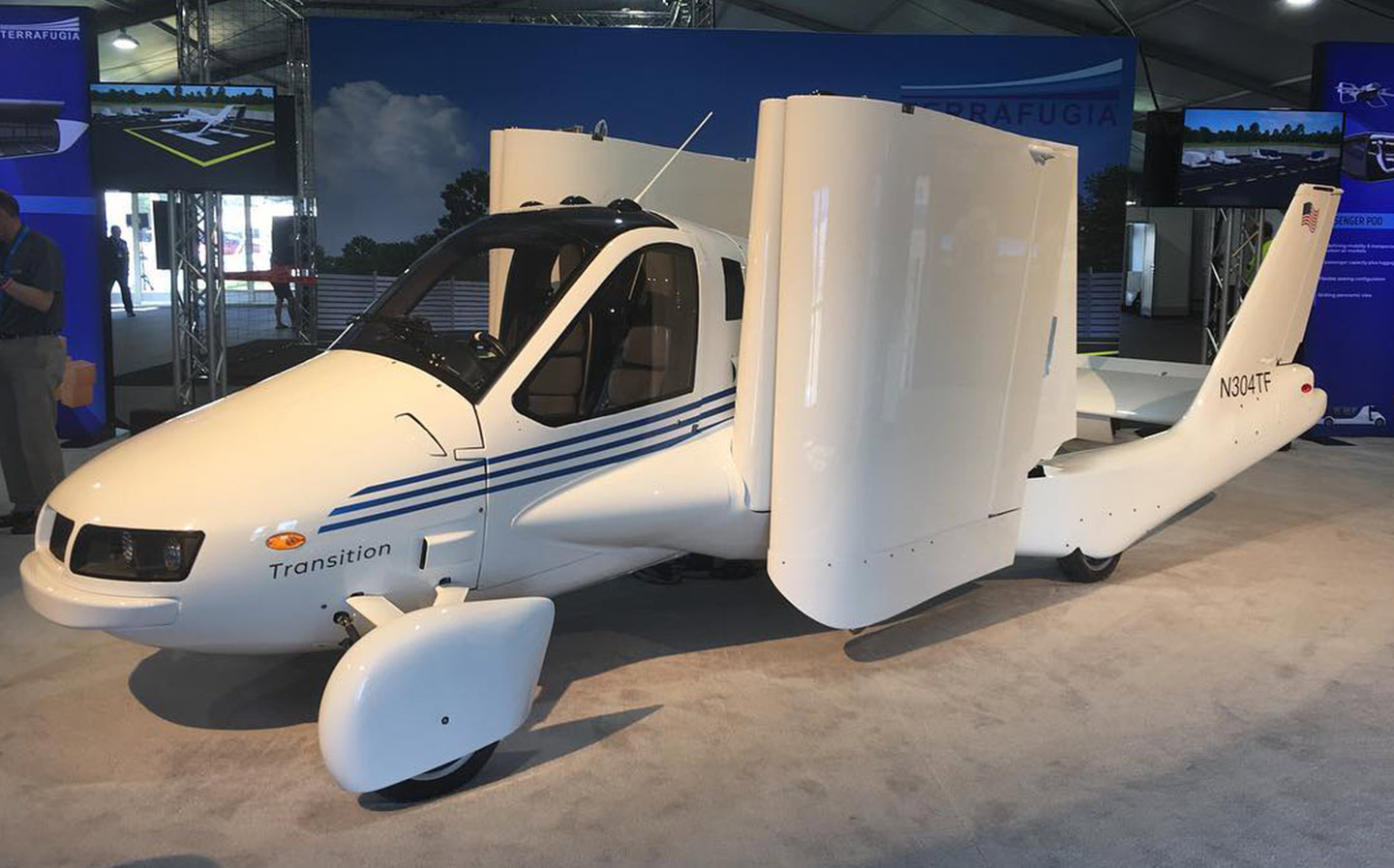 It's powered by a 100hp engine but in driving mode, and electric motor is also employed for hybrid propulsion. On the road, owners will be able to drive at "highway speeds" then stop and convert to flight mode in under a minute, allowing flight for up to 400 miles at speeds up to 100 mph.
Terrafugia, which is based in New England but was acquired by a Chinese company last year, named a price of $300,000 (£232,000) during an early stage of development but has since said its vehicle will have a similar price to a luxury car.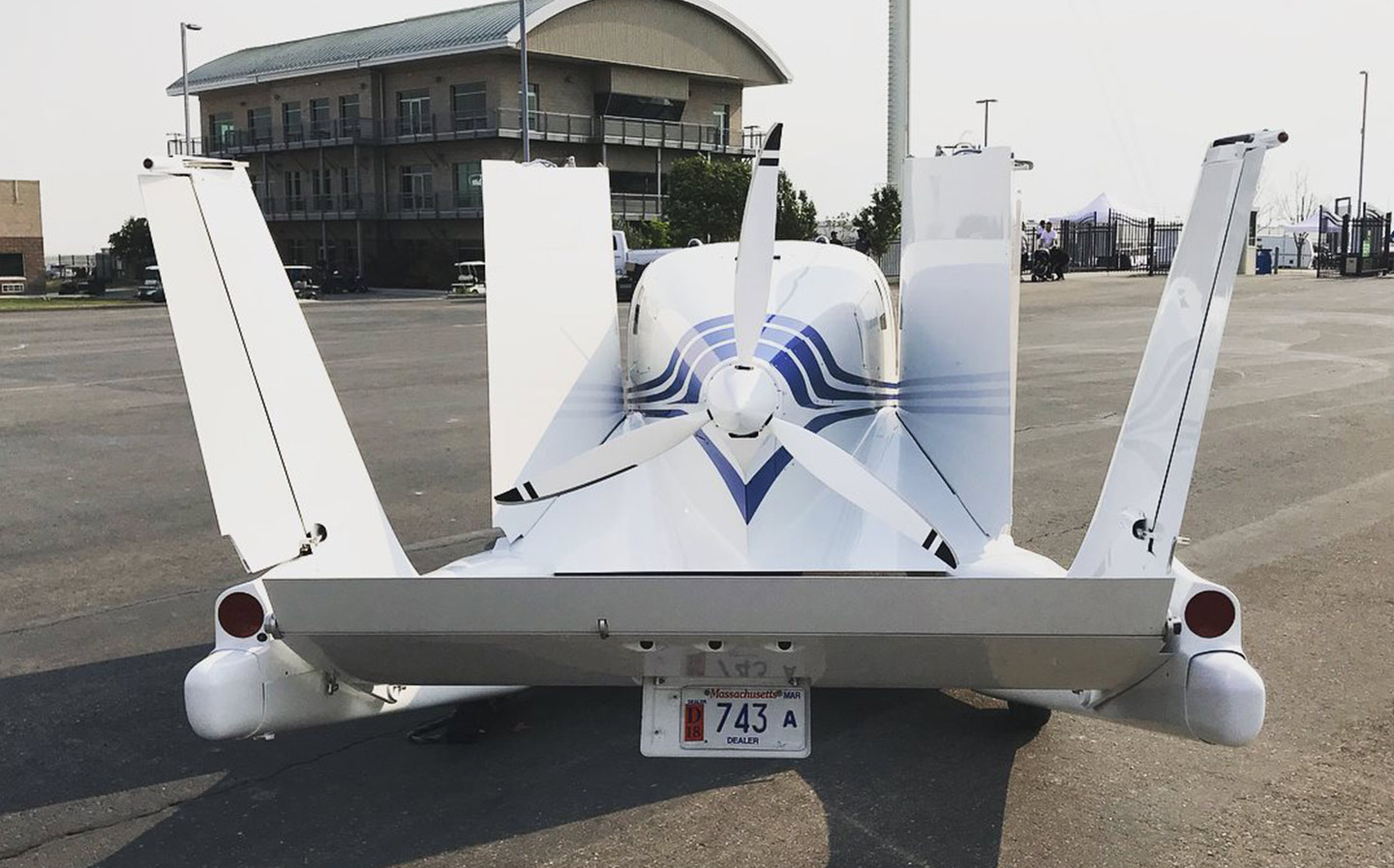 Meanwhile, Uber hopes to develop aerial cabs and recently unveiled a design for an electrical, vertical take-off vehicle with sound baffles to direct the noise of landing upwards, while Google co-founder Larry Page has invested in a single-seat electric drone-style machine called the Kitty Hawk Flyer and a second company, Opener, which makes a machine called the BlackFly. Numerous other independent companies are working on their own flying cars.
Complicating matters for these pioneers is the fact that any machine that can lift itself off the ground and stay aloft must fly under Civil Aviation Authority rules in the UK, and Federal Aviation Administration (FAA) laws in America.
That means that anyone wanting to fly from home to work would need a pilot's licence, which usually takes about 70 hours of flying and months of part-time ground school. If their journey took them through controlled airspace used by commercial or military traffic, they would need air traffic control permission.
Flying cars such as the Dutch gyrocopter would be classed as a single-engine helicopter, which means it would have to stick to air corridors — along the Thames in London, for example. The Transition is a single-engine plane, which means it has to steer clear of cities in case the engine fails.
Talks on how flying cars might be approved by air traffic controllers are under way, however. This year in Washington DC, the congressional committee on science, space and technology summoned industry chiefs to consider the problems.
"Traffic and gridlock challenges are better overcome by cars that fly rather than drive," declared Lamar Smith, the committee's chairman, while John-Paul Clarke, a Georgia Institute of Technology professor, warned that "surface and underground transport modes are reaching their limits", and it was time to consider elevated routes.
Representatives of the flying car industry have also been meeting to discuss financing and more advanced propulsion methods. Could it be that Henry Ford's 1940 prediction is about to be realised in earnest?
Google co-founder Larry Page invests in another flying car company
Audi's autonomous flying car could take off after support from home city