The star cars at the 2019 Los Angeles Auto Show (updated)
The 24 carat cars unveiled this year in the Golden State
---
Published 21 November 2019
FAR AWAY from the cold and drizzle in Britain, the world's car makers have set up shop in sunny Los Angeles, ready to unveil an array of brand new models and futuristic concept cars.
Despite being one of the biggest automotive expos in America, only a handful of the native brands have big reveals planned for the 2019 Los Angeles Auto Show; the majority of new metal comes from overseas, with the German giants Audi, BMW, Mini, Porsche and Volkswagen some of those with important announcements.
Of course, more cars are expected to be revealed as the event gets under way this week, so we'll be updating this page as news comes in.
Audi e-tron Sportback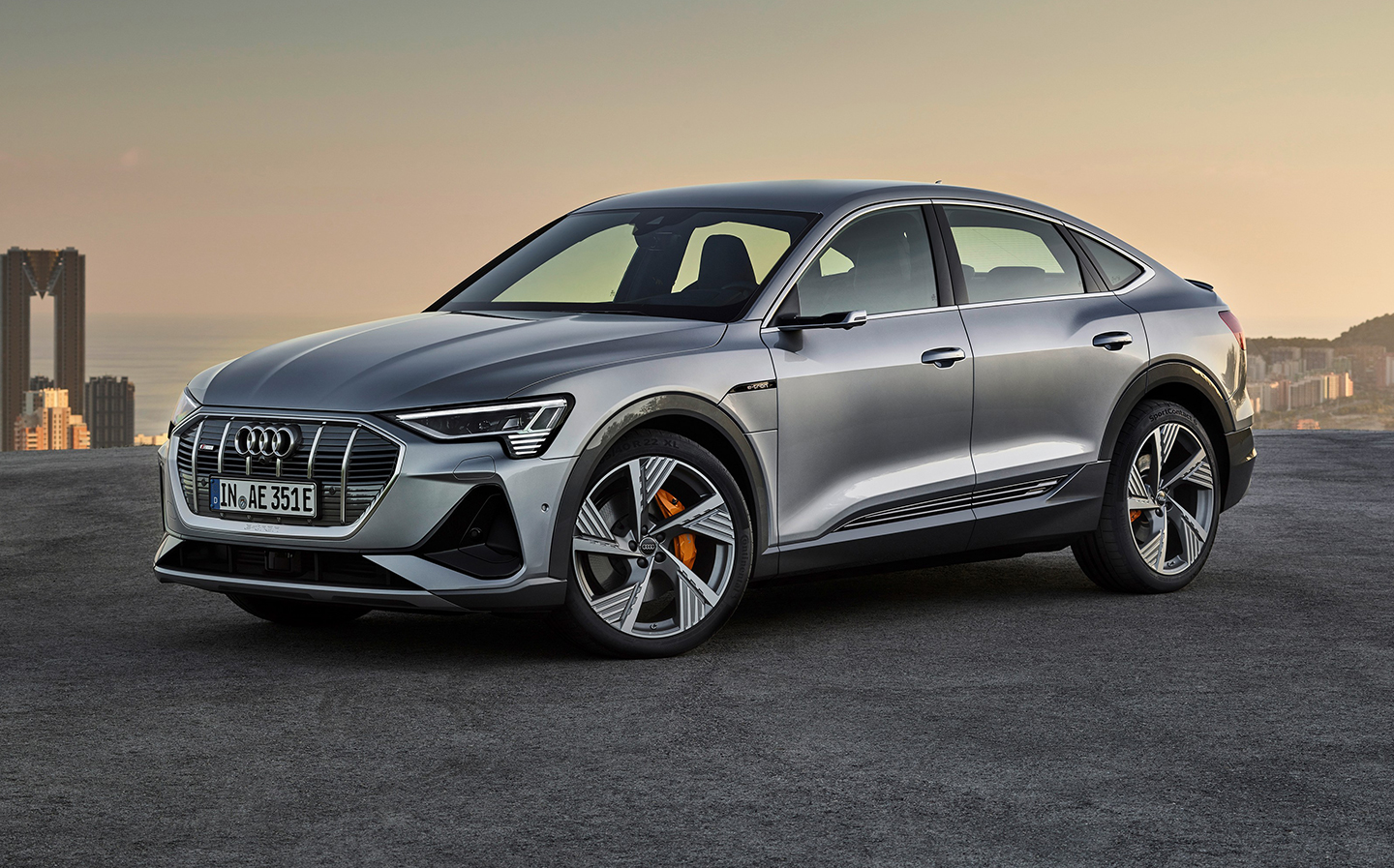 Audi's pure-electric car range is set to grow considerably over the next few years, and the e-tron Sportback will be the model that triggers that aggressive expansion. The Sportback, which shares a platform with the current e-tron SUV, has a claimed range of 277 miles — 36 miles better than its less aerodynamic sibling can manage.
Audi RS Q8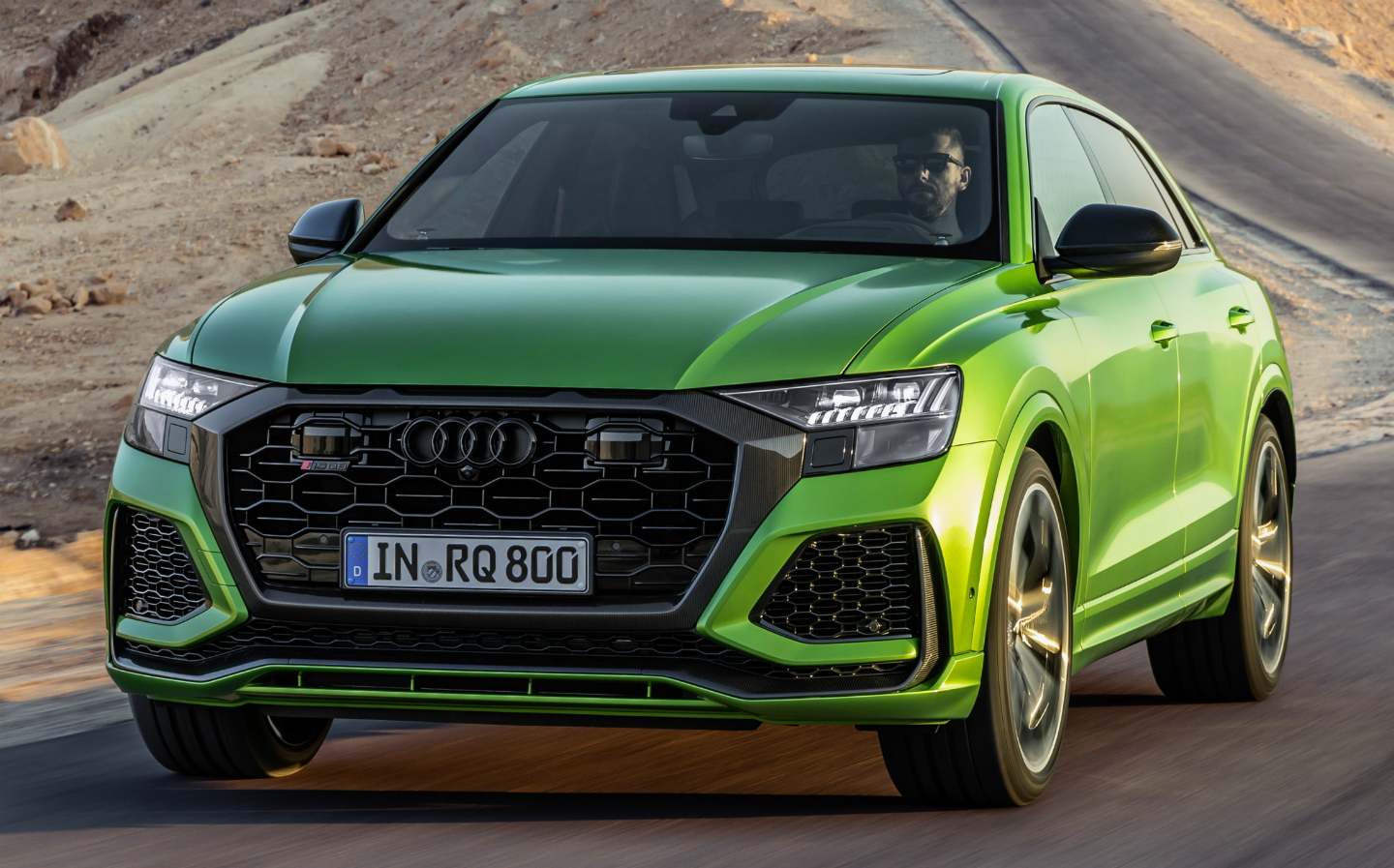 Does the world really need a high-end SUV that can lap the Nürburgring faster than a Porsche Taycan or a Honda Civic Type R? Not really, but we don't need crème brûlées, either, and they're absolutely delicious. Audi RS Q8's feat of navigating the 'Ring's 12.93-mile Nordschleife route in 7 minutes 42.253 seconds (a record for road-legal SUVs) is a seriously impressive accomplishment, even if hardly anyone who buys one will ever take it by the scruff of the neck around a race track.
BMW M2 CS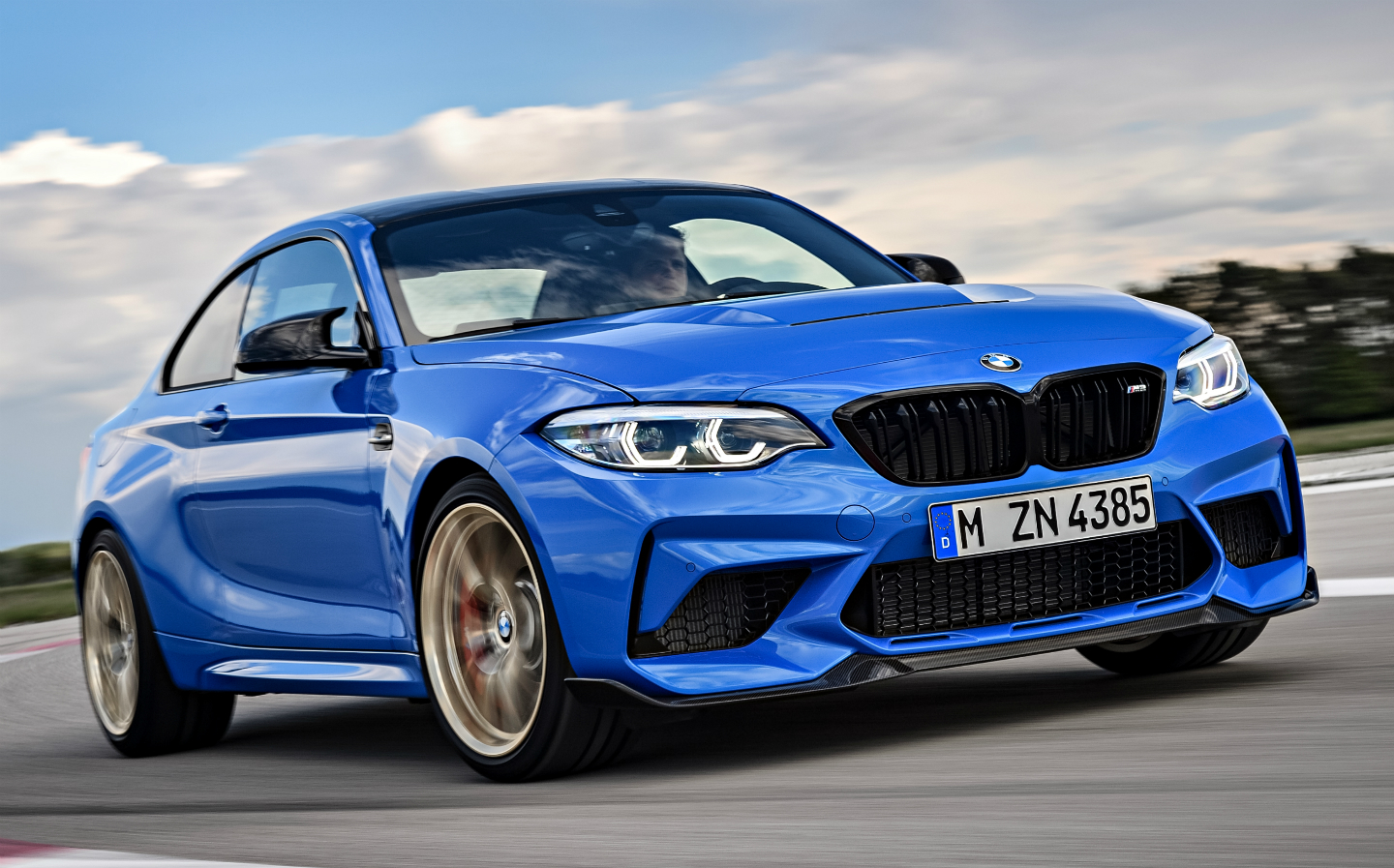 As Jeremy Clarkson was so impressed by the standard BMW M2, we reckon he'll adore this limited edition M2 CS version. Power is up by 79bhp over the standard M2, to a nice and punchy 444bhp, and BMW claims the track-focused changes made to the chassis and aero make the M2 CS the most "dynamic" car in its class to drive. Which basically means it's good round corners.
With the next-generation BMW 2 Series set to go front-wheel drive, the BMW M2 CS should also be a mighty fine curtain call for the current, rear-wheel drive 2 Series range.
BMW M8 Gran Coupé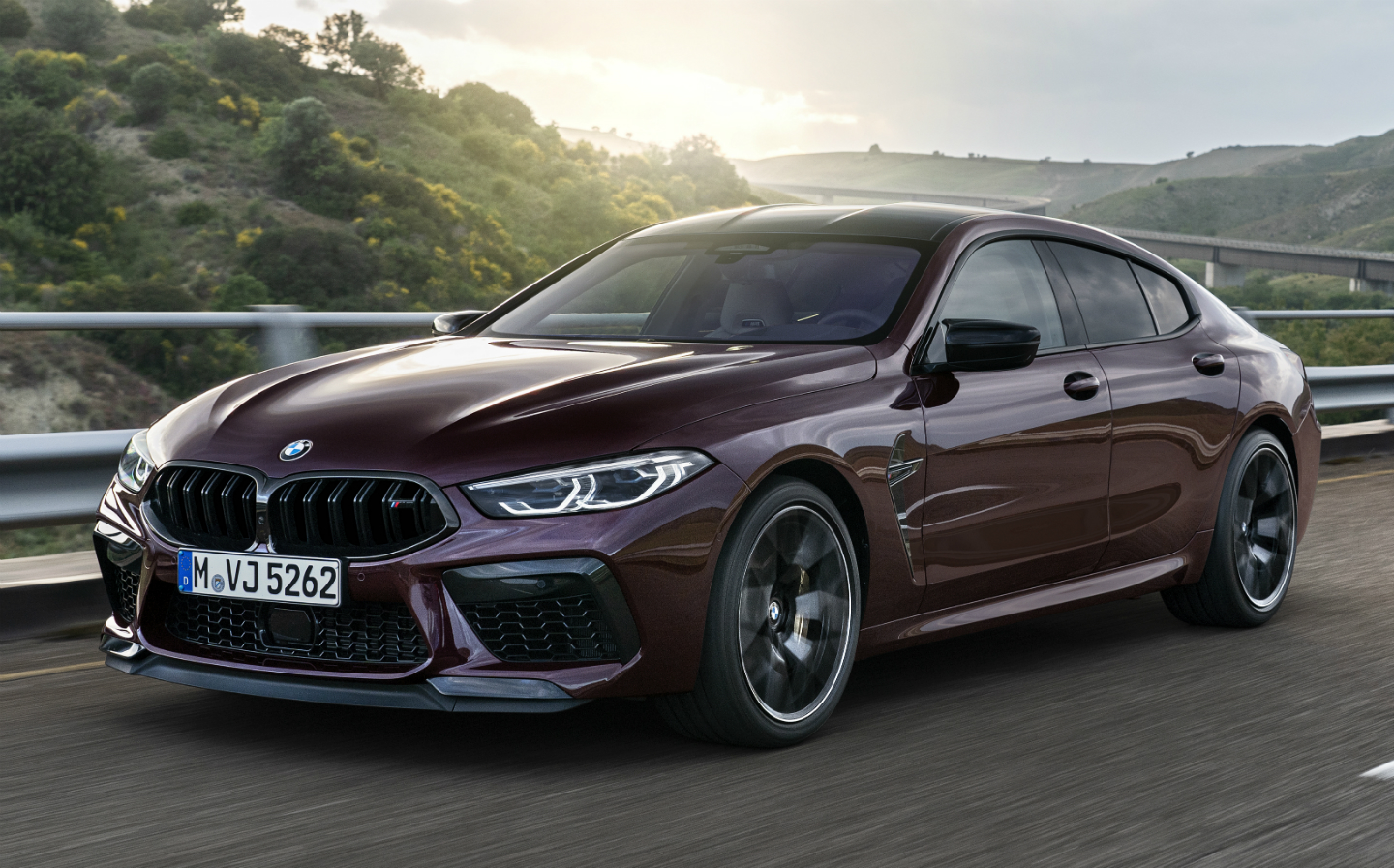 What happens when you blend the BMW M8 super grand tourer with the 8 Series Gran Coupé executive saloon? Perhaps unsurprisingly, you get the BMW M8 Gran Coupé. Like the regular M8s, this new version has under the bonnet a turbocharged V8 that produces 591bhp (0r 616bhp, if you go for the Competition version), though it adds the convenience of having an extra pair of doors and increased space in the rear, which means it's easier to bring your friends and family along for the ride.
Bollinger B1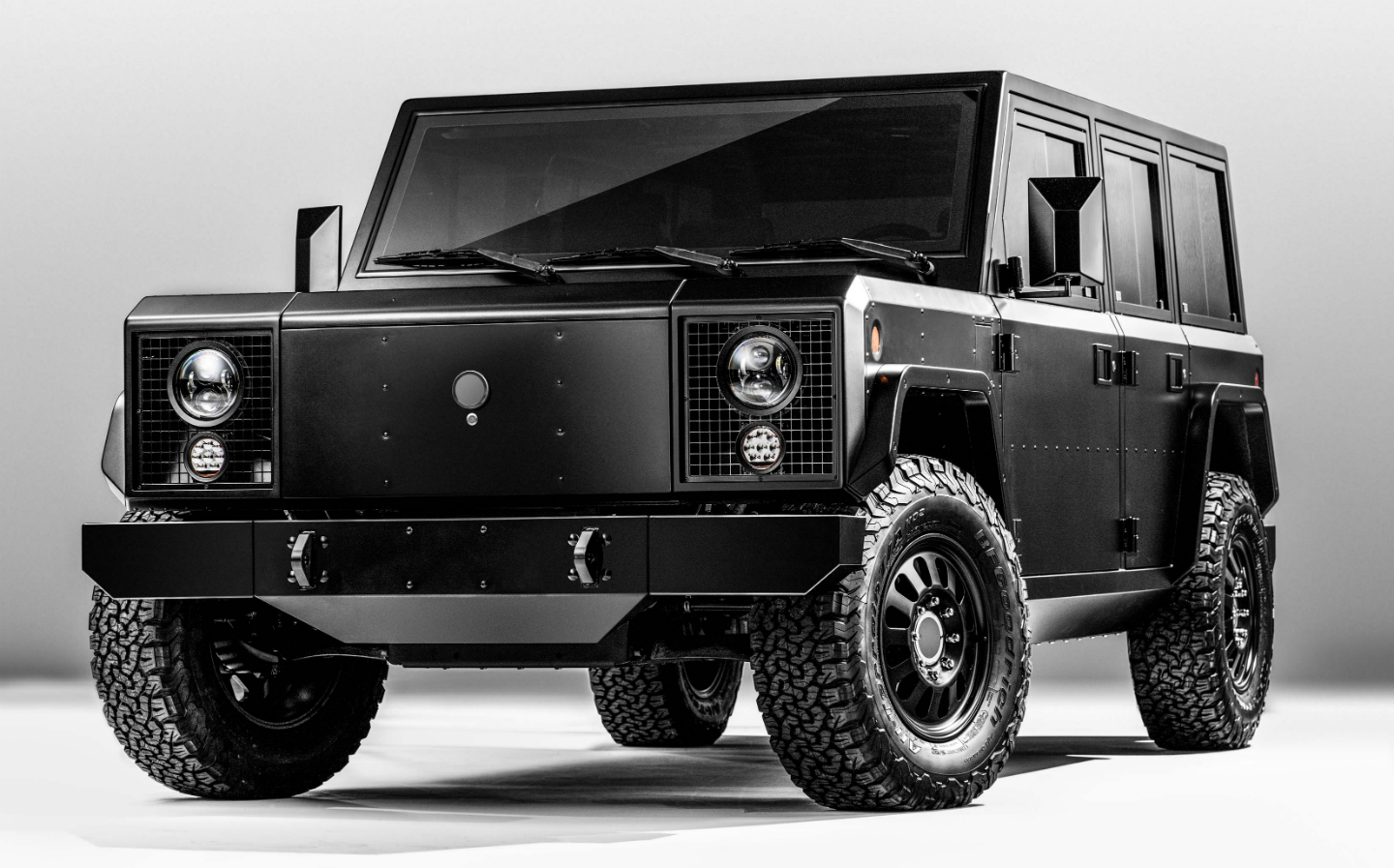 It may look like it was built by a bunch of automotive engineering students from the University of East London, but the Bollinger B1 is potentially much more capable than its slab-sided looks suggest. Housed within its all-aluminium chassis is a huge 120kWh battery pack, and Bollinger says the combined 664 lb ft from its two electric motors gives the B1 a towing capacity of up to 3.4 tons.
Bollinger hasn't said if the B1 is coming to Britain, though it likely won't be cheap if it does: in the United States, the electric off-roader will set you back $125,000 (£97,000).
Dodge Challenger 50th Anniversary Edition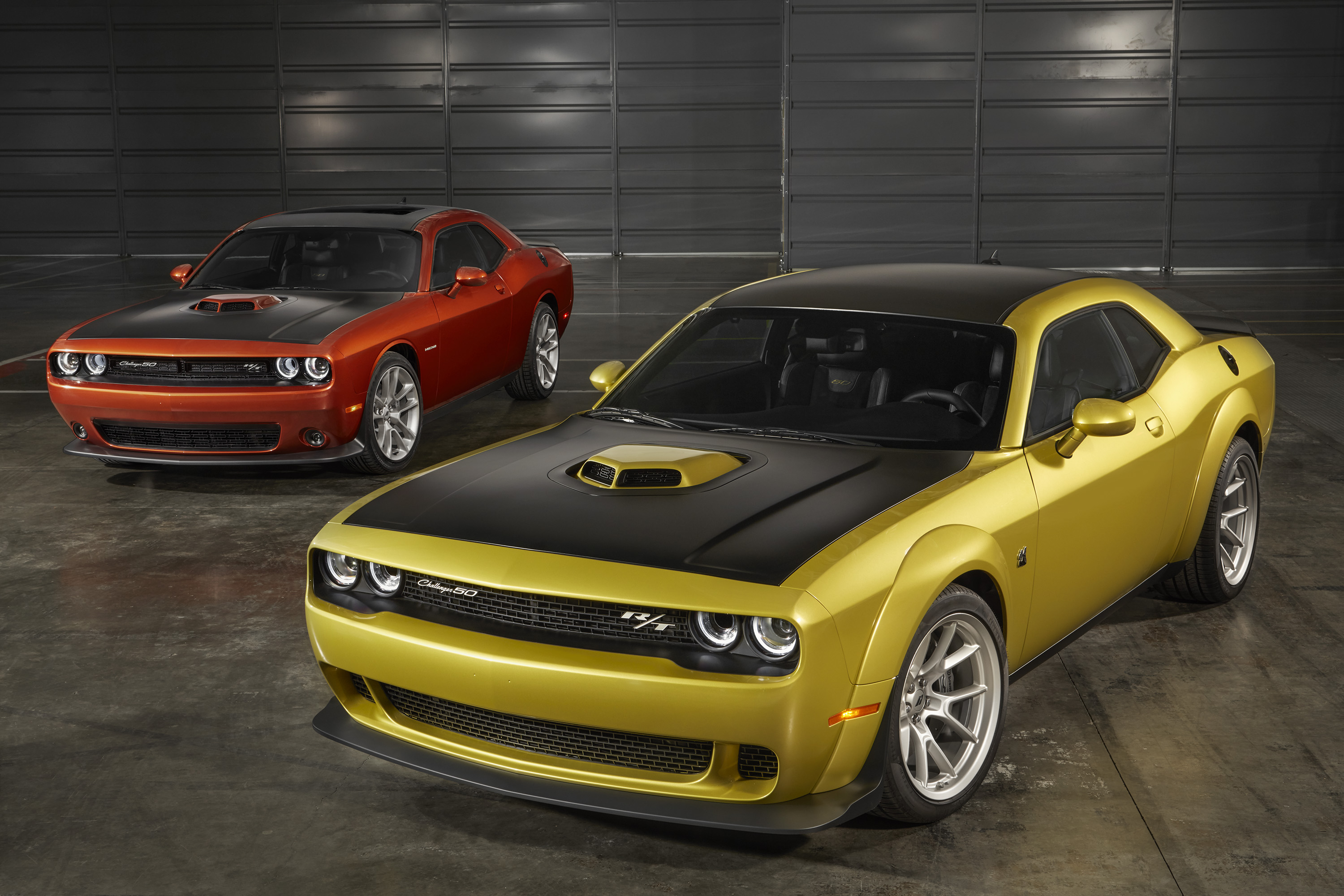 Ahead of the iconic Challenger's 50th anniversary in 2020, Dodge has unveiled a special edition model to mark the muscle car's milestone. There aren't any major mechanical changes but the commemorative cars do come with a lot of golden trim pieces – namely the "Gold School" 20in alloy wheels and the optional "Gold Rush" paint finish.
Ford Mustang Mach-E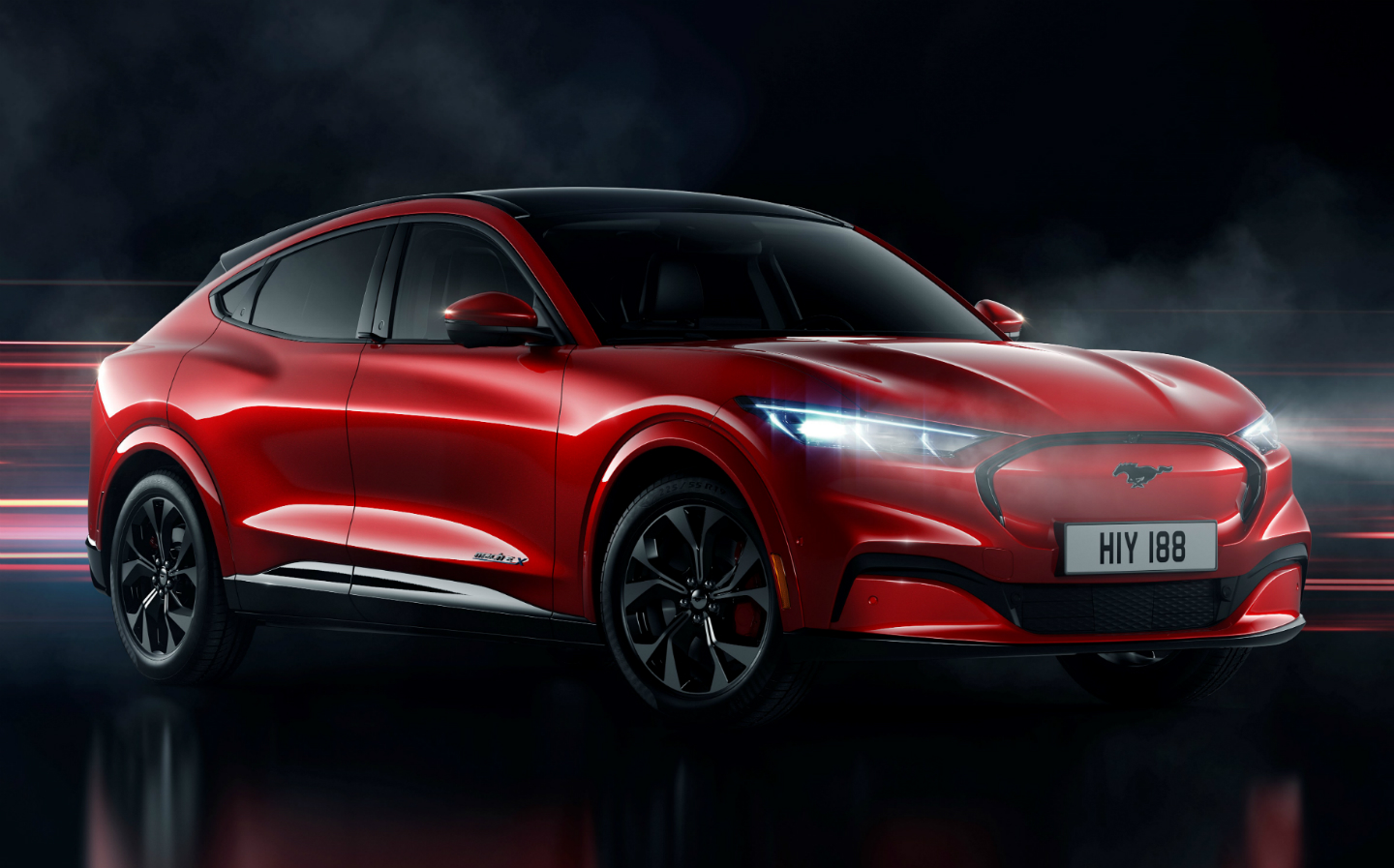 The Ford Mustang Mach-E ushers in a new era for the Mustang name — this isn't a V8 petrol-powered muscle car but an SUV, and pure-electric at that. But although it's a big departure for Mustang brand, the Mach-E looks fairly promising: Ford is quoting ranges of up to 370 miles on a charge and claims the car will be roomy for five adults, with plenty of high-end tech. Read more.
Hyundai RM19 Racing Midship Sports Car prototype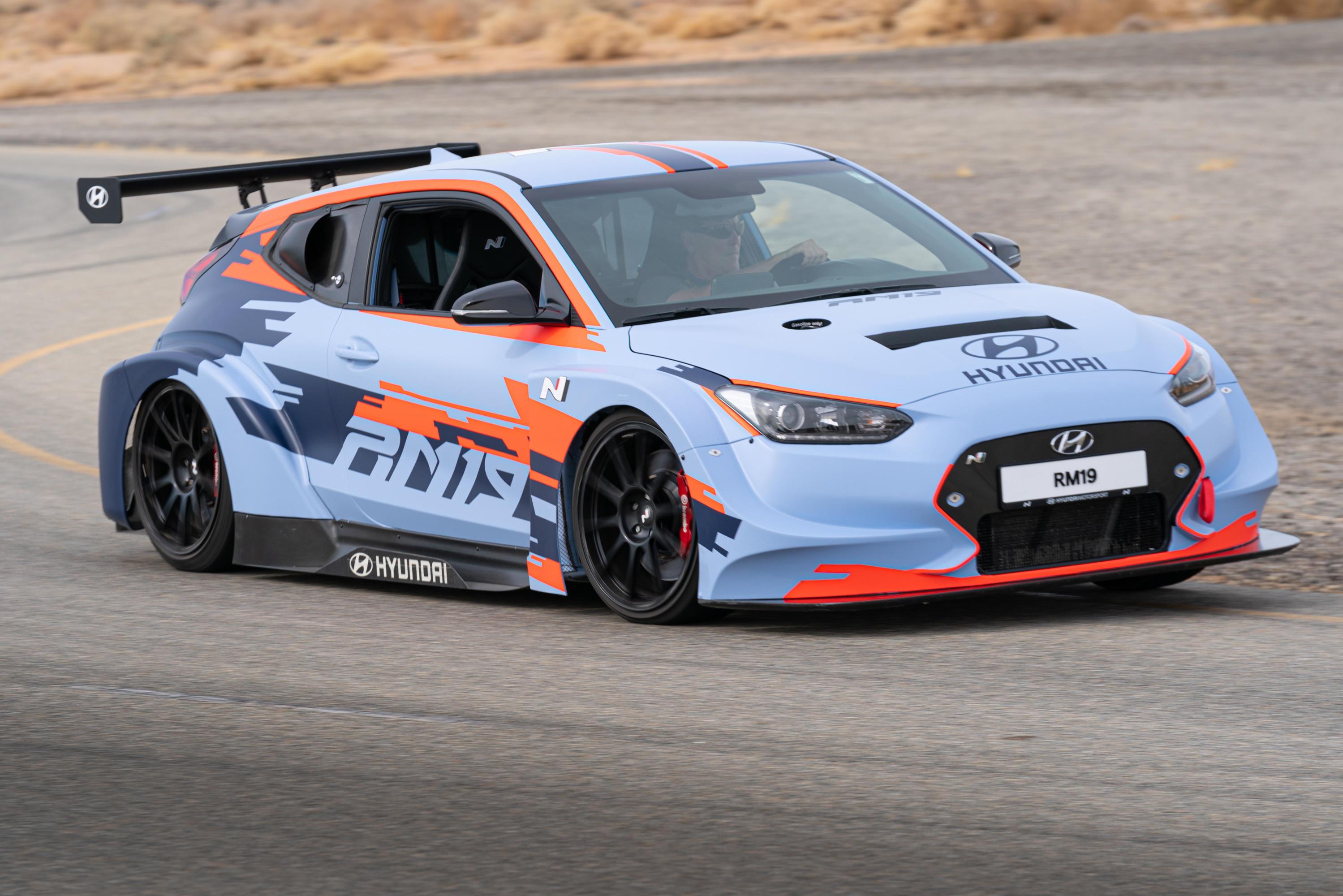 And now for something completely different from Hyundai: a mid-engined prototype derived from its touring car racers. Despite its track-focused roots, the Hyundai RM19 will be used to aid in the development of its road cars — and, the Korean car maker hints, could pave the way for a flagship sports production model.
Hyundai Vision T concept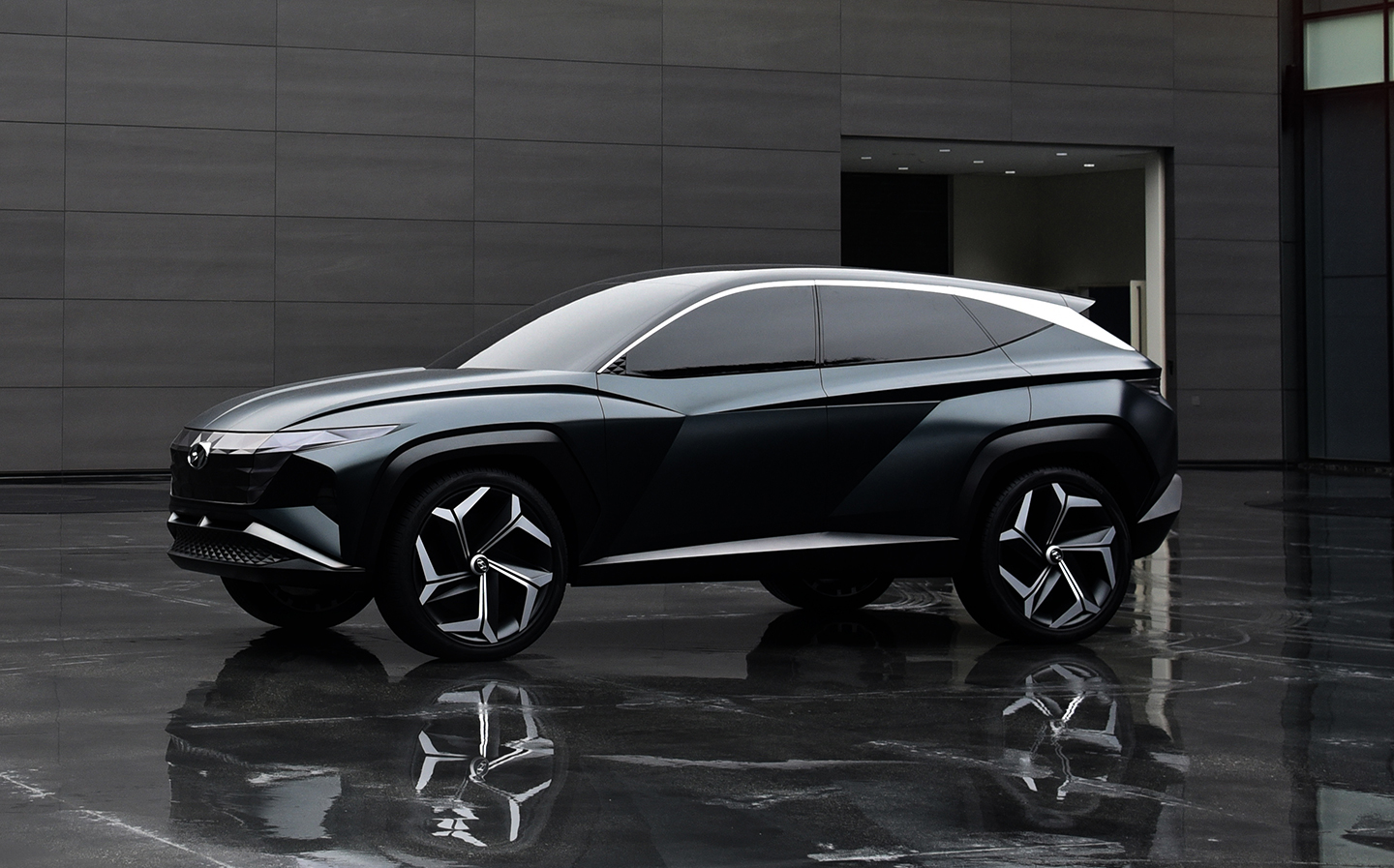 Hyundai's other big reveal for LA this year is this, the Vision T plug-in hybrid crossover concept. Much like the RM19, the design study is a teaser at what to expect from the car maker going forward — as its name suggests, the smartly-styled Vision T previews the possible look of the next-generation Hyundai Tucson family SUV.
Jaguar XJ Collection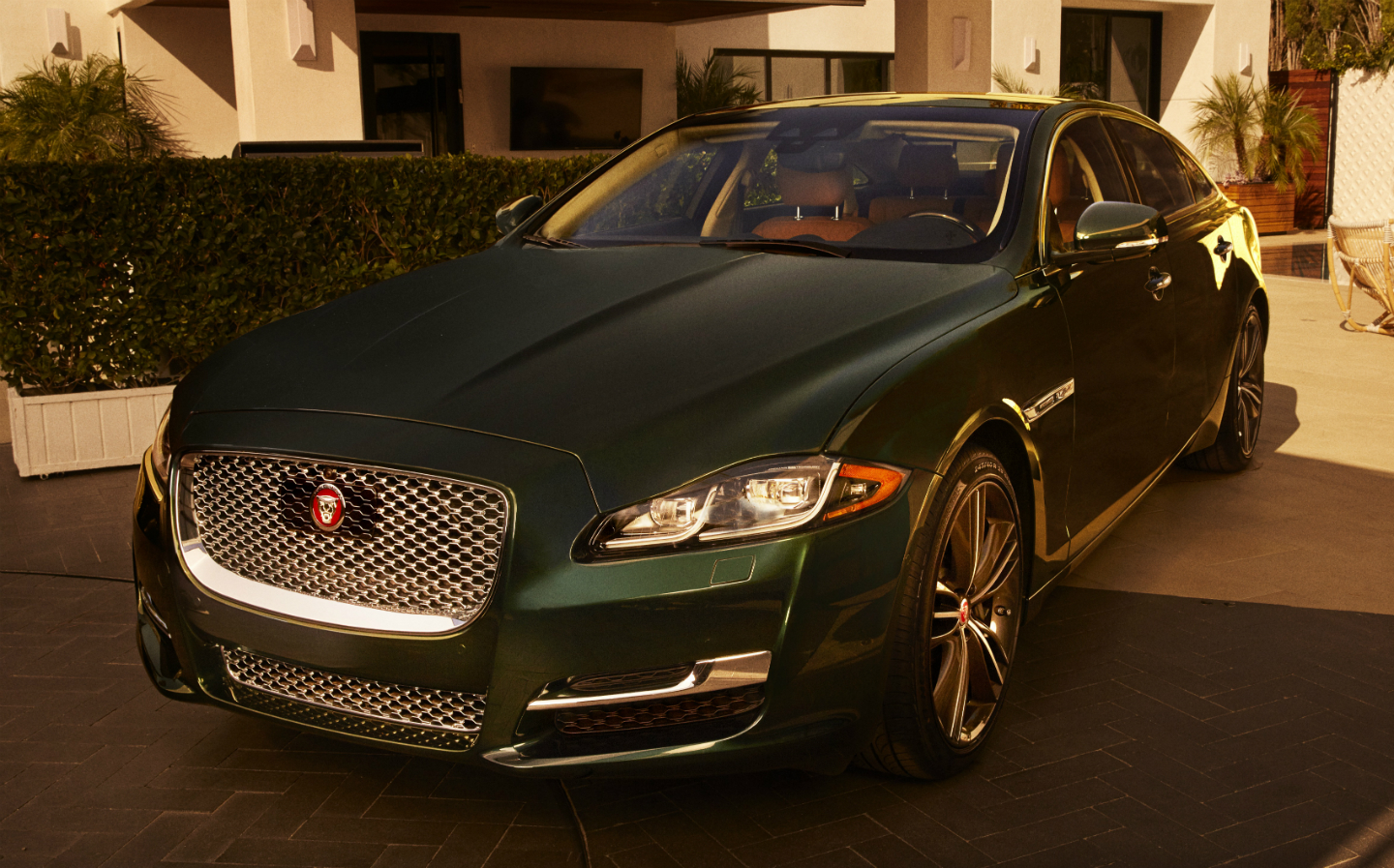 The current generation of Jaguar XJ has been given one final hurrah at LA, in the form of a run-out special edition. Limited to 300 units and only available in the States, the Jaguar XJ Collection is crammed with kit, and trimmed inside with leathers and glossy oak veneer. With its 464bhp supercharged V8 under the "hood", it's also the last ever petrol-powered XJ, as Jaguar has confirmed its successor will be pure electric.
Karma SC2 concept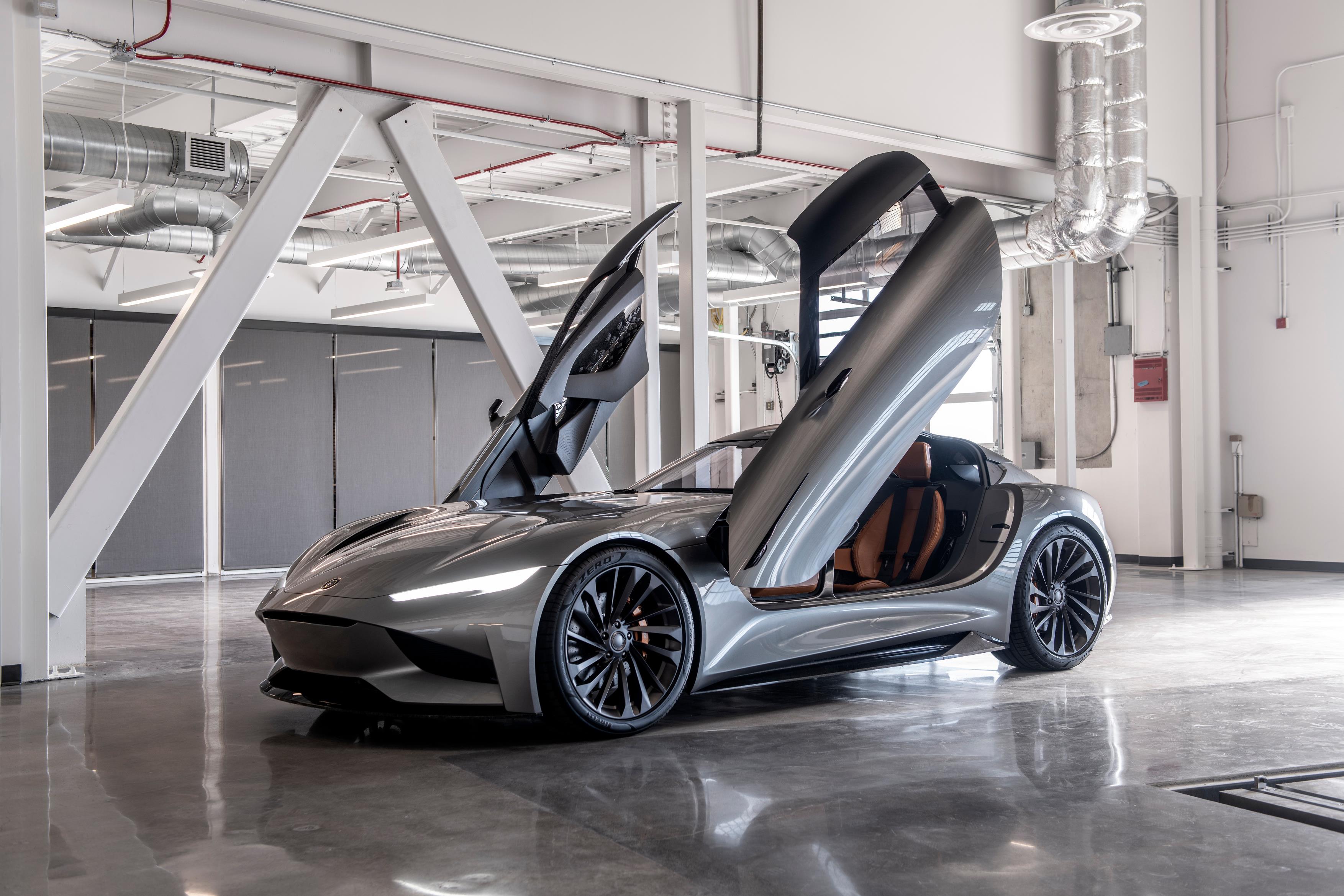 Having wowed crowds with a Pininfarina-penned GT concept at the Shanghai Motor Show earlier in the year, the California-based car maker Karma will be at LA with a design study of its own making. While this 1,073bhp pure-electric super coupé is strictly a concept car, Karma claims the SC2 is "a signpost to our future as a technology-driven brand".
Lexus LC 500 Convertible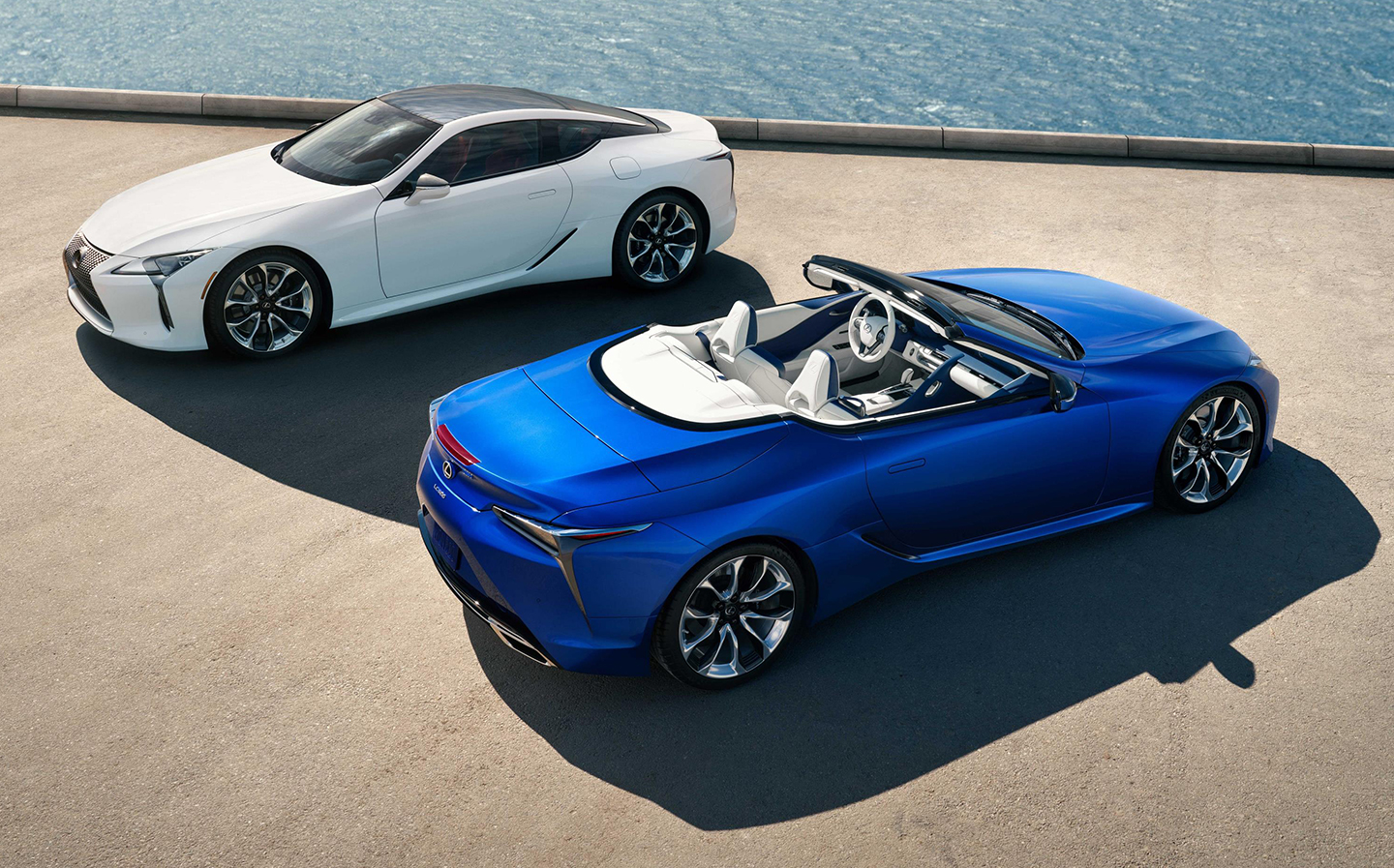 The Lexus LC 500 Convertible is a cabriolet variant of the Japanese brand's grand tourer flagship. Its folding fabric roof means lucky owners will get the full surround sound treatment from the 5-litre V8 engine. Deliveries are scheduled to begin in September 2020.
Mercedes-AMG GLS 63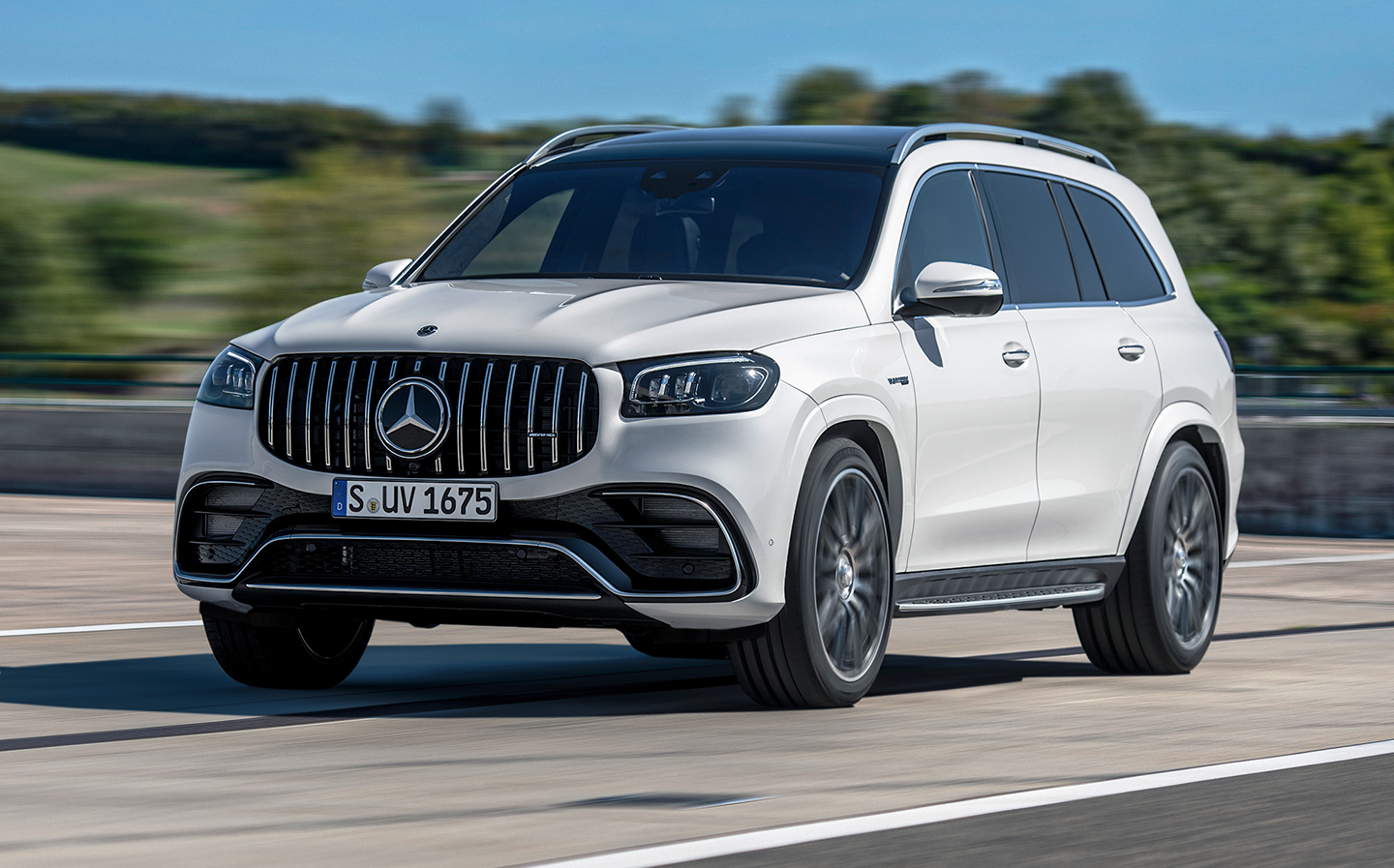 Audi isn't alone in unveiling a high performance 4×4 at LA this year: Mercedes has pulled the wraps off its most powerful GLS to date. The car maker claims the the GLS 63's 603bhp V8 engine can propel the seven-seat SUV from standstill to 62mph in 4.2 seconds, and says that with the right options fitted, it can top out at 174mph. It also has a grille large enough to make buyers of the new BMW X7 envious.
Mini John Cooper Works GP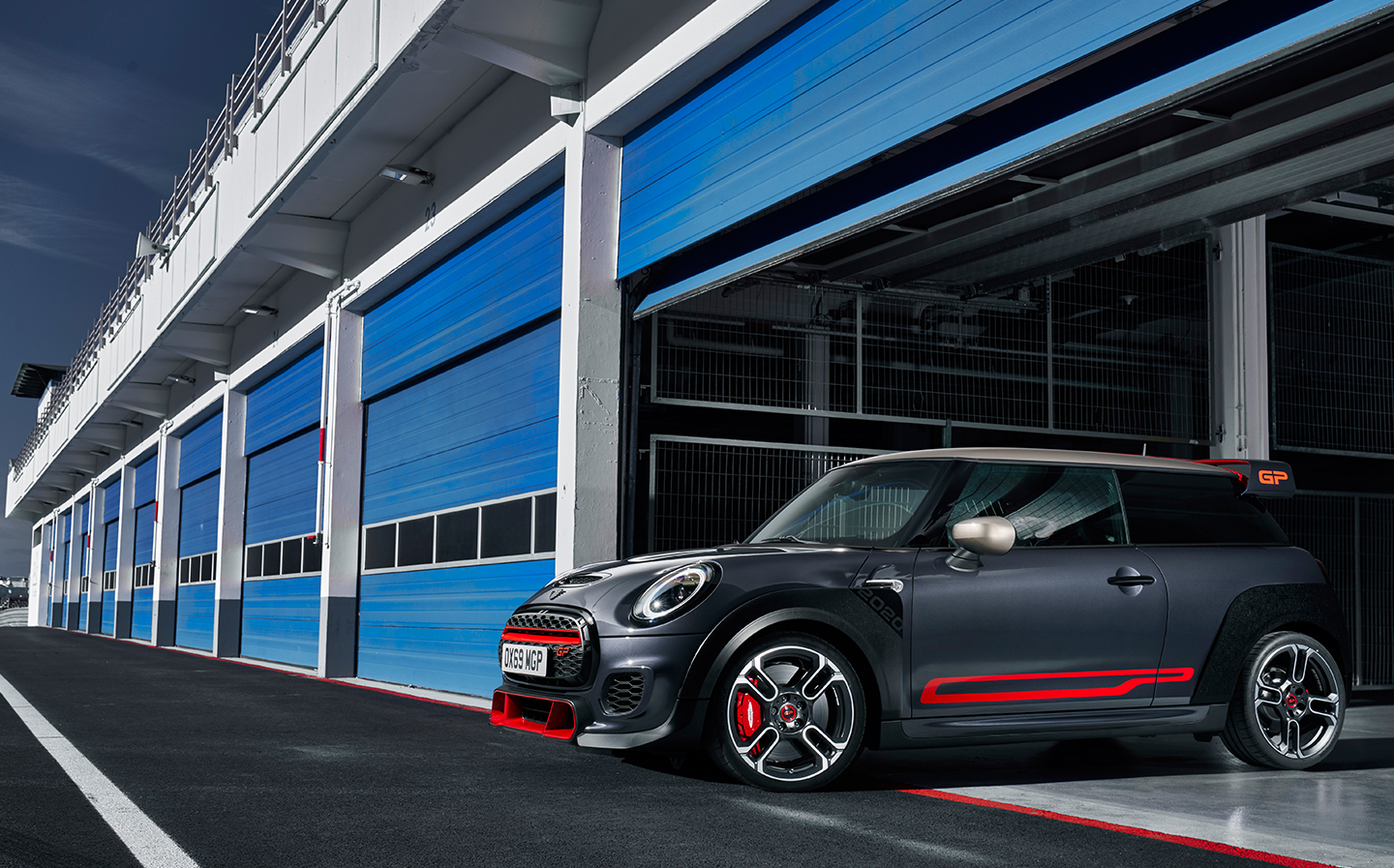 It may be a small hatchback but the Mini John Cooper Works GP is packing one hell of a punch. With a 302bhp turbocharged petrol engine under the bonnet, the limited run special is being pitched as a hot hatch that "sets new standards for performance in the premium small car segment". It'll be a rare car too, as Mini will only build 3,000 John Cooper Works GPs.
Porsche Taycan 4S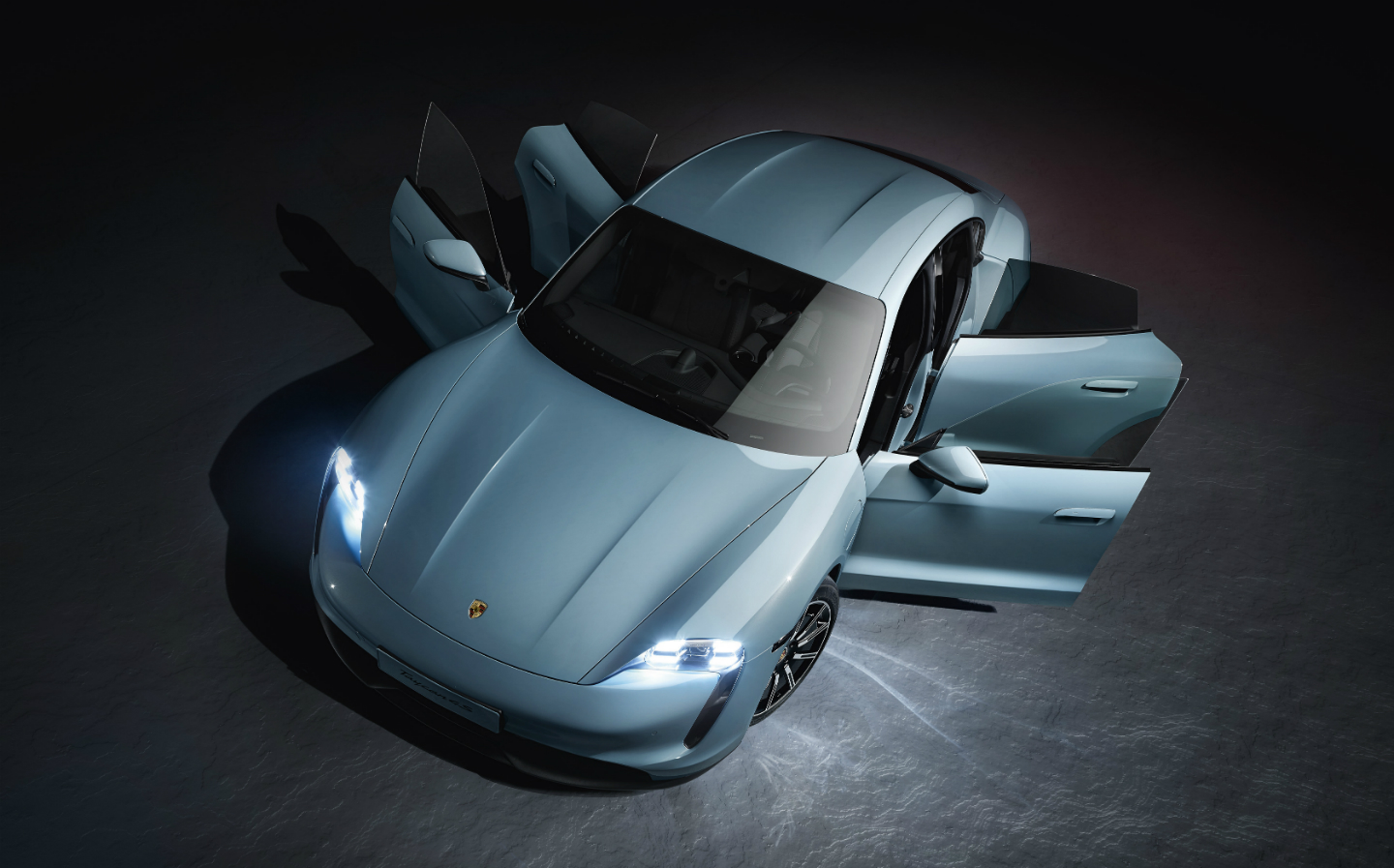 Porsche officially unveiled the pure-electric Taycan (tie-kann) at the Frankfurt Motor Show in September, though only now has it shown off the version we expect will be the pick of the line-up.
It's not as insanely quick as the "Turbo" models but the 523bhp Taycan 4S is plenty fast enough for the public road, and (depending on the battery size fitted) Porsche says the car has a sizeable single charge range of up to 287 miles.
Volkswagen ID. Space Vizzion concept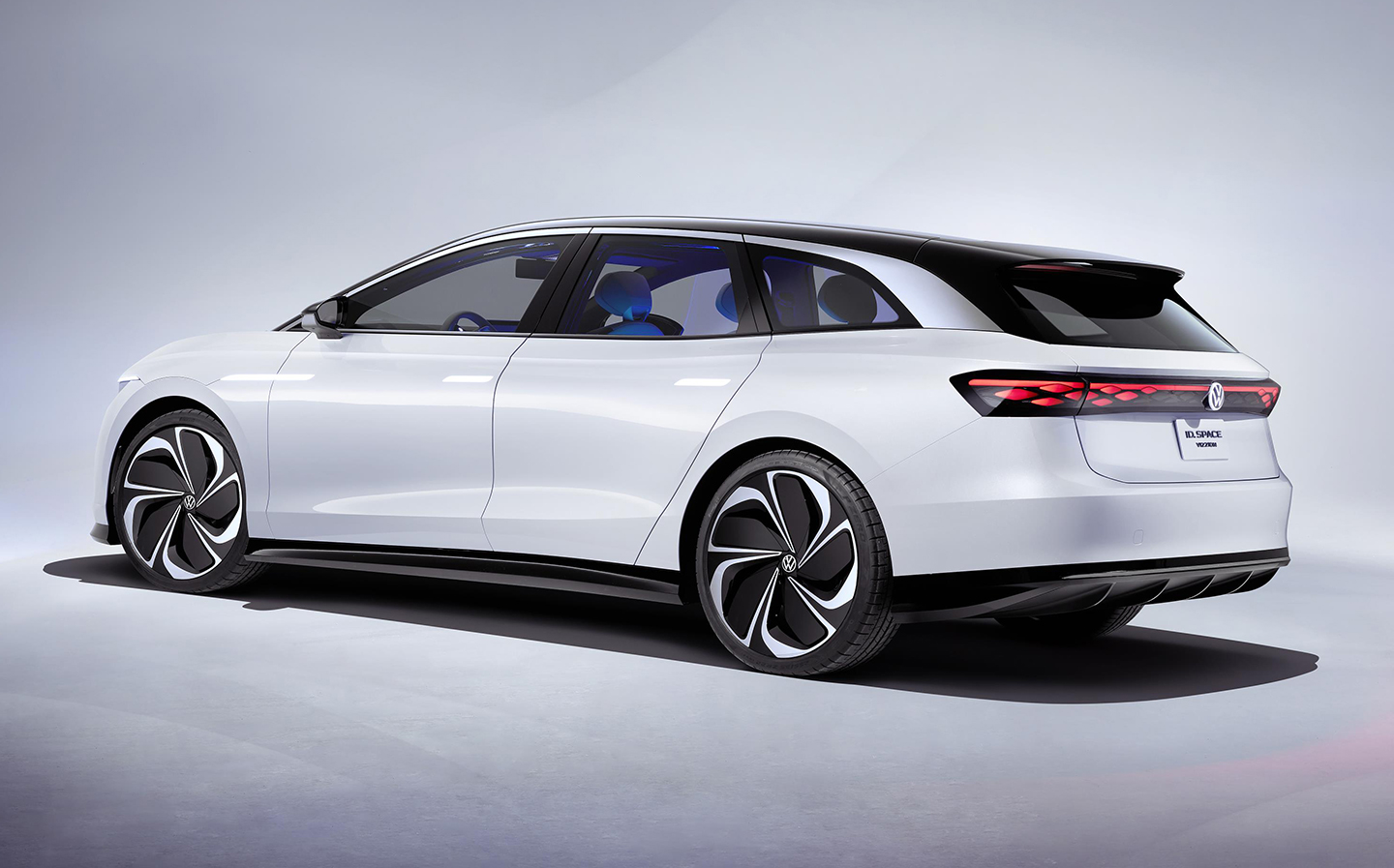 Volkswagen's electric car concepts have included hatchbacks, SUVs and even beach buggies, and the German giant has now shown us its take on a zero emission estate car. Don't be surprised if something very similar to this smartly-styled station wagon arrives in showrooms relatively quickly — Volkswagen says it wants to put the ID. Space Vizzion into production by late 2021.
Tweet to @ST_Driving Follow @ST_Driving